'We will be there for them in any way we can': Pittsburgh Islamic Center head on standing with Jewish community in wake of synagogue shooting
"Negative rhetoric against the Jewish community is poison"
Wasi Mohamed, executive director of Islamic Center of Pittsburgh and Engage Pennsylvania, spoke with "Nightline" about the importance of his religious community's support in the wake of the brutal murders of 11 worshippers inside the Tree of Life synagogue in Pittsburgh Saturday.
Mohamed says this was "so important" because faith is what's needed "the most" in times like this: "When ... you tackle these questions ... 'How come this person had to go before their time?' ... dealing with that is hard."
"Coming together, all faiths can kind of understand and appreciate the difficulties here and can stand with each other," Mohamed added. "Giving them a space where they could talk and express their emotions and religion through the scripture ... we were happy that that space was created for the community."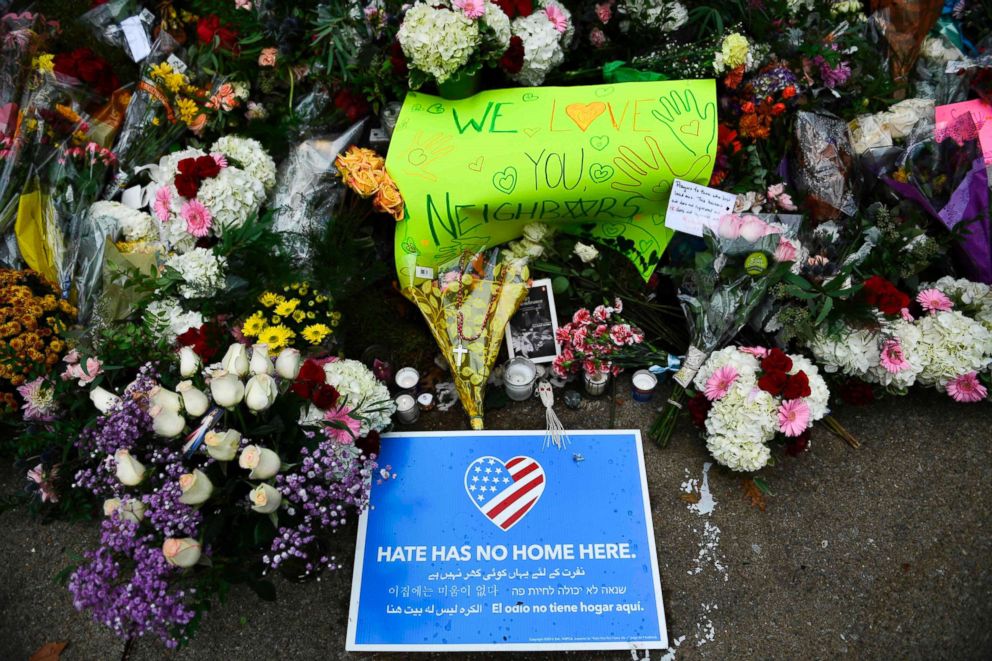 The religious leader says he believes that unity "was the only light that a lot of people saw in that darkness. There was something positive that people came together, rallied around each other and held on. And I think that was really, really needed."
Mohamed says he's watching a "toxic" hatred run "rampant in the country," not only against his own religious community.
"Negative rhetoric against the Jewish community is poison. You know, it's poison for our democracy, its poison for our country and its negative to everybody not just that community," he said. "So we have to stop all kinds of rhetoric like that."
Mohamed spoke the day after the shooting at an interfaith vigil with one message: "It's a horrible event but there is like a glimmer of hope there, all these people coming together."
"They can look back and when they ... can't stop thinking about the horrible things that have happened, but then get reminded that all of us had come together," he said. "Whatever is a little bit of light to kind of take them out of that darkness."
Mohamed says the Muslim community's support for their Jewish neighbors is simply recompense, saying his community would supply them with anything from financial support, to accompaniment to run errands.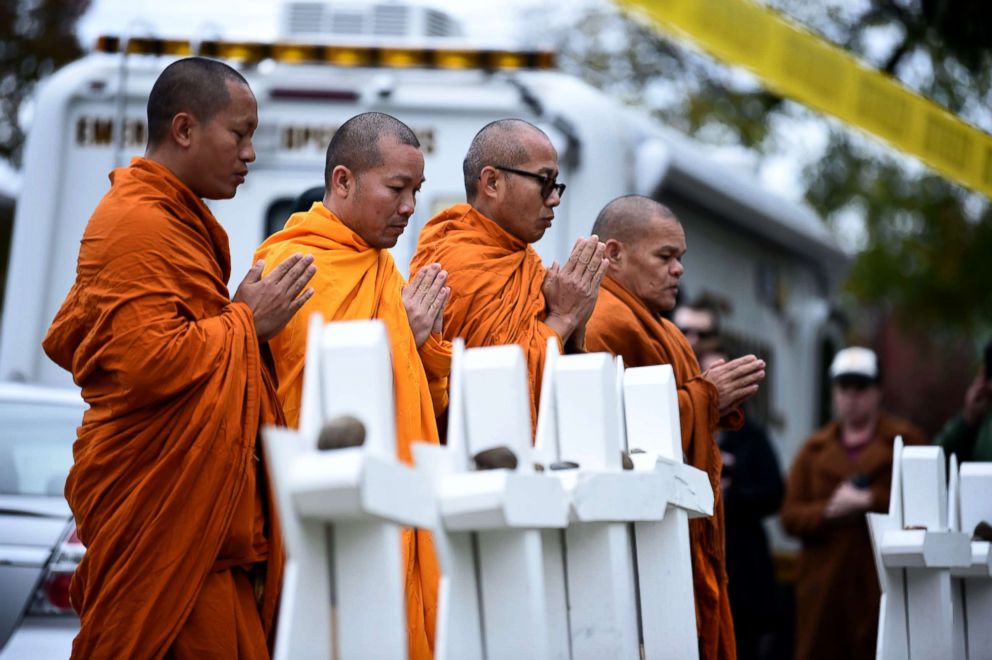 "Why I picked those particular examples is that was the same commitment made to the Muslim community after 9/11 in Pittsburgh," he explained. "That was the same commitment made after the election when there was a spike in hate crimes happening."
"We will be there for them in any way we can," he added. "Not just this week, but next week, the next month, and then next year -- we want to make sure that we keep these relationships."
Part of that effort was raising money – and an initial goal of $25,000.
"We don't want any family member who is grieving after such a horrible tragedy to think about bills ... anything that they need -- is it food, is it paying cemetery costs, is it paying for the funeral homes, is it getting family members here?" Mohammed said.
Their fundraising efforts were hugely successful, as money poured in from thousands of people across the country, he explained.
"We're going to approach $150,000 and we're hoping that the Jewish community sees that -- and shows ... not only does the Pittsburgh community love you so much, but [also that in] a community that people try to pit us against each other ... we want to make sure that they see it's from us and we think that is especially important," he said.
ABC News' Jake Lefferman and Katie Muldowney contributed to this report.