Pittsburgh Tree of Life synagogue mass shooter found guilty in federal death penalty trial
Eleven people were killed in the 2018 massacre.
Robert Bowers was found guilty on Friday on all counts in the 2018 mass shooting at a Pittsburgh synagogue that killed 11 worshippers.
Bowers was convicted on all 63 charges, including 11 counts of hate crimes resulting in death. Bowers offered to plead guilty if the death penalty was taken off the table, but prosecutors turned him down.
The jury deliberated for less than one day. Jurors will next weigh if Bowers should be sentenced to death.
Bowers stormed the Tree of Life synagogue on Oct. 27, 2018, gunning down 11 people in the deadliest antisemitic attack in American history. Bowers allegedly told investigators after his arrest that he wanted to kill Jewish people, according to a criminal complaint.
Prosecutors said Bowers, armed with a semi-automatic assault-style rifle and three handguns, moved "methodically" through the synagogue and shot many of his victims at close range.
In opening statements in May, defense attorney Judy Clarke admitted that Bowers was the shooter and said he "shot every person he saw ... and injured first responders who came to their rescue."
"There will be no question that this was a planned act and that he killed 11 people," Clarke said, but she asked the jurors to "scrutinize his intent."
The jury, comprised of 11 women and seven men, included an intensive care nurse, a new father and a veteran.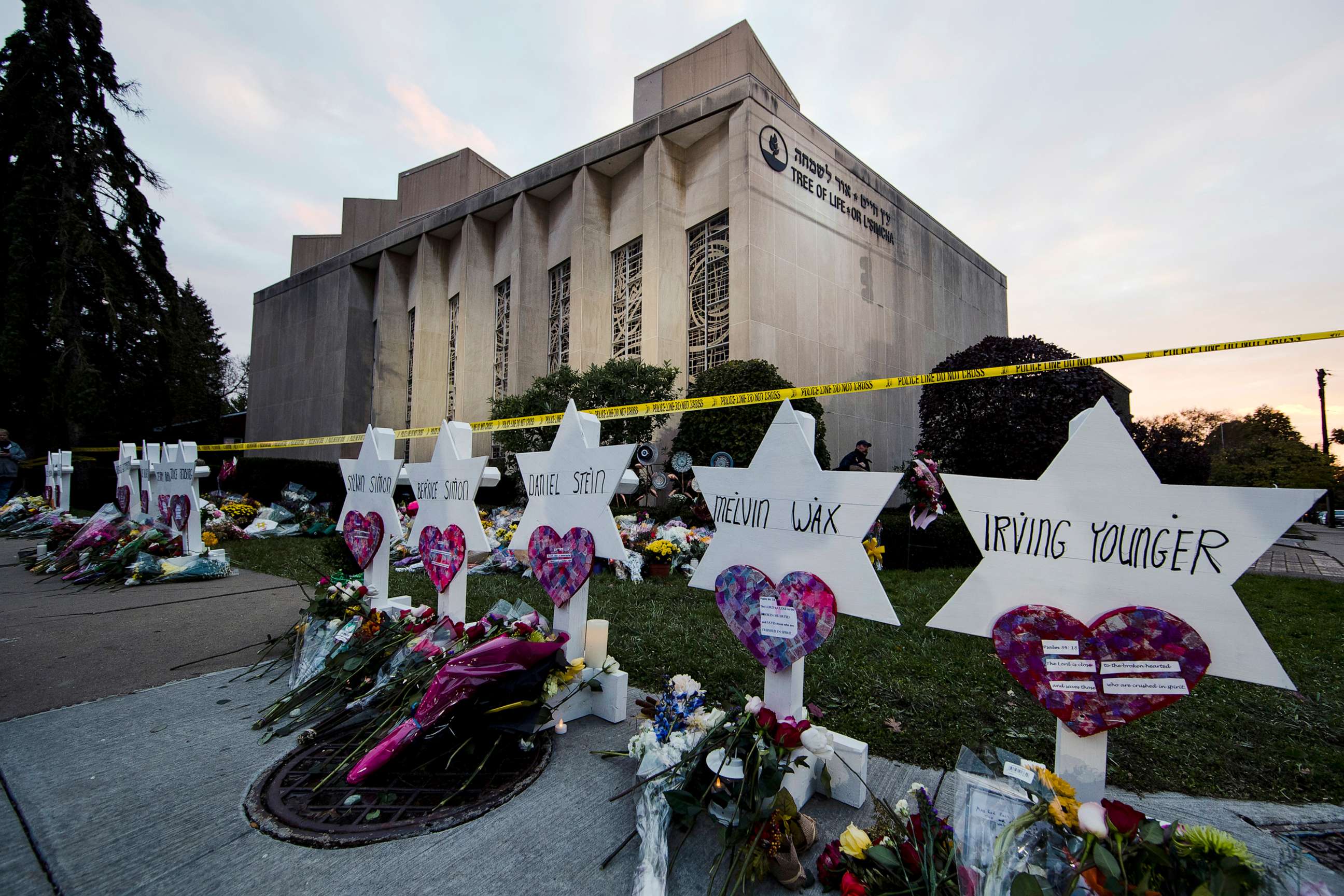 Pennsylvania Gov. Josh Shapiro tweeted on Friday, "Today's verdict was a step toward justice in Pittsburgh, but the horror and pain of October 27, 2018 will never go away. My heart remains with the families of the 11 victims who were massacred as they worshipped at Tree of Life that day. May their memories be a blessing."
The penalty phase is set to begin June 26.