Twenty people were killed and dozens more injured on Saturday morning in a massacre at an El Paso, Texas, Walmart that was packed with back-to-school shoppers, making it one of the deadliest mass shootings in U.S. history, officials said.
The wounded ranged in age from two years old to 82. The names of the deceased are being withheld pending next of kin notifications.
The suspect was identified by authorities as Patrick Crusius, 21, of Allen, Texas. He is being held on a charge of capital murder, court records show.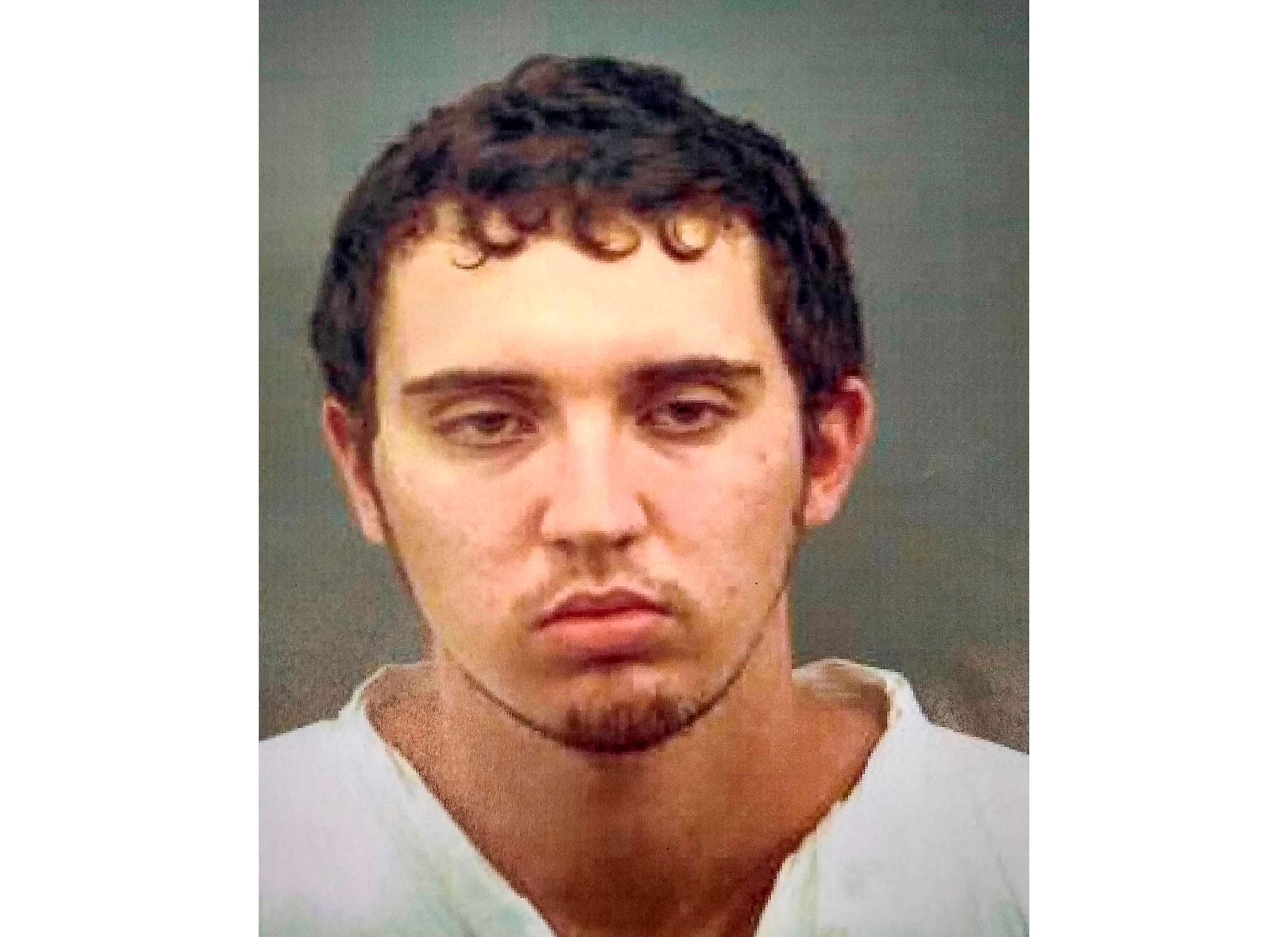 John Bash, the U.S. Attorney for the Western District of Texas, said Sunday that federal authorities are investigating the incident as an act of "domestic terrorism," meaning the suspect was allegedly intent on "coercing and intimidating a civilian population."
Bash said federal authorities are also considering bringing hate crimes and federal firearms charges against Crusius that carry the penalty of death.
"We're going to do what we do to terrorists in this country, which is to deliver swift and certain justice," Bash said at a news conference on Sunday.
El Paso Mayor Dee Margo issued a Local Disaster Declaration on Sunday, taking effect immediately, to trigger financial and physical assistance. The declaration will also activate the city and county emergency management plan.
The mass shooting came less than 15 hours before another gunman killed nine people and wounded more than two dozen more in a popular business district in Dayton, Ohio.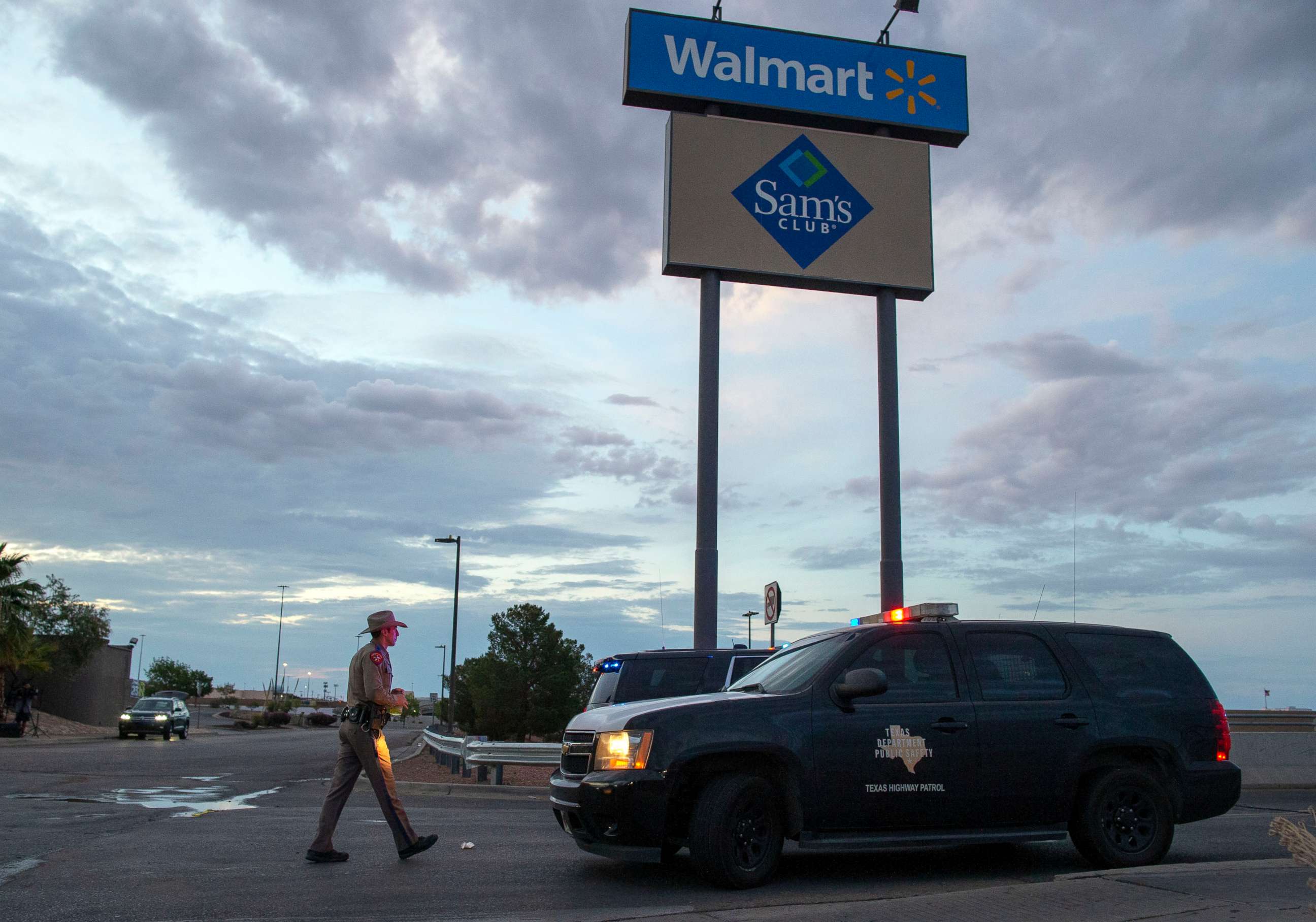 In El Paso, the suspect Crusius was "taken into custody without incident" and without any law enforcement officers firing their weapons, according to El Paso Police Department Sgt. Robert Gomez. He later told investigators he wanted to shoot as many Mexicans as possible, two law enforcement officials told ABC News.
"He was forthcoming with information. He basically didn't hold anything back," El Paso Police Chief Greg Allen said during Sunday's news conference, declining to comment on specifics of what the alleged gunman told investigators.
The officials also said an assault-style rifle, similar to an AK-47, was secured at the scene along with several magazines.
"Within our purview allowed to open carry, that weapon [is] allowable in the state of Texas, yes," Allen said.
At a news conference Saturday night, Allen said 20 people had died and 26 more had been injured. Walmart spokesperson said two of the store's employees were among those injured in the attack.
The Walmart spokesperson also said there were no armed security guards at the store. The spokesperson added that all employees are required to go through active-shooter training.
Allen said authorities are examining what he called a "manifesto" they believe was written by the shooter and shows a possible "nexus" to a hate crime.
Allen said on Sunday that the El Paso County Corner's Office was beginning to remove the bodies of the victims from inside the Walmart.
"You have to see it for yourself," Allen said of the crime scene. "When I first got into this job, I never knew there was an odor to blood, but there is. And until you first hand see that, as far as my description of it, horrific would be unserving as far as what that scene looks like."
The majority of the victims were shot inside the Walmart, according to Gomez. More than 100 employees and between 1,000 and 3,000 Saturday morning back-to-school shoppers were inside the store at the time, according to a preliminary estimate.
A spokesperson for El Paso's Del Sol Medical Center said that 11 victims ranging in age from 35 to 82 were being treated at the facility. University Medical Center of El Paso received an additional 13 victims -- two of whom were children, ages 2 and 9, who were stabilized and transferred to El Paso Children's Hospital, according to officials.
Dr. Stephen Flaherty, director of trauma at Del Sol Medical Center, said at a news conference Sunday morning that three of the 11 patients brought to his emergency room remained in critical condition, some with major tissue wounds. He said eight other patients are in stable condition.
Flaherty said seven victims immediately underwent surgery, and some will need to more surgery later Sunday and in the coming days.
David Shimp, chief executive officer at Del Sol, began the news conference by expressing condolences to the families who lost loved ones in the Dayton mass shooting.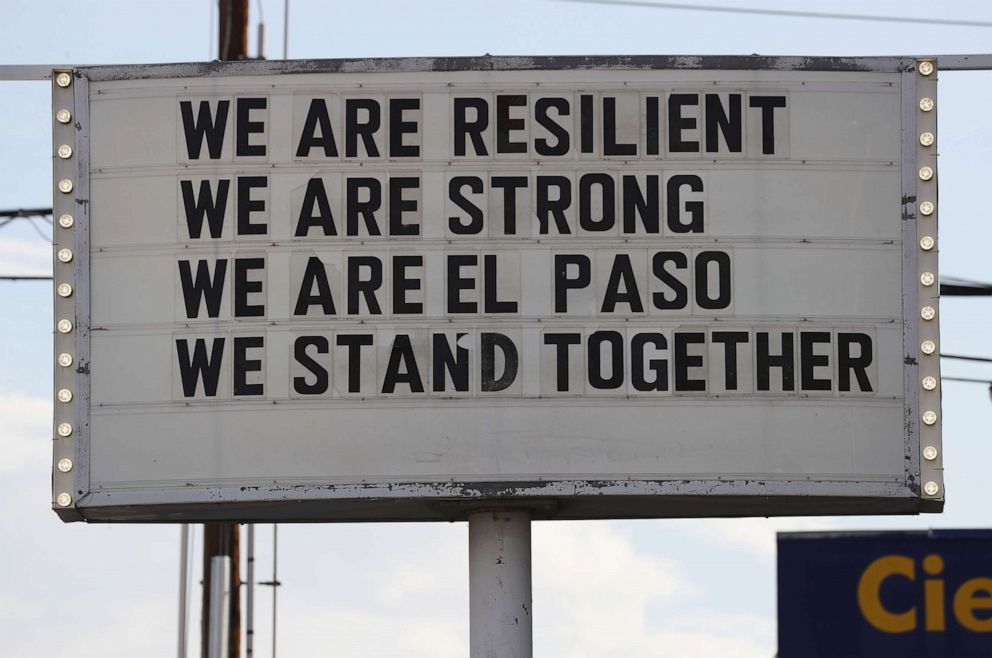 "The unfortunate reality is we now know exactly what they are going through as well and what a terrible, tragic series of events that have happened over the course of the past 24 hours," Shimp said.
Texas Gov. Gregg Abbott ordered Sunday that all flags in the state be lowered to half-staff in memory of the shooting victims and remain lowered through Thursday, Aug. 8. In a proclamation, the governor called the mass shooting a "heinous and senseless act of violence."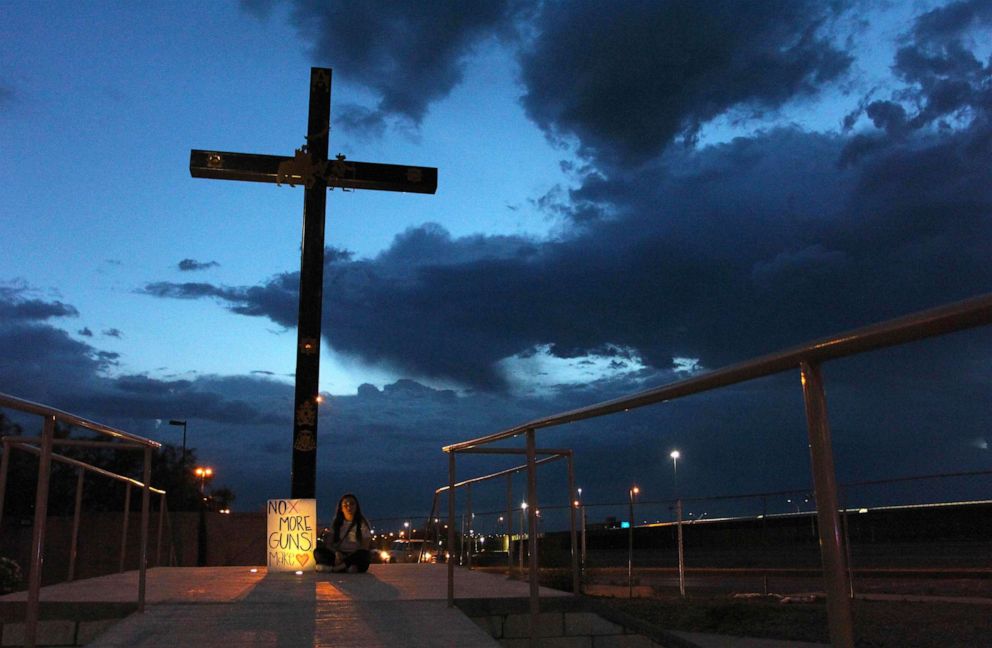 "The El Paso community was struck by a heinous and senseless act of violence today. Our hearts go out to the victims of this horrific shooting and to the entire community in this time of loss," the governor said in a statement.
At 2 p.m. local time on Saturday, the El Paso Police Department issued a tweet making an urgent request for blood donations and directing local residents to two facilities run by Vitalent Blood Services where they could donate blood. Within three hours, photos posted to social media showed lines stretching around the block at locations accepting local blood donors.
Dr. Flaherty said it was important for volunteers to keep donating blood.
"It was a long night, it was a long day. Large volumes of blood and blood products were used," said Flaherty. "We had a big need [for blood] yesterday, but we're going to have an ongoing need throughout the week."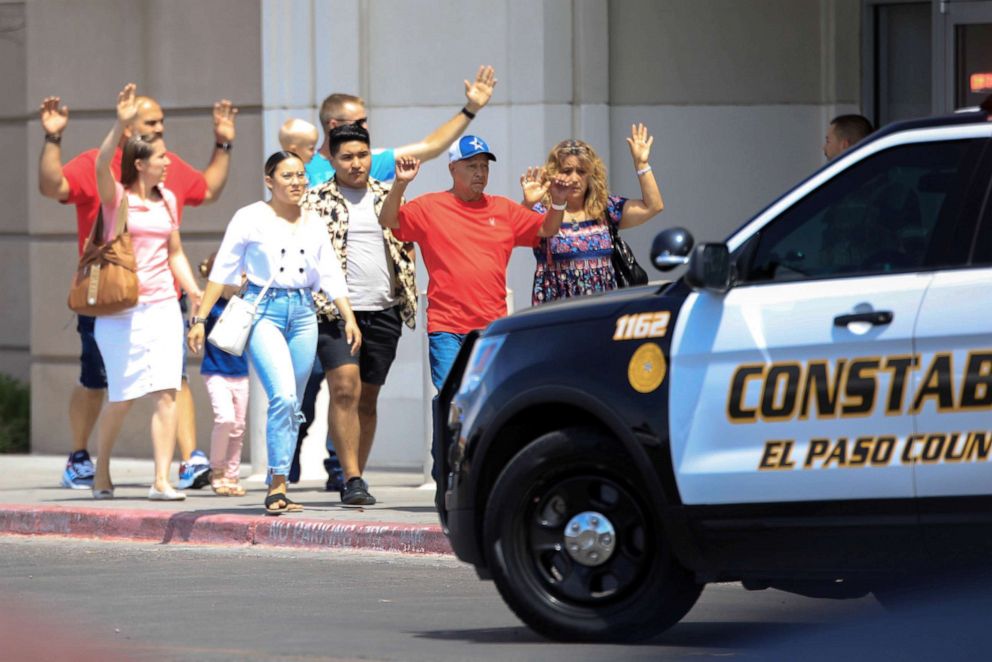 'On a mission'
Allen, the police chief, said the first 911 call came in at 10:39 a.m. local time, and that emergency responders were on the scene at 10:45 a.m.
The shooting began in the parking lot outside the Walmart, according to an eyewitness who said she heard gunshots as she drove through the parking lot with her mother.
Shopper Vanessa Saenz described the shooter in an interview with ABC News Radio as dressed in cargo pants and a black t-shirt, wearing ear protectors and said he looked like he was "dancing."
Moments later, Saenz saw a woman a few feet away fall to the ground.
She then described seeing victims near the shooter who became cornered -- with nowhere to run -- and then watched the gunman raise a rifle, aim it at them and start firing.
"The one thing I'll never forget is the way he walked into Walmart, very confident. He was on a mission and that's when it hit me," she later told ABC News anchor Tom Llamas in an interview for "World News Tonight."
At 12:11 p.m. local time, the El Paso Police Department had issued a tweet that said in part, "We have multi reports of multiple shooters."
Police had reports that there were shootings at various locations within the mall and initially said they had detained three suspects, but Gomez later clarified that just one person had been arrested.
"At this time, we do have one person in custody. We don't believe there's anybody outstanding," he said.
The Walmart is located at the Cielo Vista Mall, one of the city's most popular malls, particularly among Mexican tourists who cross the U.S. border to shop there before returning to Mexico.
At least three Mexican nationals were killed in the attack, Mexican President Andres Manuel Lopez Obrador said.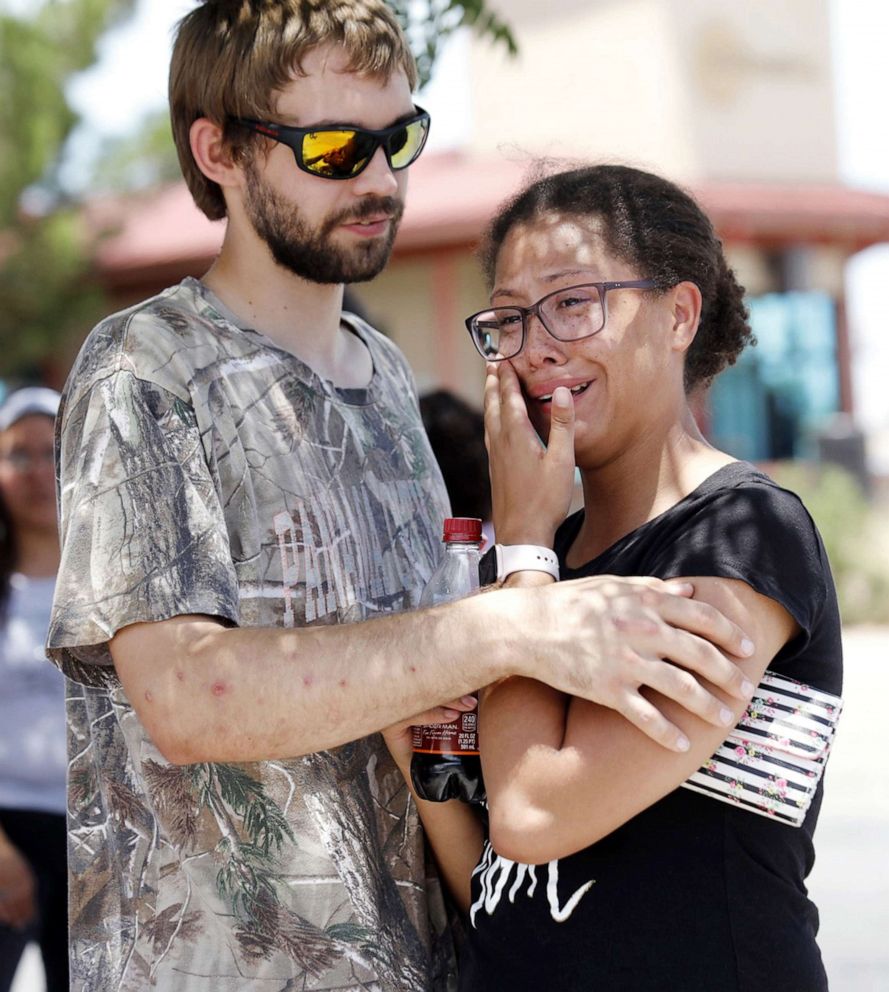 At 11:35 a.m local time, the Dallas office of the Bureau of Alcohol, Tobacco, Firearms and Explosives (ATF) issued a tweet saying ATF agents were responding as well.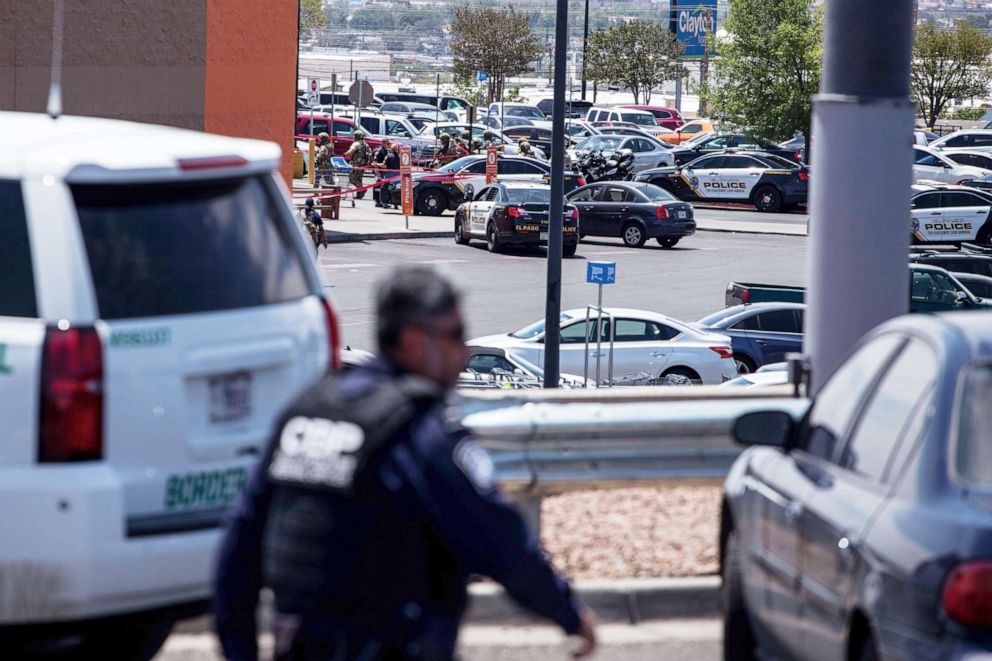 Walmart issued a statement about the shooting on the retailer's Twitter account.
"We're in shock over the tragic events at Cielo Vista Mall in El Paso," the statement said. "We're praying for the victims, the community & our associates, as well as the first responders. We're working closely with law enforcement & will update as appropriate."
President Donald Trump has been briefed on the shooting and is monitoring the situation, according to White House Deputy Press Secretary Steven Groves.
In a tweet, the president said he had spoken with Gov. Abbott and pledged "total support of Federal Government," before ending the message 'God be with you all!'
"On a day that would have been normal for someone to leisurely go shopping turned into one of the most deadly days in the history of Texas. Lives were taken who should still be with us today," Texas Gov. Greg Abbott told the evening news conference. "We as a state unite in support of these victims and their family members."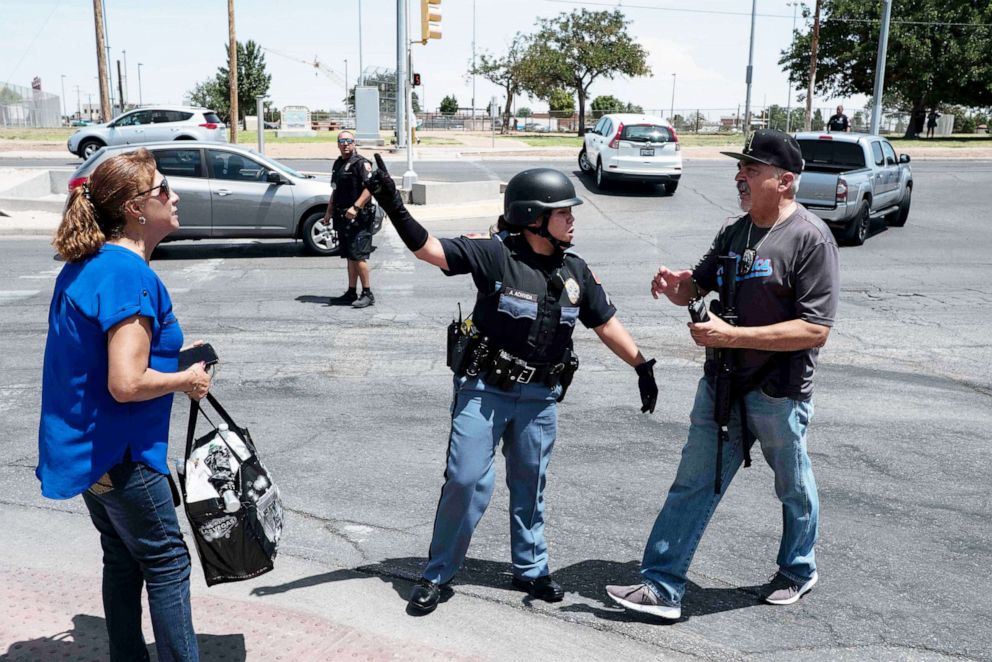 Rep. Veronica Escobar, a Democrat who represents Texas' 16th Congressional District, said at a separate event later on that while investigators must complete an investigation, the suspect's "manifesto" suggested the shooting was racially motivated. She said the community was "heartened" by the Justice Department's decision to investigate the shooting as domestic terrorism.
"We are heartened that this has been recognized for what it is: a racially-motivated terrorist attack on our safe and tranquil community," Escobar said during a Sunday evening news conference. "The shooter came into our community because we are a Hispanic community and because we have immigrants here. He came here to harm us."
She noted that the Department of Justice and local law enforcement had identified the shooting as one "motivated by hate" and urged Americans to do more to call out divisive rhetoric.
"It is this hate that is at the root of much suffering in our country and when we fail to call it out we give cover. There are deadly consequences to bigotry, racism and hate," Escobar said. "There are deadly consequences to dehumanizing our fellow human beings. Domestic terrorism is one of those deadly consequences."
"The government should instruct federal agencies and law enforcement to draft a national plan to deal with white supremacy and domestic terrorism for what it is, a national crisis," she added, urging all Americans to support legislation and funding that will deal with the gun violence epidemic as well as the "hate epidemic that is plaguing our country."
ABC News' Mike Levine, Jack Date, Jason Volack, Josh Margolin, Sabina Ghebremedian, Edith Honan, Doug Lantz, Jim Vojtech, Desiree Adib and others contributed to this report.