A Massachusetts police officer, Army veteran and father of two who died this weekend after being shot by his own weapon would have marked his six-year anniversary on the force Monday, authorities said.
Weymouth police officer Michael Chesna and a local resident died in the incident Sunday.
The alleged gunman, 20-year-old Emanuel "Manny" Lopes, is in police custody but has not appeared in court.
The deadly shootings just outside Boston took place after Weymouth police responded to a report of an erratic driver and found a crashed BMW, the Norfolk District Attorney's office said. The BMW driver had fled on foot, prosecutors said.
Officers, including Chesna, were searching for the driver when they found Lopes vandalizing a home, according to prosecutors.
Chesna drew his gun and issued commands to Lopes before Lopes then allegedly hit Chesna in the head with a rock, prosecutors said.
When Chesna fell to the ground, Lopes allegedly took his gun and repeatedly shot the officer in the head and body, prosecutors said.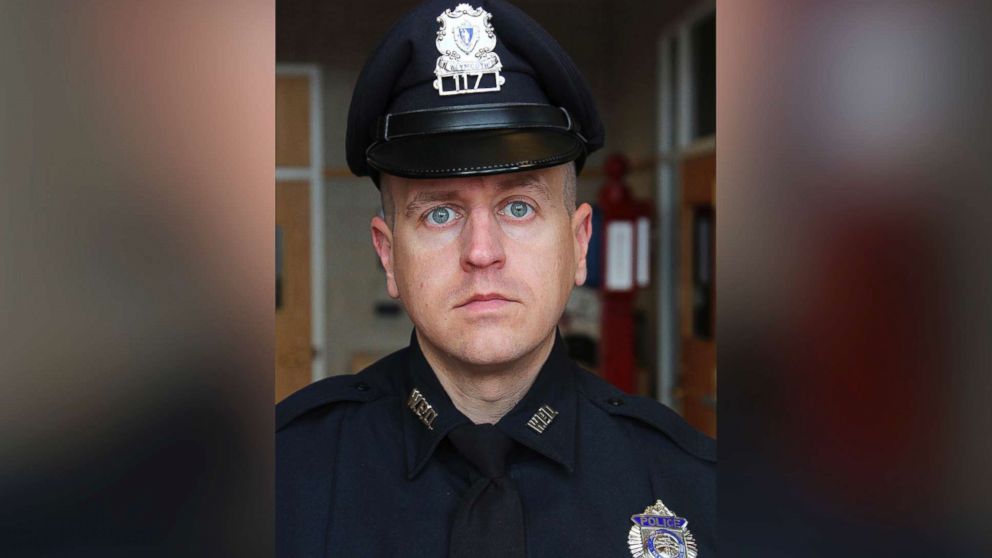 Another officer arrived and shot Lopes in the leg, prosecutors said.
Lopes then fled with Chesna's gun to a nearby home where he allegedly killed a woman, prosecutors said.
Authorities did not release the slain resident's name, but The Boston Globe identified her as Vera Adams, 77.
"She was just a wonderful, wonderful person. Do anything for you," Sandra Boucher, a sister of Adams' late husband, told the Globe.
Chesna, 42, an Army veteran, leaves behind a wife and two children ages 9 and 4, Weymouth Police Chief Richard Grimes said Sunday.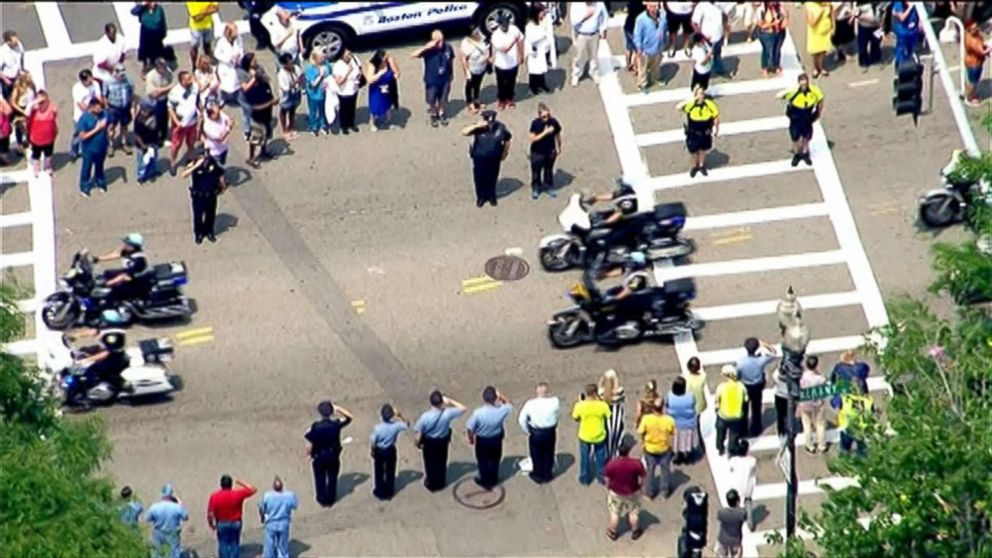 Monday would have marked is six-year anniversary with the department, Grimes said.
Chesna was a native of Weymouth but, according to ABC Boston affiliate WCVB, had no concerns about enforcing the law among old acquaintances.
"I have a job to do," the slain officer had said, according to WCVB.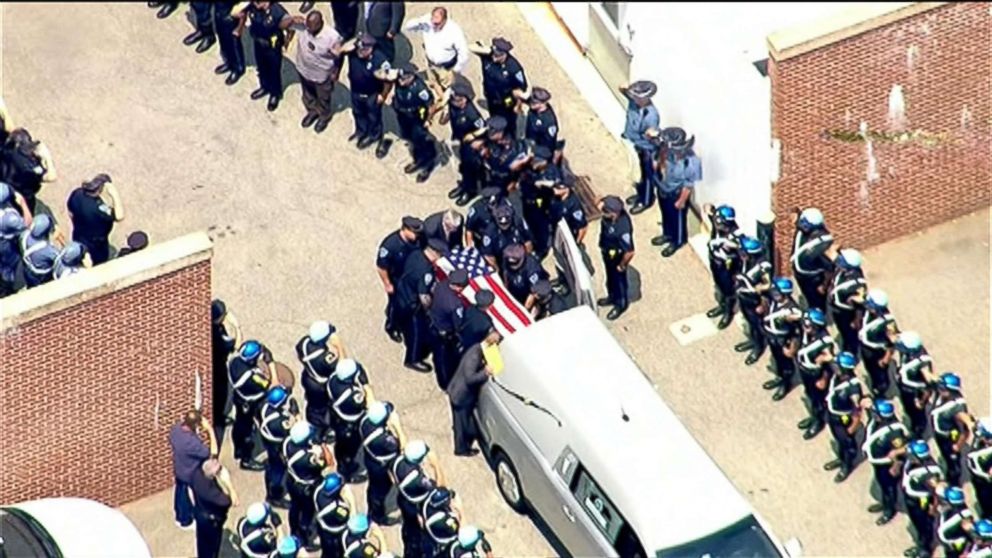 The on-duty officer's death has left the community in mourning, with an outpouring of support from the governor, FBI, state police and local district attorney.
"This is an awful day for Weymouth and for Massachusetts," District Attorney Michael Morrissey said in a statement Sunday. "Our hearts are very much with the surviving families of these victims."
Col. Kerry Gilpin, superintendent of the Massachusetts State Police, said in a statement, said, "I offer our deepest condolences to the family of Officer Chesna, the family of the Weymouth woman who was also killed, and the Weymouth Police Department."
She added: "The State Police Detective Unit for Norfolk County, the State Police Crime Scene Services Section, and the State Police Ballistics Section, and our State Police Crime Lab will work tirelessly alongside District Attorney Morrissey and the Weymouth Police Department to speak for these two victims by holding the defendant accountable for these horrific crimes."
Massachusetts Gov. Charlie Baker said, "I am deeply saddened to learn of the passing of Officer Chesna and an innocent bystander today and my thoughts and prayers are with their families, loved ones and the Weymouth [Police Department] after this tragic loss."
ABC News' Brendan Rand contributed to this report.