— -- A 28-year-old New York City police officer is being hailed as a hero by the governor after the cop shot and injured the suspect in Tuesday's deadly truck attack in lower Manhattan, which is being investigated as an act of terrorism.
Officer Ryan Nash, a five-year NYPD veteran assigned to the 1st Precinct, was one of the first officers to respond to the scene Tuesday afternoon, and he fired the shot that struck the suspect.
Nash was subsequently treated at a hospital for tinnitus, or ringing in the ears, and then released.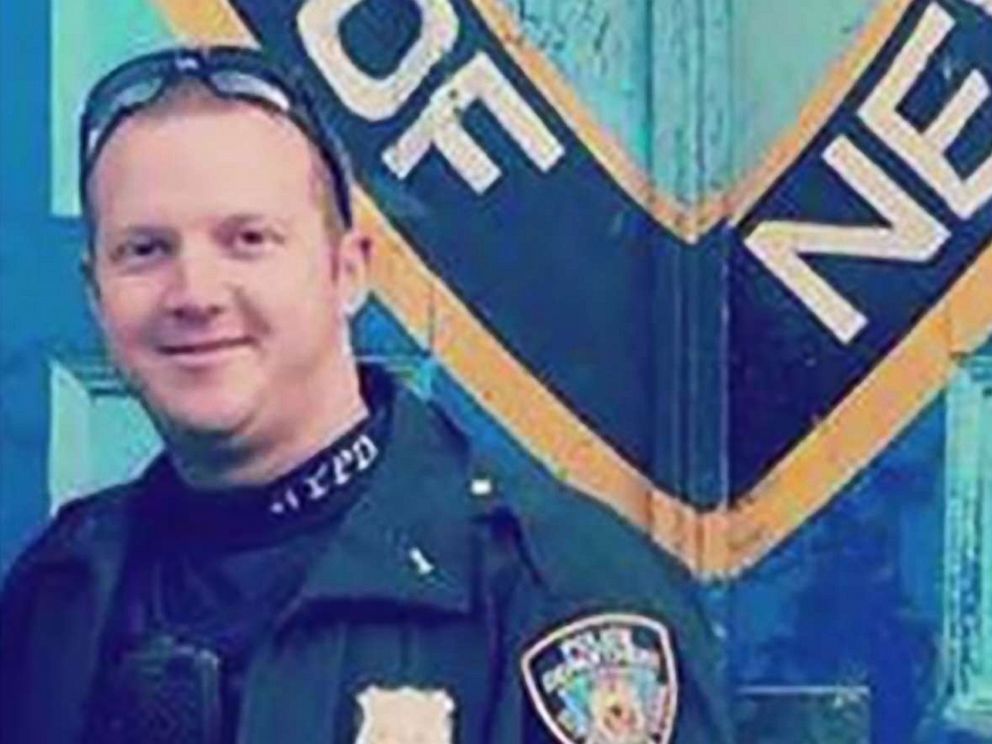 Nash has two awards for Excellent Police Duty and one for Meritorious Police Duty from the NYPD. He lives on Long Island with his girlfriend.
Officials have praised the officer's quick response, saying he stopped the carnage moments after it began.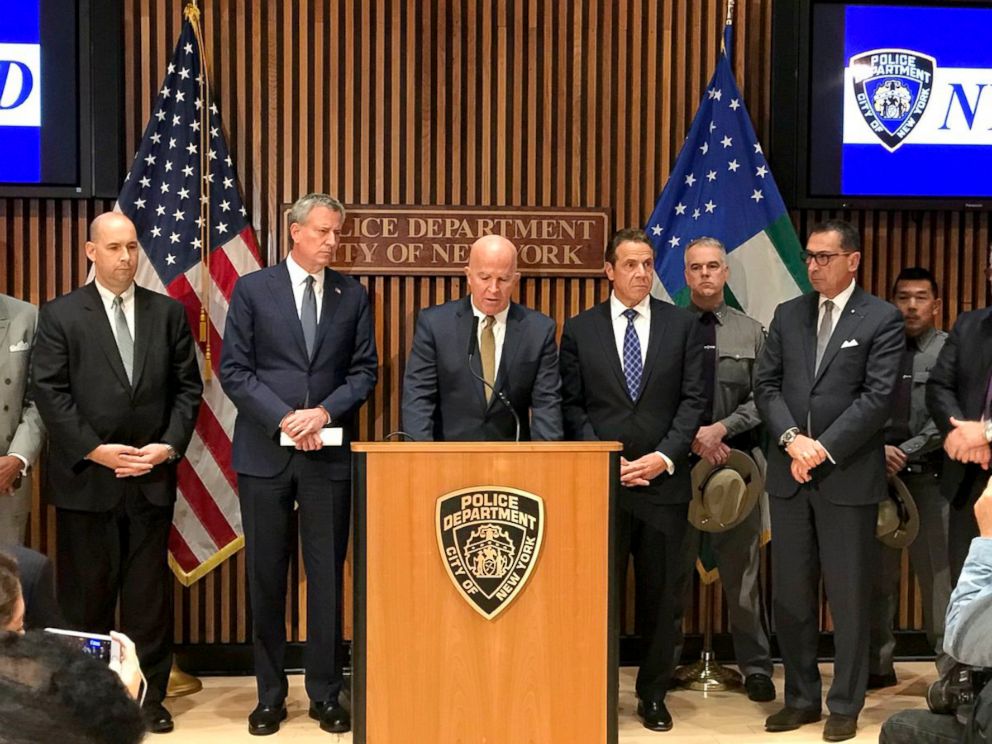 "Officer Nash, five years on the job, 28 years old, he was a hero," New York Gov. Andrew Cuomo said at a news conference this morning. "The NYPD is not just the leadership -- it's the men and women who are out there every day, who are on the first line, and I think officer Nash really showed how important they are and how talented and how brave."
New York City Mayor Bill de Blasio tweeted today, "I spoke to NYPD Officer Ryan Nash this morning. He was very humble about what he did, but what he did was extraordinary."
The mayor said at a news conference this morning that Nash "thought this was all in a day's work and what a cop does to protect other people. But he deserves the accolades of the people of this city, as do his partners."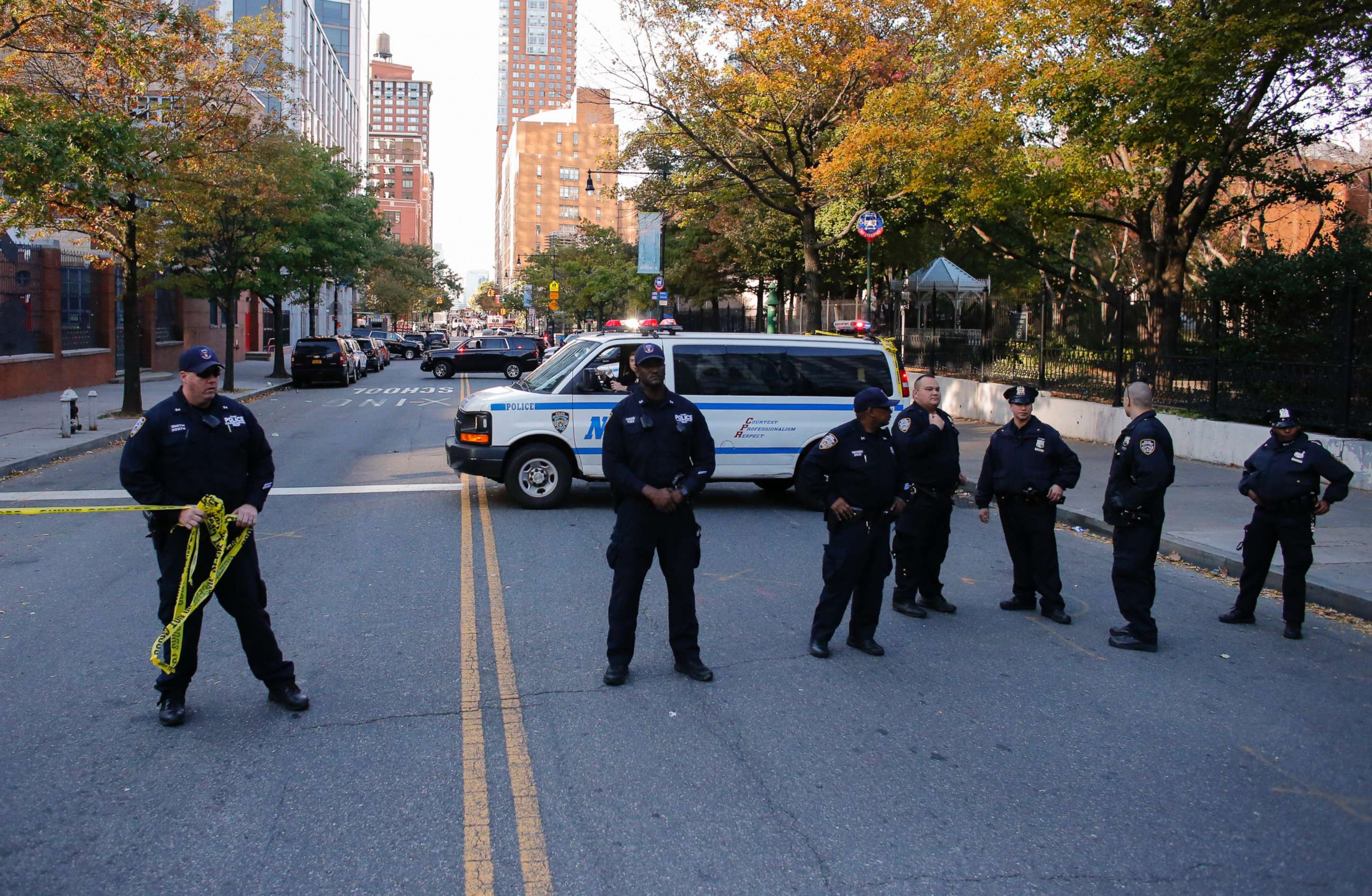 De Blasio continued that in the moment Nash was not aware of how dangerous the situation was.
"In that situation, you don't know if the shooter has multiple weapons, has a bomb on him, you don't know. ... Ryan stopped that threat immediately. We owe him a great debt of gratitude."
The Tuesday crash left eight people dead and several others injured.
The chaos began at about 3:05 p.m., when the suspect drove a vehicle -- a Home Depot rental truck, according to the company -- onto the West Street pedestrian and bike path north of Chambers Street, hitting multiple people on the path, New York City police said. The truck drove south and collided with a school bus on Chambers Street near Stuyvesant High School, injuring two school staff members and two children, police said.
After the collision, the truck driver exited the vehicle brandishing what appeared to be two handguns, police said. Nash confronted the suspect and shot him in the abdomen. The suspect was wounded and transported to a hospital, police said.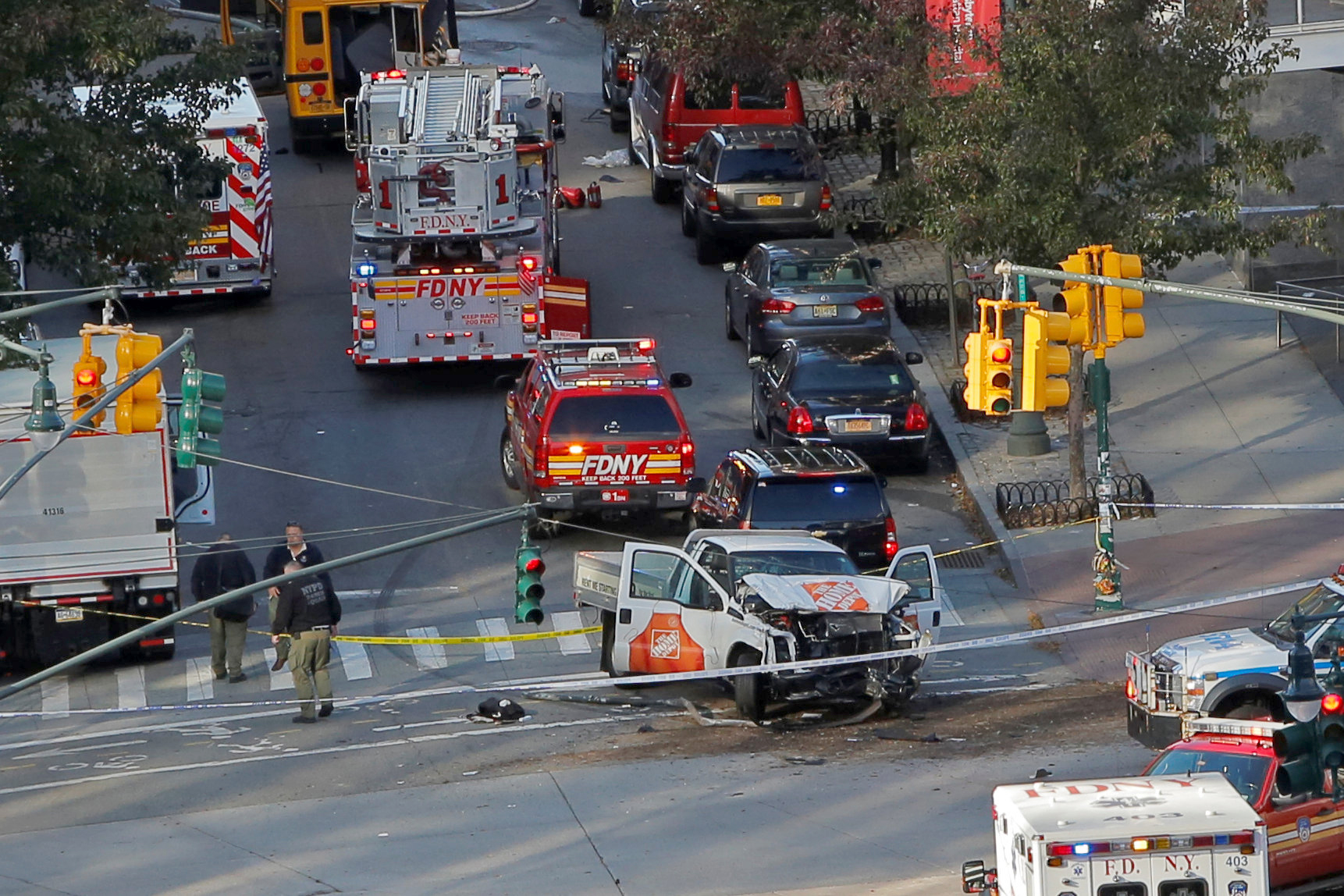 A paintball gun and a pellet gun were recovered at the scene, police said.
De Blasio called the incident a "cowardly act of terror."
The suspect is believed to have worked alone, law enforcement sources said.