Six months after the worst mass shooting in American history, the public today is seeing the first video footage from the hotel suite that allowed the killer to rain down hellfire on a Las Vegas concert crowd.
Videos from police body cameras – which were released in response to a lawsuit from news organizations, including ABC – show the inside of the 32nd floor suite at the Mandalay Bay Resort and Casino where Stephen Paddock committed his crimes on Oct. 1, 2017.
Images show the moment a SWAT team breaches Paddock's hotel room.
While still in the hallway, one officer spots the surveillance equipment that Paddock had installed outside his room, hidden on a service cart.
"Looks like it may be a camera of some sort," the officer says.
The officers then gingerly enter Paddock's hotel suite and spot some high-powered rifles resting on chairs and on both of the beds.
Twenty-three guns and thousands of rounds of ammunition were ultimately found in Paddock's hotel suite.
Paddock was found dead inside the hotel room as well – from an apparent self-inflicted gunshot wound.
Police have pored through thousands of hours of body cam footage from officers who responded to the shooting.
Still photos from inside the suite were previously circulated. But the Las Vegas Metro Police Department repeatedly refused reporters' efforts to obtain copies of police videos, forcing media companies to sue.
Paddock, 64, opened fire on the crowd at the Route 91 Harvest music festival as the show was ending late that Sunday night. He fired more than 1,100 rounds, killing 58 people and injuring more than 800. He killed himself before advancing police could arrest him.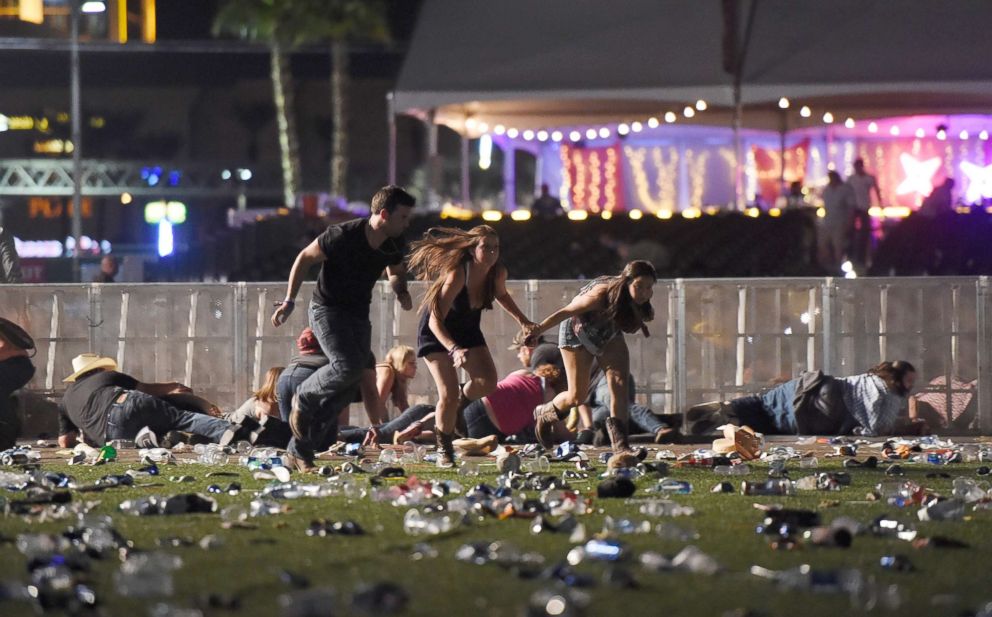 Though many theories have been offered, law enforcement officials say they still have no clear understanding of what led Paddock, a high-stakes Vegas regular, to kill.
During a news conference Tuesday, Las Vegas Sheriff Joe Lombardo said he was justified for initially refusing to release the footage.
"There are many reasons why we didn't or couldn't release hundreds of records and bodycam [footage] immediately after this incident," said Lombardo, a near-constant presence on TV in the days after the attack. "Primarily, we are still investigating all the circumstances."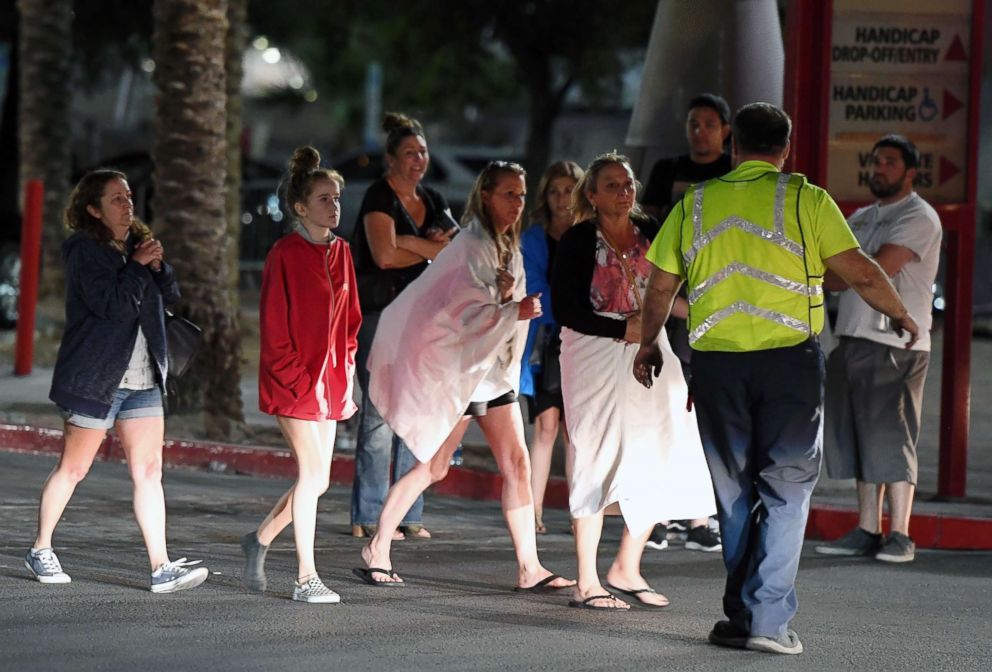 Lombardo said he did not have the staff necessary to review all the footage and prepare it for release.
"It takes a significant amount of effort and resources for detectives to review body footage, 911 recordings, and documents," he explained, noting that it would also have cost of hundreds of thousands of dollars.
The video files released today came from the body cameras of the first two officers who entered Paddock's room. The rest of the footage is to be released as it becomes ready, Lombardo said. A final investigation report is still being compiled.