'I don't want prayers ... I want gun control,' demands mom of Thousand Oaks mass shooting victim
Telemachus Orfanos, 27, survived the Vegas shooting but died in Thousand Oaks.
Telemachus Orfanos survived the deadliest shooting in modern American history. But he was killed one year later in another mass shooting in his hometown of Thousand Oaks, California.
"My son was in Las Vegas with a lot of his friends and he came home. He didn't come home last night," his mother, Susan Orfanos, told ABC Los Angeles station KABC-TV on Thursday.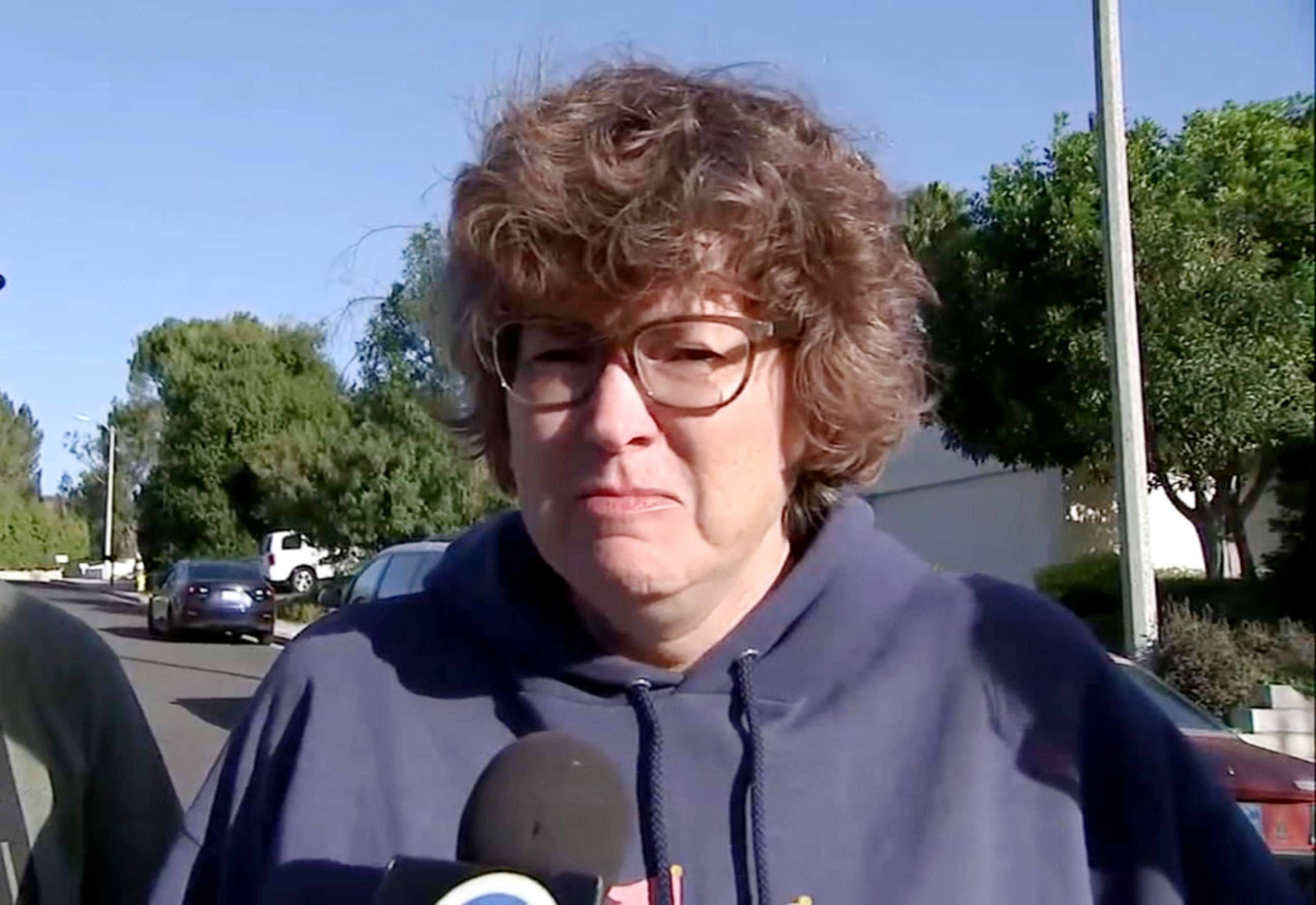 In an emotional interview with KABC, she desperately urged for gun control.
"I don't want prayers. I don't want thoughts," she pleaded emphatically. "I want gun control. And I hope to God nobody sends me anymore prayers. I want gun control. No more guns."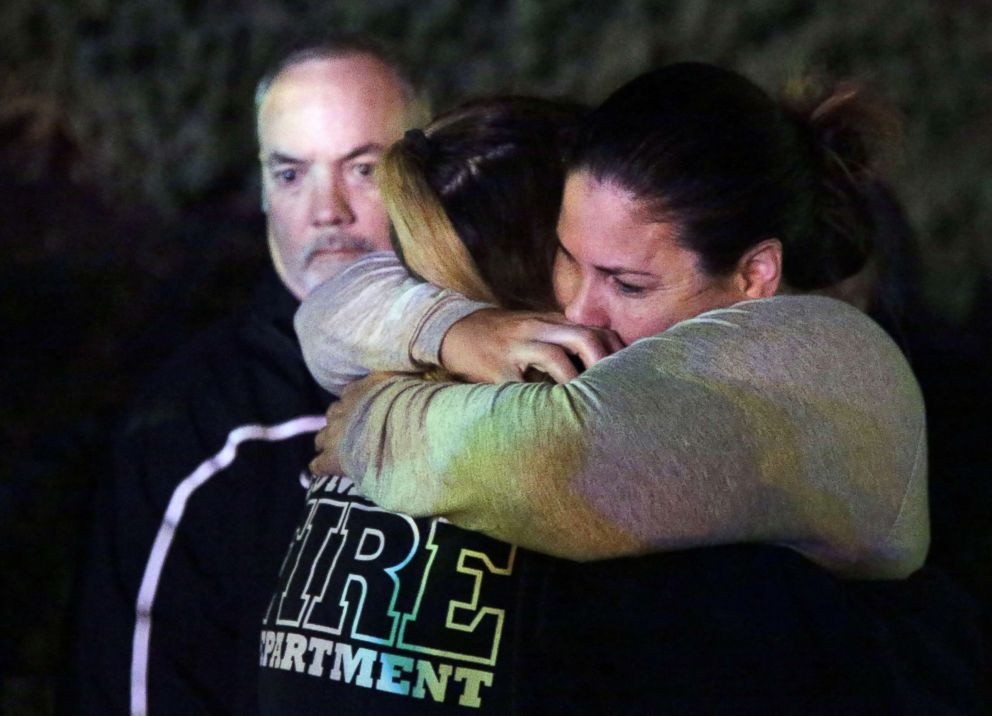 Telemachus Orfanos, 27, a Navy veteran, survived the October 2017 mass shooting at a country music concert in Las Vegas that killed 58 people.
Looking back at the Las Vegas mass shooting
At least 58 people were killed and hundreds more were injured when a gunman opened fire on a music festival crowd from the 32nd floor of the Mandalay Bay Resort and Casino, Las Vegas, Oct. 1, 2017. The attack is the deadliest mass shooting in modern U.S. history.<br><br>Pictured: People scramble for shelter at the Route 91 Harvest country music festival, Oct. 1, 2017, in Las Vegas.
David Becker/Getty Images
He helped pull mangled victims away from the gunfire and suffered PTSD from the experience, his father, Marc Orfanos, told The Washington Post.
He "easily saved hundreds of lives," Brendan Hoolihan, a fellow Las Vegas concertgoer, told The Post.
The two didn't know each other until the Route 91 concert shooting broke out. But after spending that night helping victims, they forged a close bond over the past year.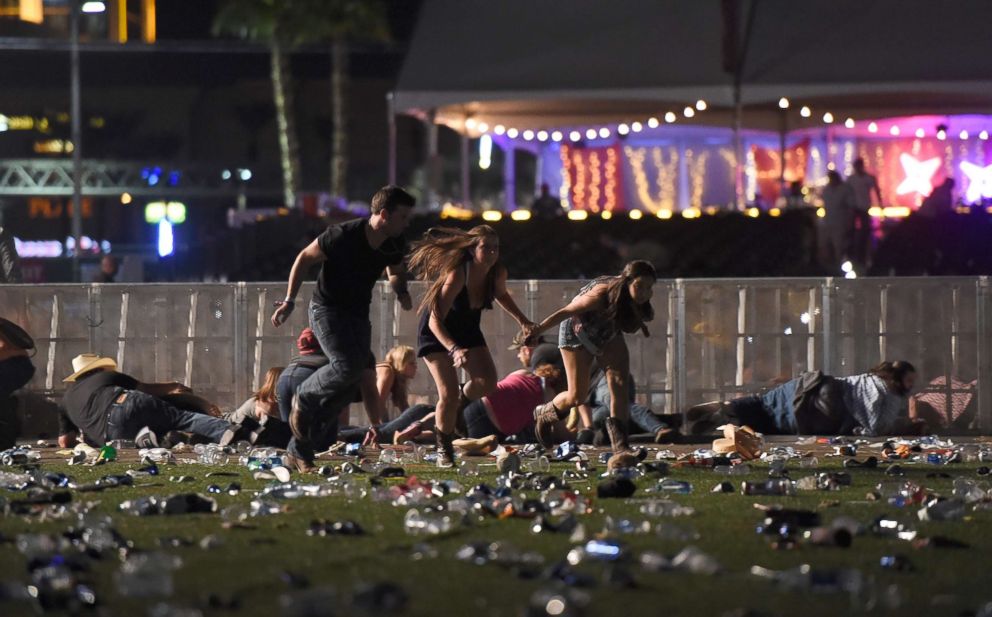 One year later, Telemachus Orfanos was shot and killed when a gunman burst into the Borderline Bar & Grill in Thousand Oaks Wednesday night.
Telemachus Orfanos was among the 12 people slain.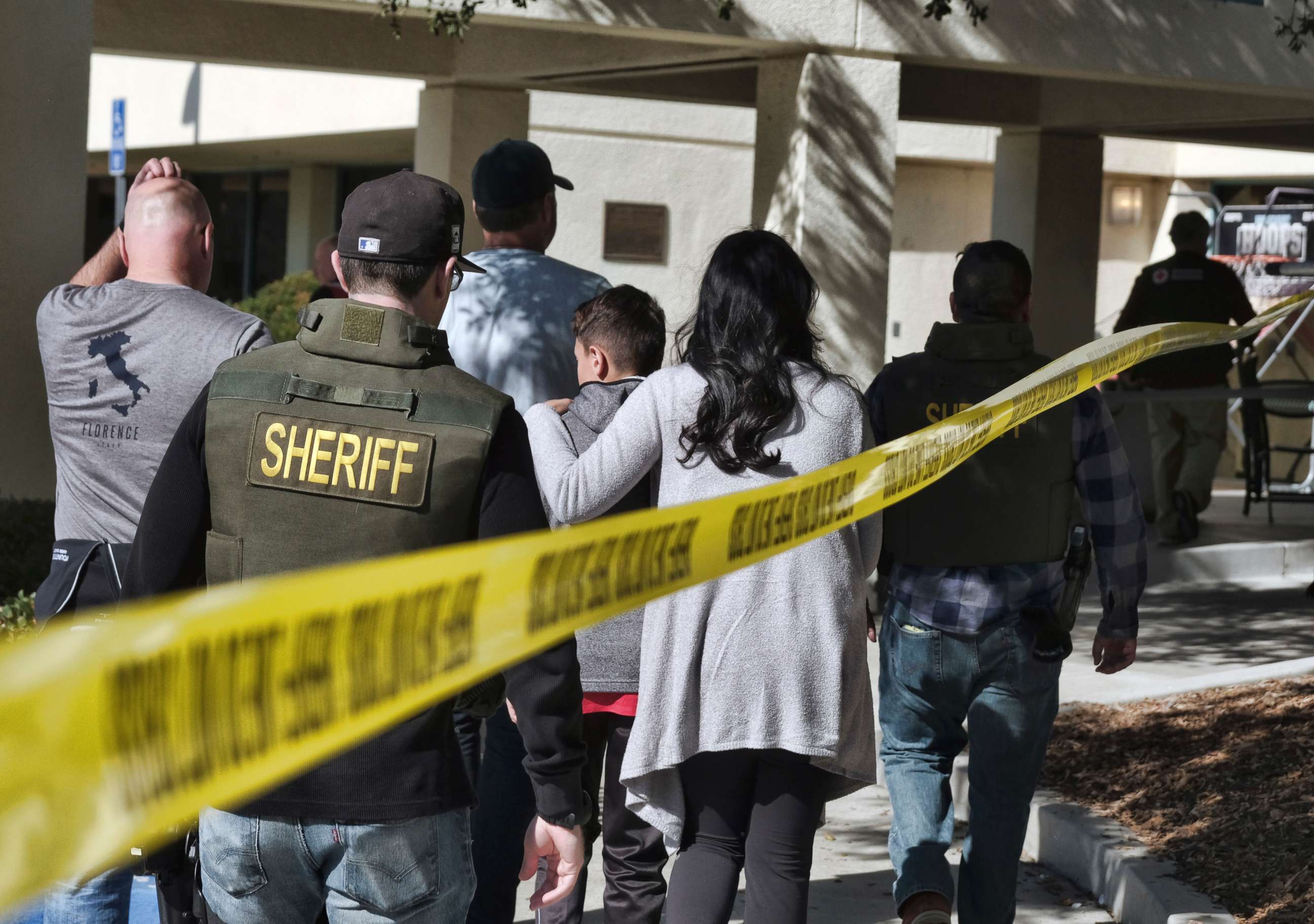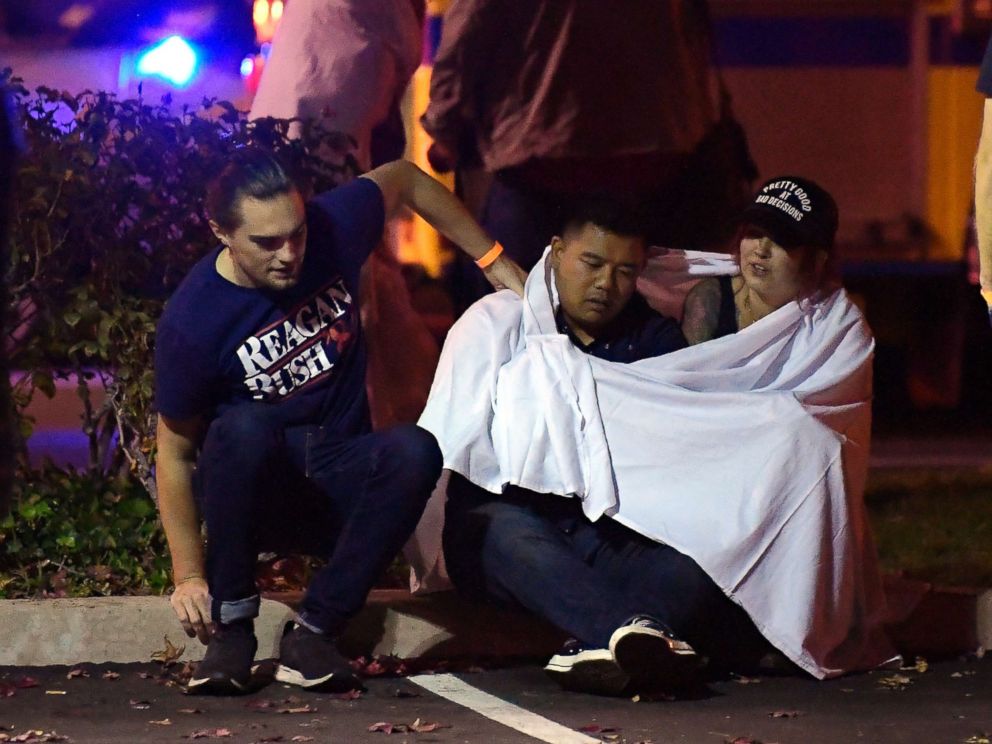 Las Vegas massacre survivors from the area would convene at the country-themed Borderline Bar. For many it provided a sense of community.
"Borderline was our safe space," Brendan Kelly, who survived both the Las Vegas and Thousand Oak shootings, told KABC.
He called it "our home for the probably 30 or 45 of us who are all from the greater Ventura County area who were in Vegas."
They would sometimes go to Borderline "three nights in a row just so we could be with each other," he told KABC.