Prosecutors preparing witnesses for the upcoming trial of President Donald Trump's one-time campaign chairman Paul J. Manafort are advising them to avoid mentioning Trump's name, ABC News has learned.
The case against Manafort, brought by Special Counsel Robert Mueller in the Eastern District of Virginia, is focused solely on allegations that the former Trump adviser had committed a range of financial crimes, from tax evasion to bank fraud, that have no direct tie to his campaign work. Manafort has pleaded not guilty.
The guidance to witnesses comes in response to an order from United States District Judge T.S. Ellis III, who agreed with Manafort's defense team that invoking the defendant's ties to the Trump campaign could unduly influence jurors. The panel will be picked from residents of the Democratic-leaning Northern Virginia suburbs, which voted heavily against Trump in 2016. Jury selection is scheduled to start Tuesday.
Solomon L. Wisenberg, a veteran criminal defense attorney not associated with Manafort's defense, believes prosecutors are complying in hopes of derailing any attempt by Manafort's defense team to argue that they are using politics to prejudice the jury.
"The defense doesn't want to be prejudiced by association with Trump," Wisenberg opined. "With a northern Virginia jury, they know they may not be kindly disposed to the president."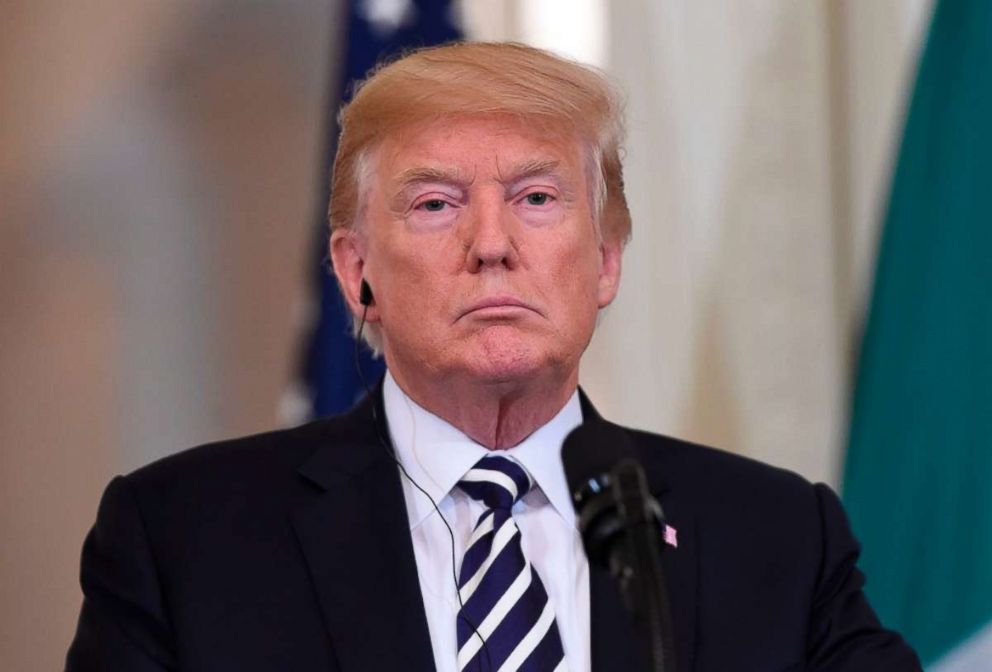 Veteran criminal defense attorney Shanlon Wu, who is also not associated with the Manafort defense team, tells ABC that in his opinion the government's strategy is more focused at this point on avoiding any do-overs.
"Mueller's team is trying to keep it pristine with the judge. They are more worried about protecting the trial from having a mistrial or having it overturned on appeal than provoking a hold-out person over Trump," Wu theorized.
The Mueller team laid out tight restrictions for witnesses in recent days, according to two sources familiar with those conversations. Witnesses have been told to avoid any mention of President Trump or anything related to his 2016 campaign.
One potential witness was even told to be cautious when speaking of Manafort's New York residence – he owns a condominium in Trump Tower in midtown Manhattan, sources told ABC News. The witness was told to say nothing about where the condo is located.
Last week, Ellis issued a series of guidelines for topics that would be off limits during the Manafort trial. That included an order that the prosecution not use the term "collusion" or mention "Russians" during the trial.
Prosecutor Greg Andres readily agreed, telling the court, "We don't intend to mention alleged collusion with the Russians," and saying that only "a very small portion of the trial" will mention collusion -- but only insofar as it relates to the government's claim of a quid-pro-quo relationship in which Manafort received bank loans allegedly in exchange for a Trump campaign position for a former bank chairman.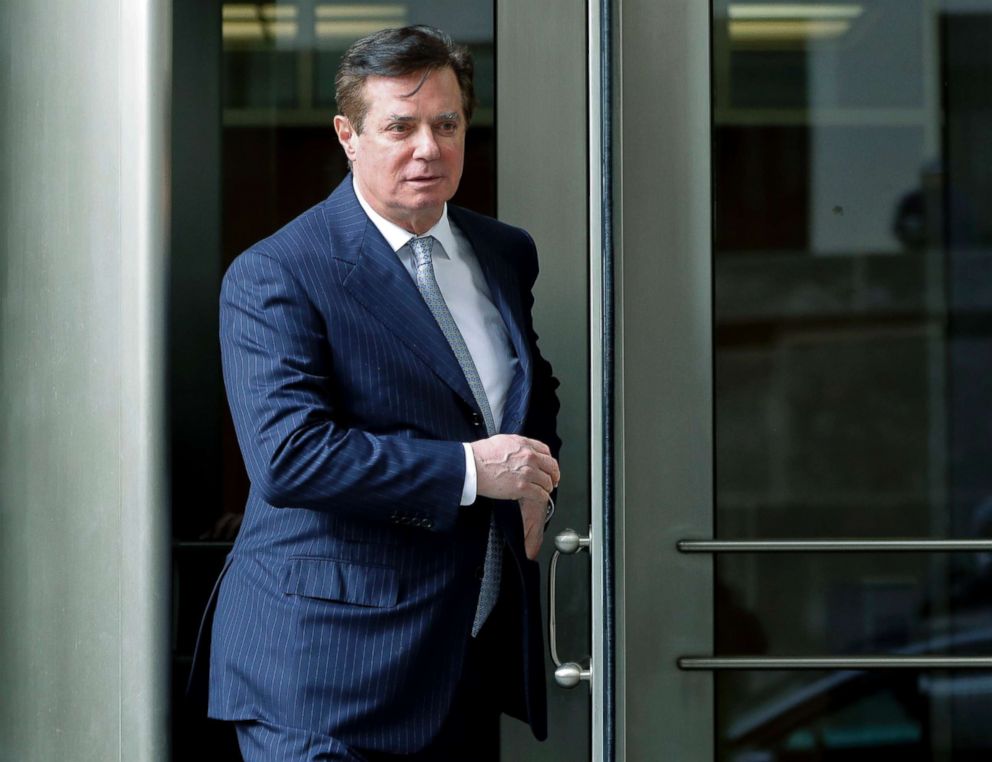 Those in the jury pool were required to fill out questionnaires that will help narrow down who could fairly and impartially sit in judgment of Manafort. Manafort, who was wearing a dark blue suit in place of his jail outfit, was watching in the courtroom nearby as jurors were handed the proper forms.
The results of the questionnaires were placed under seal, with copies being given to both sides for use in the jury selection process this week.