— -- Prosecutors investigating Michigan State University's handling of complaints against former Olympic doctor Larry Nassar are asking the school to fork over all records, emails and text messages pertaining to the disgraced physician.
Michigan State Attorney General Bill Schuette made the request in a letter to officials at the school in Lansing, where Nassar, who was sentenced last week to up to 175 years in prison on multiple counts of sexual misconduct, served as a sports medicine doctor for more than two decades.
Schuette sent the letter on Saturday, the same day he appointed special independent counsel William Forsyth to conduct an independent investigation into how MSU officials responded to sexual assault complaints lodged against Nassar.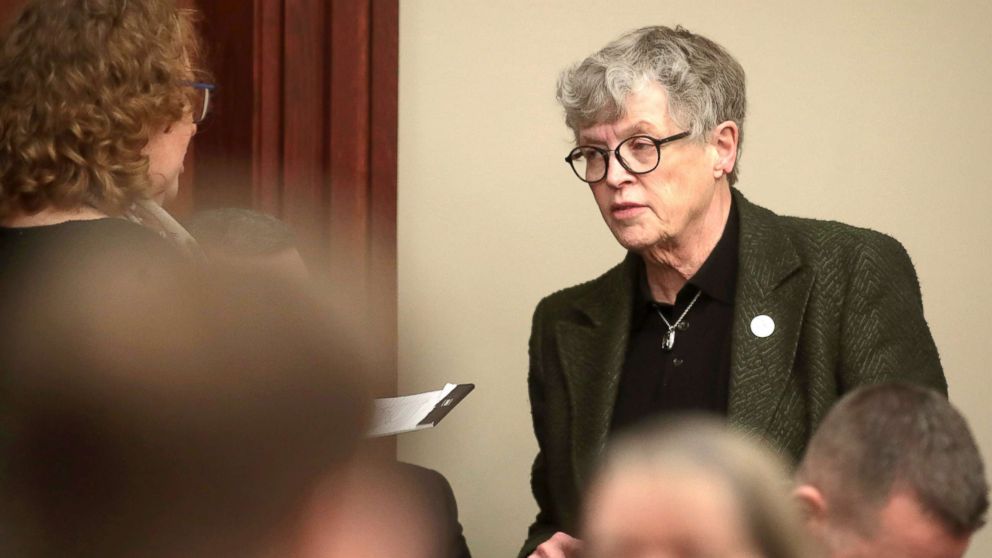 Many victims who gave statements at Nassar's seven-day sentencing hearing in Ingham County Circuit Court charged that university officials either ignored complaints against the doctor or discouraged them from filing formal complaints.
"It is my understanding that this Board of Trustees has expressed a willingness to fully cooperate in any investigation undertaken by this Department," Schuette wrote in his letter obtained by ABC News. "In the spirit of this pledged cooperation, please consider this letter to be a formal request for all records of any investigation conducted by Michigan State University into this matter."
Schuette specifically asked for records from an internal investigation of Nassar conducted by the school's attorney, Patrick Fitzgerald, which concluded no one at the university was aware of what Nassar was up to until victims began to come forward in 2016.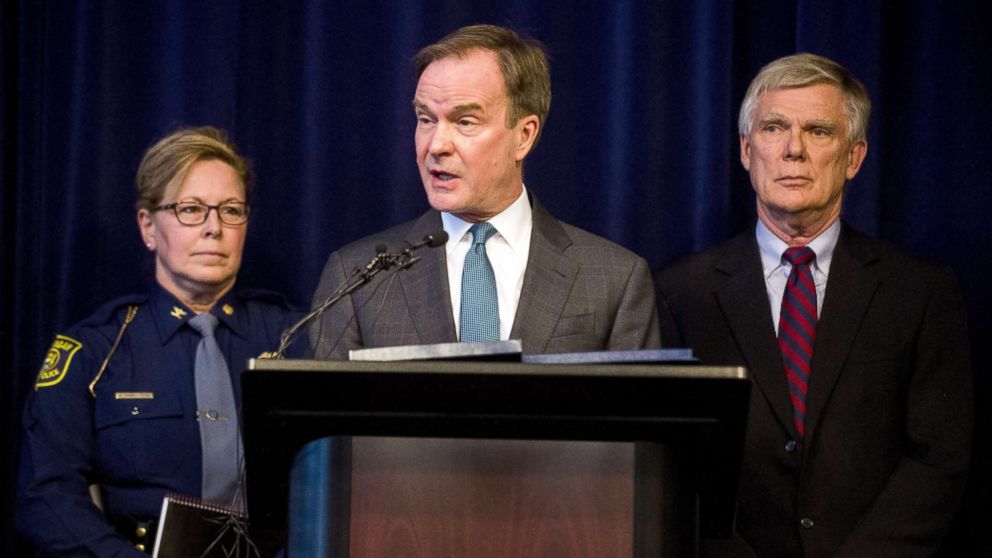 The state attorney general also asked for all reports taken about Nassar by the Michigan State Police Department, and records detailing communications between Nassar and Kathie Klages, the university's former women's gymnastics coach; William Strampel, the former dean of MSU's College of Osteopathic Medicine; and Brooke Lemmen, a former MSU doctor, who worked closely with Nassar.
"We are also asking for you to provide this Department with Strampel's work computer, his work cell phone, and any of his calendars (electronic or otherwise)," Schuette's letter reads. "The devices will be forensically imaged by our Department or the Michigan State Police and then returned to you."
He also asked for all email and text communications regarding Nassar between 20 MSU officials, including Lou Anna Simon, who resigned as president of the university last week.
Schuette asked for all the information to be turned over by Feb. 9.
"Finally, please be advised that this is the first of what we anticipate could be many requests for information," Schuette wrote. "You are advised that all information that might be relevant to this Department's investigation must be preserved. If relevant information is lost or destroyed, the Department will determine whether criminal or civil action should be taken related to the destruction of relevant evidence."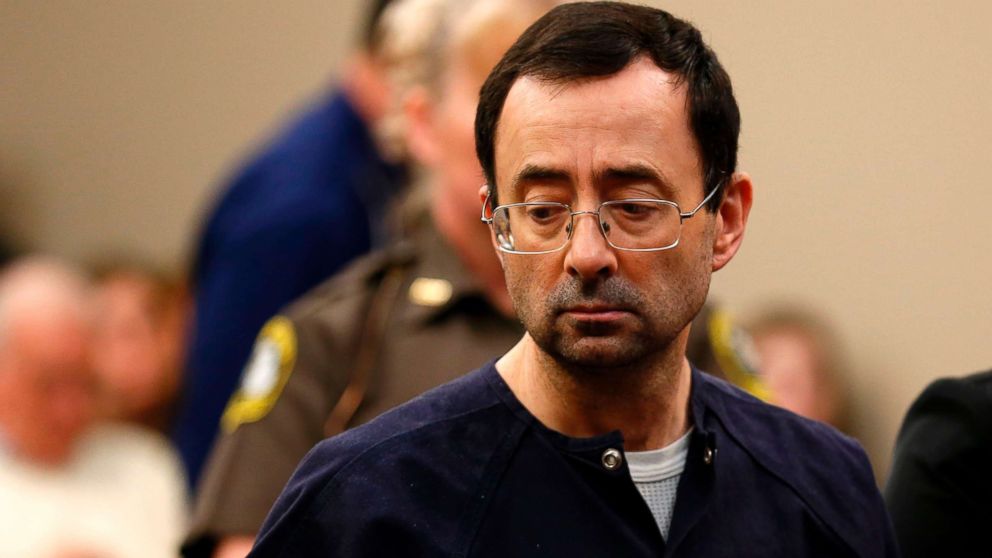 Nassar was sentenced last week after 156 victims addressed the court saying he sexually assaulted them under the guise that he was performing medical treatments. Some of the allegations date back to the 1990s. Nassar's punishment stemmed from multiple counts of criminal sexual misconduct to which he pleaded guilty in Ingham County.
His sentence of 40 to 175 years came on top of a 60-year prison sentence he was given in December after pleading guilty to federal charges of possessing child pornography.
On Wednesday, Nassar is scheduled to appear for another sentencing hearing in Eton County Circuit Court in Charlotte, Michigan, where he has pleaded guilty to additional counts of sexual misconduct with girls 13 to 15 years old. Prosecutors have set aside at least four days for Judge Janice Cunningham to hear victim impact statements from at least 57 women.
Nassar faces a minimum mandatory sentence of 25 years in the Eton County cases, but prosecutors have asked Cunningham to give him a prison term of 40 to 125 years.