The remaining five members of the close-knit family who were killed in last week's tourist boat accident were laid to rest Saturday.
An afternoon funeral service was held at Eastern Star Church in Indianapolis, Indiana, for Ray Coleman, 76; Horace Coleman, 70; Belinda Coleman, 69; Angela Coleman, 45; and Max Coleman, 2. The five coffins were adorned with flowers in front of a stage, where various people delivered remarks from the podium, sang songs and read passages from the Bible to commemorate each of their lives.
A funeral for the four other members of the Coleman family who were also killed -- Glenn, 40, and his three young children, Reece, 9; Evan, 7; and Arya, 1 -- was held at Grace Apostolic Church in Indianapolis on Friday afternoon.
Tia Coleman, who is Glenn's wife and the mother of their kids, was one of only two survivors among 11 family members who were aboard the tourist duck boat that capsized and sank near Branson, Missouri, on July 19. Tia's 13-year-old nephew, Donovan Hall, also survived.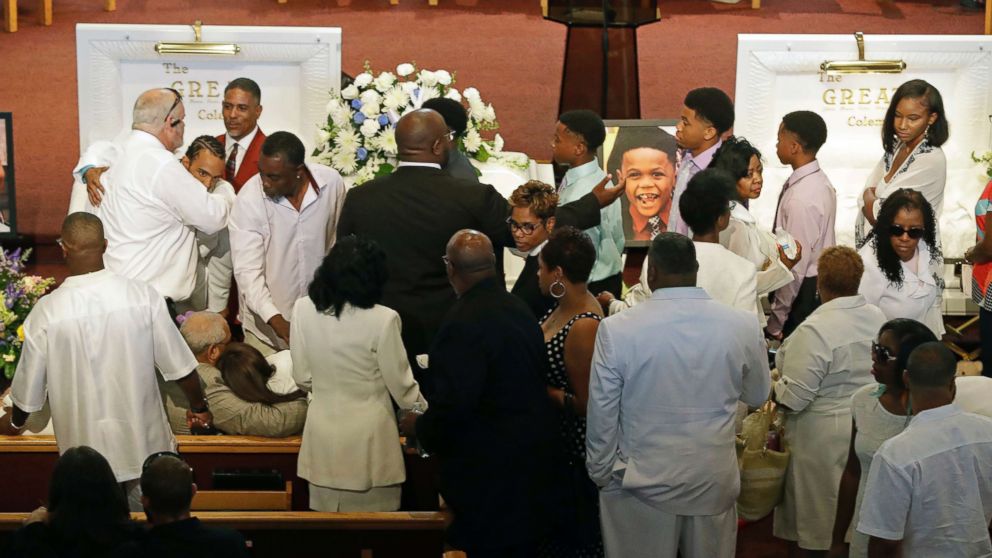 A total of 31 people, including the Colemans and two crew members, embarked on the amphibious vessel that day for what was supposed to be a 70-minute tour of Table Rock Lake. But the fun outing turned into a nightmare when a storm struck, unleashing winds up to 73 miles per hour and waves that crested at 6 feet.
The rough water capsized the boat, causing it to sink. Seventeen people were killed, authorities said.
The National Transportation Safety Board is investigating the cause of the incident.
An initial report from the agency that was released Friday afternoon revealed that the captain of the ill-fated boat had checked the weather reports and discussed safety procedures, including the location of life jackets, prior to the excursion.
"In the vicinity of the boat ramp, the captain began a safety briefing regarding the water portion of the tour," the report states. "The briefing included the location of emergency exits as well as the location of the life jackets. The captain then demonstrated the use of a life jacket and pointed out the location of the life rings."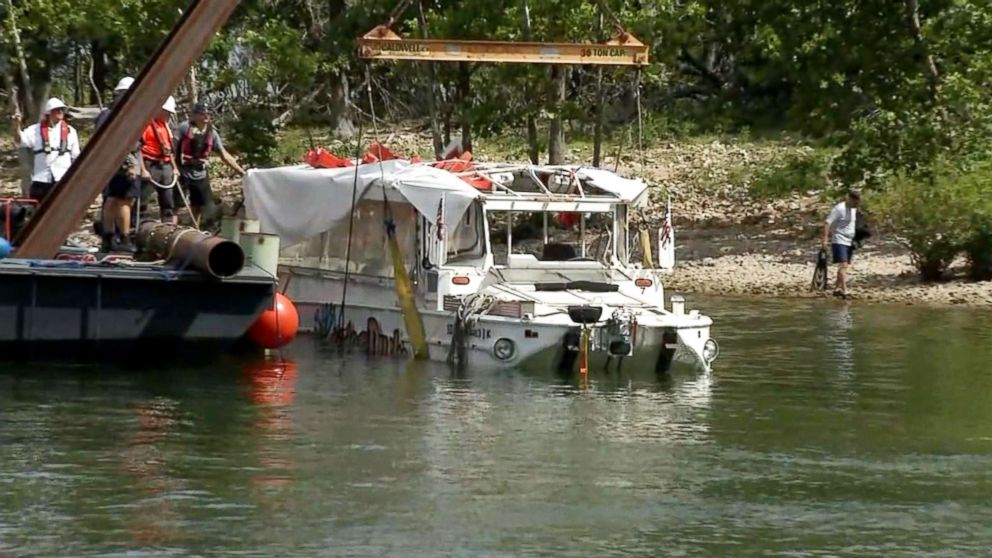 During an emotional press conference last weekend, Tia Coleman recalled how the captain told passengers they wouldn't need the life jackets.
"He said, 'Above you are your life jackets. There are three sizes.' He said, 'I'm gonna show you where they are, but you won't need them. So, no need to worry.' So we didn't grab them," she told reporters.
Tia asked people to pray for her and to remember her nine lost family members "for the beautiful people they were." She described each of them, in between tears: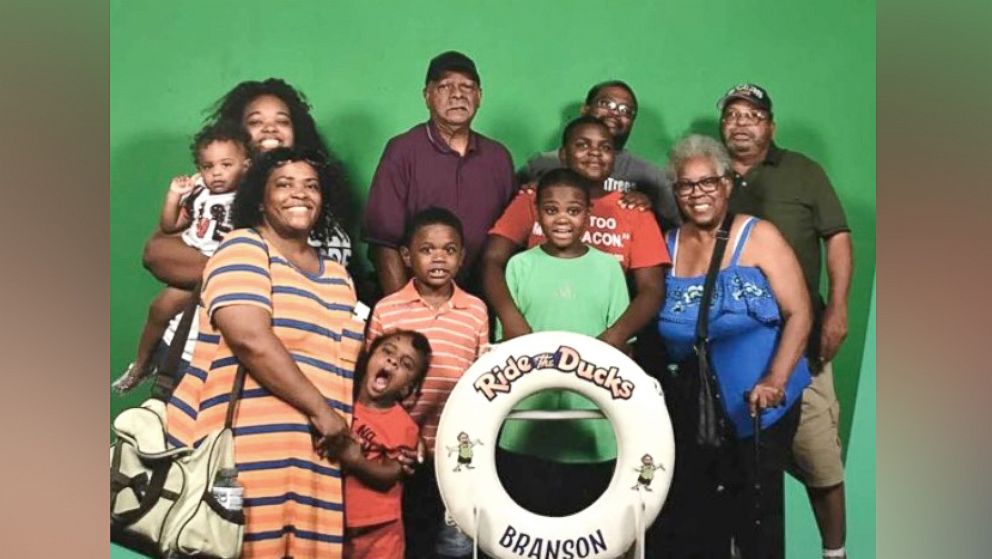 -- "I lost my husband. He was so loving and he didn't look like he was, but he was. He was so loving."
-- "My oldest son, Reece, was on the autism spectrum but he made every day worth living. And he was the happiest, sweetest little boy anybody would ever want to meet."
-- "My son Evan, who was 7, was extremely smart, quick and witty. He loved life and he was a great brother, big brother and little brother."
-- "And then my baby, Arya. She was only 1 and she had a thousand personalities wrapped up in her one. She would blow kisses and she would fight. She was a little fireball and my only girl."
-- "My father-in-law [Horace] had a heart of gold. He would give anything to anybody."
-- "My mother-in-law [Belinda] was like a second mom. She was always there with a supportive word."
-- "My sister-in-law [Angela], who I called sister because she was. She was so loving and she would do anything for her family."
-- "My uncle, Ray Coleman, was the oldest of the Colemans. He liked to laugh and have a good time.
-- "And my nephew, Max, was the sweetest baby ever. He loved big hugs and warm kisses."
ABC News' Joyeeta Biswaws, Bill Hutchinson and Mark Osbourne contributed to this report.