Roseanne Barr's insulting comment about Valerie Jarrett might have been her last Twitter controversy -- at least as a network TV star before her show was canceled this afternoon -- but it was far from her first.
Barr has been outspoken for decades, but her Twitter feed has developed into a marketplace of conspiracy theories and a landing page for far-right ideas.
Barr, an ardent supporter of President Donald Trump, has a political tinge to a number of her tweets and regularly retweets right-wing conspiracies both related to U.S. and global politics.
Here is a rundown of five of the most notable recent flare-ups.
Her comments about Jarrett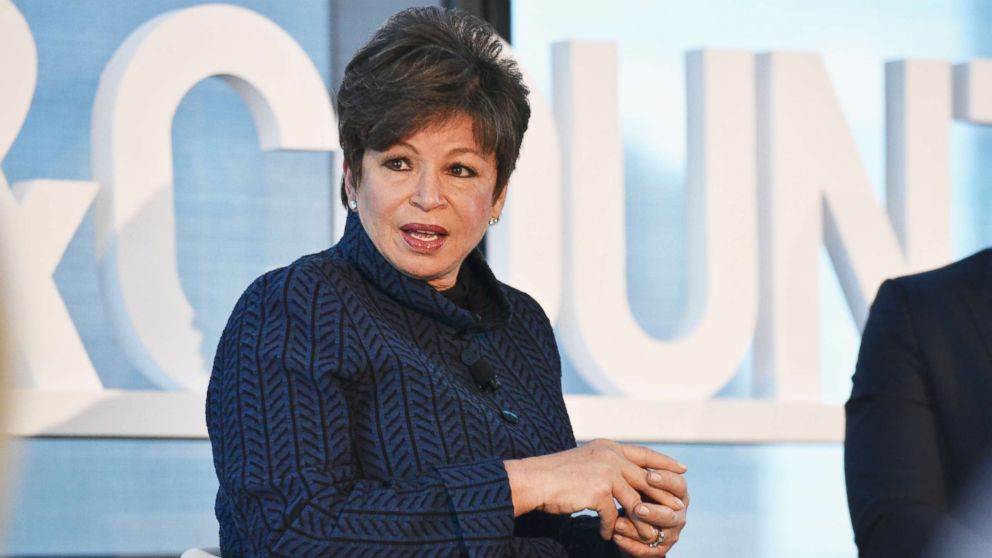 Barr posted this morning that Jarrett, the former senior Obama adviser, was the product of "muslim brotherhood & planet of the apes," amid a Twitter conversation blaming Jarrett for hiding unspecified dramas during the Obama administration.
She deleted the tweet, but went on to defend herself against claims that she was racist by saying that "ISLAM is not a RACE."
She later apologized to Jarrett, saying, "I am truly sorry for making a bad joke about her politics and her looks. I should have known better. Forgive me-my joke was in bad taste."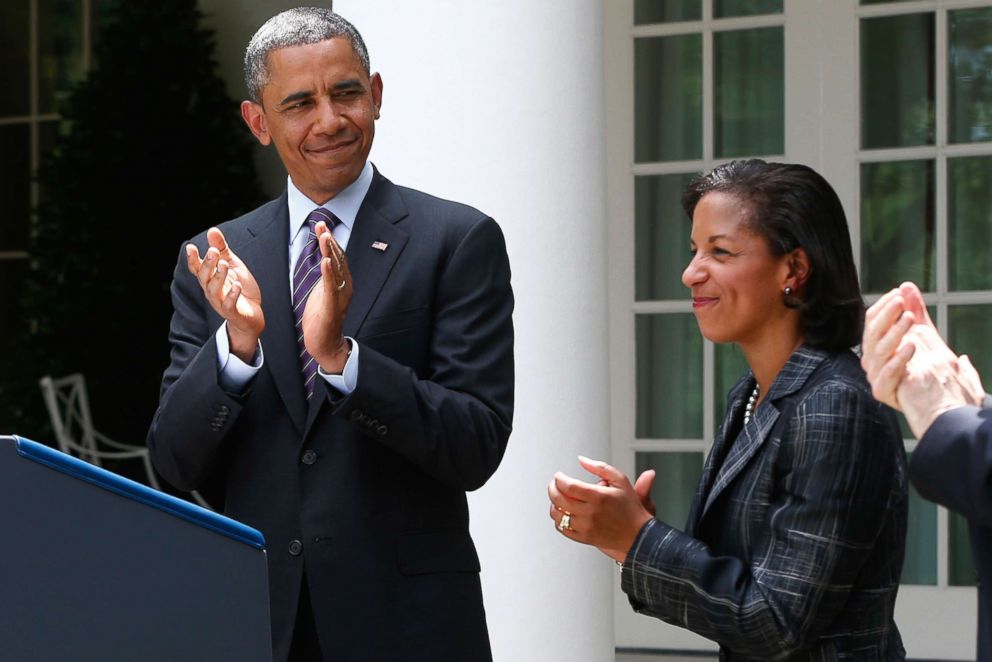 Late Monday night, hours before the controversy about the Jarrett tweet, Barr went after former first daughter Chelsea Clinton.
She first posted a tweet just before midnight ET reading: "Chelsea Soros Clinton," with no further comment or links.
The Soros mention is a reference to George Soros, a Hungarian-American investor and philanthropist who regularly donates to liberal and Democratic causes.
Clinton responded directly to Barr in the morning, writing: "Good morning Roseanne - my given middle name is Victoria. I imagine George Soros's nephews are lovely people. I'm just not married to one. I am grateful for the important work @OpenSociety does in the world. Have a great day!"
Barr responded, apologizing, but not giving up her unfounded claims about Soros.
"Sorry to have tweeted incorrect info about you!I Please forgive me! By the way, George Soros is a nazi who turned in his fellow Jews 2 be murdered in German concentration camps & stole their wealth-were you aware of that? But, we all make mistakes, right Chelsea?" Barr wrote.
"I'm sorry-Chelsea Clinton IS NOT married to a nephew of George Soros-i apologize for the mistake! ! #Sorry," Barr wrote.
Barr followed that apology up with another tweet on the topic, writing: "CORRECTION: CHELSEA CLINTON IS NOT MARRIED TO A SOROS NEPHEW. HER HUSBAND IS THE SON OF A CORRUPT SENATOR, SO SORRY!" which included a link to a Snopes article about Ed Mezvinsky, Clinton's father-in-law who is a former congressman and who served five years in prison for various fraud charges.
Her regular references to QAnon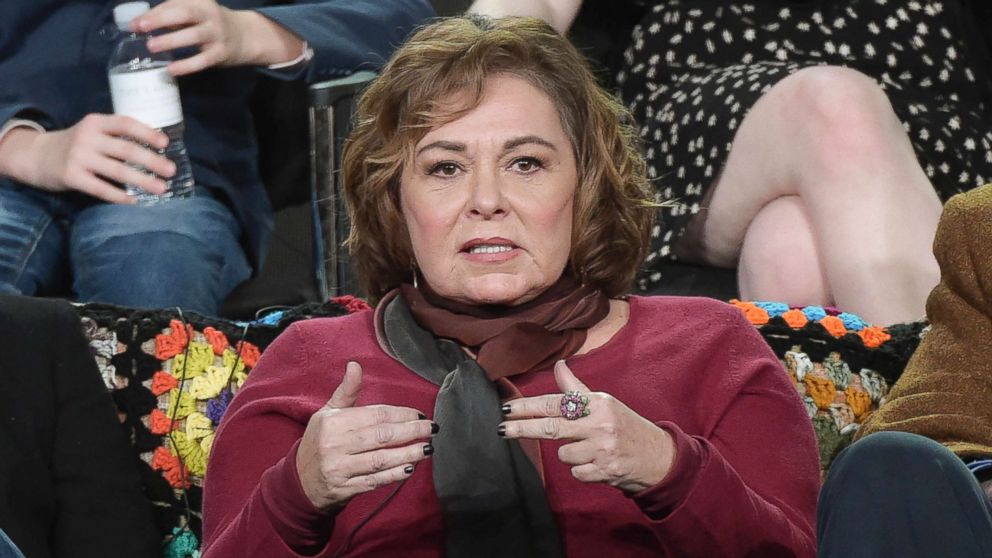 One conspiracy that long lived in the dark underbelly of the internet and in parts of 4chan was that of QAnon, a person who claims to be highly positioned within the government and who has purportedly said that they have proof of Trump's opponents and some notable Democrats having ties to sex trafficking.
In late 2017, she urged QAnon -- who some refer to simply as "q" -- to reach out to her directly shortly before her Twitter account went offline, sparking a series of conspiracy theories itself among her fans. Her comments about QAnon have carried through her return to network television, however, and as recently as Monday, she asked her followers if WikiLeaks founder Julian Assange is QAnon.
Her comment disparaging Parkland survivor David Hogg
In a now-deleted tweet, Barr responded to a tweet in late March from another Twitter user who was commenting on the raised-hand gesture that Hogg made during the March for Our Lives.
Barr responded to the user, including a direct tag to Hogg, by saying "NAZI SALUTE."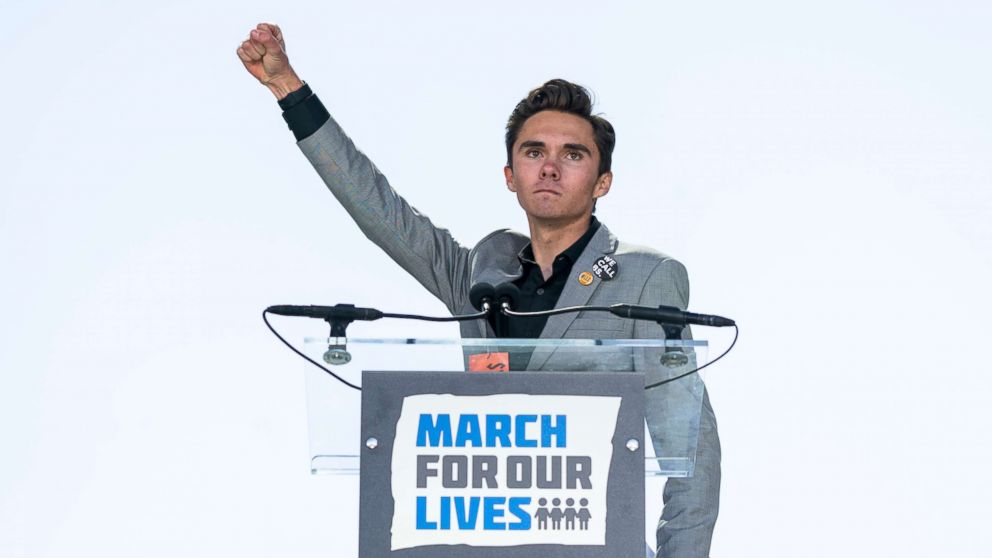 She was not the first among a number of far-right individuals online to suggest that Hogg was making that gesture, even though his hand was clasped in a fist when he raised it at the end of his speech in D.C. following the national march that he and other student activists arranged following the deadly shooting at their Florida high school.
Barr deleted her tweet shortly after it gained attention online. She later claimed that the photo that she commented on had been doctored to show Hogg's hand open in a salute, though others online dispute that claim.
Her claims about Trump freeing sex slaves
Some tweets that Barr posted, including one specifically praising Trump, do not cite any source nor do they have any backing in truth.
On March 31, just days after the Hogg scandal, she credited Trump with saving child sex slaves, which many online linked to QAnon-related theories.
"President Trump has freed so many children held in bondage to pimps all over this world. Hundreds each month. He has broken up trafficking rings in high places everywhere. notice that. I disagree on some things, but give him benefit of doubt-4 now," she wrote on March 31, before deleting it.
ABC News and ABC Entertainment are owned by Disney.