An outbreak of salmonella connected to raw chicken products and resistant to some antibiotics has infected 92 people in 29 states, according to the Centers for Disease Control and Prevention.
The CDC said on Wednesday that 21 people had been hospitalized but no deaths had yet been reported.
An investigation into the outbreak indicated that raw chicken products from "a variety of sources" had been contaminated with salmonella, according to the CDC.
The CDC identified the particular strain as salmonella infantis but said it had not yet linked the raw chicken products or live chickens to one lone supplier.
The salmonella infantis was present in live chickens and in many types of raw chicken products, the CDC said.
People who got sick reported eating different brands of chicken products purchased from many different locations, leading the CDC to say that the outbreak "might be widespread in the chicken industry" in a statement.
The agency said the outbreak strain had been identified in samples "taken from raw chicken pet food, raw chicken products, and live chickens."
New York, Massachusetts, New Jersey and Pennsylvania have had the most reported cases of salmonella, according to a chart released by the CDC.
The agency said antibiotic-resistance testing on the salmonella bacteria isolated from ill people showed the outbreak strain was resistant to multiple antibiotics.
The CDC said it was working with the U.S. Department of Agriculture and representatives from the chicken industry to discuss steps that they might take to reduce Salmonella contamination.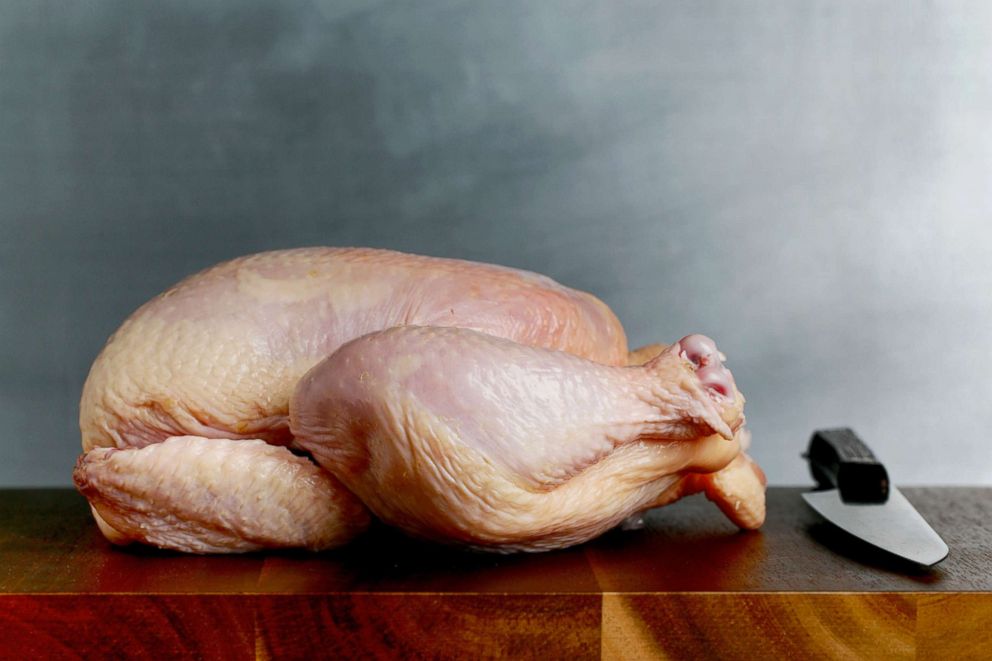 In the last several months, several outbreaks of salmonella linked to turkey, beef and eggs have been reported across the U.S.
Earlier this month, at least 57 people in at least 16 states reported salmonella infections after consuming some of more than 6.5 million pounds of contaminated beef produced by an Arizona company.
In September, the CDC said that a multistate outbreak linked to eggs from an Alabama farm was even larger than expected, with 135 people infected across 36 states.
In July, a salmonella outbreak that infected 90 people across 26 states was connected to raw turkey products.
According to the CDC, there are four quick steps that can help keep people safe from food poisoning at home when it comes to preparing food: "clean, separate, cook and chill."
ABC News' Dr. Tambetta Ojong contributed to the reporting of this story.