She arrived from halfway around the globe but 17-year-old Sabika Sheikh was determined to bring her native Pakistan closer to America, the Texas family who took in the foreign exchange student told mourners at her funeral on Sunday.
Politicians, religious leaders, and friends packed the Masjid al-Sabireen mosque in the Houston suburb of Stafford to celebrate the girl who was one of eight students and two teachers killed, allegedly by a 17-year-old classmate on Friday at their high school in Santa Fe, Texas.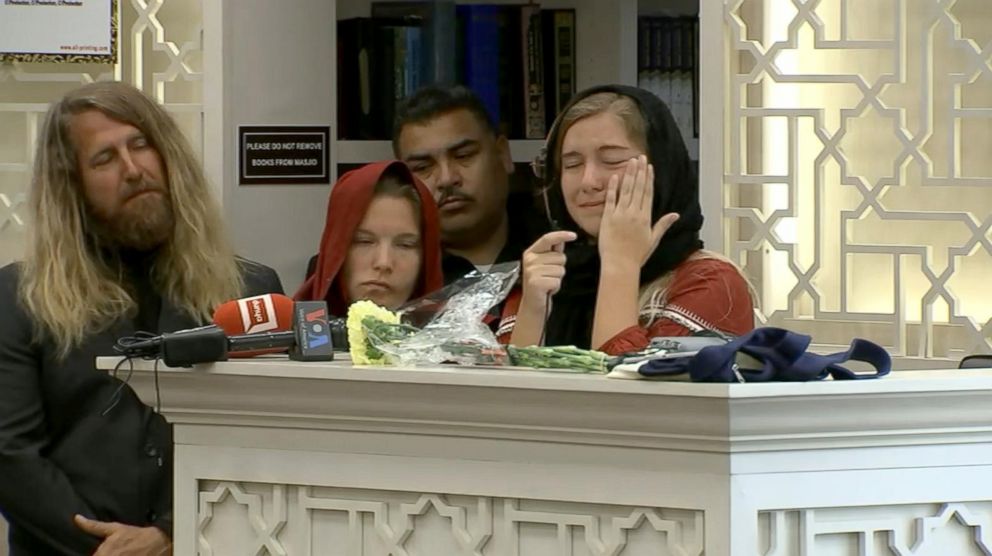 "She was the most beautiful, loving person I've ever met," said Jaelyn Cogburn, whose family took in Sabika six months ago as part of the Youth Exchange and Study program sponsored by the U.S. State Department.
Jaelyn told the mourners that she had been homeschooled up until this year and when she enrolled at Santa Fe High School, Sabika, who had yet to move into the Cogburn home, was the first friend she made.
"It was hard when I started school because I didn't know anybody, but then I met Sabika and she didn't know anyone, either," said Jaelyn. "And we both became very close."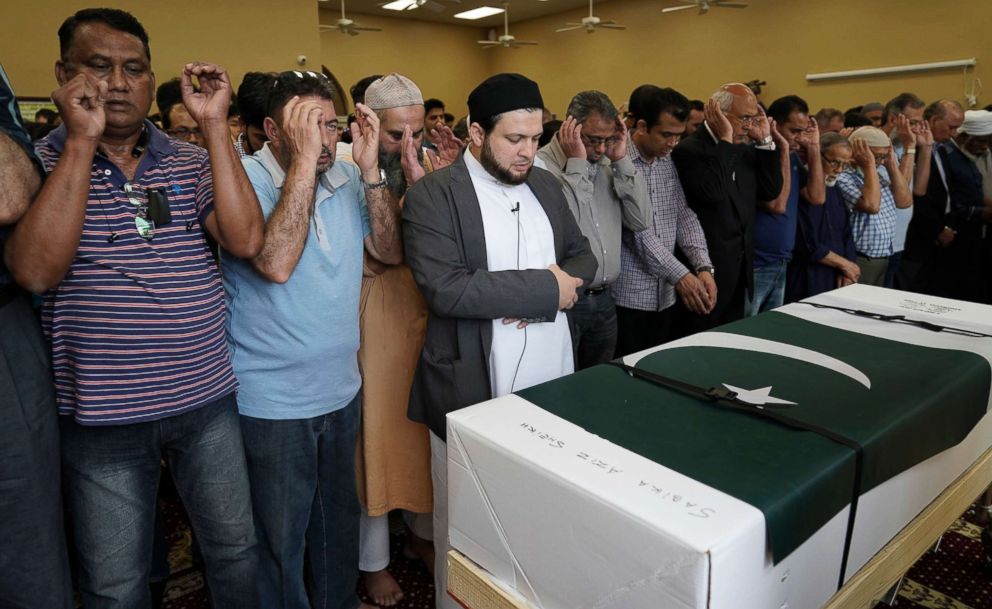 She said Sabika was scheduled to return home in about three weeks and she was already feeling sad about her leaving.
"The other night we were going to our friend's house in a car and I was thinking about how she was about to go back to Pakistan and I was crying. No one saw me because I was in the dark. I was crying because I didn't want her to leave and she leaned over and she just said, 'I love you and I miss you,'" Jaelyn said.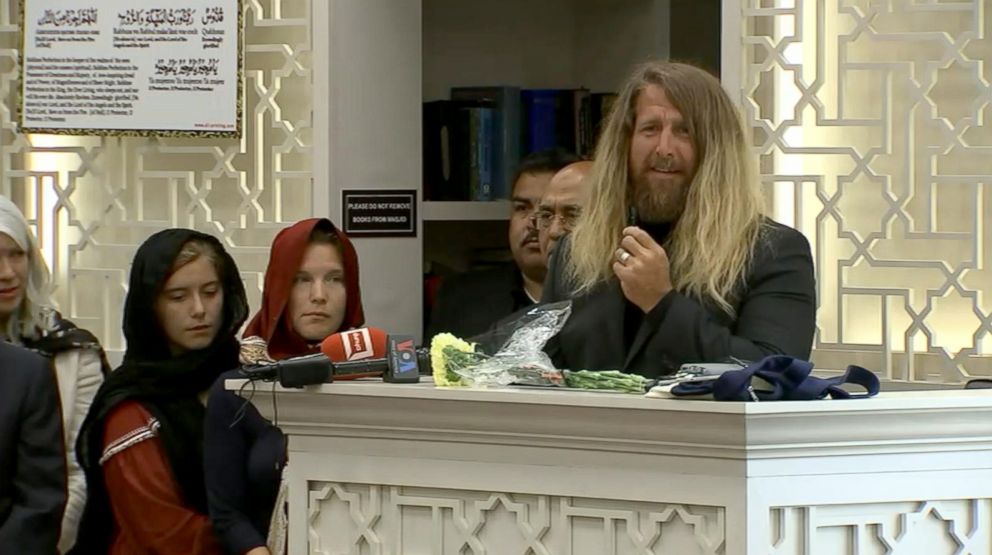 "She was so loyal to her faith, her country and she only had good things to say about everybody. She loved her family. She couldn't wait to see them, and she loved us," Jaelyn added.
Jaelyn's mother, Joleen Cogburn, recalled a conversation she had with Sabika when she first came to live in her home about what she wanted to accomplish as a foreign exchange student.
"I asked her how she got involved with wanting to become a foreign exchange student and why, and she said, 'Because I want to learn the American culture and I want America to learn the Pakistan culture and I want us to come together and unite,'" Cogburn said.
She said she told Sabika how brave she was for being so young and leaving her family to come to America.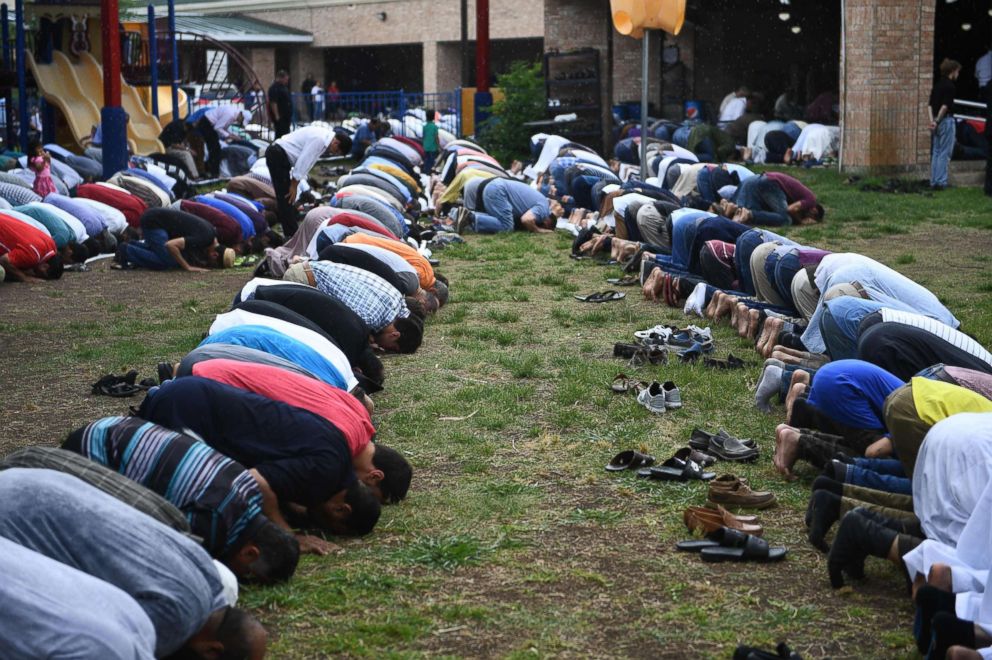 "I always told her, 'Sabika, you have a warrior's heart,'" she said. "She wanted to be a businesswoman and she said she wanted to impact the world, and I think she's done that."
Her husband, Jason Cogburn, said that in the short time Sabika lived with them, she became as close as one of his daughters.
"We had no idea what God was going to send us, but he sent us one of the most precious gifts I've ever had in life," Jason Cogburn said.
Despite coming from different cultures and religions, Sabika fit perfectly into his family, he said.
"We loved her and she loved us and we did things together," he said. "She wanted to be part of what we did and we wanted to be part of what she did."
He said Sabika even started working in his family's seafood business.
"When we went to work, she went to work," Jason Cogburn said. "When she started Ramadan and started fasting, my family did that with her because we did things together."
Sabika's funeral was the first of more to come.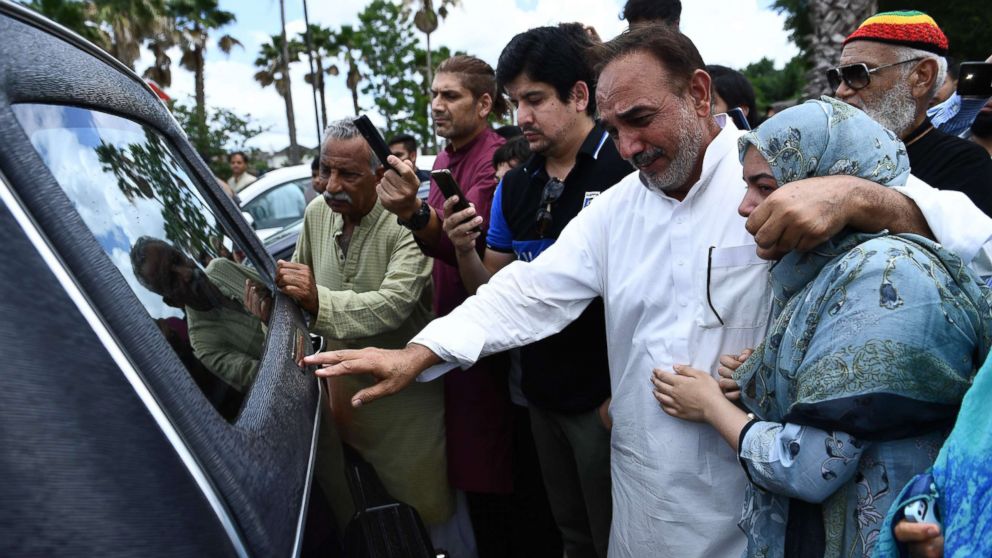 Also killed in the attack were students Shana Fisher, 16; Angelique Ramirez, 15; Christopher Jake Stone, 17; Jared Black, 17; Christian Riley Garcia, 15; Aaron Kyle McLeod; and Kimberly Vaughan. Two teachers, Glenda Perkins and Cynthia Tisdale, 64, were also killed.
All their names were read at Sabika's funeral.
"We are still in a state of denial. We can't believe it. It's like a nightmare," Sabika's father, Abdul Aziz Sheikh, told The Associated Press at his home in Karachi, Pakistan.
He said he hopes his daughter's death doesn't stop other students from following in her footsteps.
"One should not lose his heart by such kind of incidents," he added. "One should not stop going for education to the U.S. or U.K., or China, or anywhere. One must go for education undeterred. But controlling such incidents is the responsibility of the respective governments."