Rep. George Santos appears to address drag queen claims after denial
The embattled congressman is accused of repeatedly lying about his background.
Embattled Rep. George Santos, who has aligned himself with far-right Republicans who have pushed anti-LGBTQ policies, has denied reports that he performed as a drag queen years ago in Brazil.
"The most recent obsession from the media claiming that I am a drag Queen or 'performed' as a drag Queen is categorically false," Santos, who's facing calls to resign over a string of lies and exaggerations about his background, wrote on Twitter Thursday. "The media continues to make outrageous claims about my life while I am working to deliver results."
On Saturday, ABC News' New York City station WABC and other outlets questioned Santos as he walked through LaGuardia Airport. The congressman avoided most questions but did briefly comment on the reports he performed as a drag queen in Brazil.
"I was young and I had fun at a festival -- sue me for having a life," he said.
The freshman representative, who was sworn in to Congress this month, has admitted to "embellishing" some details regarding his background, but has refused to step down despite calls from some members of his own party.
A popular Brazilian drag queen named Eula Rochard, who initially posted the claims on social media, told ABC News in an interview that Rochard knew Santos over ten years ago when Rochard says Santos used the drag queen name Kitara Ravache.
At the time, Rochard knew Santos -- who at times in the past has reportedly gone by his middle names, Anthony Devolder -- as "Anthony," Rochard told ABC News. Rochard said the two met in 2005 when the now-embattled congressman was a teenager.
Rochard, who lives in Brazil, shared an image with ABC News that Rochard said is a photo of Rochard with Santos dressed in drag as Kitara Ravache, from a Brazilian newspaper, Grito Gay.
"He was a huge liar already. Oh yes, he was such a liar," Rochard recalled.
Rochard did not recall Santos ever having political ambitions when Rochard knew him.
According to Rochard, Santos registered to be a part of a 2008 "Miss Gay Rio de Janeiro" drag queen competition, but "he did not win Miss Drag Queen contest."
Santos, who has been widely criticized for fabricating much of his resume, ran in New York as an openly gay Republican.
Since joining Congress, Santos has aligned himself with the far-right wing of the Republican Party, which has targeted the drag queen community and pushed policies that LGBTQ activists have condemned.
He voiced support as recently as last April for Florida Republicans' Parental Rights in Education bill, HB 1557, which was dubbed the "Don't Say Gay" bill by LGBTQ activists.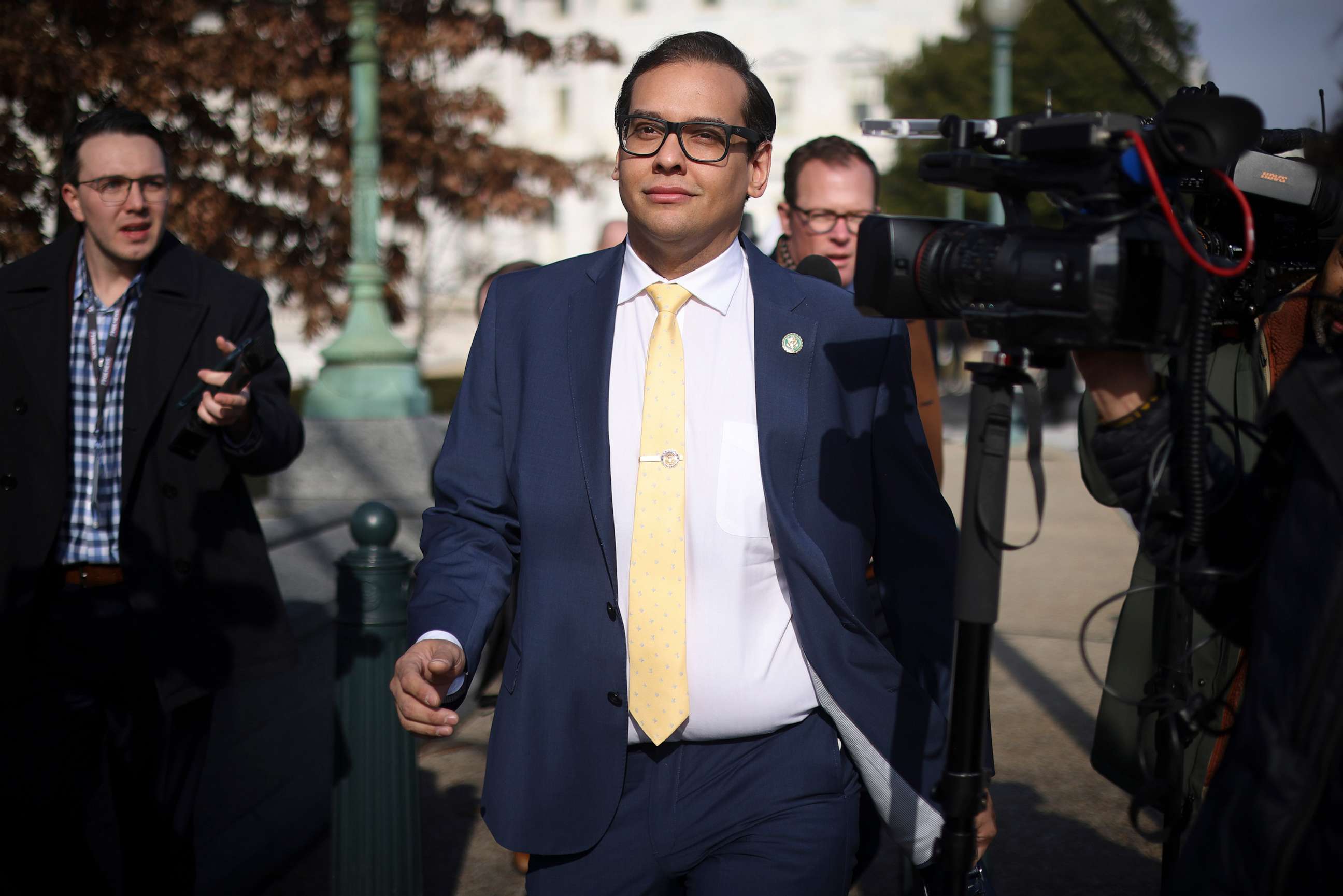 The bill, which Florida Gov. Ron DeSantis signed into law last March, bans classroom instruction on sexual orientation or gender identity in kindergarten through third grade, and stipulates that any instruction on those topics cannot occur "in a manner that is not age-appropriate or developmentally appropriate for students in accordance with state standards," according to the legislation.
"The Left is hellbent on creating a false narrative because they want to groom our kids ... As a gay man, I UNAPOLOGETICALLY support this law!" Santos wrote on his Facebook page.
Editor's Note: This copy has been updated to reflect recent comments made by Rep. George Santos.