Search called off for baby washed away in Pennsylvania flash flood
The child, Conrad Sheils, went missing in the flood waters on July 15.
A search for a 9-month-old boy who was washed away in a Pennsylvania flash flood 12 days ago with his mother and 2-year-old sister has been suspended after authorities said Wednesday they "exhausted" all attempts to locate the child's remains.
The Upper Makefield Police Department said the search for the baby, Conrad Sheils, has ended after a massive effort to find him -- involving hundreds of search-and-rescue workers -- was unsuccessful.
"With broken hearts, we regretfully announce that the active search for Conrad has concluded," the police department said in a statement Wednesday afternoon after notifying Conrad's family.
Conrad was swept away in a deluge that hit Bucks County on July 15. His mother, 32-year-old Katie Seley, and his sister, 2-year-old Matilda "Mattie" Sheils, were also washed away in the flood waters and drowned, officials said.
Matilda's body was recovered from the Delaware River on Friday about 30 miles from where she was swept away in the flood waters, officials said. Seley's remains were found a day after the tragedy unfolded, according to police.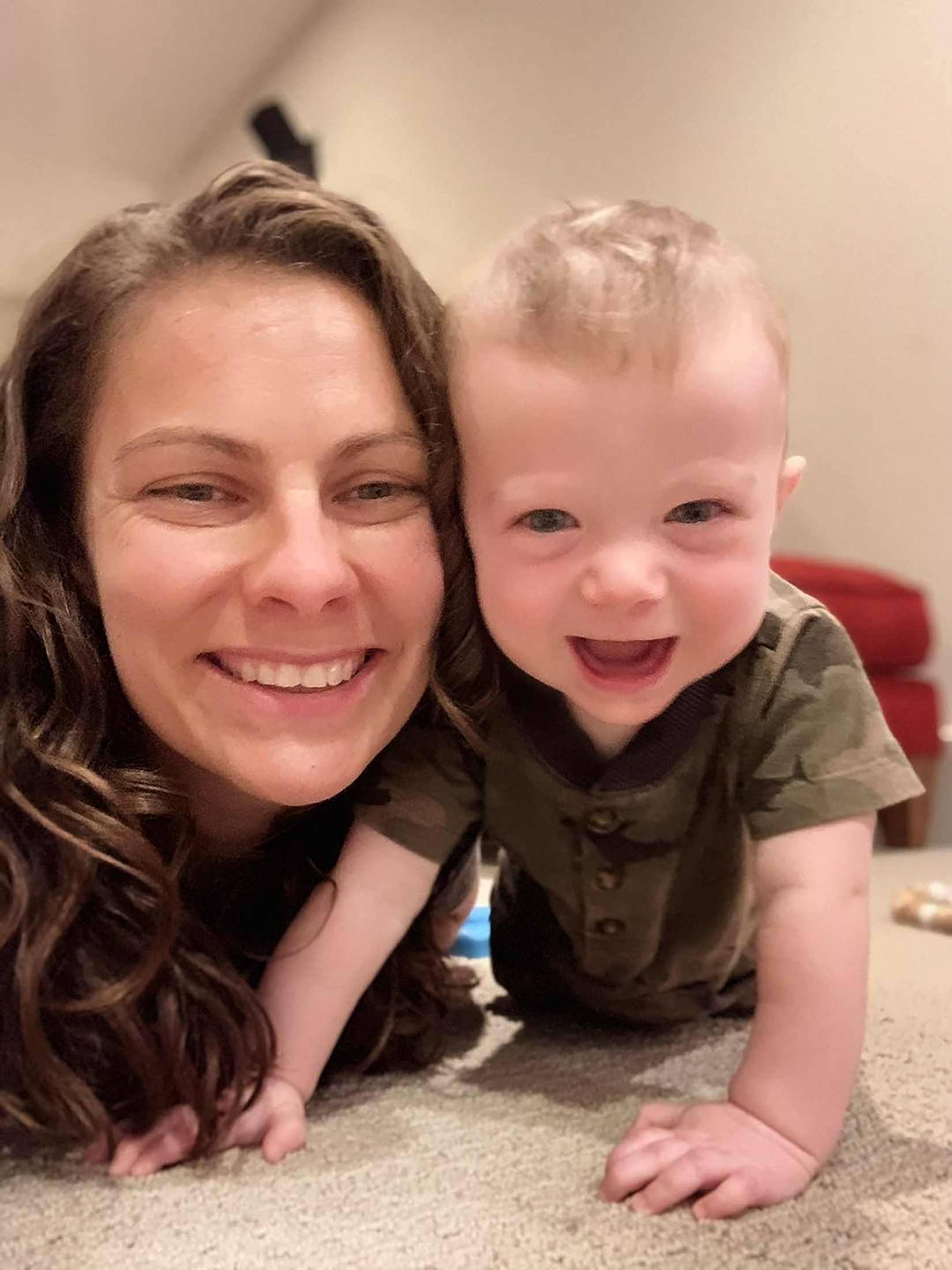 The children and their mother went missing when they and their family were caught in the flash flood while driving on Route 532 to a barbecue near Upper Makefield Township, authorities said. More than 7 inches of rain fell within 45 minutes, causing a creek to spill its banks and generating a "wall of water" that took drivers on Route 532, also known as Washington Crossing Road, by surprise, officials said.
Seley died after she grabbed Mattie and Conrad and tried to escape their vehicle, but ended up being swept away in the violent weather event, officials said.
The children's father, Jim Sheils, and grandmother grabbed the couple's 4-year-old son, and escaped the car, officials said. They were all found alive.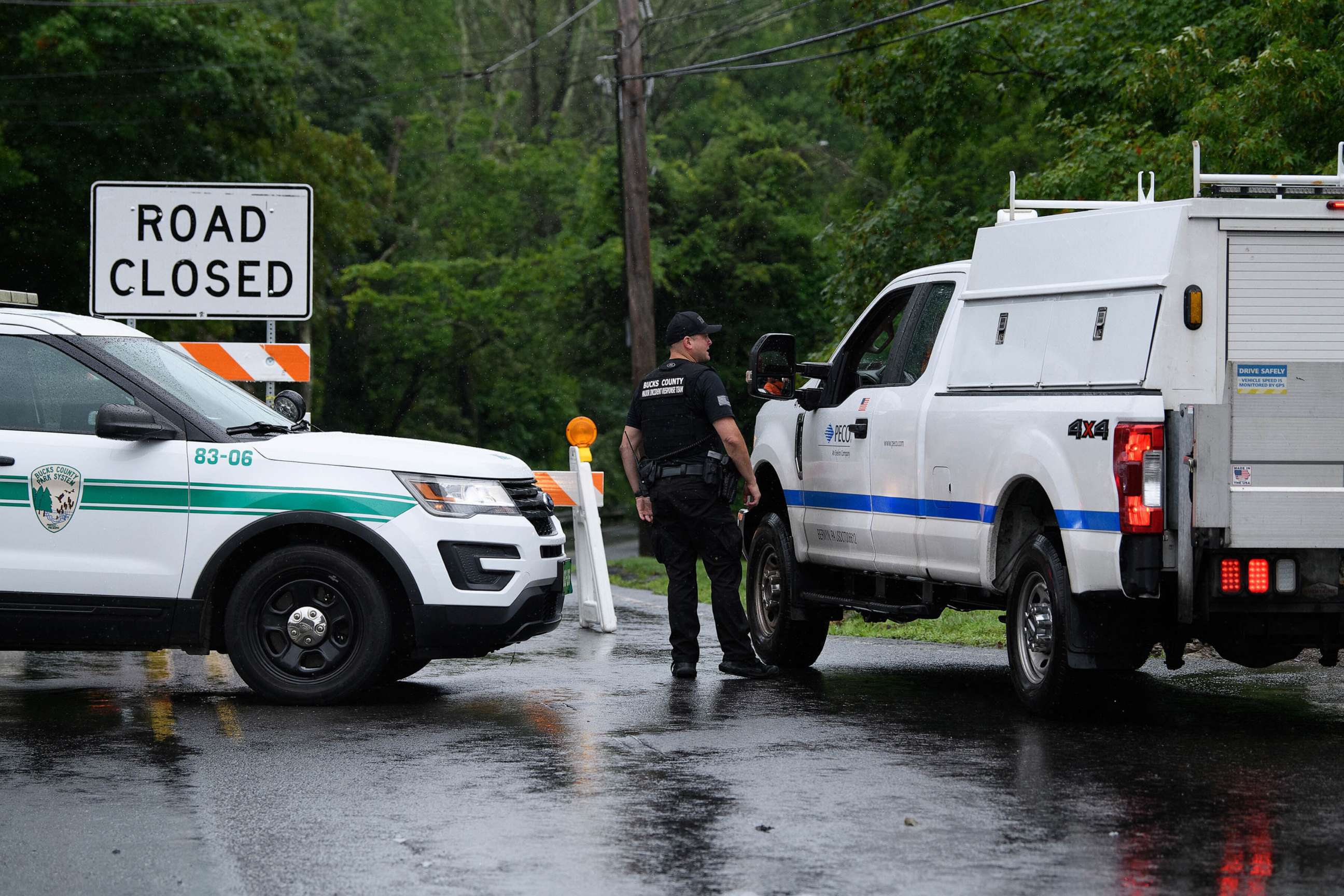 The family is from Charlestown, South Carolina, and were visiting relatives in Bucks County when they were caught in the deadly storm, police said.
Eleven vehicles were washed away in the deluge, one found 1.5 miles from where it was swept into the creek that feeds into the Delaware River, officials said.
Four other people were killed in the Bucks County flooding. They were identified by the Bucks County Coroner's Office as Enzo Depiero, 78, and Linda Depiero, 74, both of Newtown Township, Pennsylvania; Susan Barnhardt, 53, of Titusville, New Jersey; and Yuko Love, 64, of Newtown Township.
The coroner's office said all of the victims died from drowning.
News that the search for Conrad has been suspended came just days after community residents and relatives of those killed held a candlelight vigil Sunday night at the 9/11 Memorial Garden of Reflection in Yardley, Pennsylvania. Dahlia Galindez, the grandmother of Mattie and Conrad and Seley's mother, spoke at the vigil.
"I'm a lifelong learner and I never thought I would have to learn how to live through a tragedy like this," Galindez said.
Once she got out of the car, Galindez said, "One minute it was inches deep, a minute later it was overhead"
"As I got into the water, I was pulled under. I was eventually able to hold onto a tree and I think that was my only injuries, miraculously enough," Galindez said. "I have a few bruises and a few scraps. I guess I get to stay here for a while. I kind of wanted to be with Katie and the children."
Mattie and Conrad's uncle, Paul Sheils, also spoke at the vigil, praising the firefighters and rescue crews who searched for Seley and her children.
"This was not just another day at the office for these brave men and women. Many of the rescuers we visited had tears in their eyes," Paul Sheils said. "They were all treating the search as if they were looking for their own children and it showed."