'Horrific': 3 dead, 5 hurt in Michigan State University shooting
Victims were transported to a hospital, some with life-threatening injuries.
Three people are dead and five others are injured after a shooting at multiple locations on Michigan State University's East Lansing campus Monday night, police said, and a suspect has died from a self-inflicted gunshot wound.
The injured victims have been transported to a hospital, MSU Police and Public Safety said during a press briefing. All five remain in critical condition, Chris Rozman, interim deputy chief, said during a press briefing.
Sparrow Hospital Communications Director John Foren confirmed to ABC News that the hospital received five patients from the shooting. Foren did not have an update on their conditions but said they're not expecting any more patients.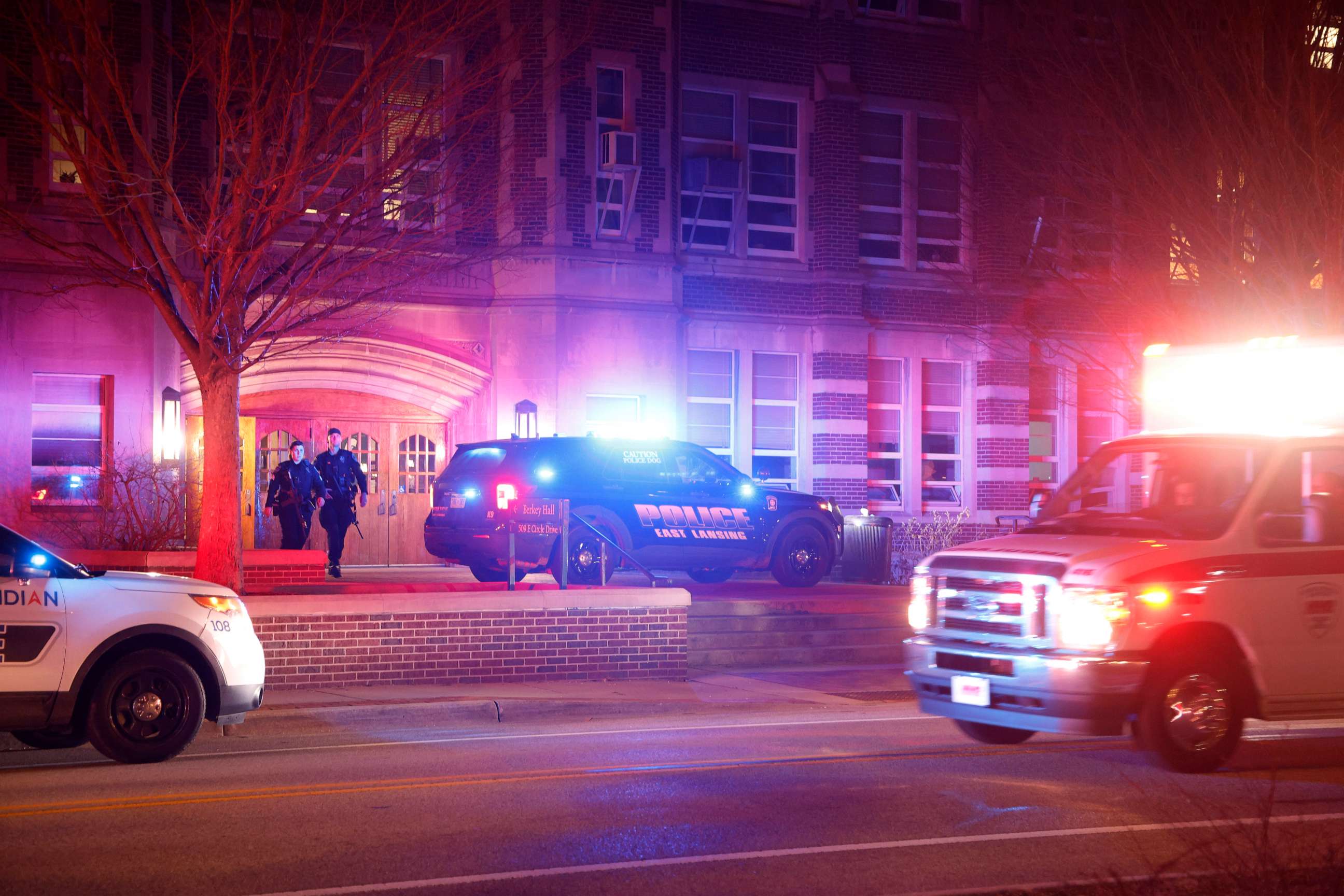 There is no longer a threat on campus and the shelter-in-place order has been lifted, Rozman said. He identified the suspect as a 43-year-old man who was not affiliated with the university.
"He is not a student, faculty, staff," Rozman said. "And we have no idea why he came to campus to do this tonight."
Police initially received 911 calls of shots fired at 8:18 p.m. in Berkey Hall and located "several" victims there when responding, Rozman said. Police then received a report of another shooting and responded to the MSU Union building, where they found other victims, according to Rozman.
Two of the fatalities were at Berkey Hall and one was at the MSU Union building, Rozman said.
Police are still working to determine the suspect's identity and possible motive, the interim deputy chief said.
"This is still a fluid situation," Rozman said. "There are several different crime scenes that we're processing with our state and federal partners, and still a lot of work that needs to be done."
Police initially said there were "multiple reported injuries" at IM East, a fitness center on campus.
Police had said that "Brody Hall, Snyder/Phillips Hall, Mason Hall, Abbot Hall, Landon Hall, the MSU Union and Berkey Hall" have been cleared.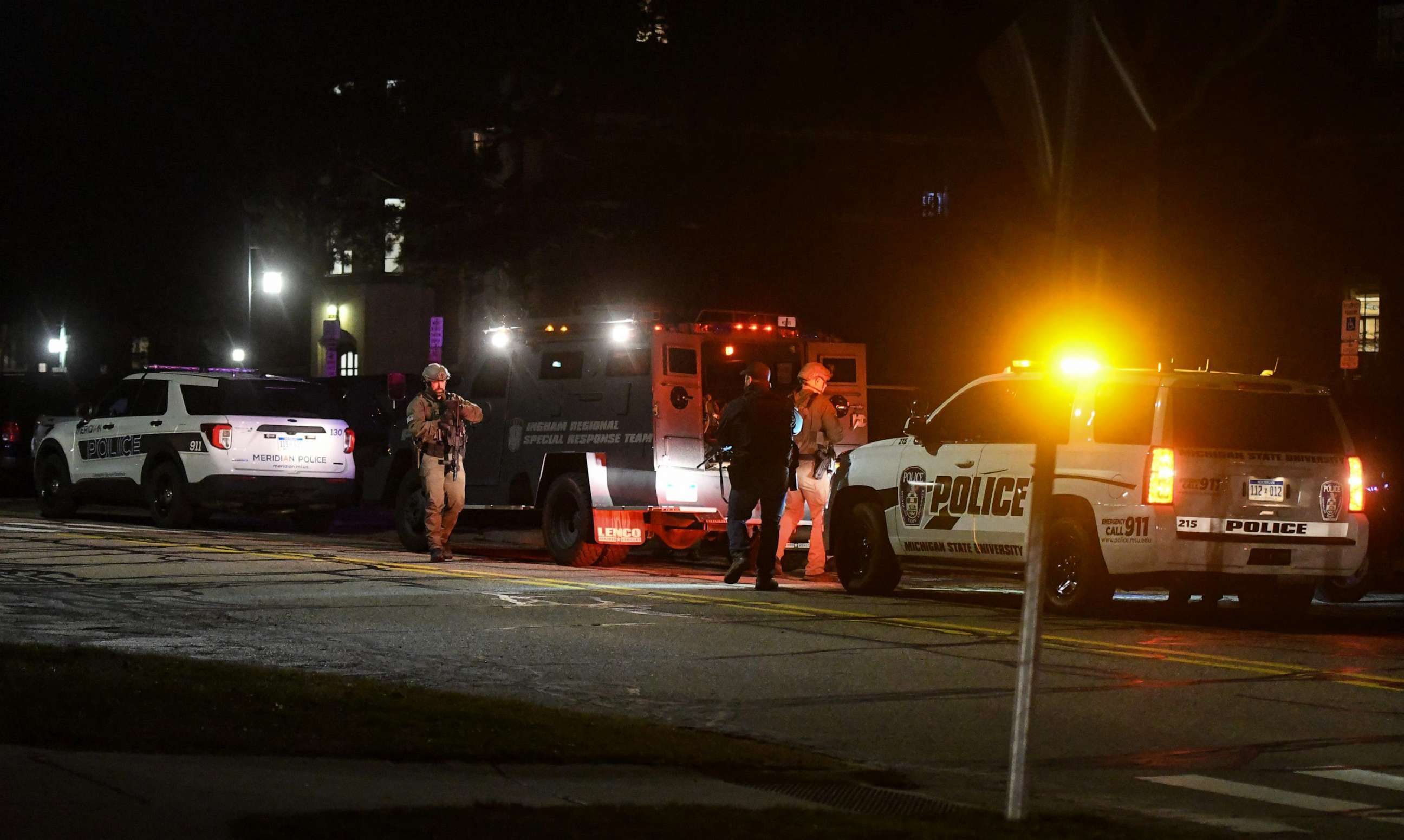 Rozman said police had received "multiple" calls from other buildings around the campus as the shooting unfolded. Officers responded, but didn't find signs of incidents at those locations.
He said his department had begun collecting and analyzing security video from buildings around campus.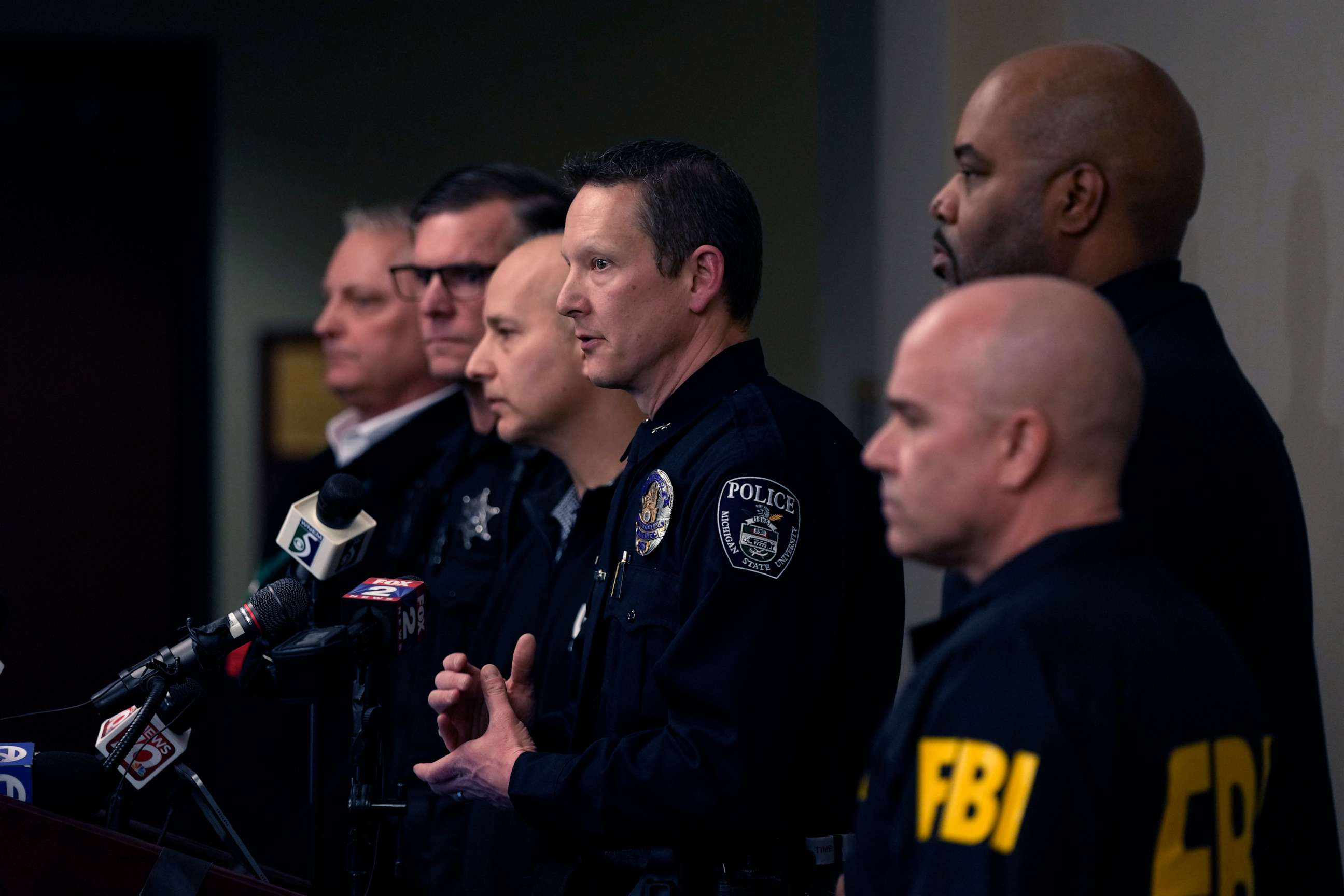 "There are surveillance cameras that are going to be useful and helpful in this investigation, that will aid our investigators in putting the pieces together and trying to understand a little more about what happened," he said.
Authorities told students not to come to campus Tuesday, and that campus activities, including classes and athletics, are canceled for 48 hours.
The City of East Lansing had also tweeted that community members should shelter in place.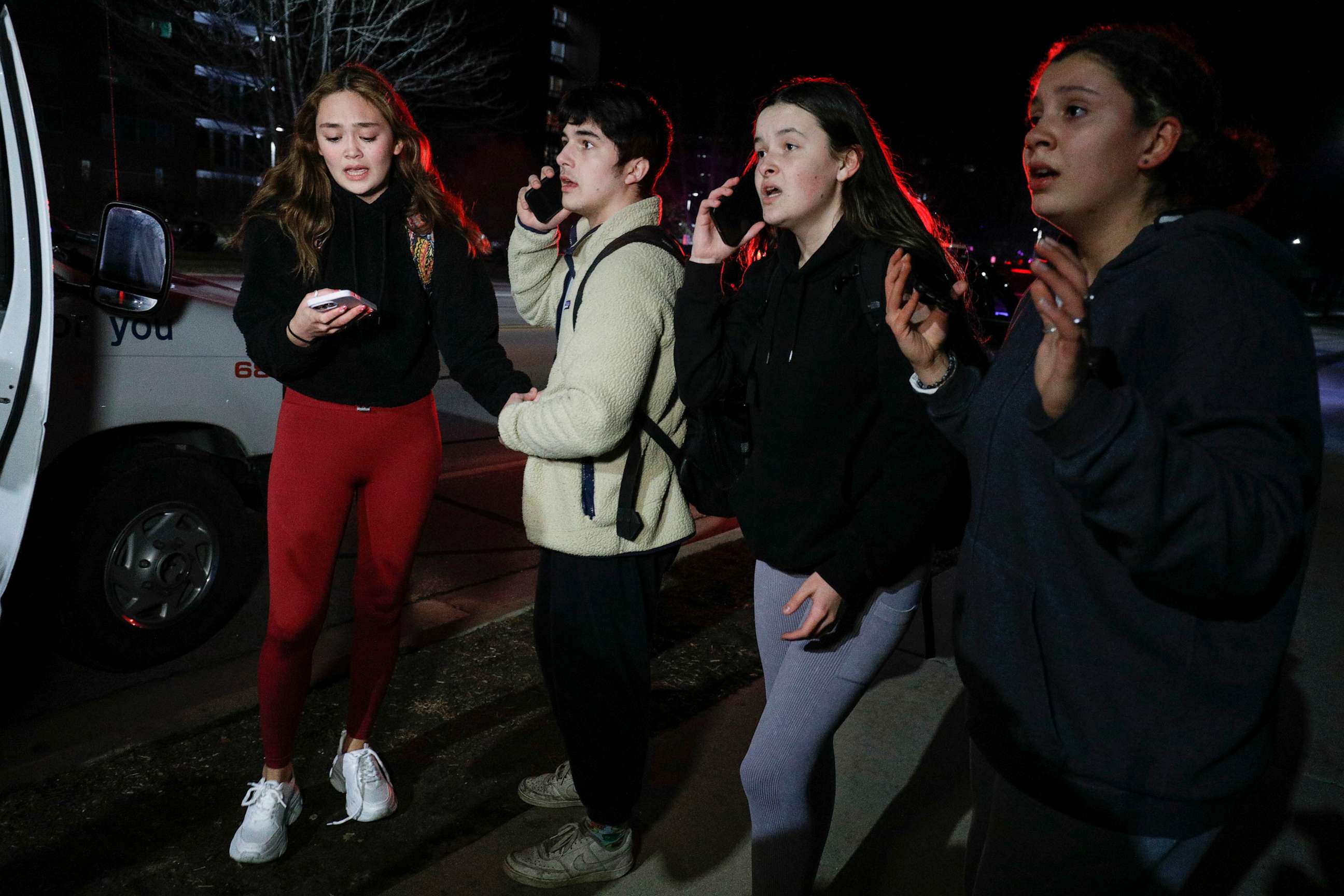 Michigan Gov. Gretchen Whitmer said she has been briefed on the shooting, tweeting: "The Michigan State Police along with @msupolice, local law enforcement and first responders are on the ground. Let's wrap our arms around the Spartan community tonight. We will keep everyone updated as we learn more."
The Bureau of Alcohol, Tobacco, Firearms and Explosives' Detroit division and FBI are on the scene.
This is the 67th mass shooting of 2023, the Gun Violence Archive said.
"Tonight has been horrific," Lansing Mayor Andy Schor said early Tuesday. He said he had heard from concerned community members throughout the region. "We know that now we have to come together to heal."
This is a developing story. Please check back for updates.