New Jersey Attorney General Gurbir Grewal is speaking out after being referred to as "turban man" by two conservative talk radio hosts.
Grewal, the country's first Sikh American attorney general, took to Twitter in response to the comments, which were made during Wednesday's episode of "The Dennis & Judy Show" on New Jersey 101.5 radio. Grewal wears a turban as part of his religious beliefs.
"My name, for the record, is Gurbir Grewal. I'm the 61st Attorney General of NJ. I'm a Sikh American. I have 3 daughters. And yesterday, I told them to turn off the radio," Grewal wrote on Twitter.
Hosts Dennis Malloy and Judi Franco brought up Grewal's turban in a conversation about his recent order to suspend marijuana prosecutions. Malloy said he could not remember Grewal's name, telling Franco, "I'm just going to say the guy with the turban."
"Listen, if that offends you, then don't wear the turban, man, and I'll remember your name," Malloy said at one point.
Both then referred to Grewal as the "turban man" throughout the show.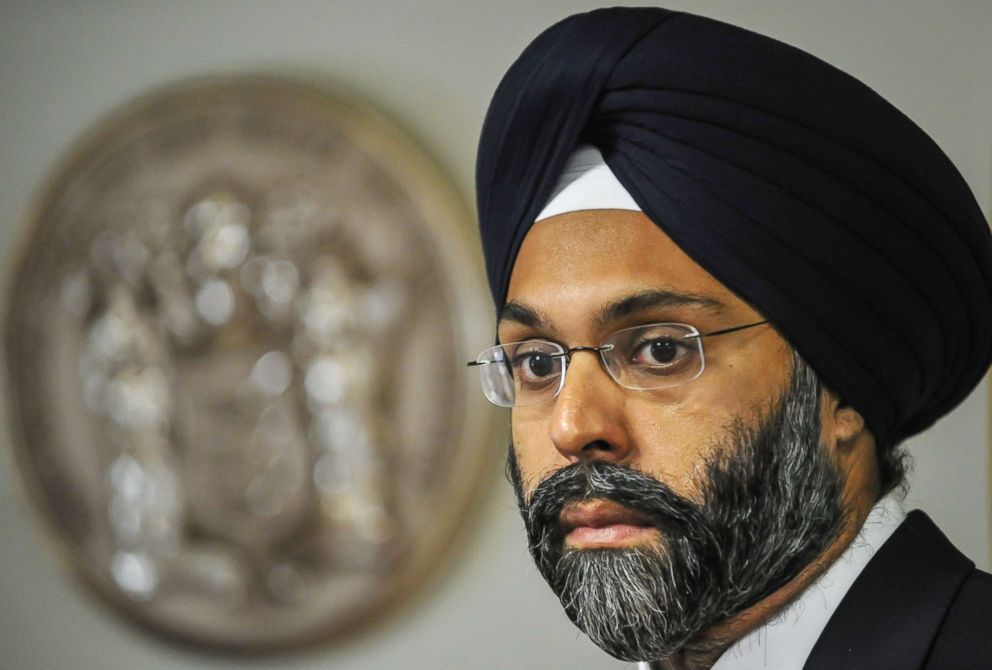 The station announced Thursday night that Malloy and Franco have been suspended and will return on August 6.
The pair issued an apology through the station.
"We offer our sincerest apologies to Attorney General Gurbir Grewal as well as the Sikh and Asian communities for a series of insensitive comments we made on our show. For 21 years, the Dennis and Judi show has been unscripted and free form. We use humor and sarcasm to make a point and add color to the broadcast; in this instance, we were off the mark. It was a mistake we both deeply regret. We respect all cultures and beliefs and are deeply sorry for the pain caused to the Sikh community, our co-workers and our beloved listeners," the statement read.
The station also addressed the incident and subsequent suspension.
"We take these comments seriously and echo Dennis and Judi's sincere apology to Attorney General Grewal and his family, as well as the Sikh and Asian communities. Dennis and Judi are known for their plainspoken brand of humor, but in this case, the language used was clearly demeaning and inappropriate. New Jersey is a state that is rich in diversity, and our radio station has served as the people's voice for nearly 30 years. With Dennis and Judi's help, we will use this incident as a learning moment to further a dialogue of inclusiveness for all residents of our great state," said station president Ron deCastro.
New Jersey Governor Phil Murphy called the comments "hate speech" in a statement Wednesday night.
"I'm outraged by the abhorrent and xenophobic comments made earlier today mocking Attorney General Gurbir Grewal on 'The Dennis & Judi Show' on New Jersey 101.5. Hate speech has no place in New Jersey, and it does not belong on our airwaves. Station management must now hold the hosts accountable for these intolerant and racist comments," Murphy said.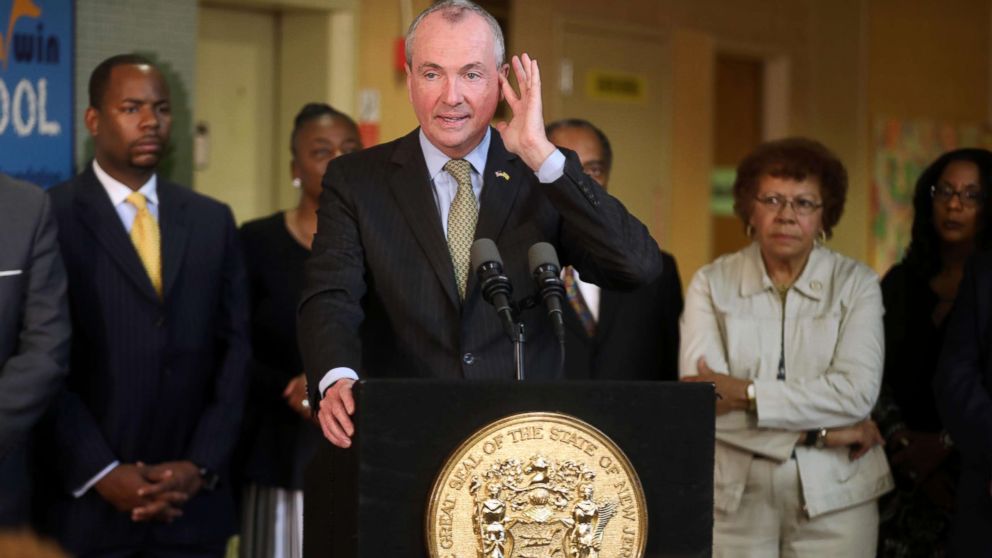 Grewal did not respond to ABC News' request for comment.
There are an estimated 500,000 Sikhs living in the U.S., and more than 25 million Sikhs around the world, making Sikhi the fifth-largest religion in the world, according to the nonprofit Sikh Coalition. Most of America's Sikh communities are located in New York, New Jersey and California.
Turbans are a religious article that "signifies equality and sovereignty" and can be worn by women or men who practice the Sikh faith, according to the Sikh Coalition.
Sim J. Singh, the senior manager of policy and advocacy for the Sikh Coalition, said his organization has offered sensitivity training to New Jersey 101.5 employees following the comments.
"In addition to suspensions and any other responses affecting the individual hosts, we call on the radio station to issue strong public apologies on all of its communications platforms," Singh told ABC News via email. "We have offered resources on media coverage of Sikhs and specifically requested that the station disseminate this information to all staff. Finally, we can offer cultural sensitivity training that addresses the negative impact of racism and xenophobia."
"Words have consequences. Xenophobic remarks can fuel hate crimes, harassment, employment discrimination, and bullying against Sikh Americans and other communities. Whether it's remarks by radio hosts with media-amplified voices or bigoted comments from elected officials about minority communities, we must speak up and hold one another accountable," Singh added.
In January, Ravi Bhalla was sworn in as the first Sikh mayor of Hoboken, New Jersey. While running for office, Bhalla was the subject of hate speech as well. Leaflets featuring a likeness of Bhalla in his turban with the statement "Don't let TERRORISM take over our town!" appeared days before voters went to the polls in the small city.
On Wednesday, Bhalla spoke out in support of Grewal following the incident.
Sikh Americans have faced discrimination and been the victims of deadly violence in the past. After the terror attacks of Sept. 11, 2001, hate crimes against Sikhs increased, according to the Sikh Coalition. Racists targeting Muslims sometimes target Sikhs as well, not understanding the difference between the two groups.
In the week after the Sept. 11 terror attacks, Balbir Singh Sodhi, a Sikh immigrant living in Mesa, Arizona, was shot and killed. According to police reports, Frank Silva Roque told police "I'm a patriot," after shooting Sodhi.
Roque was convicted of murder and other crimes and is serving a life sentence, The Associated Press reported.
The deadliest attack on the Sikh community took place nearly six years ago. On Aug. 5, 2012, a former military veteran and white supremacist, Wade Michael Page, entered the Sikh Temple of Wisconsin in Oak Creek, Wisconsin, and opened fire on unarmed worshippers. Wade, 40, killed six people wounded several others before being shot dead by police.