It's Monday, Nov. 26, 2018. Thanks for choosing to start here.
1. Southern border temporarily closed
Yesterday, U.S. border officials temporarily shut down the port of entry at San Ysidro, north of San Diego, after a group of Central American migrants attempted to enter the country illegally.
Many migrants have said they're fleeing gangs and violence their home countries.
ABC News' Marci Gonzalez in Tijuana says tear gas was deployed to stop the group of about 500.
2. Trump heads to Mississippi ahead of Senate runoff
In the Senate, only 99 seats have been settled after the midterms.
One race has gone to a runoff, and later today President Donald Trump will be in Mississippi stumping for Republican Cindy Hyde-Smith.
ABC News' Kendall Karson tells us that Hyde-Smith is under fire for a number of controversies linked to race and voting rights.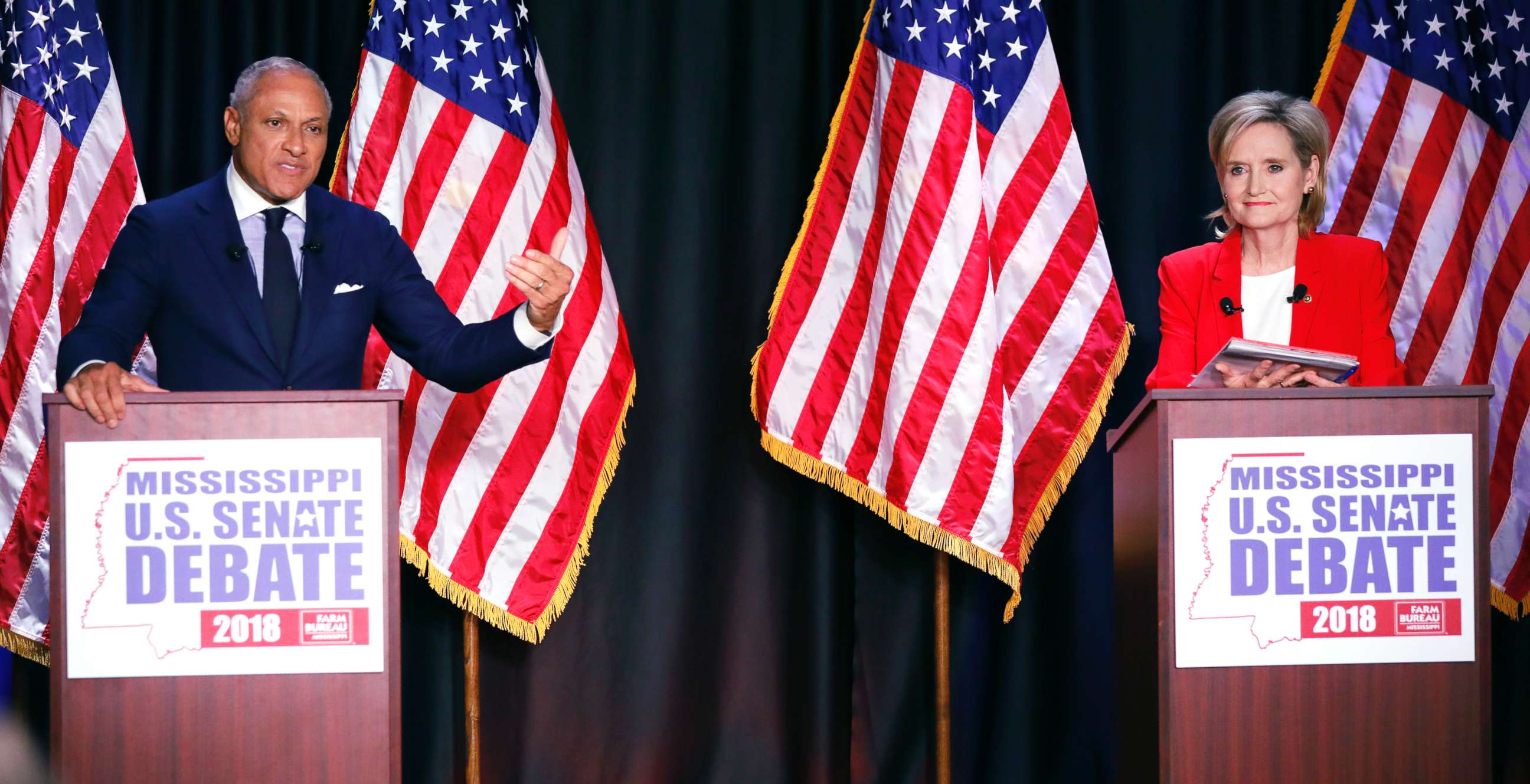 3. Government climate report warns of dire economic consequences
The day before Thanksgiving, the president fired off a tweet, noting that it was expected to be brutally cold that Thursday.
"Whatever happened to global warming?" he asked. The next day, the temperature in New York City was in the teens.
But on Friday, federal agencies directly contradicted the president's skepticism by issuing the most comprehensive report on climate change ever produced by the government.
Andrew Light, a senior fellow at the World Resources Institute and one of the report's editors, tells us the financial consequences for the nation's economy could be dire if the federal government doesn't act.
And although the Trump administration did not engage in "political manipulation or editing of the report," Light added, it did choose to release its findings when fewer people would notice because of the holiday weekend.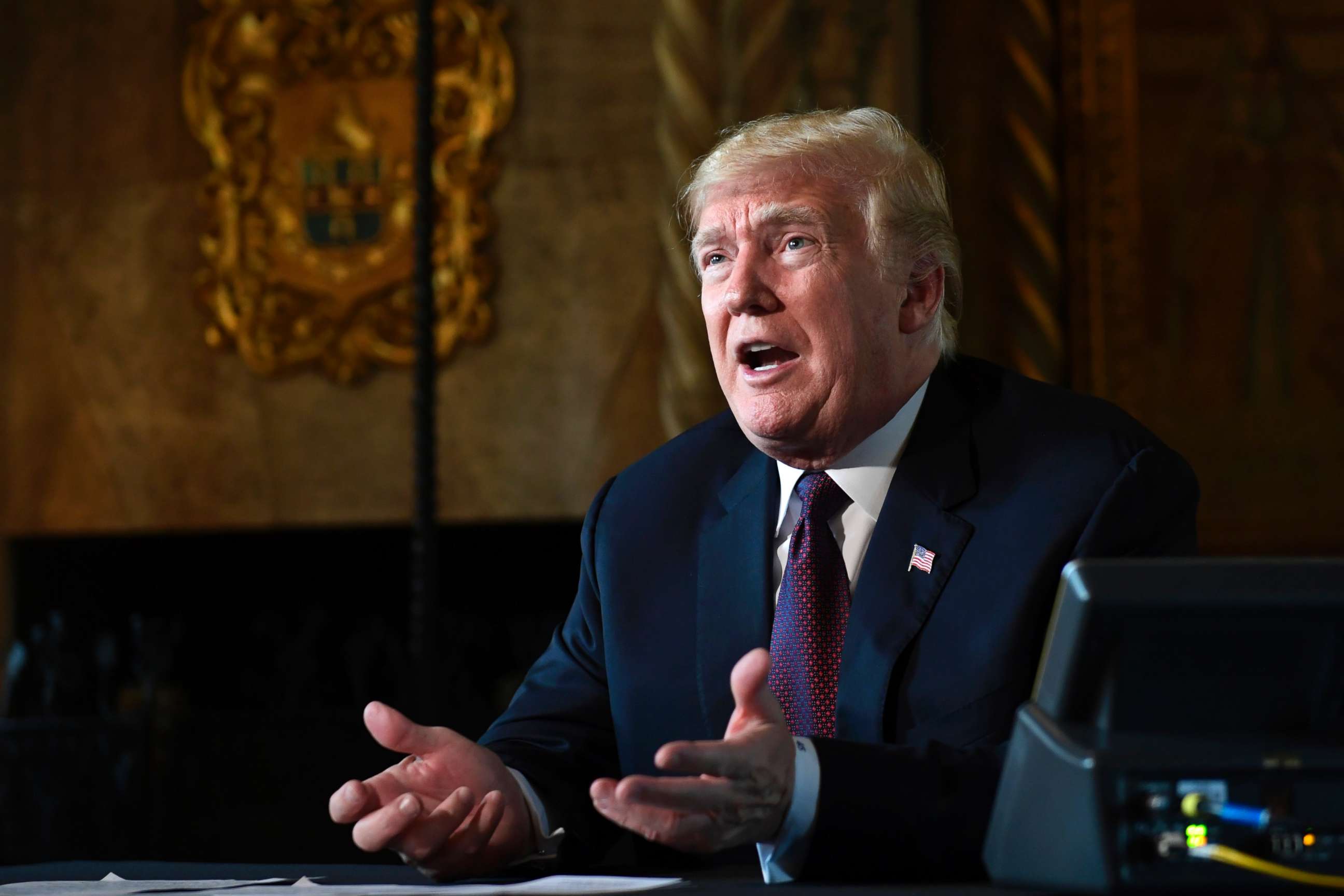 4. Russia seizes 3 Ukrainian ships
Ukraine and Russia have had especially strained relations dating back to 2014, when Russia annexed part of the country.
Last night, the Russian navy opened fire on Ukrainian ships near Crimea, and today the United Nations Security Council is calling an emergency meeting over it.
ABC News' Patrick Reevell says six Ukrainian sailors were injured in the incident.
Other news:
'I think the report is going to be devastating to the president': Donald Trump's team is already preparing a response to the full Mueller report, Alan Dershowitz tells George Stephanopoulos.
'Targeted criminal justice responses are needed': Around the globe, about 137 women were killed every day in 2017 by a partner or family member.
100 percent contained: California's deadliest wildfire finally appears under control.
'We will continue to show our defiance towards intolerance by not giving into threats': A 16-year-old with outstanding warrants is arrested after phoning in threats to gay bars in Boston.
'I hope inter-Korean relations will turn out as good': A traditional North Korean hunting dog gifted to South Korea gives birth to six puppies.
From our partners at FiveThirtyEight:
Caruana 'Suffers Successfully' In Game 11 Of The World Chess Championship
Today in history:
Nov. 26, 2017 -- Al Franken speaks out for the first time after sexual misconduct allegations.
Al Franken speaks out for the first time since sexual misconduct allegations.
The must-see photo:
Migrants run from tear gas, thrown by U.S. border patrol agents, near the a fence between Mexico and the United States in Tijuana, Mexico, Nov. 25, 2018. (photo credit: Hannah McKay/Reuters)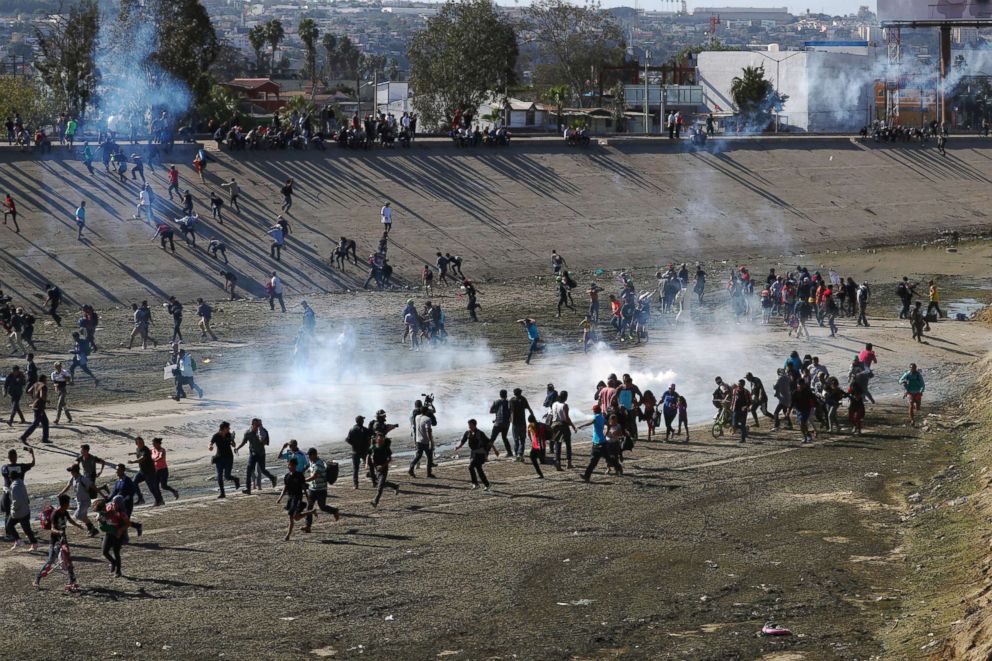 For more great photos from around the world click HERE.
What's hot on social:
A state trooper delivered a baby on the side of a highway.
The officer had just pulled the couple over on U.S. Route 64 for going 85 mph in a 70 mph zone.
All right, you're off and running. You can always get the latest news on ABCNews.com and on the ABC News app. Details on how to subscribe to the "Start Here" podcast are below. See you tomorrow!
"Start Here" is the flagship daily news podcast from ABC News -- a straightforward look at the day's top stories in 20 minutes. Listen for free every weekday on Apple Podcasts, Google Podcasts, iHeartRadio, Spotify, Stitcher, TuneIn, or the ABC News app. On Amazon Echo, ask Alexa to "Play 'Start Here'" or add the "Start Here" skill to your Flash Briefing. Follow @StartHereABC on Twitter, Facebook and Instagram for exclusive content, show updates and more.