Students across the country walked out of class this morning to rally against school gun violence -- an event the teenage organizers hope will inspire young people to continue fighting for common-sense gun reform.
Today's National School Walkout coincides with the anniversary of the massacre at Columbine High School in Colorado, where two students opened fire in 1999, killing 12 classmates and one teacher.
More than 2,000 walkout events were scheduled throughout the country today, with at least one in every state and several globally, according to organizers, who are students at Ridgefield High School in Connecticut.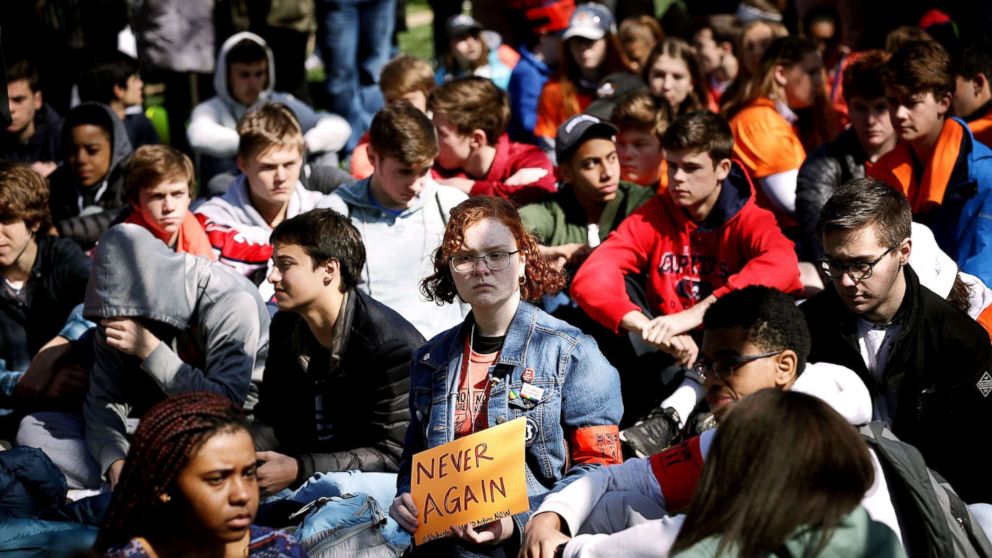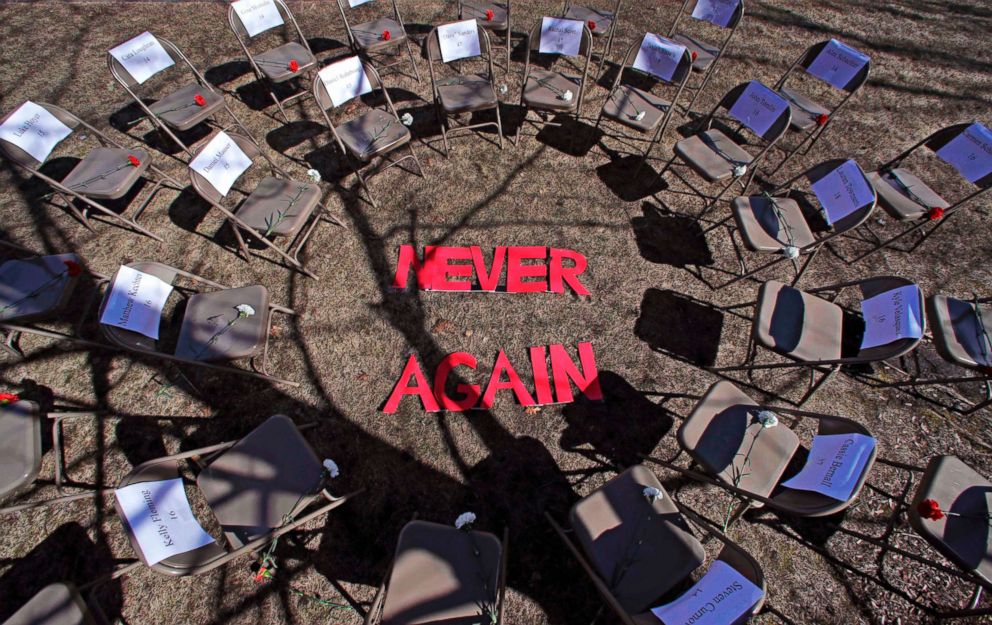 The walkouts began at 10 a.m. in each local time zone, with 13 seconds of silence to honor the 13 people killed at Columbine High School 19 years ago. Dozens of students, as well as teachers and faculty members, were seen pouring out of schools across the nation. Some stood in groups outside the school buildings, while others held signs and participated in a march.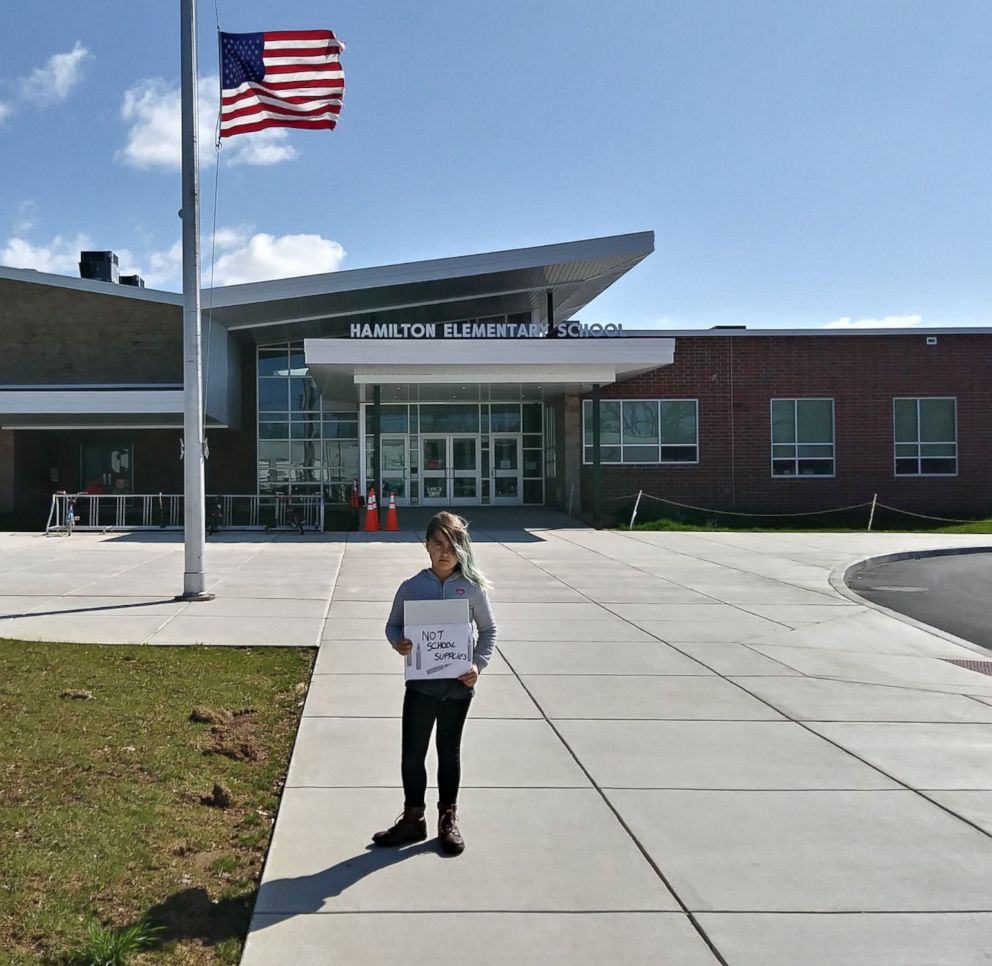 At Hamilton Elementary School in Carlisle, Pennsylvania, 10-year-old Delilah Rose Matrese was apparently the only student to walk out, her father told ABC News.
Stephen Matrese said his daughter Delilah asked if she could participate in today's walkout after missing out on last month's nationwide school walkout. He informed her principal ahead of time before signing his daughter out of school this morning and standing with her outside.
Delilah held a sign showing bullets with the words "NOT SCHOOL SUPPLIES."
No other students or faculty members joined his daughter in today's walkout, according to Stephen Matrese.
National School Walkout
On March 14, 2018, students walked out of their classes to protest against gun violence in a demonstration across the country. The call for the walkout emerged in response to last month's shooting at Florida's Marjory Stoneman Douglas High School, when a lone gunman opened fire, killing 17 people. Students rally outside the Capitol Building in Washington on March 14, 2018.
This event differs in one major way from last month's nationwide school walkout on March 14, one month after the mass shooting at Marjory Stoneman Douglas High School in Parkland, Florida.
That walkout took place for 17 minutes to mark the 17 lives lost in Parkland. After that time, many students returned to class.
But today's walkout lasts until the end of the school day.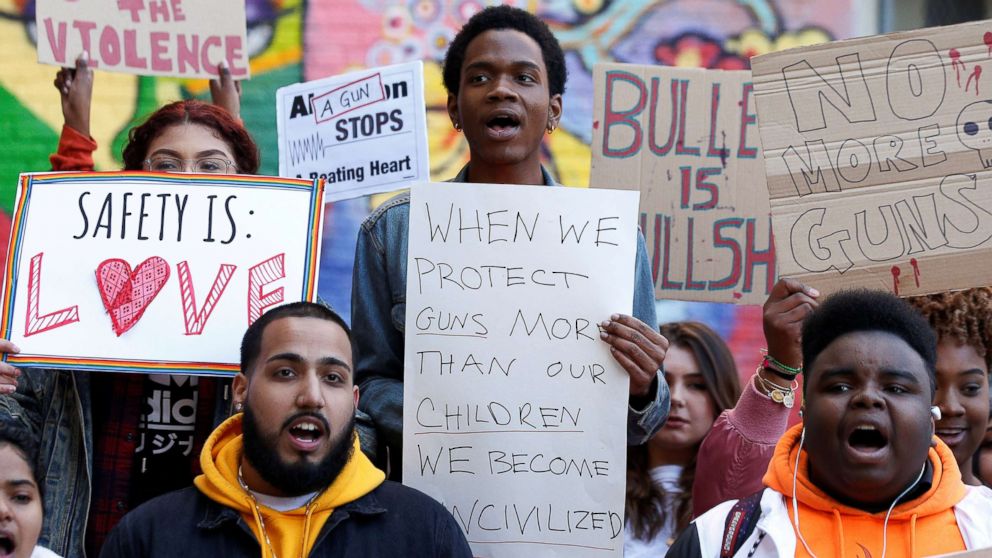 "This is a problem that needs to be addressed longer than 17 minutes," student organizer Lane Murdock, 16, explained to ABC News.
"As a student who can't vote, you don't have a lot of power. But what you have that's powerful is your voice, your thoughts, but also your attendance. And leaving for longer than 17 minutes, leaving and breaking up that schedule that all American students have every day is how you get people to pay attention," she said.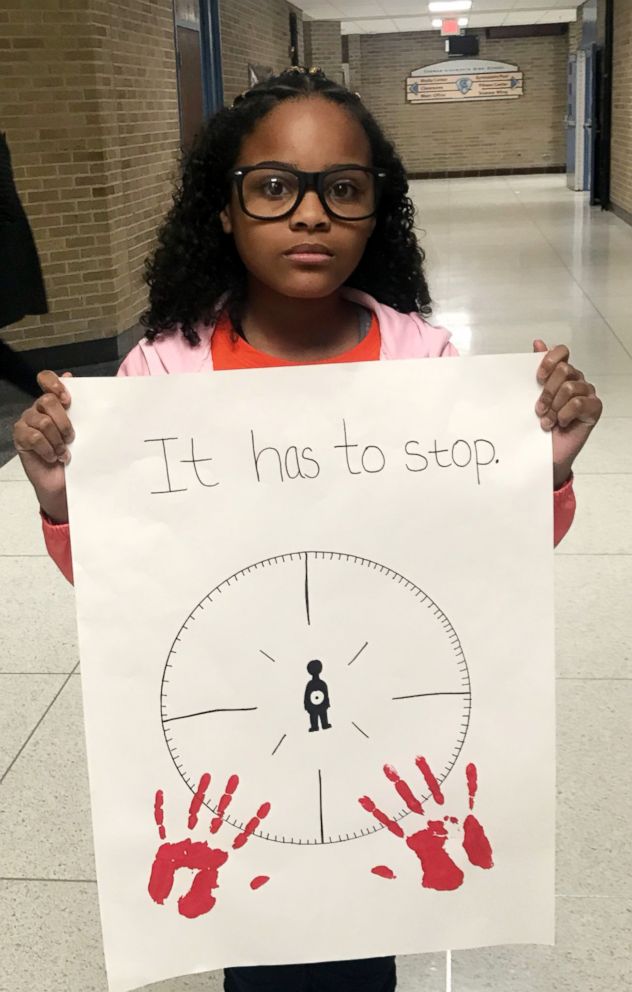 Murdock and three of her classmates felt compelled to organize the event after the Feb. 14 massacre in Parkland, which at first left her feeling numb, she said.
"We live in a kind of desensitized country," Murdock told ABC News. "After reflecting on my own lack of emotion, seeing how wrong our country is ... I felt so helpless."
"I started to think to myself, 'What can I do to change the narrative?'" she added. "But also, 'What can I do to give people who maybe don't have as much time on their hands as I do, to give them that power?'"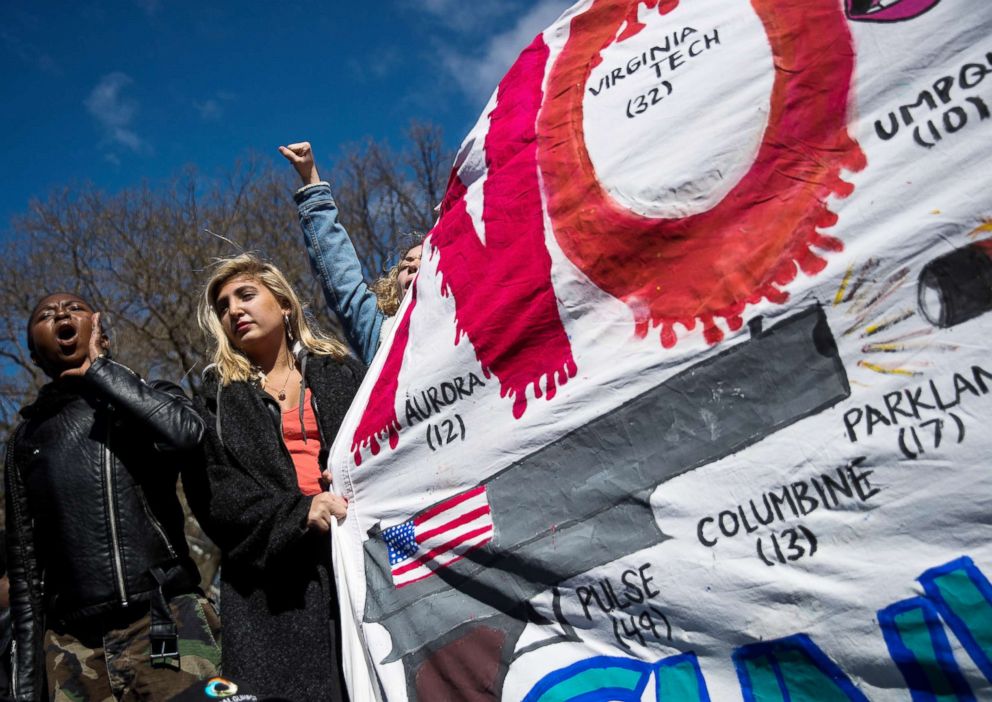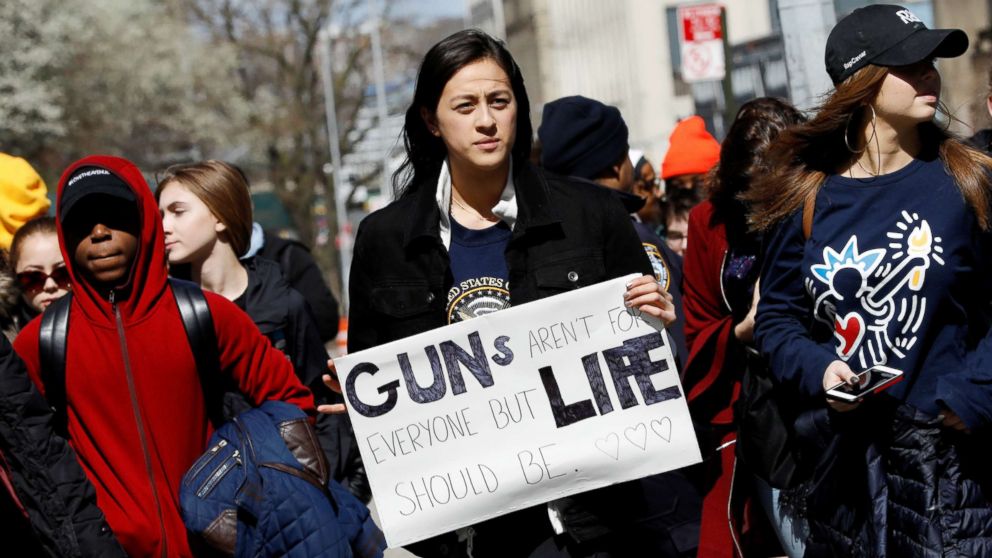 Murdock and her classmates hope this walkout will continue the momentum in the youth-led fight for common sense gun reform, like bump stock bans and universal background checks. They also want the event to empower students across the country and increase the turnout of young voters at the November midterm elections.
"The fact that this keeps on happening," Murdock told ABC News, "I knew I needed to do something."
ABC News' Dennis Powell contributed to this report.
This is a developing story. Please check back for updates.