A California man suspected in a decades-old unsolved slaying killed himself when police arrived at his home to serve a search warrant after DNA evidence helped identify him, authorities said.
Stephen Blake Crawford, 72, had been linked to the killing of Arlis Perry, 19, who was found dead at the rear of Memorial Church on the Stanford University campus Oct 12, 1974, according to the Santa Clara County Sheriff's Office.
Crawford was a security guard at the time, authorities said.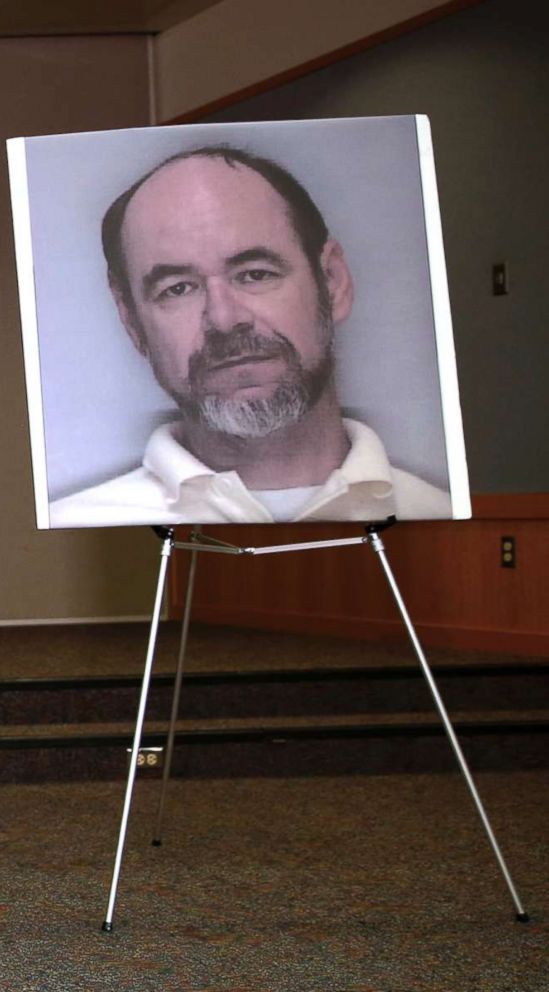 Perry "died by a blow from an ice pick to the back of the head. [She was] found nude from the waist down. She had been molested with a three- foot candlestick. Another candlestick had been pushed up her blouse. She had also been beaten," according to the student-run Stanford Daily newspaper.
Crawford was always a person of interest, police said, adding it was only recently that investigators linked him to DNA found on Perry's clothing.
"We finally have closure on this case," Santa Clara County Sheriff Laurie Smith said at a news conference Thursday.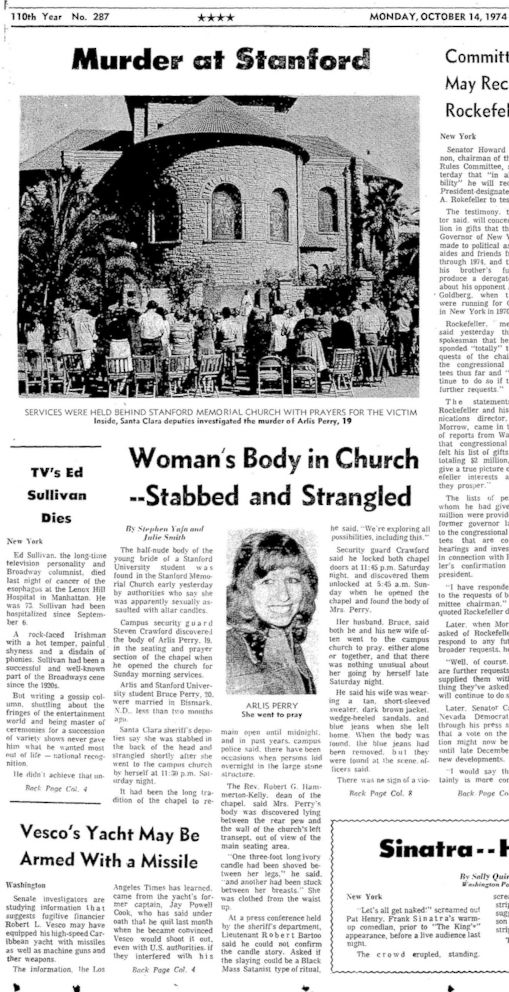 Crawford knew officials were actively pursuing the case and that he was a person of interest because they had previously talked to him, Smith said.
When officers knocked on his door Wednesday morning with a search warrant in hand, Crawford shot and killed himself, authorities said. Police had to investigate the suicide while still preserving the scene for investigators to search the home for additional evidence.
There is still no evidence that Crawford and Perry, who was from Bismarck, North Dakota, knew each other, authorities said.