A suspected car burglar ended up pinning himself when he jumped out of a rolling car during a police chase in Oregon and was hit by the out-of-control vehicle, authorities said.
Suspect Isaiah John Gellatly, 31, suffered a broken leg in the high-speed chase in Happy Valley, Oregon, police said. After being treated at a hospital, he was booked at the Clackamas County Jail, police said.
The episode unfolded just after 11 p.m. Monday when a Happy Valley patrol officer responded to a call about a theft in progress and spotted Gellatly inside a parked 1998 Honda Accord lying in the fully-reclined driver's seat, according to a police statement.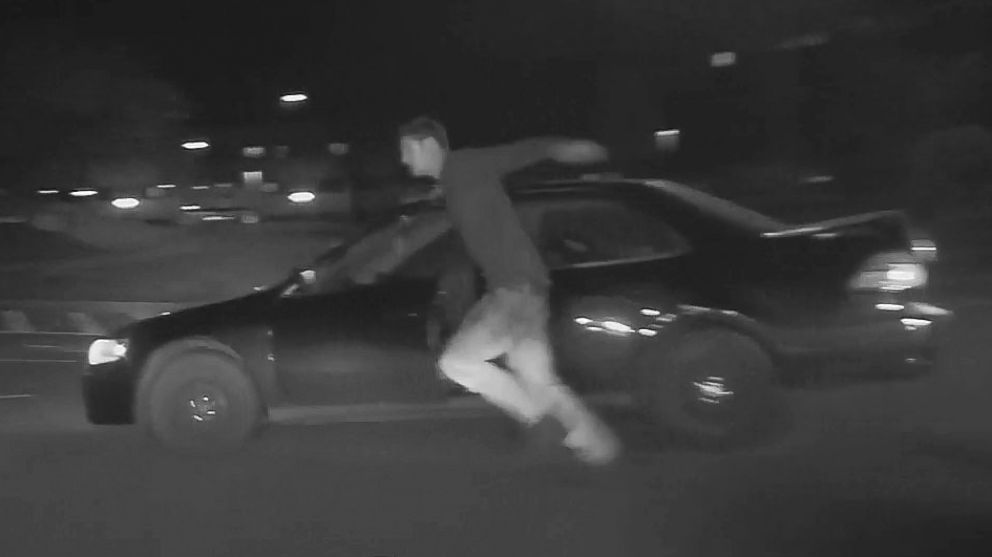 When the officer shined a light into the Honda, the driver sat up in his seat, put the car in drive and peeled away, police said. With his emergency lights flashing and siren wailing, the patrol officer chased after the vehicle and radioed for assistance, officials said.
Officers responding to help placed spike strips in the road, which punctured one of the Honda's tires, authorities said.
But that didn't stop the suspect.
"He repeatedly blew through stop signs and crossed over into the opposing lane of traffic during the high-speed pursuit," according to the police statement.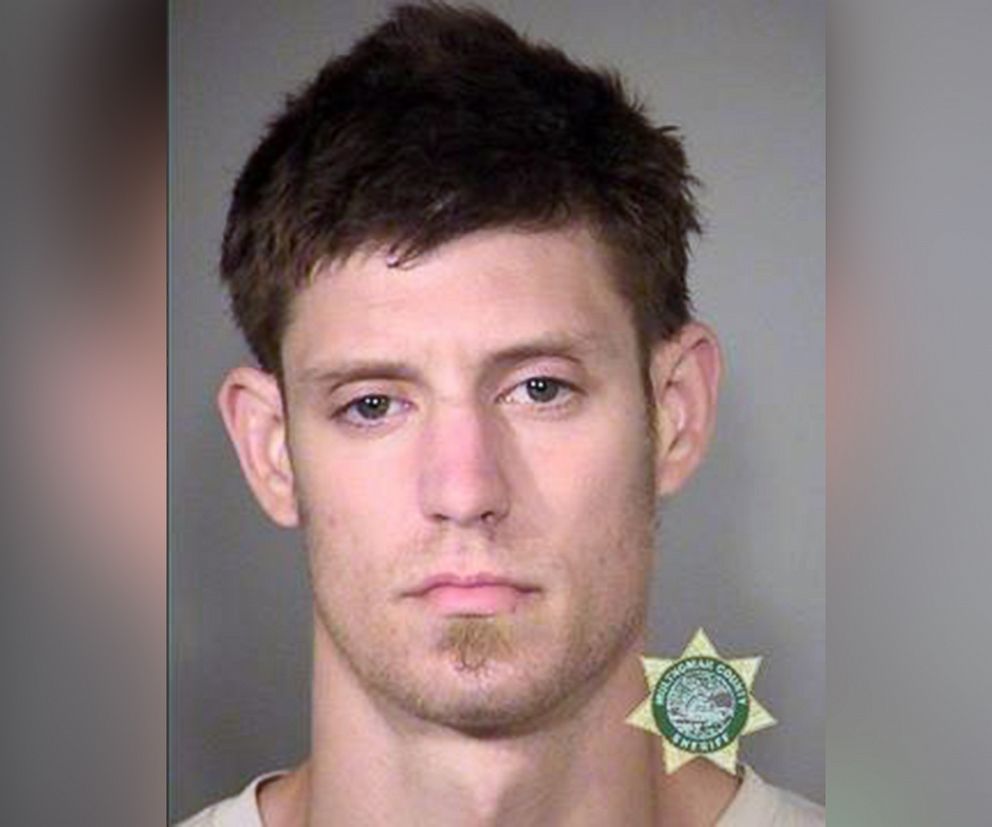 The suspect turned into a business complex, where he appeared to have trouble controlling the Honda as the vehicle hit curbs and a retaining wall and made contact with the bumper of a pursuing police car, authorities said.
Dashcam video from a police car showed Gallatly allegedly opening the driver's side door, jumping out and running alongside the still-rolling Honda.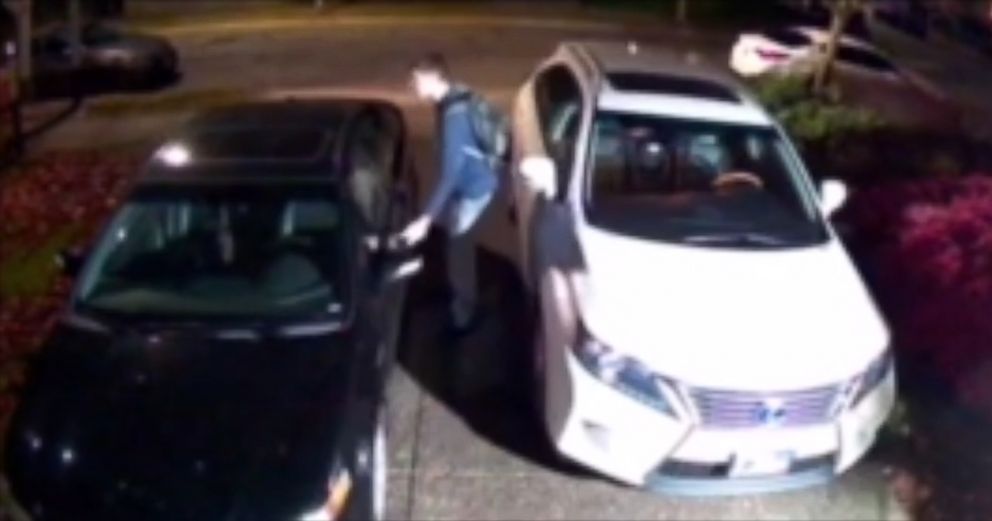 "Gellatly then attempted to cut in front of his vehicle around the same time it crashed into a tree and building wall," the police statement said.
The lower third of Gellatly's leg was pinned under the wheel of the Honda, which police said contained numerous items believed to be stolen, including a tennis racket, a ping-pong paddle, designer sunglasses and a Schwinn scooter.
Gellatly of Vancouver, Washington, was arrested on suspicion of attempting to elude police, reckless driving, unlawful entry into a motor vehicle and theft.
ABC News' Alexandra Faul contributed to this report.