It's been a year and a half now since high school teacher Tad Cummins ran off with his then 15-year-old student Elizabeth Thomas.
Across the country and in the small town of Culleoka, Tennessee, where the two lived, many have made up their minds about the exact nature of the relationship between Cummins and Thomas.
But Thomas, now 17, is sharing what she says is the real truth about what happened to her.
"[People] think they know what happened," Thomas told "20/20" in an exclusive interview. "They think that I'm a whore. They think that I like old men and that's not the case."
Before she was assigned to Cummins' class, Thomas had been home-schooled her entire life. She told "20/20" their mother abused them at home.
The abuse was so severe, Elizabeth said, that she and her sister finally reported their mother Kimberly Thomas to Child Protective Services. Kimberly Thomas has denied all wrongdoing, but was removed from the home in 2016 and charged with child abuse and neglect. In one case, she was acquitted, but is scheduled for trial on the remaining charges.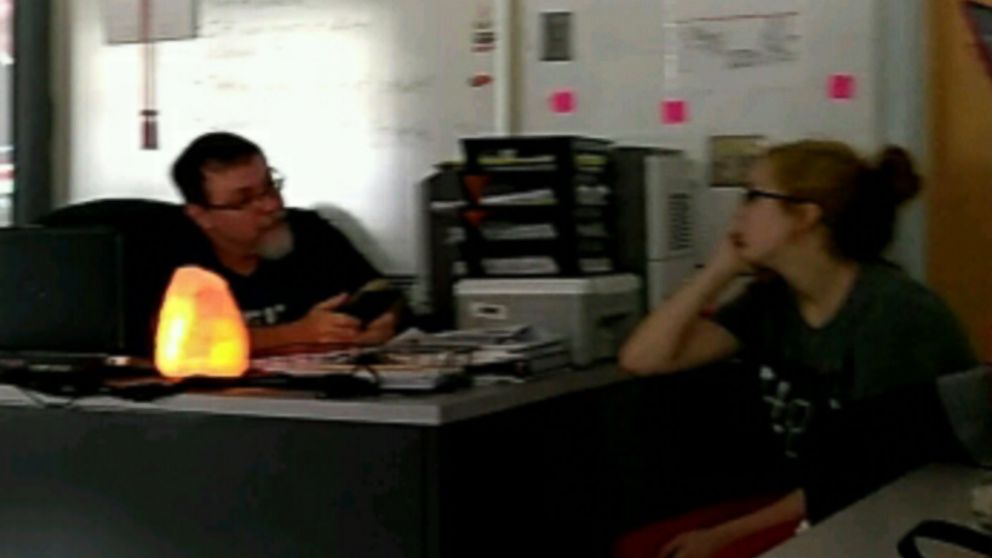 The girls' father, Anthony Thomas, told "20/20" last year that he often worked around the clock as an exterminator to support his five children and insisted he didn't know that things were so bad at home.
Their mother's removal prompted Elizabeth Thomas to go to public high school for the first time. She said her classmates bullied her, and she eventually confided in her popular and friendly health teacher, Tad Cummins, then 50 years old.
Over time, Jill Cummins, Cummins' wife of 30 years, said Elizabeth Thomas became like another member of their family. She said she saw the interactions between her husband and Elizabeth as a "father-daughter relationship," and Elizabeth started attending church with them.
"In fact, I called her our third daughter sometimes," Jill Cummins told "20/20" in a previous interview.
The relationship seemed fine until there was a strange interaction between her and Cummins in the school cafeteria, Thomas said.
"I was standing there with a few friends … and then they said, 'Are you hungry?' And I went, 'I don't have a soul or if I did, I'd be hungry,' or something like that," Elizabeth Thomas said. "And then he came to me and he pointed at me and said, 'My soul sees your soul.' Kind of scary."
However, in Cummins, Thomas said she thought she finally found an adult she could trust.
"He made me feel like I didn't have anyone else, and no one really cared about me like he did," Thomas said.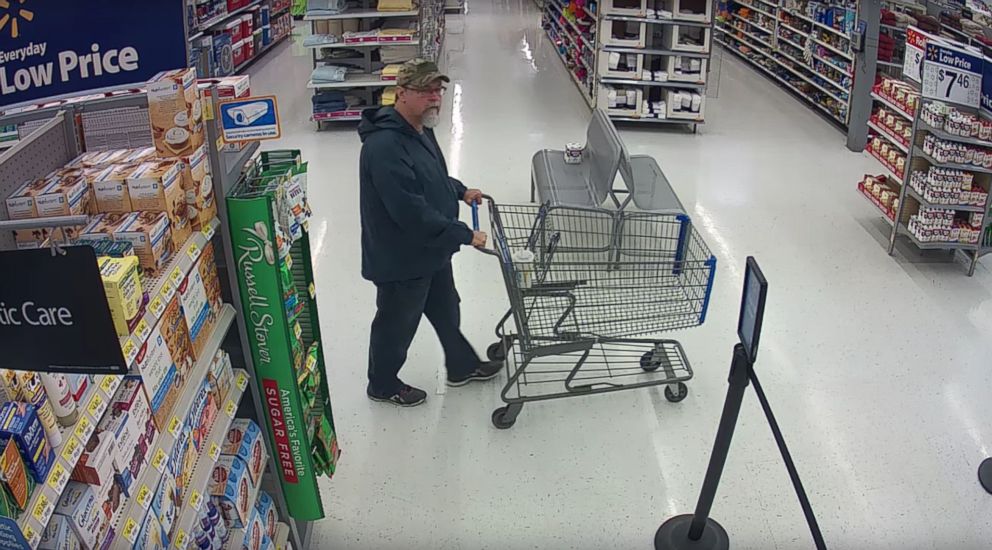 In an interview last year, Thomas family attorney Jason Whatley told "20/20" soon after the incident began that he believed Cummins targeted Thomas.
"He was specifically grooming this child for a very specific purpose, and that was a relationship. He chose a girl that was clearly having issues, because she went to him for, quote, unquote, counseling. She was the perfect victim," Whatley said.
Thomas said Cummins convinced her not to seek mental health help.
"Whenever I tried to seek mental help, he told me no," Thomas said. "I was feeling real low, and I was wanting to get on anti-depressants and try to go to a therapist. And he told me no and not to do it 'cause it'd change who I was."
Thomas said Cummins, whom she viewed as "a guardian or a mentor" to her, would tell her lies about himself she knew weren't true.
"He would describe it as he went in and he killed people and he saved people and he killed Bin Laden," said Thomas.
Cummins' behavior became inappropriate when he would message her over Instagram.
"Most of them from him would be sexual text … like sexting. If you know what that — I'm pretty sure you know what that means," Thomas said with a laugh. "I'm sorry."
When they were alone in his classroom, she said the verbal communication was just as explicit.
"It was fourth period or fourth block. I can't remember the conversation. And then next thing I know, he said, 'You'd look pretty nice naked,'" said Thomas.
But there came a point when Thomas knew it had gone too far.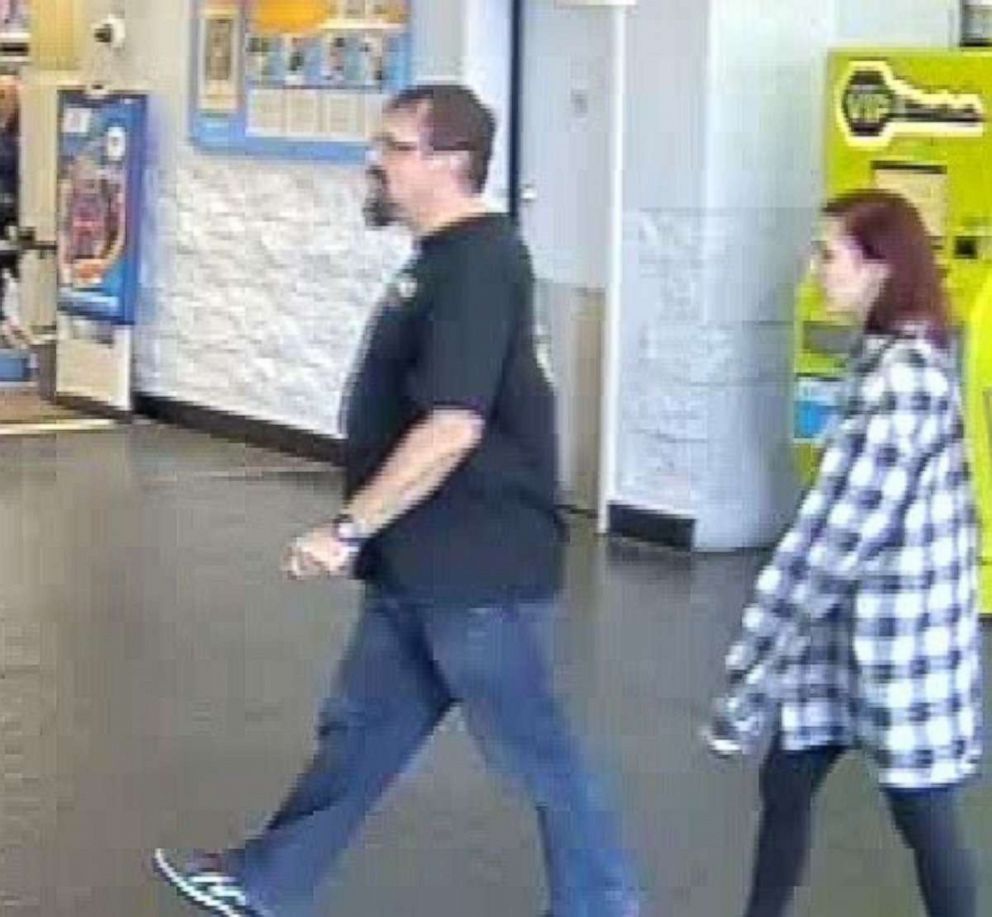 "Whenever he first kissed me, that was whenever I realized, 'This is getting too far,'" she recalled. "I didn't want anyone to really know. I was scared of what would happen if anyone did know. I didn't want to make him mad or make him want to come after me or anything like that."
Thomas called Cummins a "head pusher," explaining that Cummins would sometimes physically push her head and that she was afraid of him most of the time.
"I was afraid to see him angry. He doesn't take 'no' well," said Thomas.
A student reported seeing Thomas kissing Cummins inside of his classroom to school officials. Over the course of a week, the school — and eventually, local police — investigated, but Thomas denied everything.
But even while the investigation was continuing, Thomas says that the school allowed her to go on a class field trip, where she says Cummins was the chaperone.
Thomas said Cummins took the opportunity to proposition her for sex, but she refused.
Days after the field trip, the school directed both Cummins and Thomas not to have contact with each other.
When Cummins was interviewed by detectives, he described the relationship as "that of a father figure at school" and denied "ever kissing" Thomas. A few days later, Cummins was suspended from the Culleoka Unit School after he was reprimanded for once again allowing Thomas to be in his classroom.
When students found what was happening, "there were a lot of names and teasing that came around and a lot of bullying outside and inside of school," Thomas said.
"They felt like I ruined his life," she added.
Even teachers, Thomas said, participated in the teasing.
"A lot of them were made aware, and they also did a lot of the teasing and a lot of the name calling," Thomas said.
Thomas said Cummins forced her to send him secret messages through social media, even after he was suspended.
"I had to keep in communication with him while he was suspended. And any time that I wouldn't post for a few hours, he would go crazy and say that I was cheating on him and saying if he found out that I was with another boy, he'd kill them," Thomas said.
Thomas said the bullying at school became intolerable, and Cummins threatened her, saying she had to go on the run with him or else.
"So he started calling my phone … sometimes he'd be threatening to kill himself or ending someone else's life if I didn't go," Thomas said. "He said if he couldn't have me, he'd kill himself. Any time he threatened himself, he'd threaten my family."
Thomas said she felt trapped, especially when he threatened her with guns.
"He threatened to shoot himself, to use the guns. He had two of them," said Thomas.
Thomas said she reluctantly agreed to leave town with Cummins.
"I felt really bad about leaving, and I didn't want to leave, but I knew if I didn't, something would happen," said Thomas.
Thomas said she went to a restaurant with an overnight bag at the agreed upon time, but Cummins was late, so she said she left the bag on the ground. Inside the bag was a note that Thomas said she hoped would tip off authorities.
"He told me to write that I was going to New York. That way it'd seem like the police would go up there. He thought they were dumb, but they weren't," Thomas said. "That was his plan, but I wrote that I was going to New York City, and I made it sound unbelievable, so they knew I was going the opposite way."
Thomas said she had also told her sister Sarah, "Call the police if I'm not home by 6."
"I just wanted the police to be called because I knew once I got in that car, I wasn't getting out," Thomas said.
Cummins picked Thomas up at the restaurant after stopping at a local gas station to fill up his tank.
"As soon as we went to go leave, he set a gun in the middle console, and I knew that I wasn't getting out of the car," Thomas said. "He made me throw my phone off a bridge and his phone as well, that way the police couldn't track us. And then he disconnected the GPS by a screwdriver in the glove compartment, and he broke off the front, and then he unhooked the radio and unhooked the GPS."
As their journey began, Thomas said Cummins kept careful watch over her.
"It was a like a kidnapping. I had to stay in the car with him at all times, and I wasn't allowed to be in a store without him. And if he was in the store, all the doors had to stay locked, and he'd turn on the alarm."
Thomas said when they were in Oklahoma, Cummins dyed his beard and got her dye to change her hair color. And when they stayed at hotels, Thomas said she had to sleep next to Cummins.
"At the hotels, I would shower every morning because I felt dirty and disgusting every morning. And he didn't help at all," said Thomas.
"The things he would make you do," Thomas said with a sigh. "It wouldn't help the way that I was feeling. And I'd just try to shower to get away from him, but sometimes he wouldn't let me shower alone 'cause I had to be in the same space with him at the exact same time."
Thomas said she couldn't leave the room when he was sleeping.
"He made me sleep naked, and my clothes would be put somewhere else. And he was a light sleeper, so if I moved, he'd be awake. And I couldn't even use the bathroom at night without him having to stand right there," said Thomas. "He was really mean and said hurtful things a lot of the time. He called me his wife sometimes and said that we were going to get married and I was going to live with him until I died."
Cummins even controlled what Thomas ate, she said.
"He told me he likes skinny girls. And I ate what he told me to 'cause if I didn't, I wouldn't get it at all," said Thomas. "I was hungry."
Along the way, Thomas said the two stopped in Colorado, including in Aspen, and then Utah, which is where they were when Cummins started buying alcohol for her, Thomas said.
"Because I was having problems, and he was done dealing with them," said Thomas.
The drive took them across several states, and Thomas said that she covertly collected evidence on the journey.
"From each state that I took, I had rocks, and I'd write what county or wherever we were and then what state. That was if I did get caught or he got caught, and I got rescued, that someone would see the rocks and hopefully he could be charged for each one that he was in," she said.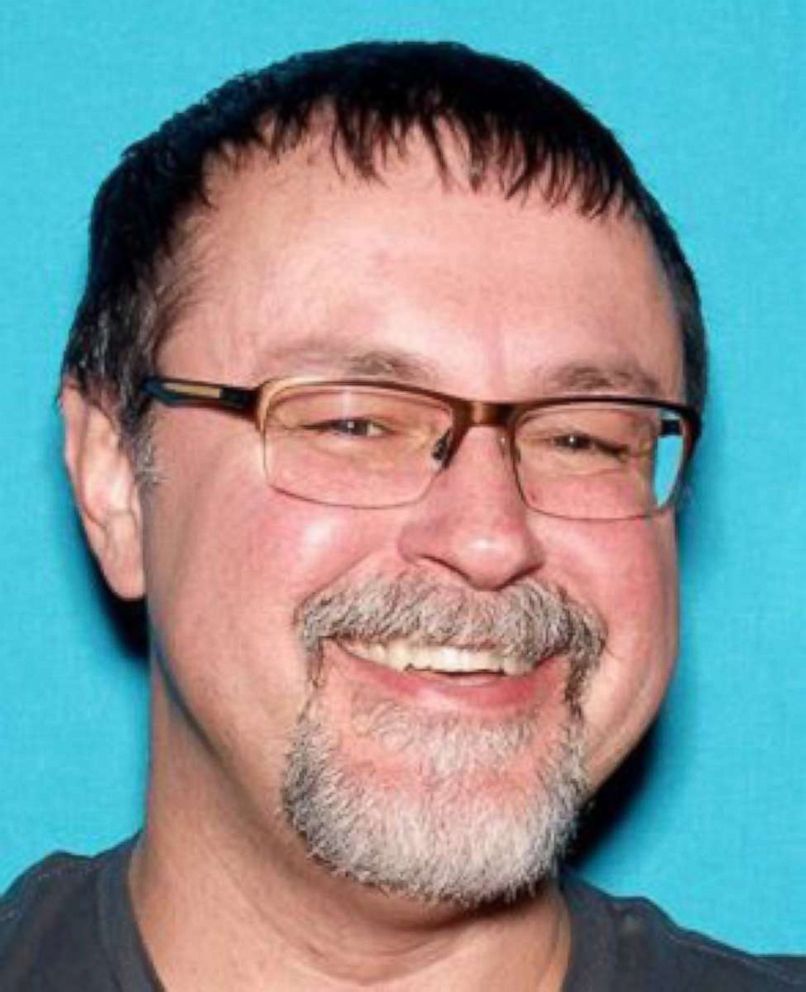 Thomas said she knew there was a search for her and Cummins after seeing a news report once on the TV at one of the hotels they stayed at.
"I remember it was a girl announcing it, a nationwide Amber Alert, and I knew it was for me," said Thomas.
Cummins wanted to continue their journey down south of the border, Thomas said.
"He wanted to go to Mexico 'cause apparently that's free land. And he wanted to go to try to go to Panama because that's where he was before on mission trips," Thomas said.
Thomas said Cummins bought a kayak, hoping they could kayak all the way to Panama, but when that failed, Thomas decided they were going to go to the Black Bear Ranch commune.
"Because nobody would recognize us, and it was the last, like, free place on Earth, that, where, people come to be free or something like that," Thomas said. "I knew that once I was at Black Bear Ranch, I couldn't go anywhere. There was literally nobody out there."
The commune, which is located off the grid in California, took the pair in, giving them a bed and sharing their food.
But things quickly went south as the couple openly defied the commune's work rules, staying in bed all day, and Cummins insisted on carrying around a pocket knife for protection.
"The people, they liked me a lot. A lot of them did. It was, kind of, 'cause I didn't argue. I'd clean up after myself. I didn't make too much noise. I was quiet," said Thomas.
Thomas and Cummins were asked to leave the commune.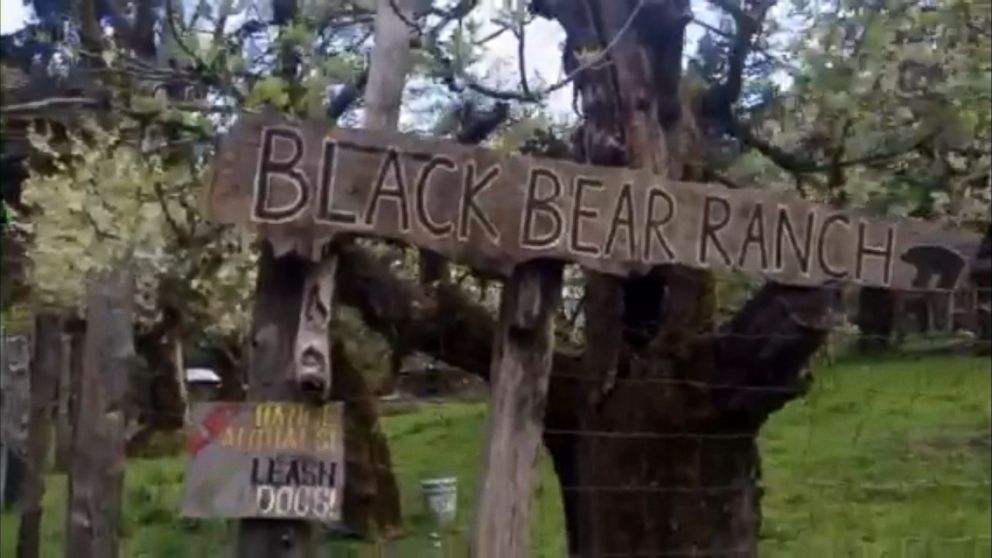 "He got mad and took out his knife and then dropped it on the ground and started screaming," Thomas said. "I thought, 'This is going to be the end. He's going to shoot somebody.'"
Down on their luck, the two were taken in by a caretaker, Griffin Barry, who gave them a place to stay in a cabin.
Barry told a neighbor nearby about the couple, and later that night, the neighbor warned him that the two might be the fugitives featured in an Amber Alert. Barry and the neighbor called police. With the tip, authorities raced to the small town in North California and surrounded the cabin.
"I came out of the cabin and it was early morning. I think he went to go wash out our dishes from the night before. But then I saw someone up on the hill," Thomas said. "I knew it was the police. And as soon as he walked around the bush, all you hear is, 'Hands up. It's over.'"
Thirty-eight days after Thomas left her home in Tennessee, she was finally found.
"That was the best day of my life," she said.
Before police could take Cummins away, she said he whispered one last thing to her.
"He said not to tell them that we have done anything, that he forced me to go. Say that I went willingly. Say that he was trying to protect me," Thomas said. "He told me to go along with it."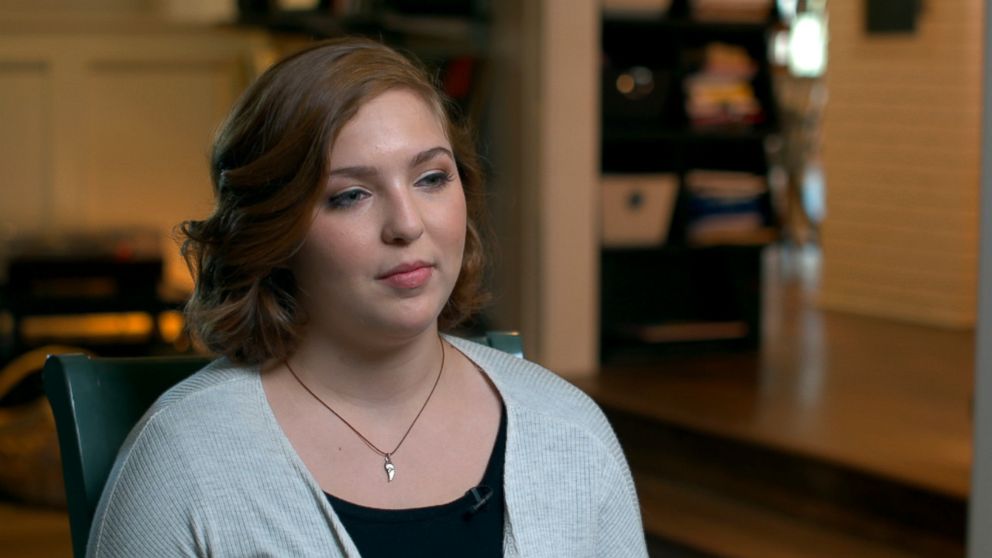 Eventually, Thomas detailed her story to the police, no longer afraid of what her teacher could do to her.
"I know he's a bad man, and I've blamed myself a lot. But now I know that he's at fault. He himself made him do it. Other people don't choose your actions. You do," she said.
Cummins' attorney declined to comment for this report.
Going home was overwhelming for the teen, who said she was bombarded by people and their questions for her. Thomas entered inpatient counseling.
Thomas' family is suing the school board for allegedly failing to protect her from Cummins. The school board referred ABC News to the response it filed in court, which "denies it failed in any of its obligations" OR "permitted conditions to empower a predator" and that injures were solely "the result of the acts of Tad Eric Cummins."
Thomas insists adults around her could have saved her from what she experienced.
"Why didn't they notice? They knew. And they know that they knew. And I really hope they feel guilty about it," Thomas said. "I pray that one day they might say something and speak up that they knew. And if they don't, great shame on them."
Cummins pleaded guilty to crossing state lines for sex with a minor and faces up to 30 years in prison.
Today, Thomas is living back in her hometown in Tennessee.
"It's like home, and some people recognize me and call me out. Some people don't," she said. "This where I'm going to be at. They're going to have to deal with it."
She is focusing on what she can: moving on. She works at a coffee shop and has a boyfriend and a new puppy. She is working on getting her GED and then plans on going to college with the hopes of becoming a medical examiner.
When asked what her dreams are for her life, Thomas said, "To have a family and protect them and not let them lead down the road like I was and make them have a better life. I am a stronger person than I was and I'm not afraid."
Watch the full story on ABC News' "20/20" FRIDAY at 10 p.m. ET.