— -- Thousands of toys were delivered to Puerto Rico Thursday to bring holiday cheer to children living on the island in the aftermath of Hurricane Maria.
Toys for Tots partnered with Hasbro, Inc. and private airline charter company Hillwood Airways to bring about 30,000 toys and games to families in need in Puerto Rico, "just in time for the holidays," the charitable organization, which is run by the United States Marine Corps Reserve, said in a press release Tuesday.
A cargo plane full of toys arrived at the Muñiz Air National Guard Base in Carolina, Puerto Rico Wednesday afternoon, Staff Sgt. Angel Oquendo, commander-in-charge of public affairs for the Puerto Rico Air National Guard, told ABC news. The air base is about three miles southeast of San Juan.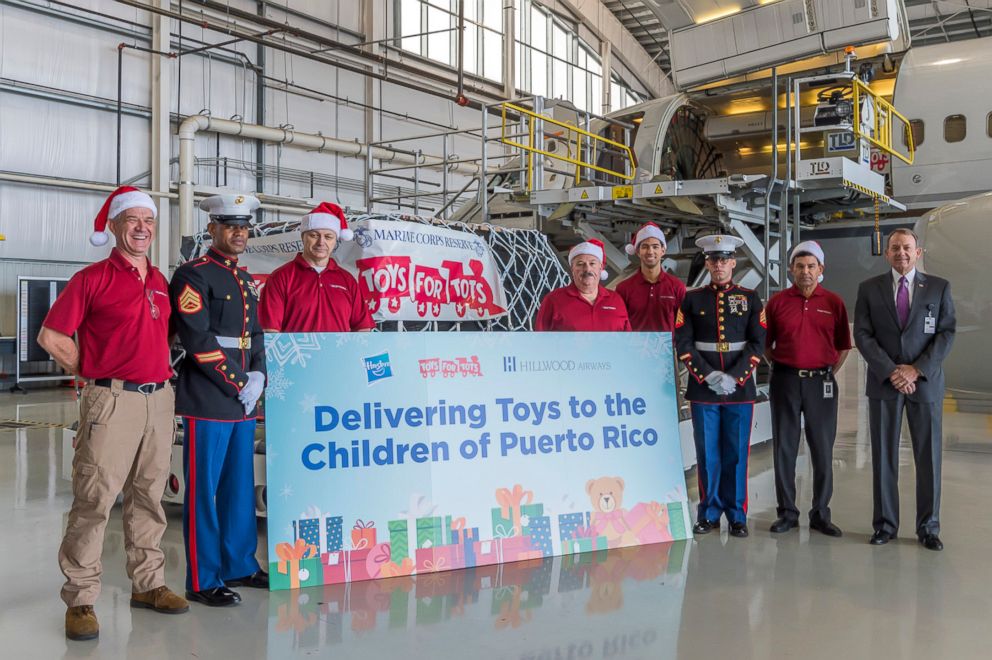 When the plane arrived at the base from Fort Worth Alliance Airport in Texas, about a dozen local children were there to greet it -- and the many goodies on board the proverbial sleigh, Oquendo said.
"You could just see the excitement in their faces," Oquendo said, despite the fact that it "took a little while" to unload the toys from the plane.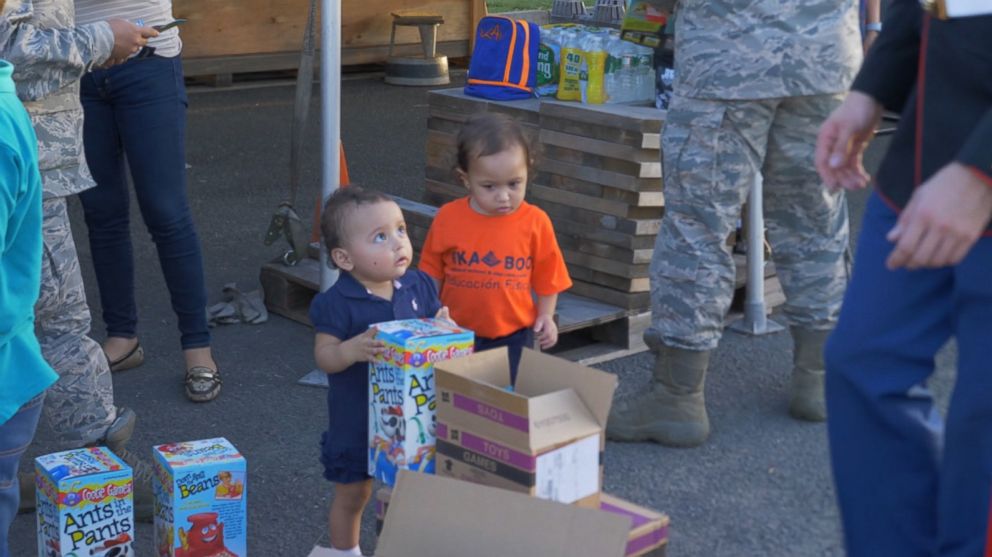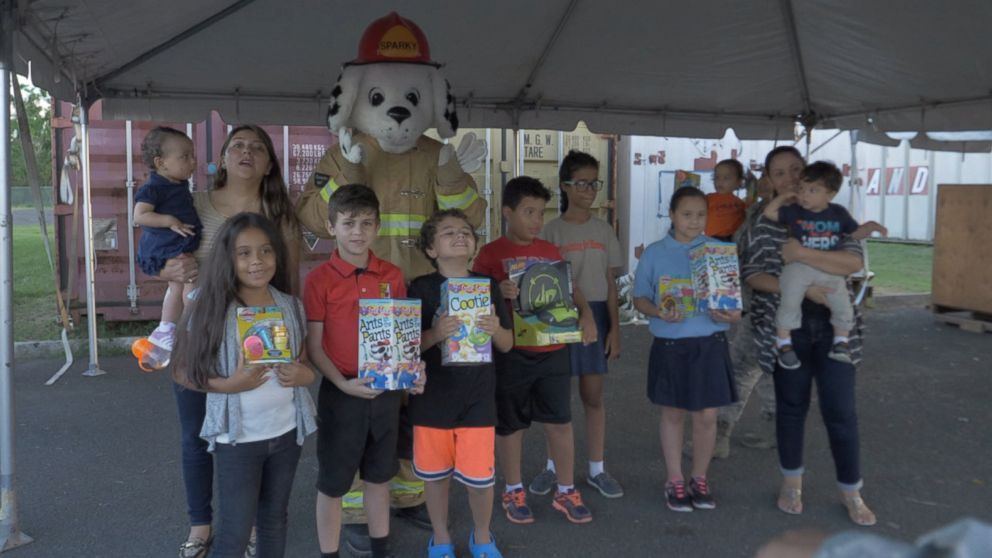 Sofia Isabel Rivera, an 8-year-old resident of Bayamon, Puerto Rico, southwest of San Juan, told ABC News that she is going to share the Play-Doh and board game she received from the toy drop with her mother, Aracelys Santiago.
Sofia described life on the island after the hurricane as "difficult."
"There isn't a lot of light in places," she said. "There is a lot of families without anything."
Santiago said that "everything changed" after the hurricane, but that the community has "united" amid the devastation.
"This had changed all our lives," especially helping others in the community," Santiago said.
Sofia echoed her mother's sentiments.
"I like the way that people are helping our community," she said, adding that they hopes "they have a good, merry Christmas."
Diego Martinez, 8, told ABC News that he received a Nerf gun and a board game, although he wasn't sure exactly where they came from. Diego's mother, Jeannette Fernandez, told ABC News that he was "very excited" to be one of the first children to pick toys to take home.
Living on the island has had its "ups and downs" since the hurricane, Fernandez said. Although the power at her home near Carolina was turned on about a week ago, for months they found themselves "hustling through the day without electricity and water."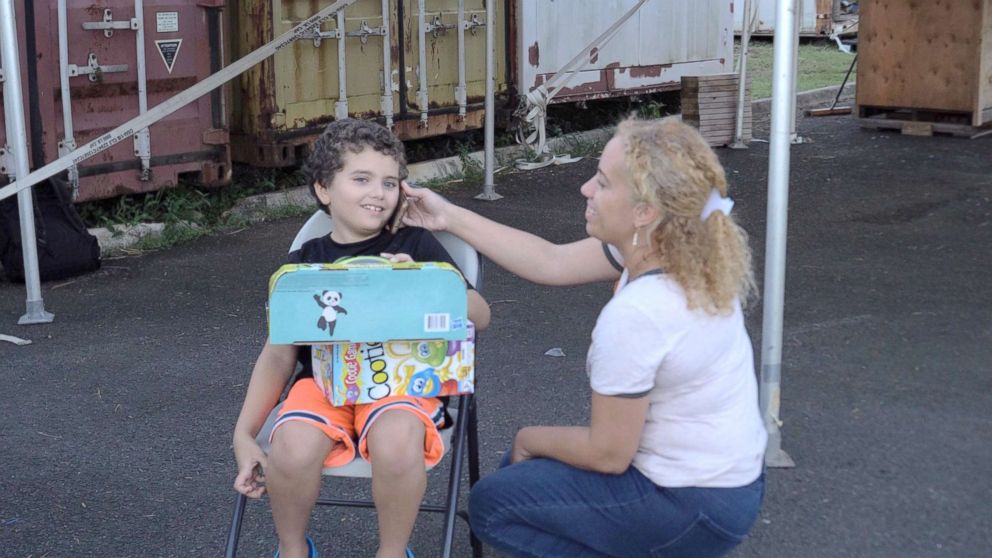 Fernandez is happy to spend the holidays at home now that she has electricity again, she said.
"Everything is slowly getting to the normalcy that we are supposed to be in," she said. "We're doing fine. We're good."
Uniformed service members worked for hours to unpack the presents, which U.S. Marines will then distribute to children throughout the island, Oquendo said, describing the task as a "privilege and an honor," especially considering the hardships the residents of Puerto Rico have faced since Hurricane Maria made landfall on Sept. 20.
"We're used to working with heavy equipment and gear and military stuff," Oquendo said. "We're unloading toys, which is beautiful."
Almost all of the island of Puerto Rico was virtually without power, water or cell service in the aftermath of Hurricane Maria. Now, about 65 percent of the island's electrical grid is generating power, but it is unclear how many customers actually have electricity, according to the Government of Puerto Rico. The U.S. Army Corps of Engineers announced Wednesday that the majority of the island will have power by the end of February.
More than 86 percent of customers have access to drinking water, but a boil water advisory has been issued island-wide.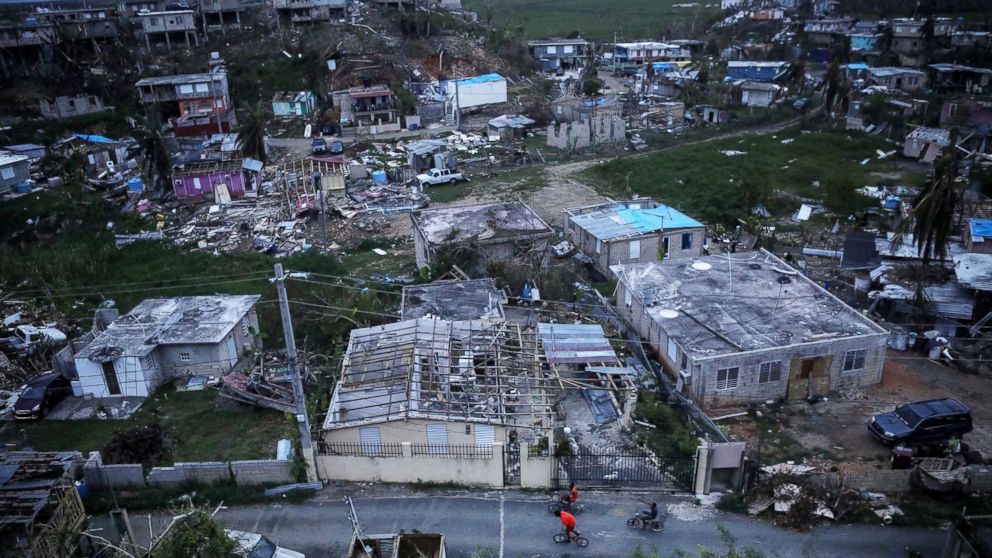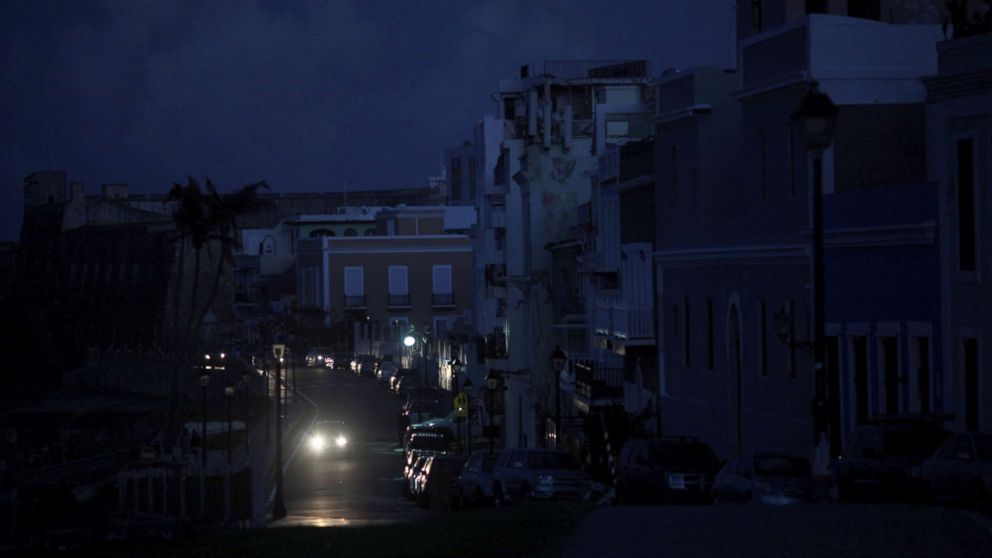 "With Puerto Rico still recovering from the hurricane devastation, we knew there would be an even greater need for gifts this year," said Lt. General H.P. Osman, President and CEO of the Marine Toys for Tots Foundation. "We're so grateful to both organizations for helping to fulfill the holiday hopes and dreams of so many children this year."
After the toys were unloaded, the plane immediately departed for Miami to pick up more toys and games before it returns to Puerto Rico on Thursday, Toys for Tots said in a press release.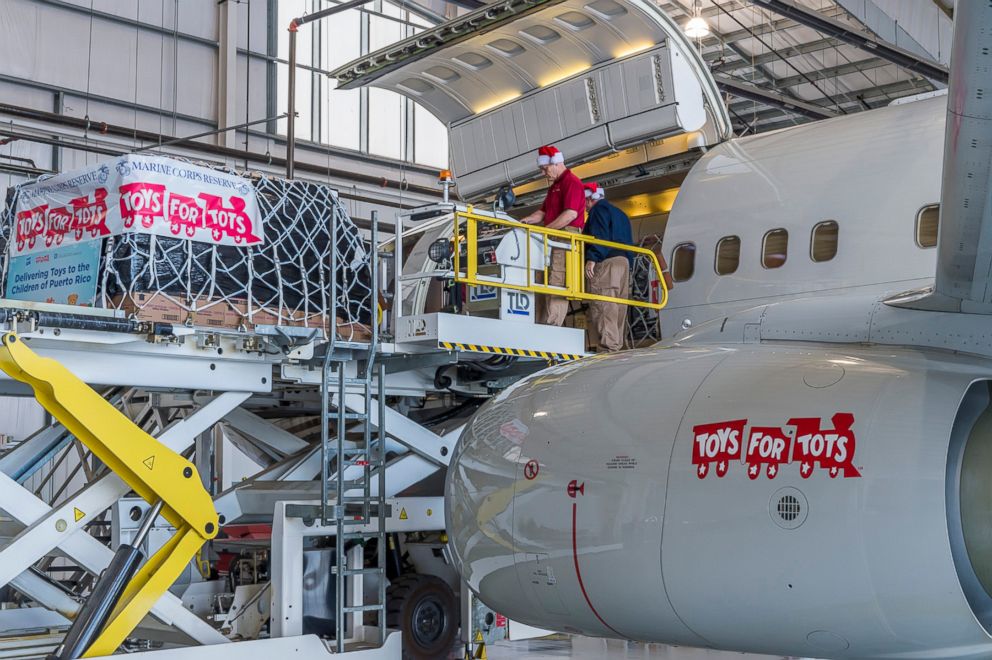 Members of the U.S. Marines Corps. will be distributing the toys throughout the island in time for Christmas and Three Kings Day on Jan. 6, according to Toys for Tots.
Hasbro, Inc. donated the toys, while Hillwood Airways provided the cargo plane. In the past, Toys for Tots has struggled to find cost efficient ways of transporting toys to Puerto Rico, according to the press release. Hillwood Airways CEO Ross Perot, Jr. said the company is "very thankful to be able to make a difference" for families in Puerto Rico.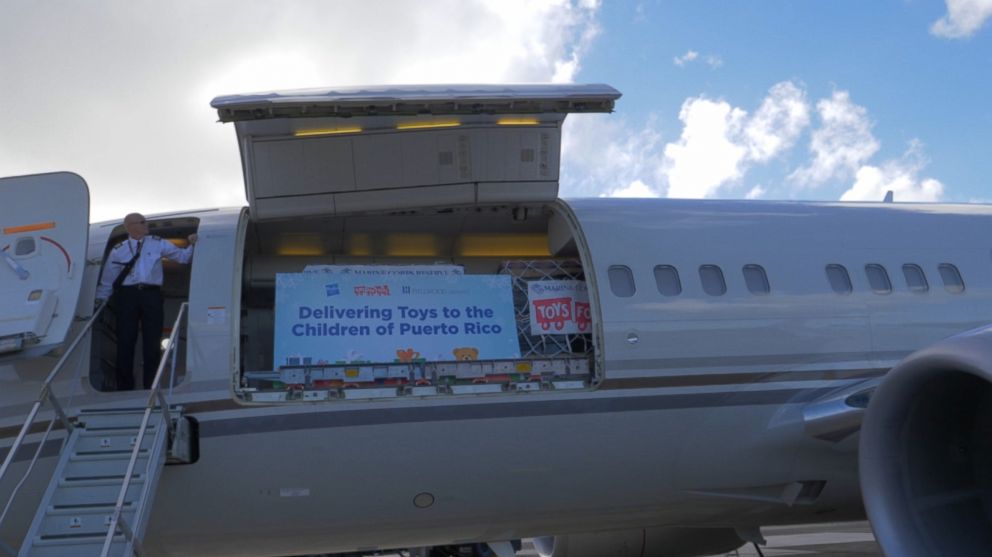 As a Toys for Tots partner for more than 20 years, Hasbro has donated more than 3.5 million toys and games nationwide to the foundation, according to the press release.
"Our purpose as a company is to make the world a better place for children and their families, and we are grateful for this opportunity to help make a difference for deserving families this holiday season," Brian Goldner, chairman and CEO of Hasbro, Inc., said in a statement.
ABC News' Joshua Hoyos and Lindsey Jacobson contributed to this report.