Abigail Kopf is incredibly lucky to be alive and has made remarkable progress in the three years since she suffered a near-fatal gunshot wound to the head during an Uber driver's 2016 murderous rampage, but she is still struggling to fully recover from what happened to her.
"Sometimes I don't feel normal," Abbie Kopf told "20/20." "I can't ride a normal bike. I can't do cartwheels like I used to yet."
Watch the full story on "20/20" THIS FRIDAY, Feb. 22, at 9 p.m. on ABC.
Kopf was 14 years old when former Uber driver Jason Dalton went on a rampage of random shootings on Feb. 20, 2016, around Kalamazoo County, Michigan. Dalton shot eight people that day. Six of those people, including a woman Kopf considered to be like a grandmother to her and three other adults she was with at the time, were killed.
Kopf, now 17, was shot in the head and suffered a shattered skull. She said memories from her childhood are "long gone" and "there's only a few things" she can remember from before the shooting.
"I almost died," she said.
It was a Saturday night, and Kopf was with Barbara Hawthorne, who was like a grandmother to her, and Hawthorne's three friends: Mary Jo Nye, Mary Lou Nye and Dorothy "Judy" Brown.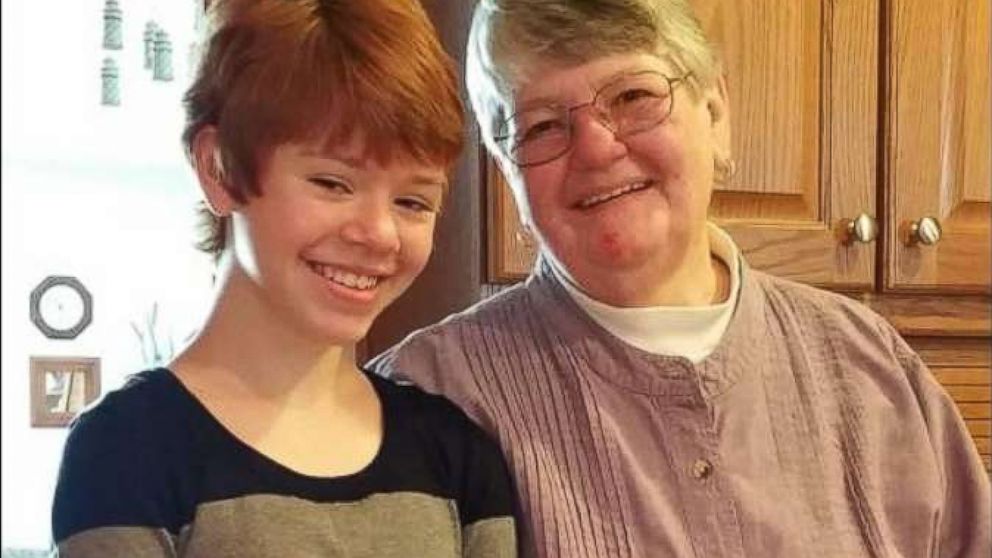 The group of five met up at a local Cracker Barrel and went to see a Chinese acrobatic show in Kalamazoo. Kopf and the four women were returning to their vehicles when Dalton drove into the parking lot.
Police said Dalton drove up and shot Mary Lou Nye in her van, and then shot the four others in a second car. Kopf was found alive with a gunshot wound to the head and was rushed to the hospital.
Kopf said she heard later that Hawthorne had pushed her down, possibly saving her life, and gave police information on how to contact her parents while gravely injured. Hawthorne, 68, died later at the hospital.
"If it wasn't for her, I wouldn't be here," Kopf said.
After Kopf arrived at the hospital, her mother Vicki Kopf got a phone call no parent ever wants to get.
"The house phone rang, and it was about quarter to midnight," Vicki Kopf told "20/20." "[A hospital staffer] said, 'Well, we're from Bronson Methodist and she said I'm trying to find the parents of an Abigail.' I said 'I'm her mother and I said what's happened? What's going on?' and that's when she told me she was shot in the head."
Vicki Kopf rushed to the hospital. She said she went to see her daughter in the ICU, and "a couple hours later," Abbie "flat-lined."
"They tried to do CPR. And that was horrific to see," Vicki Kopf said. "Finally, we hollered for them to stop -- we told them to let her go. If it was meant to be, it was meant to be."
Vicki Kopf said she started to say her goodbyes. The staff unhooked her daughter from the ventilator machine, started removing other equipment from the room, and they put a blanket "almost to her neck," when Kopf said she put her head on her daughter's chest, heard a heartbeat and yelled for a nurse to come back.
"The nurse said 'Holy crap,'" Vicki Kopf said. "She was smacking buttons on the wall and people were flying back in and they had her all hooked back up again."
"At that point I knew right there she was back, and that she was going to fight like holy hell," Vicki Kopf said.
In the days afterward, Abbie Kopf's chances of survival were slim. Her skull has been shattered. Doctors removed the frontal right lobe of her brain and installed a plate in place of the missing protective bone. She was in a coma for days.
"My mom was a basket case. She sat on my bed the whole eight days, five days, however long I was in a coma," Abbie Kopf said. "She didn't sleep, she didn't eat, she didn't drink. She just sat there and waited for me to wake up."
After she woke from her coma, Abbie Kopf said she remembered asking "'What happened to me?' and… [my mother] walked in and said, 'Honey, you were shot in the head.'"
"She cried," Vicki Kopf said. "She didn't say anything at that point. And then a couple hours later, she'd ask me again what happened to me because she couldn't remember it, she couldn't retain it."
When she found out Hawthorne died in the attack, Abbie Kopf said she "almost lost it."
"She had the best hugs and the best laugh… her laugh was infectious. I miss it," Kopf said. "I miss her unconditionally. Every single day."
In addition to Hawthorne, sisters-in-law Mary Lou Nye, 62 and Mary Jo Nye, 60, along with Brown, 74, died as a result of Dalton's rampage. His other two victims, Richard Smith, 53, and his 17-year-old son, Tyler, were killed at a car dealership in the area.
Weeks after the shooting, Abbie Kopf learned to walk again at Mary Free Bed Rehabilitation Hospital in Grand Rapids. Early in her recovery period, she experienced "skull-splitting" headaches and had lost significant sensation on the left side of her body. It was six months before she was able to go home.
Kopf faced several complications with her surgeries, including an infection near the plate in her head, forcing doctors to take it out.
Dalton pleaded guilty in January 2019 to 16 charges, including six counts of murder and two counts of assault with intent to commit murder. He was sentenced on Feb. 5 to life in prison without the possibility of parole.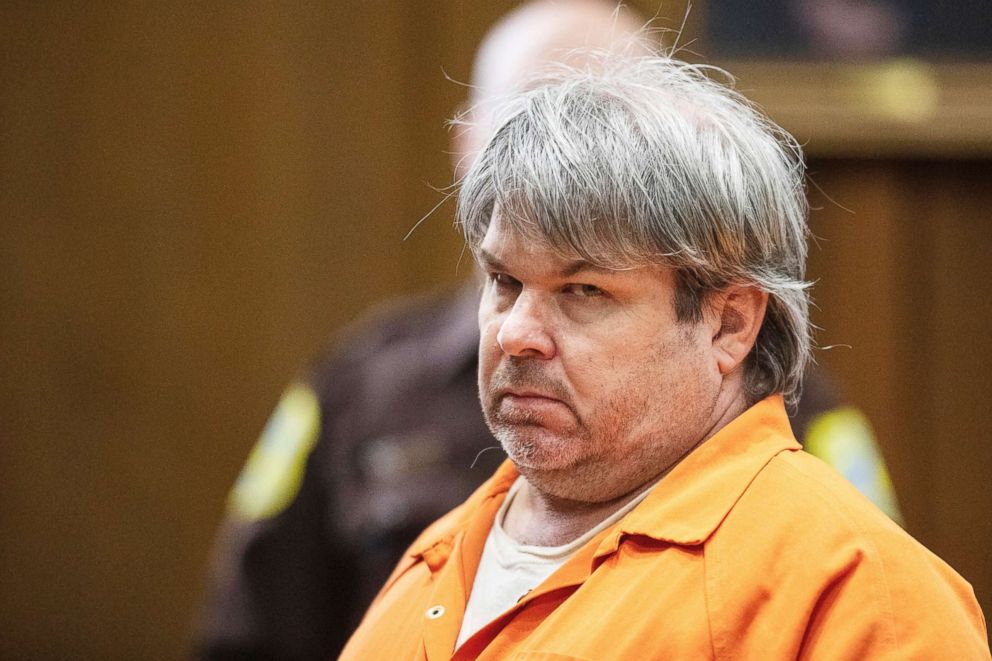 Today, Kopf can walk, talk, and eat – "and my brain surgeon had said I would never be able to do that," she said. "He said it was a shocker that I was actually still alive."
She still can't remember much from the night of the shooting. One of the last things she remembers is seeing the Chinese acrobat show with Hawthorne and her friends.
"There was this Chinese person who was climbing up chairs. He kept stacking them and doing like, summersaults and stuff, handstands on the chair. And finally he got so high that everyone screamed," Kopf said. She said she can't remember anything after that scene.
Kopf now has a service pig named Snuffles and has returned to school. She said she has an "80 percent chance" of making a full recovery and dreams of working with animals someday.
But Kopf said she "can't stand" Dalton for murdering her friends and changing her life forever.
"Sometimes I [think I'd] like to trade places with him, to where he could have the gunshot wound and I could be normal," she said.