Video shows good Samaritans help police rescue driver from fiery crash
The incident happened in Westtown Township, Pennsylvania.
Police in southeastern Pennsylvania released video of good Samaritans helping rescue a driver trapped underneath an overturned car on fire in a school parking lot.
The Westtown-East Goshen Regional Police Department posted the dash camera video from the March 14 accident in Westtown Township on its Facebook page Monday.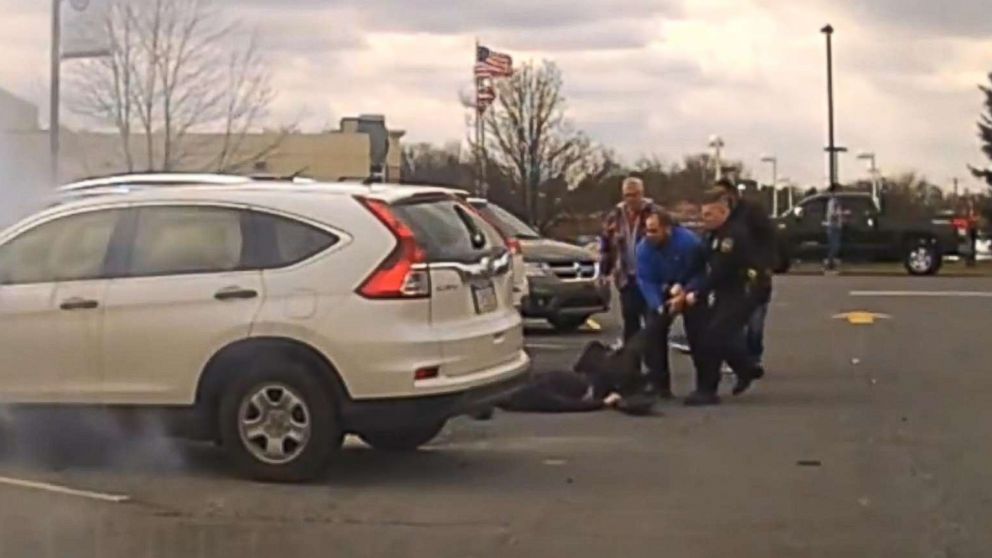 The video shows a group of civilians, who police said were faculty members of Saints Simon and Jude School, using fire extinguishers on the white Honda to keep the fire from spreading.
Officers and citizens are then seen running behind the vehicle and pushing it upright before the driver is pulled away to safety.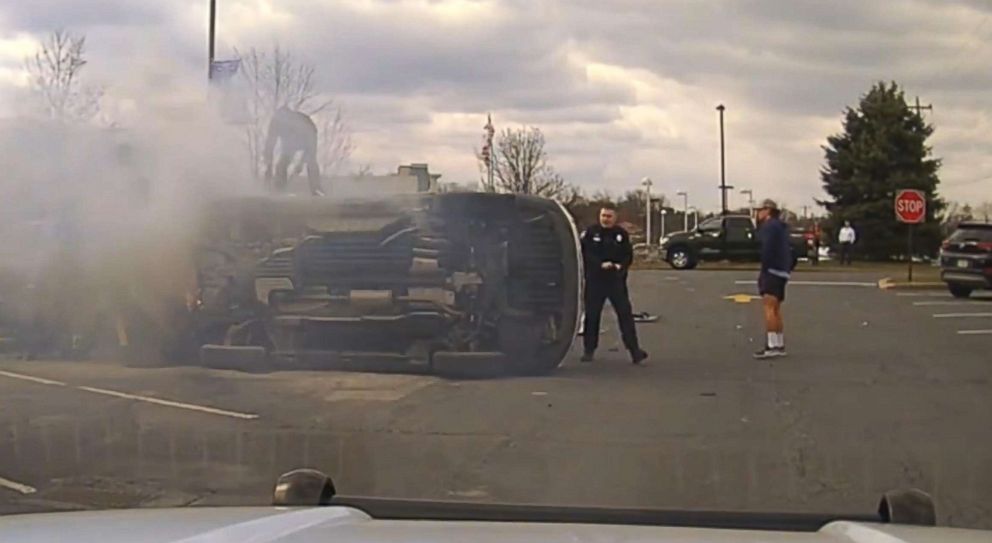 In a press release, police said early indicators from the incident showed the driver lost control while driving westbound at a high speed on West Chester Pike. Police said the vehicle struck the center median and crossed the eastbound lanes before entering the parking lot of the school, where it struck several parked vehicles.
Police said the driver was treated at the scene and taken to Paoli Hospital with moderate injuries.