— -- The man who authorities say gunned down worshipers at a rural Texas church on Sunday was seen on video methodically walking into the pews and executing his victims, a law enforcement official told ABC News.
After the gunman opened fire at the small First Baptist Church in Sutherland Springs, 26 were left dead, according to police, who have included an unborn child in the death count. Authorities said 20 other people were injured, 10 of them critically. The suspect, Devin Kelley, died after the shooting. The attack was deemed the worst mass shooting in Texas history.
The source told ABC News the camera angle did not show most of the pews, but the video did show Kelley walking up and down the main aisle at least three times, firing as he went.
Kelley went into every pew to unload rounds on the worshipers who were cowering on the ground, the source said.
Kelley did not appear to be in a rush as he executed people, including shooting some in the head, the source said.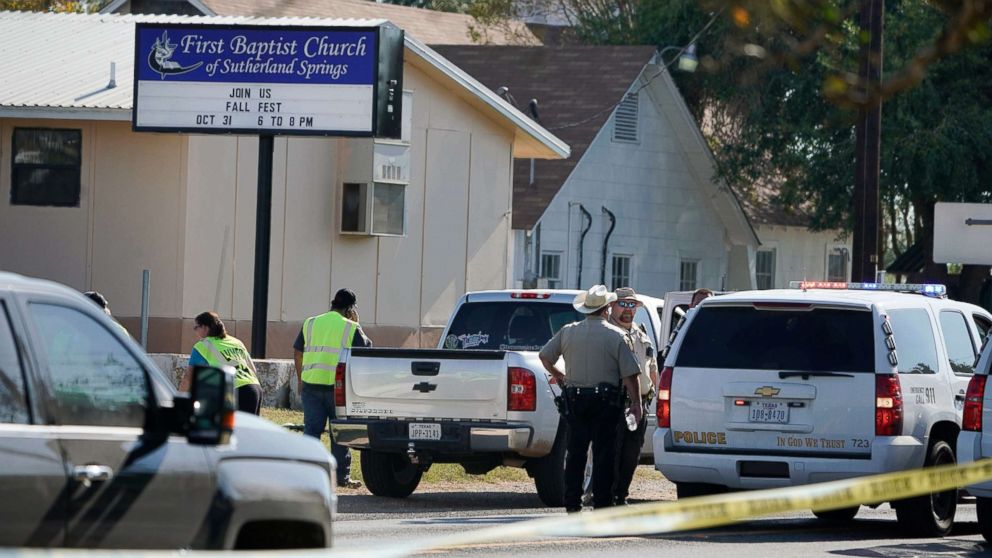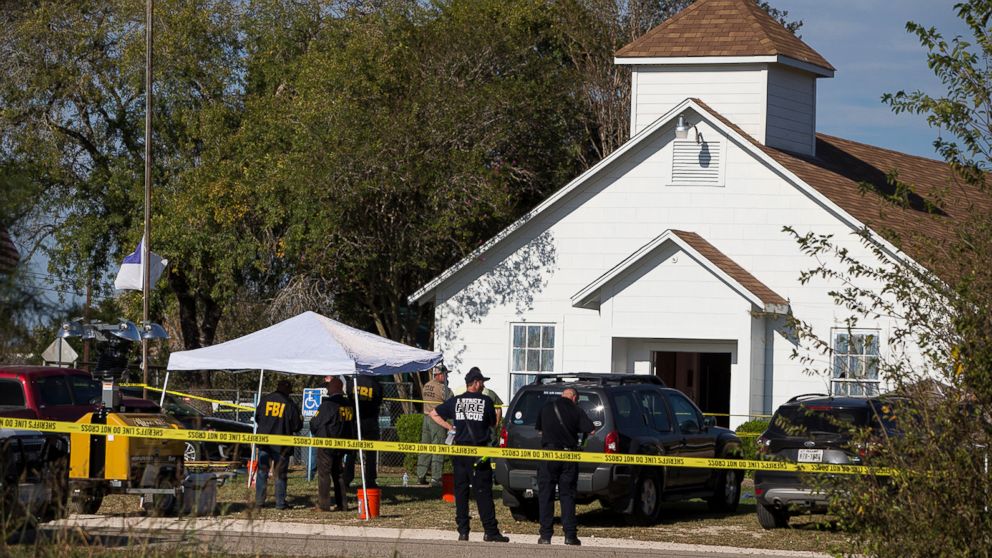 The source added that the scene was eerily silent during the attack.
Survivors described only the sound of gunfire.