"The View" co-hosts reacted Wednesday to Bill Cosby's sentence of three to 10 years in state prison.
"I do wonder what precedent this [sets], what message this sends, because there are many others that are going to come forward," Abby Huntsman said of survivors now empowered to come forward by this decision. "We're gonna have to find out what happens to them. I think you should be really concerned if you're one of those men, those people who have been accused."
Cosby is the first man named as a sexual predator during the #MeToo movement to be sent to prison. The co-hosts remarked on Cosby's cultural impact as an actor and his extraordinary fall from grace.
"The important thing to know is this is the first, not the last," Whoopi Goldberg said. "I think it's important and it should not be a bad thing to say 'listen, we need to ask these questions! We don't want to [wrongly] put people away.'"
"This judge treated Bill Cosby as he would treat any defendant," Sunny Hostin said. "He didn't get this celebrity break that we hear about all the time... the sentence was right in line with what you would give to someone who was classified as a 'sexually violent predator.'"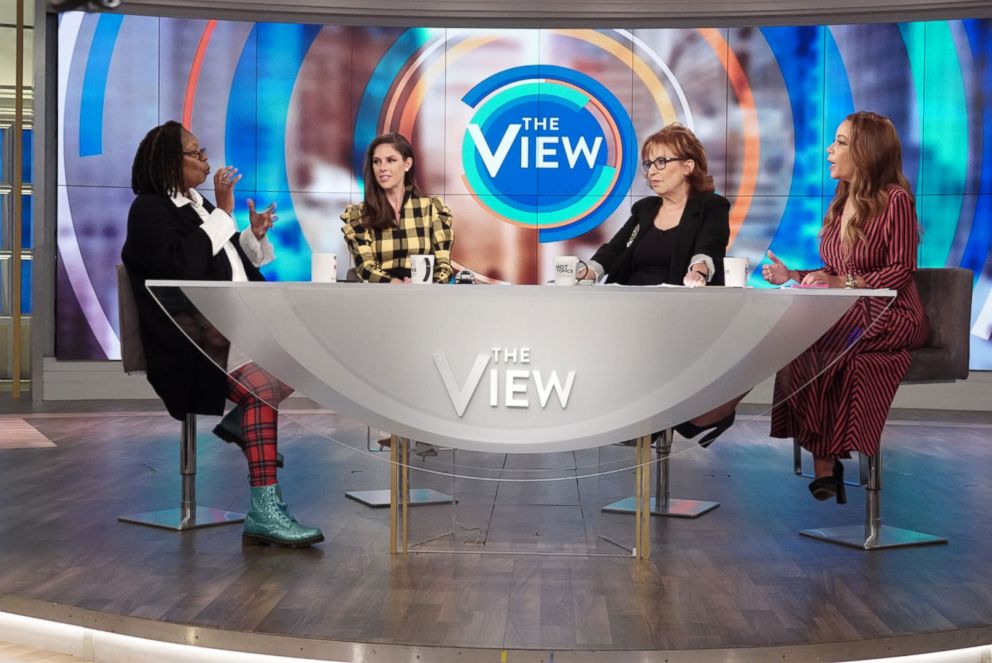 Moments after a third woman, Julie Swetnick, came forward with allegations of sexual misconduct against Supreme Court justice candidate Brett Kavanaugh, the co-hosts discussed those claims on the show with her lawyer, Michael Avenatti. Swetnick claims to have directly witnessed sexual misconduct by Kavanaugh during his high school years.
Swetnick alleges that she "became aware of efforts" by Kavanaugh and his friend Mark Judge and others to spike drinks at parties with drugs or grain alcohol in order to cause girls to lose their inhibitions and their ability to say "No."
In a statement Wednesday, Kavanaugh called the allegations by Swetnick "ridiculous and from the Twilight Zone."
Every episode of ABC's award-winning talk show "The View" is now available as a podcast! Listen and subscribe for free on Apple Podcasts, Google Podcasts, TuneIn, Spotify, Stitcher or the ABC News app.