A Virginia police officer is quickly gaining the reputation of being the most kid-friendly cop in the neighborhood.
South Hill Police Cpl. C.B. Fleming was caught on camera playing dolls and coloring with sidewalk chalk with kids after responding to a report of a suspected gas leak at the Mecklenburg Manor apartment complex on Valentine's Day, South Hill Police Chief Stuart Bowen told ABC News.
The police department is dispatched to fire calls to gather any information to report back to the volunteer fire department, which is why Fleming was there, Bowen said. Once it was determined it was a false alarm, Fleming went straight to a different kind of work: playing with the kids.
"I think he just enjoyed interacting with them because that's just the kind of person he is," Bowen said.
Iesha Roper-Boswell, who caught the heartwarming moment on camera, told CBS Richmond affiliate WTVR that the kids "need someone who they feel is a superhero."
"It's just amazing, the bond he has with the children," the 28-year-old mother told the local station.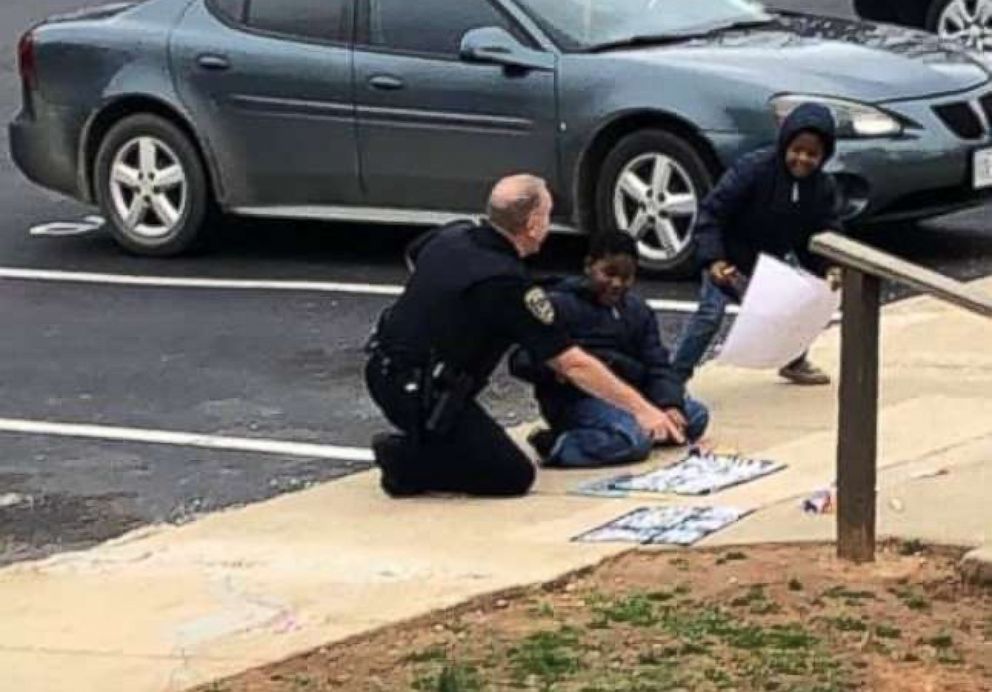 The images show Fleming, who has been on the force for 15 years, lying on his stomach on the sidewalk as he interacts with the children.
Bowen described Fleming as an "outstanding person" with an "infectious personality. He is "very strong family man" with four kids of his own and has also fostered two other children, Bowen said.
"This isn't the first time he's done something like this," Bowen said, adding that the officer "saw an opportunity to go out and speak to these kids and show them the positive side of a police officer" and that there's "no reason to be afraid."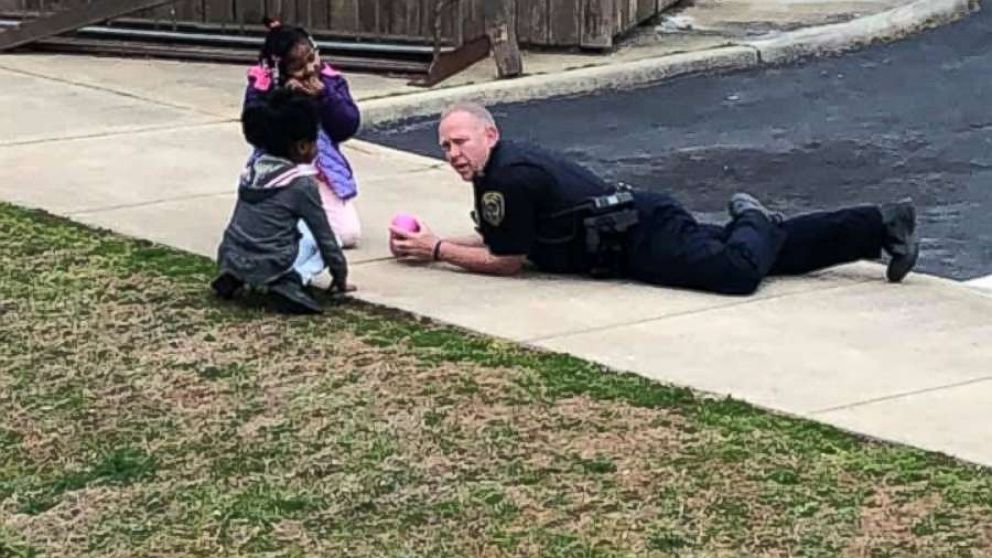 Roper-Boswell told WTVR that she had just finished telling Fleming that her daughter, niece and some of the other children were afraid of police, prompting him to jump into action.
"So when he came and played with them, I captured that moment, not because I thought it would go viral, but it was amazing that my niece didn't break out into tears," she said, adding that he changed the children's lives.