Some school shooters act out and get in trouble with either school officials or police before making the deadly decision to open fire.
For others, the shooting may be their first significant instance of violence.
By all public accounts so far, Dimitrios Pagourtzis fell into the latter category up until the moment he shot and killed 10 people at his high school and injured 13 others last Friday.
Pagourtzis's clean record contrasts with that of Nikolas Cruz, the alleged shooter who killed 17 people in Parkland in February.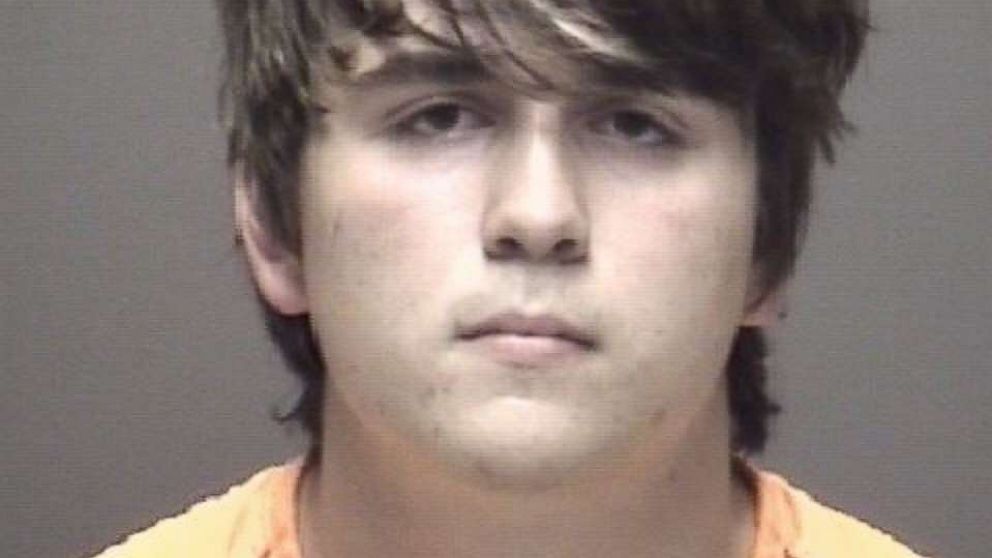 According to school records obtained by ABC affiliate WPLG, Cruz was involved with an assault in January 2017, less than a month before the shooting. On the same day as the assault, he was suspended for one day and a threat assessment was ordered for him. He had been suspended for two days one month earlier. It is unclear what the result of the threat assessment was or whether one was even conducted.
In spite of an apparent lack of disciplinary issues with Pagourtzis, that doesn't mean there were no warning signs, experts say.
Scanning social media
Steve Gomez, a former FBI special agent in charge and current ABC News consultant, pointed to a T-shirt bearing the words "Born to Kill" that the teen posted on a social media account less than a month before the shooting.
"Threatening people at school, talking about violence, sharing social media posts showing guns, knives, T-shirts that say, in his case, 'Born to Kill,' are all signs," Gomez said.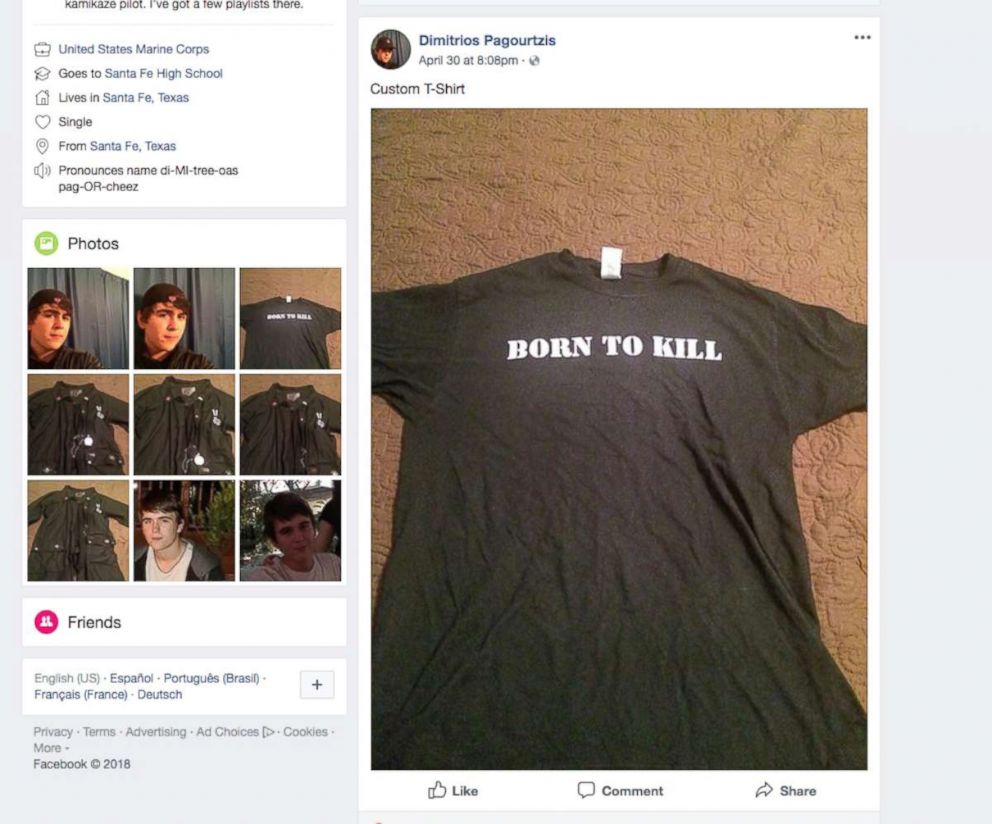 Robert Boyce, a recently retired New York Police Department chief of detectives who is now an ABC News consultant, noted that social media can hold a number of clues.
"If someone sees something eerily or out of character on social media, someone needs to step forward. Go tell a teacher," he said.
Boyce was still working for the NYPD immediately after the Feb. 14 shooting in Parkland, and he said suspected school shooter complaints at schools "went way up" in the aftermath.
Other clues
Pagourtzis had reportedly been wearing a trench coat and heavy boots in the weeks before the shooting -- something that should have raised questions given that temperatures in Texas regularly hit the 80s and 90s in late spring, Boyce said.
Other changes in behavior, such as self-imposed social isolation, could also suggest a turn for the worse, Boyce said.
Sandy Hook Promise, a gun violence prevention group founded by the parents of two victims of the 2012 elementary school shooting, started a "Know the Signs" program that teaches students, parents and educators how to recognize red flags on social media and elsewhere before violence unfolds.
The group also notes on its website that "most mass shootings are planned for six months to a year. In almost every documented case, warning signs were given off that were not understood, were not acted upon quickly or was not shared with someone who could help."
Gomez said changes in romantic relationships, especially the ending of a relationship, or an individual "not taking no for an answer" and becoming aggressive are potential warning signs. School administrators need to be notified as well as law enforcement about these red flags, he added.
"What law enforcement has to do is they have to engage with the schools, the school districts, school administrators as well as parents, so they can explain to them the kind of red flags and behavioral indicators of concern that they need to look for with students who may potentially commit such violent attacks," Gomez said.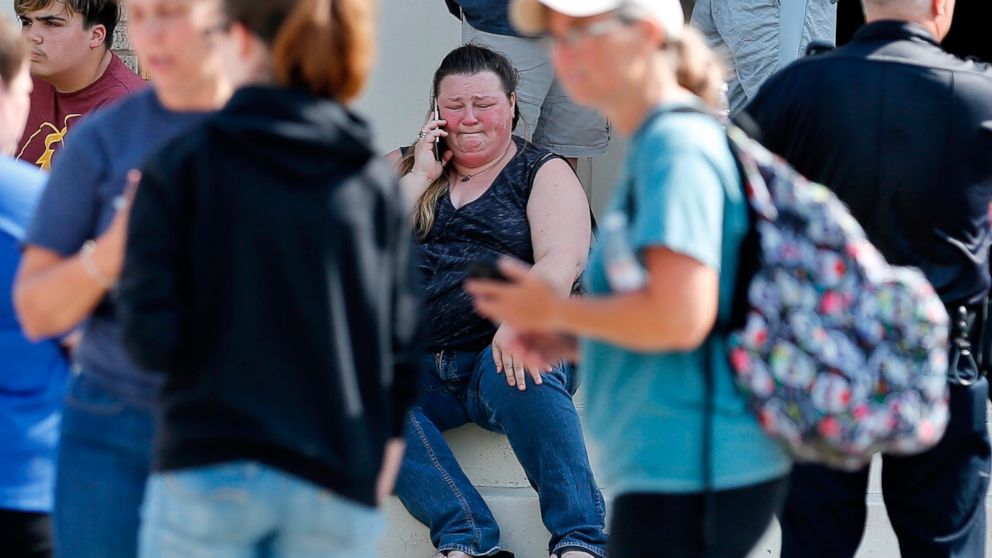 An extreme step
Another step, which Gomez acknowledges is controversial, is to stop children and teens from having access to guns and gun training.
When asked what he would say to parents today, Gomez responded, "You may think your kid is mature enough [to handle guns] but you don't know when your kid is going to have a bad day and take a gun into school and shoot away their problems just like 10 to 20 other students have done in the last year."
He said that the Santa Fe shooting "is a game changer" because it occurred three months after the deadly shooting at Marjory Stoneman Douglas High School in Florida.
"You would have thought things were done to stop this, prevent this after Parkland but then this happened," he said.