Wife of Gilgo Beach murder suspect: 'Everything is destroyed' after husband's arrest
Rex Heuermann was charged in the murders of three women.
The wife of Rex Heuermann, the suspect arrested on suspicion of murdering three women in the Gilgo Beach, Long Island, area told ABC News Monday that "everything is destroyed" following the arrest of her husband.
Asa Ellerup told ABC News in a phone call that she and her two adult children are adjusting to the reality that they have a family member who has been arrested on suspicion of being a serial killer.
"[My children] have been crying themselves to sleep and I've been crying myself to sleep too," Ellerup, who has filed for divorce from Heuermann, told ABC News.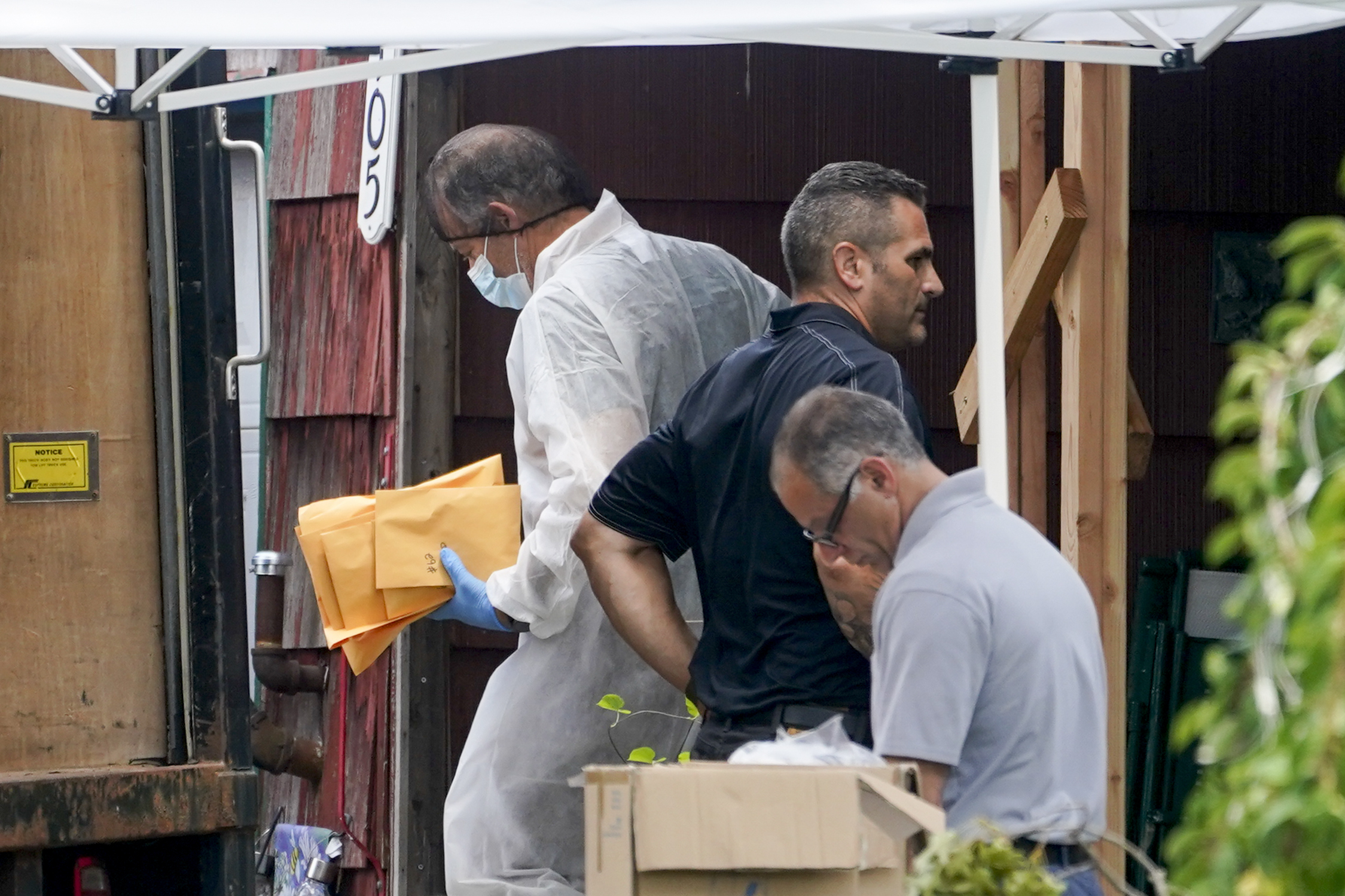 Ellerup said that following the search of the family home, her family's belongings — which are now piled in boxes or otherwise strewn across their floors — are a constant reminder of Heuermann's alleged crimes.
"Every time my kids go through something ... they open a box. Every single time they cry," Ellerup said. "Everything is destroyed," she said.
Ellerup told ABC News that the situation has prompted her son, who is developmentally delayed, to sleep in a chair at night.
Earlier this month, Heuermann was arrested in Manhattan and charged with the murders of Melissa Barthelemy, Megan Waterman and Amber Costello, whose bodies were found covered in burlap along Ocean Parkway on Long Island's South Shore in December 2010. He was also named the "prime suspect" in the death of Maureen Brainard-Barnes, a fourth woman discovered in the same spot, police said.
Heurmann has pleaded not guilty. He is expected in a Suffolk County Court on Tuesday.