A woman who accuses Bill Cosby of drugging and sexually assaulting her lashed out at the comedian in a Pennsylvania court on Wednesday in an apparent attempt get him to acknowledge what she claims he allegedly did to her in a Las Vegas hotel room more than 30 years ago.
Chelan Lasha, one of six women scheduled to testify for the prosecution that Cosby drugged and assaulted them, told the court that Cosby allegedly molested her in 1986 when she was just a teenager.
In a dramatic moment that veered from the prosecution's script, Lasha attempted to address the 80-year-old Cosby directly. Staring at him from the witness stand, she said, "You remember, don't you, Mr. Cosby?"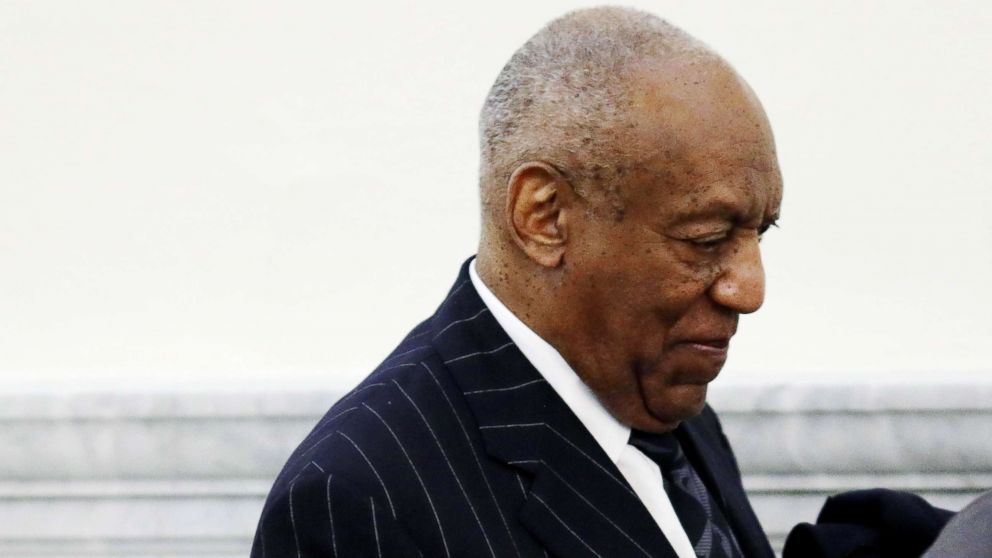 Cosby did not make eye contact with Lasha during her outburst, staring down at the defense table as the presiding judge called for a lunch recess.
The confrontation came on the third day of Cosby's retrial in Montgomery County Court in Norristown on three counts of aggravated indecent assault. His first trial ended in a mistrial in June when a jury could not reach a verdict.
The first trial hinged mostly on the testimony of one Cosby accuser, Andrea Constand, who says Cosby drugged her and violated her in 2004 at his home in suburban Philadelphia.
While Constand is scheduled to testify in the retrial, the prosecution has been allowed to call five additional women who claim they were sexually assaulted by Cosby in an attempt prove a pattern of criminal conduct by the famous defendant.
Earlier Wednesday, Lasha sobbed on the witness stand as she described allegedly being attacked by Cosby in 1986 in the so-called Elvis Presley suite of the Las Vegas Hilton Hotel.
She told the jury that she was a 17-year-old aspiring model when Cosby invited her to his room. She said she was battling a cold when she arrived at Cosby's suite and that he gave her a blue pill and a shot of Amaretto sweet Italian liqueur to wash it down.
She recalled Cosby allegedly telling her that the pill would "help break up the cold" and urging her to drink a second shot of Amaretto.
Lasha said the pill knocked her out and when she came to she was wearing a hotel robe with nothing on underneath. She recalled that Cosby woke her up by clapping his hands loudly and repeatedly saying, "Daddy says, 'Wake up!'"
As she regained consciousness, Cosby, she testified, was allegedly fondling her and humping her, making deep guttural grunts.
"Dr. Huxtable, what are you doing to me?" she said she told Cosby, using the name of his TV character from "The Cosby Show."
Prior to her testimony, Judge Steven O'Neill ruled that the defense could raise Lasha's 2007 conviction for making a false statement to police, but the judge warned he would sharply limit exploration of the incident during cross-examination.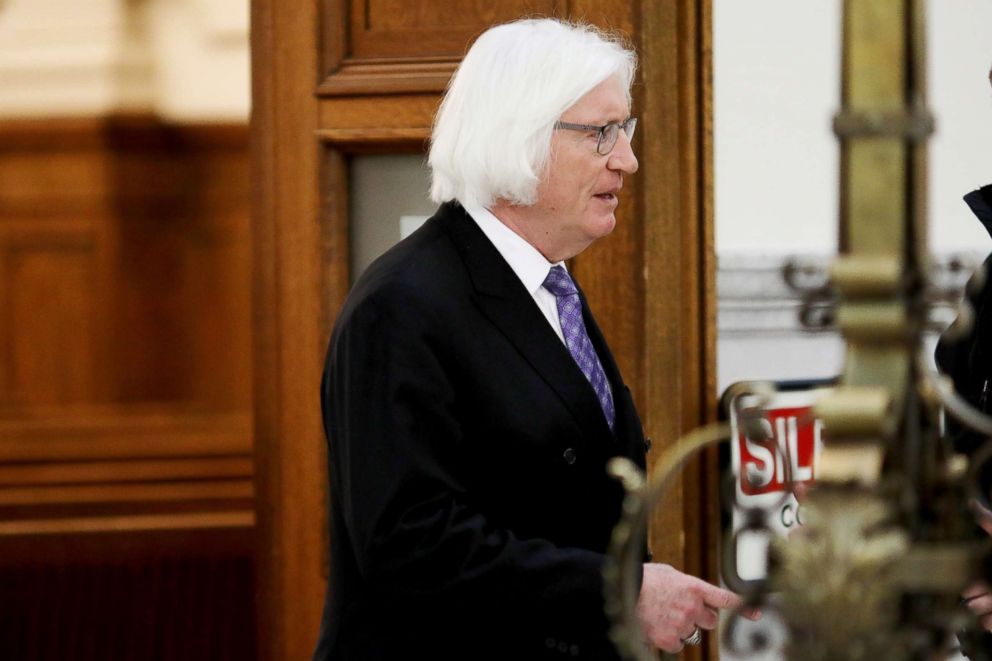 "This case is about credibility," O'Neill told prosecutors prior to issuing his ruling. "The crime is a crime of falsehood; that's all that matters."
Cosby has denied all charges of sexually assaulting and drugging women.
Lasha was the second accuser to take the stand in the retrial.
On Tuesday, Heidi Thomas, formerly Heidi Johnson, testified that Cosby sexually assaulted her when she was a 24-year-old aspiring comedic actress.
She said she met Cosby in 1984 in Reno, Nevada, after he offered through her agent to give her acting coaching. She said she was flown to Reno and driven to a home, where she found Cosby alone.
According to Thomas, he asked her to do a monologue in which she would play an intoxicated person and urged her to take a sip of white wine, which she did. She said the next thing she remembered was waking up to find Cosby molesting her.