A Bonney Lake, Washington, woman recently discovered four mysterious urns inside a used SUV she bought at an abandoned car auction.
The woman, Andrea Davidson, told ABC News she bought the teal 1997 Geo Tracker for about $700 last week at Pro-Town in Auburn, Washington. When she took it home to check its condition, she was "shocked" at what she found, she said.
Davidson, 37, said she found four urns concealed under old photo albums, social security documents, journals and other personal items that appeared to belong to a woman named Sasha Eddins. Three of the urns seemed to contain human ashes, while a fourth, labeled "Cha-Cha," appeared to hold a pet, she added.
"I was shocked," Davidson said. "It was something you don't expect to find in a car. It definitely felt eerie and pretty creepy."
Two of the urns had names on them: Dawna L. Kerr and Michael Anson Kerr.
Through public records, ABC News was able to get in contact with Michael Anson Kerr's brother and mother -- Robert Lewis Kerr, 57, of Indianapolis, Indiana, and Frances Kerr, 93, of Round Rock, Texas.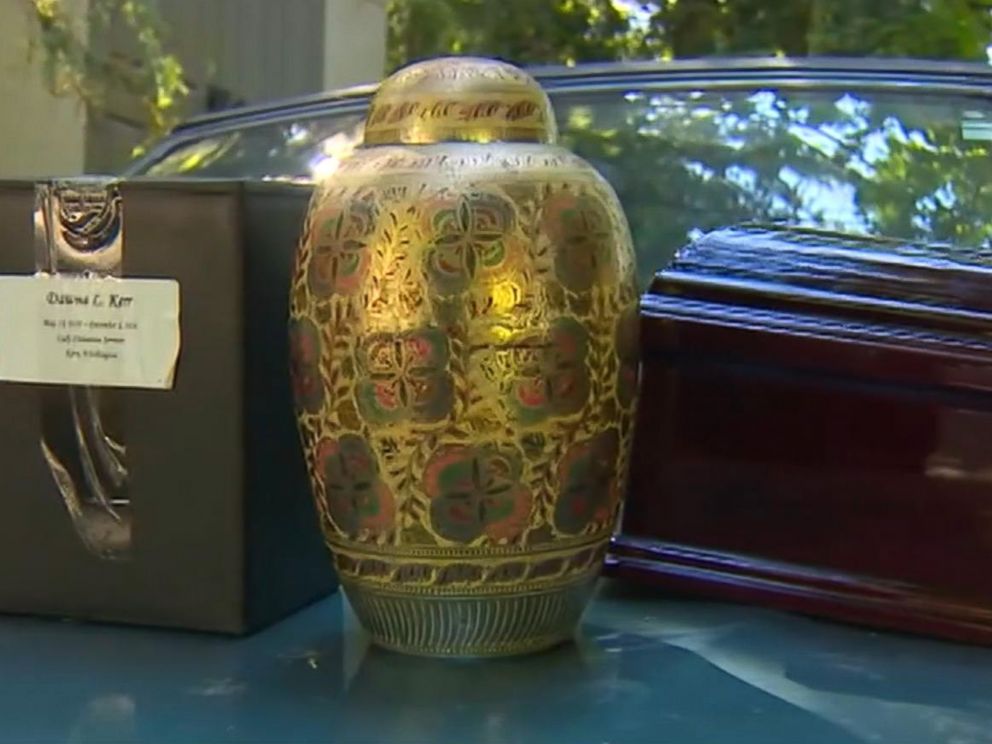 Robert and Frances Kerr said Michael had been married to Dawna for over 20 years and that they had a pet Doberman named "Cha-Cha" and an adopted daughter, Sasha Rogers, in her 30s. Rogers' last name at one point was Eddins during a previous marriage, they added.
Michael was in a nursing home in Kent, Washington, when he died in May of 2014, and Dawna died in Seattle a few months later the same year in December, they said. They added that they weren't close to Michael and Dawna's adopted daughter, Sasha.
Davidson, who found the urns and Sasha's belongings, said Sasha appeared to be homeless and living out of the car.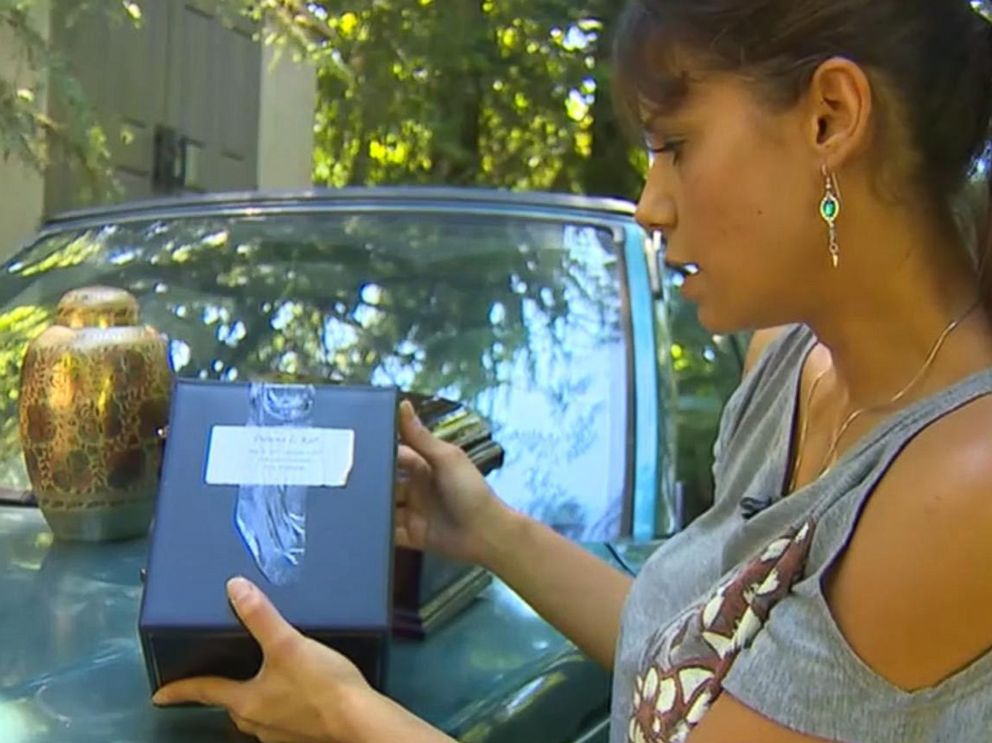 "The journal shows Sasha was basically homeless, on the street for the past six months," Davidson said. "Sasha had apparently come across some gypsies somewhere in a parking lot, became friends with them and it seemed like she was thinking about moving to Oregon. She seemed to be going through some hard times. I hope she's OK."
Robert Kerr and Frances Kerr said they had not been in touch with Sasha and were not aware of her whereabouts.
ABC News gave Davidson Robert Kerr's contact information, and the two said they would be working together, so that Robert can take back the urns and some of the family items Davidson found in her car.
It is still unclear whose remains are in the fourth, unlabeled urn.
The teal SUV in whch the urns were found was originally impounded July 11 by the Kent Department Police, Pro-Tow technician and specialist Keith Lewis said today. He said he did not know who originally owned the car.
Lewis added that when an owner does not pick up their impounded vehicle after three notices, the car can be sold at an abandoned vehicle auction where the vehicle, along with the belongings in the car, gets passed down to the buyer.