BEIJING -- China, a traditionally tea-drinking nation, is embracing coffee in the metropolis of Shanghai as the country stands to become the largest market for Starbucks.
The 30,000 square-foot flagship Starbucks Reserve shop opens Wednesday in the heart of West Nanjing Road, a famous upscale shopping street in Shanghai. The store has more than 400 employees and can serve up to 550 people at a time, according to the Seattle-based company.
On Tuesday, crowds sampled fresh brews and watched beans being roasted on-site at the grand opening event for the brand's first international Starbucks Reserve Roastery, focused on serving higher-end gourmet coffee. Five other sites for the specialty Starbucks brand are planned around the world, including two more U.S. locations, one in Japan one in Italy, according to the company. The first Starbucks Reserve Roastery opened in the company's home city of Seattle.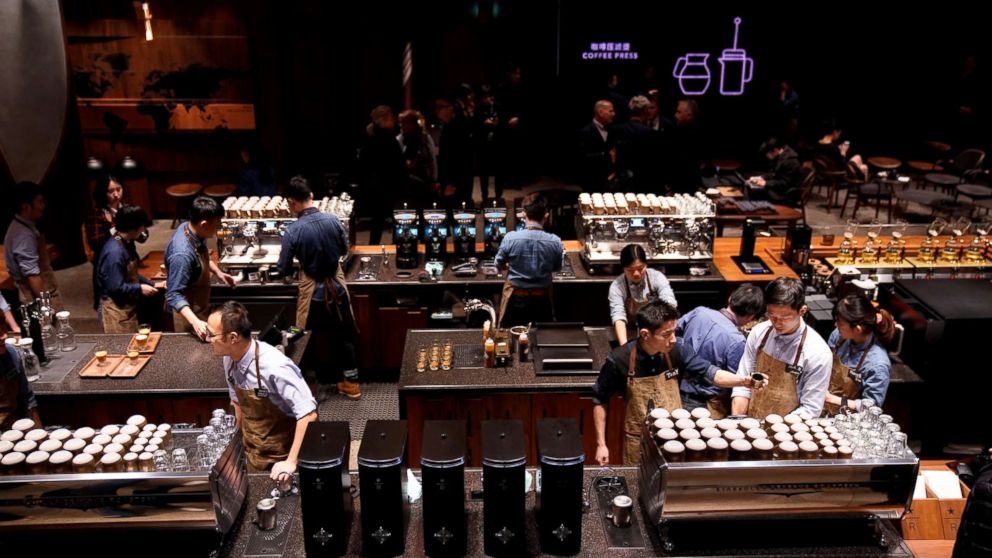 The U.S.-based coffee chain has seen China as a key market, where sales grew seven percent versus a three percent growth in the rest of the world in the past year, according to a company statement. Starbucks currently runs 3,000 stores in China, where it claims to be opening "a store every 15 hours." The company said it plans to open 5,000 stores in the country by 2021.
"China represents the most important and exciting opportunity ahead of us. As our first international Roastery, we will take even bolder steps to make this Shanghai location our most stunning store," Howard Schultz, executive chairman of the Seattle-based company, said in a company statement.
Despite a long, proud history of tea drinking and the fact that a tall latte costs as much as $4.69 in China, people have taken to coffee and culture of Starbucks with its specialty drinks and free Wi-Fi and bathrooms. They even take Starbucks selfies.
Jack Ma, founder of China's e-commerce giant Alibaba, with which Starbucks is partnering for mobile payment services and other items, said that though Starbucks came to China, which is primarily a tea-drinking country, the Seattle-based company is making "so many people love coffee."
Ma said, for himself, "I don't like coffee, but I like Starbucks."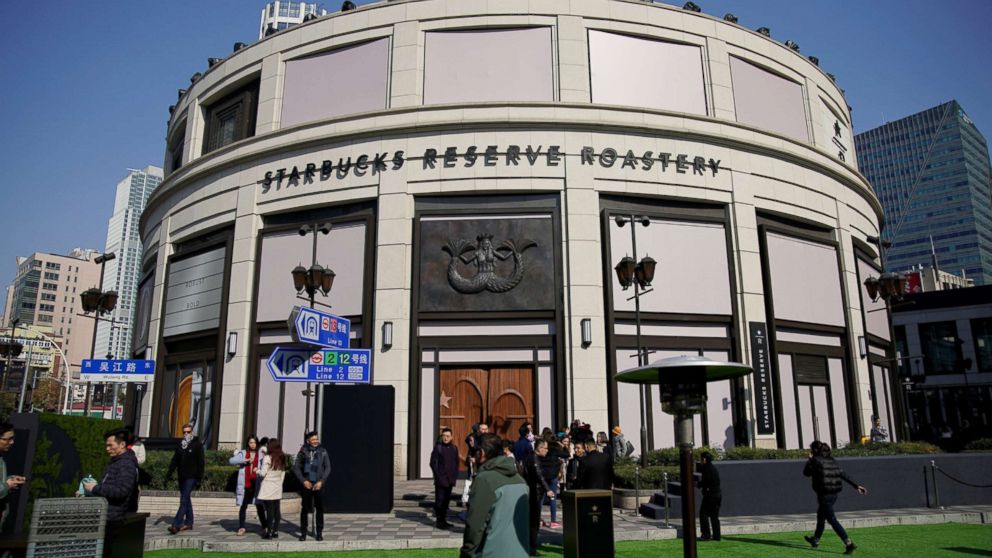 The Shanghai flagship store will offer a range of Chinese teas at a "tea experience bar," as well.