Liz Cheney Jumps Into Wyoming Senate Race Against Mike Enzi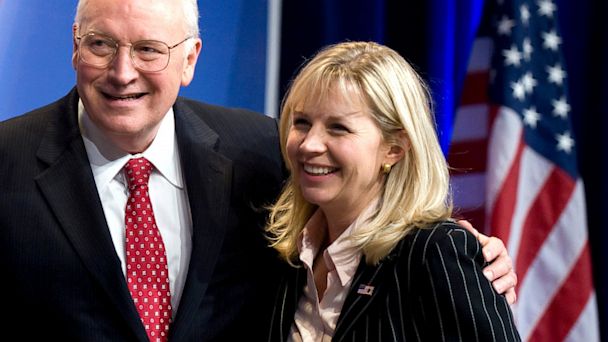 Former Vice President Dick Cheney embraces his daughter Liz Cheney at the Conservative Political Action Conference (CPAC) on Feb. 18, 2010.
Liz Cheney said on Tuesday that she intends to run for Senate in Wyoming, making her first foray into electoral politics by taking the rare step of challenging a sitting Republican incumbent, Sen. Mike Enzi.
Cheney, the 46-year-old daughter of former Vice President Dick Cheney, moved to Wyoming last year with her family to eye political opportunities. She had hoped Enzi would retire, but when he formally announced his re-election earlier Tuesday, she suddenly announced she would join him, a decision that sets the stage for a contentious Republican primary fight.
Her decision seemed to surprise Enzi, 69, who is seeking his fourth term in the Senate.
"She said that if I ran she wasn't going to run, but obviously that wasn't correct," Enzi said, speaking to reporters as he left the Senate floor. "I thought we were friends."
The move by Cheney adds a new level of intrigue into the 2014 midterm elections. Wyoming, one of the most reliably conservative states in the country, will almost certainly not affect the balance of power in the Senate, but the race will be a marquee Republican event.
Several Republicans in Washington rushed to Enzi's defense as word spread that Cheney had jumped into the race.
Sen. Jerry Moran of Kansas, chairman of the National Republican Senatorial Committee, said Enzi deserved to win re-election and he pledged to use the party's resources to reinforce his campaign in the primary with Cheney. He acknowledged that decision could be controversial since it could siphon money to be used in the party's quest to win control of the Senate.
"We'll do everything we can to make certain that Mike Enzi has the help and support from us," Moran told reporters. "Mike Enzi is very deserving of re-election and has earned that based on the respect and regard that the people of Wyoming have for him."
Senate Minority Leader Mitch McConnell of Kentucky told reporters that he would support Enzi too.
"He's done an excellent job and no question we'll be supportive of our incumbent," McConnell said. "He's been a team player."
And Sen. John Barrasso, the other Republican senator representing Wyoming, also voiced his support for Enzi.
"Senator Enzi is my friend, my mentor," Barrasso said. "I am supporting him for re-election."
Enzi, who was elected in 1996, has always cruised to re-election by wide margins. In 2008, he did not face a primary challenge, raising questions of whether he is up to the task of running against Cheney. He conceded that fundraising was not his strong suit and told reporters today that he believed the former vice president would aggressively campaign for his daughter.
In an interview, Enzi declined to criticize Cheney or draw distinctions between them. He said he expected that she would run, only if he decided against it.
"It's kind of interesting that about 30 minutes after I put out a release saying that I intend to run, she put out one saying she was running," Enzi told reporters. "She's watching pretty closely what I'm doing. This is different than what she was saying before - that if I didn't run, she would run."
Cheney, whose popularity grew among conservatives in her role as a commentator on Fox News, worked in the State Department during the administration of George W. Bush and her father. She is the eldest of two daughters of the former vice president and his wife, Lynn.
Her move back to Wyoming last year raised eyebrows among some Republicans in the state. An editorial in the Cody Enterprise newspaper in the state urged her not run, outlining several strikes against her.
"Wait, Liz, wait," the editorial argued.
Neither Cheney nor her campaign immediately responded to requests for comment.
But in a nearly six-minute announcement video, Cheney railed against President Obama.
"We can stop President Obama's policies, including those that are hurting Wyoming most," she says. "We can roll back the power of the federal government, we can lower taxes, we can stop the infringement of the EPA and other federal agencies on Wyoming's agriculture and energy producers."
ABC's Arlette Saenz contributed reporting.