— -- While NBA players and coaches receive multi-million dollar salaries, one former NBA cheerleader is claiming she earned less than minimum wage.
Former Milwaukee Bucks cheerleader Lauren Herington is suing the team over the alleged low pay, the first lawsuit of its kind in the NBA. There have been similar lawsuits in the NFL.
"They hold you to such a high standard but yet that's not what they pay you," Herington told ABC News' "Good Morning America." "So it is disheartening and they expect you to put in so much time and effort for it."
Herington filed the lawsuit in federal court in Milwaukee on Sept. 24 citing the Fair Labor Standards Act.
The NFL faced similar lawsuits last year claiming teams violated minimum wage laws, starting with a former cheerleader who sued the Oakland Raiders. Suits against the Buffalo Bills, New York Jets, Tampa Bay Buccaneers and the Cincinnati Bengals followed. The lawsuits against the Bills and Jets are still pending, while the others have settled.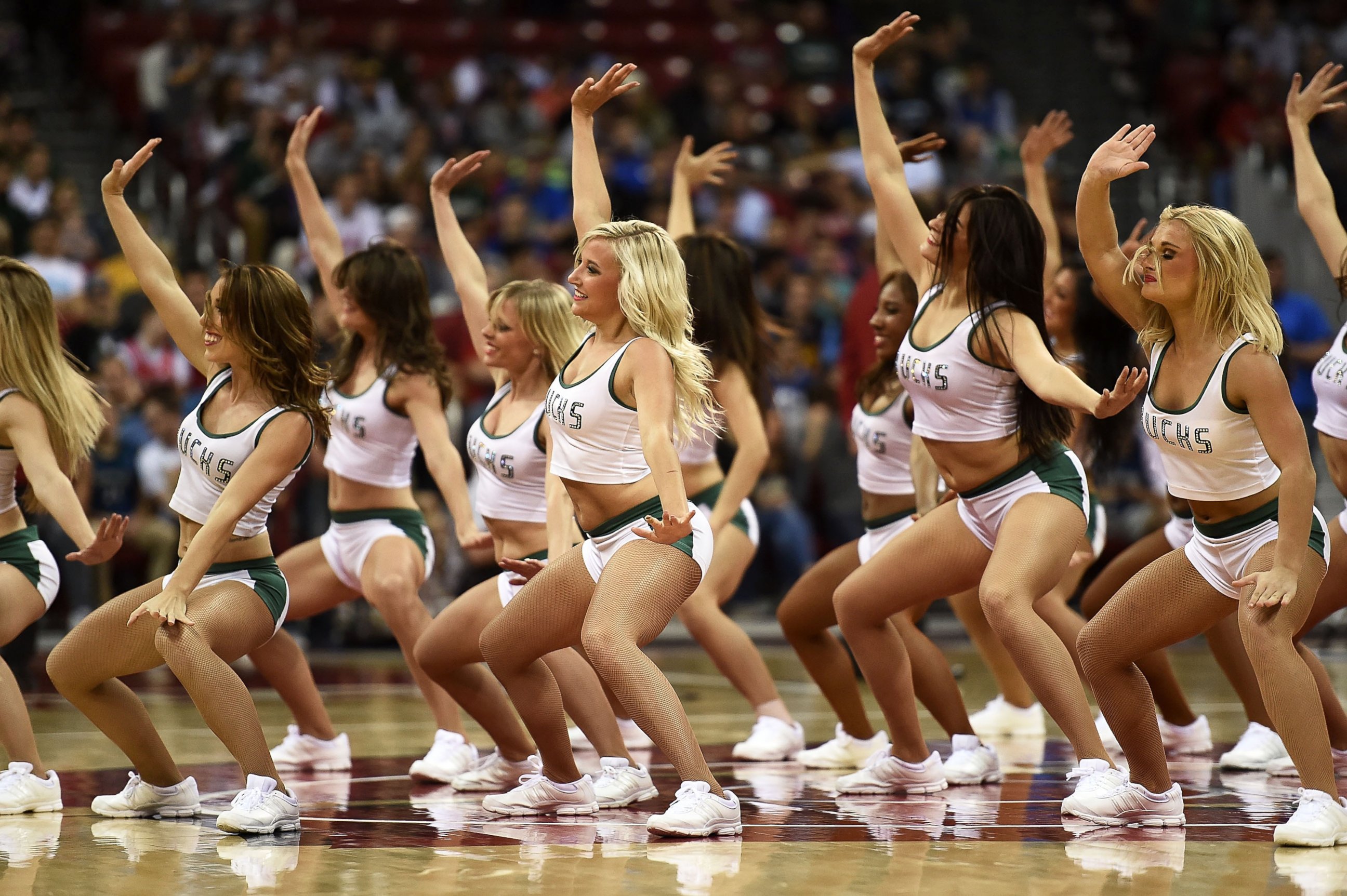 Herington claims dancing for the Bucks was like a full-time job with part-time pay. During the 2013 to 2014 season, she said she spent hours preparing and performing but was paid only $65 dollars per home game, $30 for practices and $50 for special appearances. She claims that she was paid an average of $3 to $5 an hour for the time she worked, well below Wisconsin's $7.25 minimum wage. She also claimed she was paid nothing for the required personal upkeep.
"They didn't pay for the haircuts, the nails, the tanning," her attorney Ryan Stephan said. "We're dealing with women who are 19, 20, 21 years old. They really don't have the resources to pay for those things."
The Milwaukee Bucks said in a statement, "We treat all of our employees fairly, including our Bucks dancers, and pay them fairly and in compliance with federal and state law."
The NBA said that it works with its teams "to ensure that they comply with all applicable wage and working condition laws."