— -- "Today" co-hosts Savannah Guthrie and Hoda Kotb opened this morning's show with their personal reflections on former colleague Matt Lauer, whom they called a friend, after reporting that the network had fired him for alleged "inappropriate sexual behavior in the workplace."
Guthrie explained why Kotb sat at Lauer's usual spot next to her, calling it "a sad day here at NBC News."
Here are their statements from today's broadcast after breaking the news of Lauer's termination:
"We learned this moments ago, just this morning. As you can imagine, we are devastated," Guthrie said. "And we are still processing all of this. I will tell you, we do not know more than what I just shared with you. But we will be covering this story, as reporters, as journalists. I'm sure we'll learn more details in the hours and days to come. We promise to share that with you. Hoda, I mean, you know, for the moment, all we can say is we are heartbroken. I'm heartbroken for Matt. He is my dear, dear friend and my partner. And he is beloved by many, many people here."
She continued, taking time to collect her thoughts, "And I'm heartbroken for the brave colleague that came forward to tell her story and any other women who have their own stories to tell. And we are grappling with a dilemma that so many people have faced these weeks. How do you reconcile your love for someone with the recognition that they have behaved badly. And I don't know the answer to that. But I know this reckoning that so many organizations have been going through is important. It's long overdue. And it must result in workplaces where all women, all people, feel safe and respected. As painful as it is this moment in our culture, and this change, had to happen."
Kotb then stepped in, adding similar sentiments about wading into the unknown waters of reporting on someone she has known for more than a decade.
"This is a very tough morning for both of us. I've known Matt for 15 years," she said. "And I've loved him as a friend and a colleague. And just like you were saying, Savannah, it's hard to reconcile what we are hearing with the man who we know, who walks in this building every, single day. We're both woken up with the news kind of pre-dawn. And we're trying to process it and make sense of it. And it will take some time for that."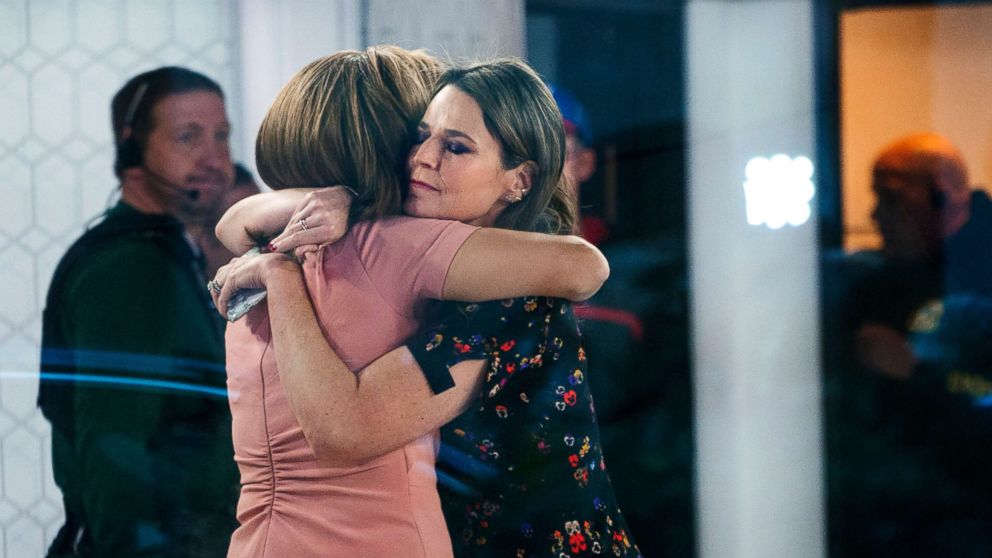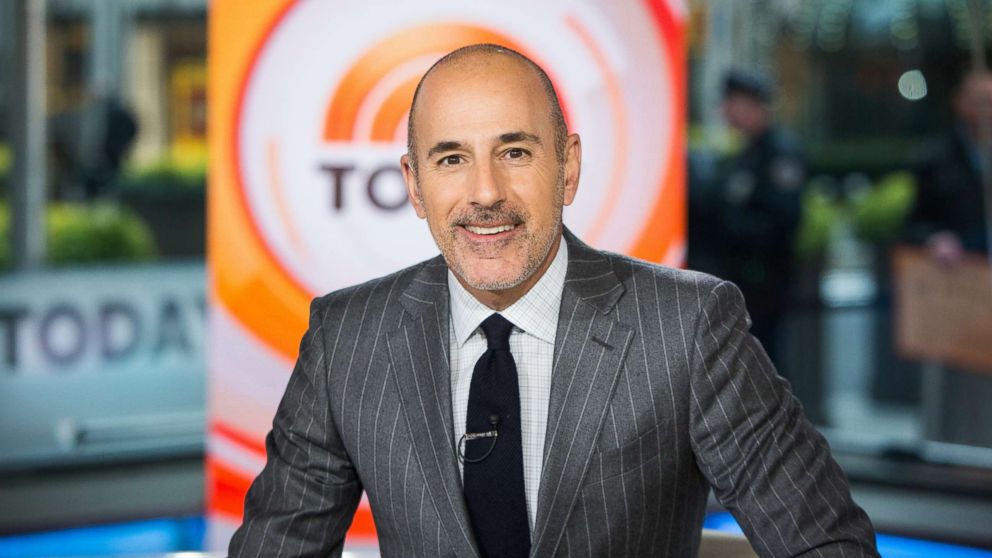 Guthrie added, "We're processing it with all of you at home. And we promise to be transparent and be straightforward and continue this important conversation."
In addition to her personal thoughts on the matter, Guthrie read the statement about Lauer's firing that was released by NBC News Chairman Andrew Lack.
"On Monday night, we received a detailed complaint from a colleague about inappropriate sexual behavior in the workplace by Matt Lauer," the statement read. "It represented, after serious review, a clear violation of our company's standards. As a result, we've decided to terminate his employment. While it is the first complaint about his behavior in the over twenty years he's been at NBC News, we were also presented with reason to believe this may not have been an isolated incident. Our highest priority is to create a workplace environment where everyone feels safe and protected, and to ensure that any actions."
Later on in the morning Megyn Kelly also sounded off on the firing, telling her viewers, "This one does hit close to home. I, too, have known Matt for a long time. And he's been a friend and kind and supportive to me in my transition to NBC news. And I see the anguish on my colleague's faces. But when this happens, what we don't see is the pain on the faces of those who found the courage to come forward. And it is a terrifying thing to do. We don't see the career opportunities women lose because of sexual harassment or the intense stress it causes a woman dealing with it when she comes to work each day. I am thinking of those women this morning and hoping they are okay."
She added, that this "is a sign of progress, of women finding their voices, their courage and of the erosion of a shameful power imbalance that has been in place for far too long."
ABC News' JuJu Chang and Matt Foster contributed to this report.