After Ayesha Curry announced she was expecting her third child with her husband, NBA player Stephen Curry, she's now opening up about the difficult pregnancy.
The host of "Ayesha's Home Kitchen" wrote in a caption on Instagram that she's now entering her third trimester and it hasn't been easy.
"6 down 3 to go!" she began, referencing how many months until she gives birth. "Praising God because I can finally eat and cook a little bit again! Pray that it sticks for me y'all!"
Curry, 29, continued, "I've had 5 hospital stays since the New Year and have pretty much been sucking at life (at least that's how it's felt.) I think I'm starting to turn a corner though!!!! Woot woot."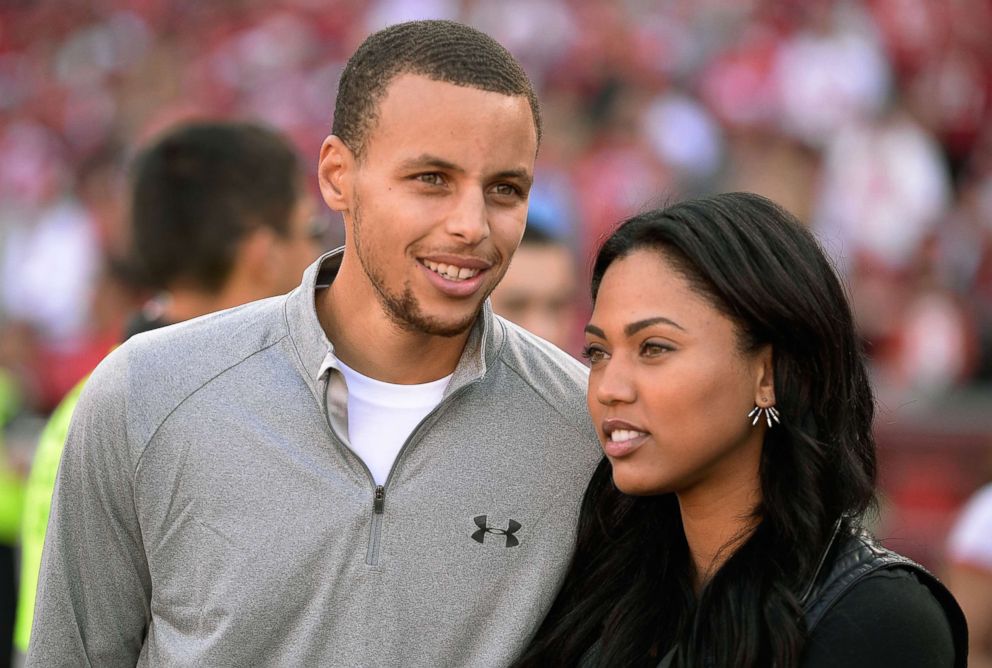 The chef concluded her pregnancy update by giving props to her husband for taking the photo.
"He was being petty earlier about not getting his photo cred[it]," she wrote to her more than five million followers, adding a laugh.
The Currys, who wed in 2011, announced they were expecting again back in February.
This baby will be the couple's third child; they're already parents to two daughters, 5-year-old Riley and 2-year-old Ryan.