With just weeks to go before their wedding, Prince Harry and Meghan Markle stepped out in Bath, England, today to support a cause very close to Harry's heart.
Harry, 33, and Markle, 36, attended the U.K. team trials for the 2018 Invictus Games, to be held in Sydney.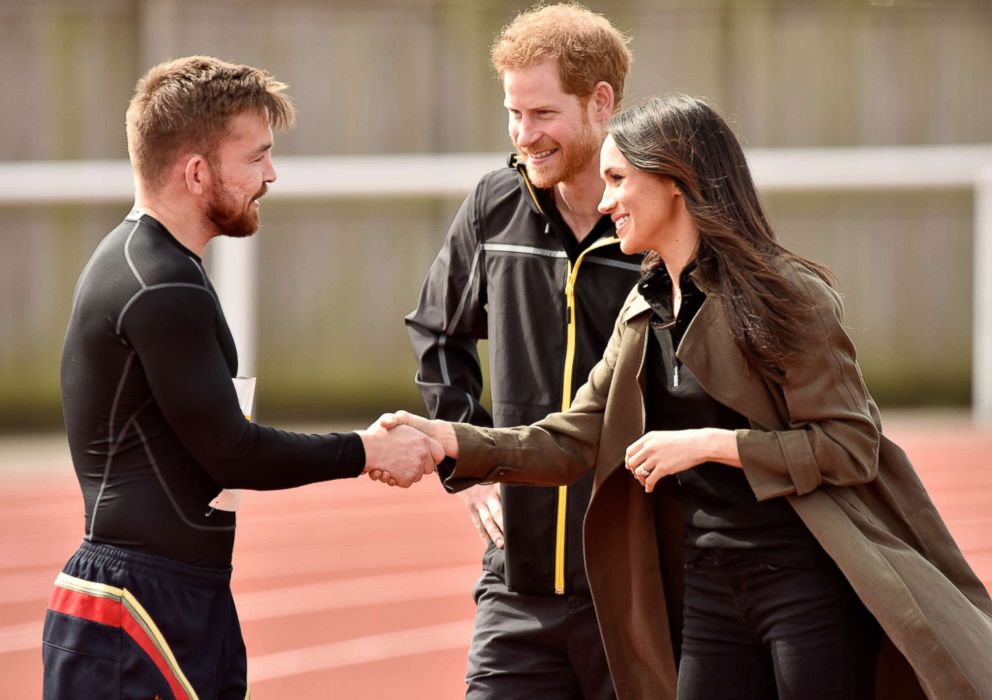 Harry, who served in the British Army, founded the Invictus games in 2014 as a Paralympic-style competition for wounded service members.
The Sydney Invictus Games, to be held in October, will feature more than 500 competitors from 18 nations in 11 adaptive sports.
Markle confirmed she will attend the Sydney Invictus Games with Harry. The trip to Australia could be her first overseas trip as a new member of the royal family.
"She told me she had never been to Australia but was going to this year's event and really looking forward to being there with Harry," said Michael Mellon, one of the service members competing in today's trials.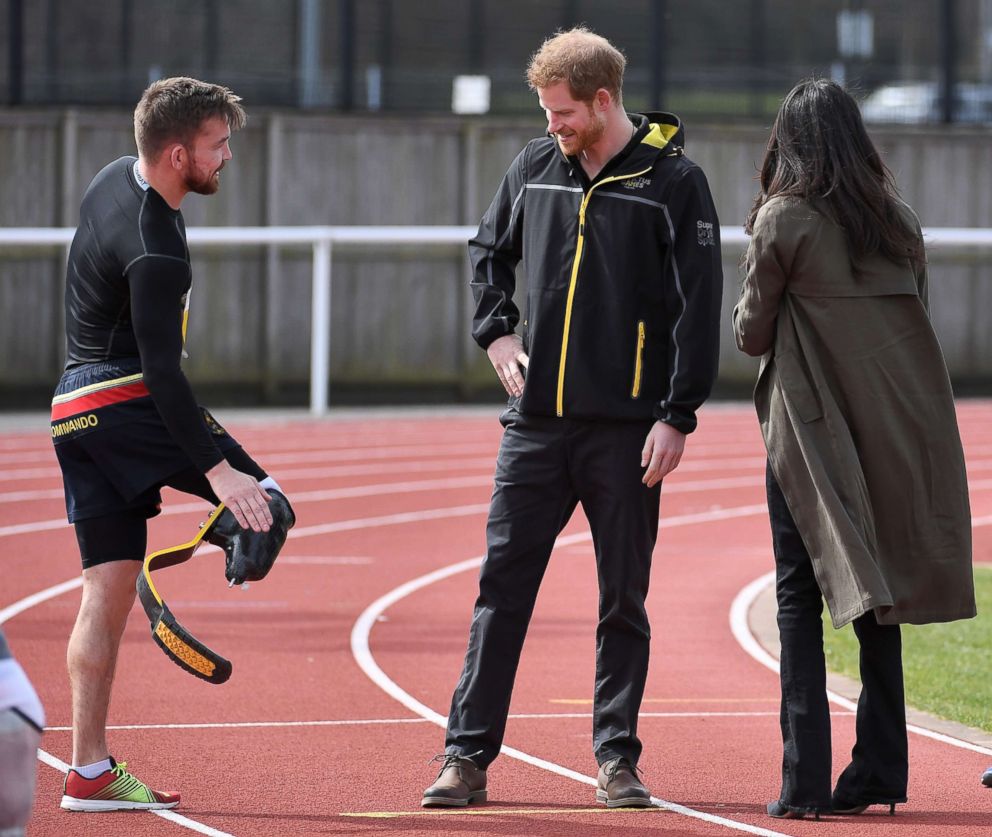 The 2017 Invictus Games in Toronto were a public coming out of sorts for Harry and his then-girlfriend, Markle.
Markle, who lived in Toronto at the time while filming "Suits," made her first official public royal engagement with Harry when she attended the Games' opening ceremony.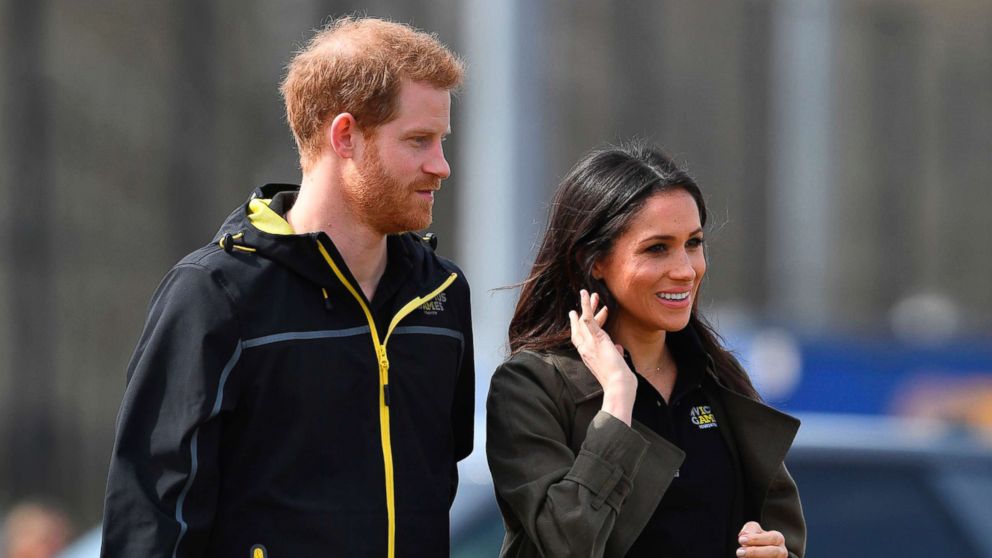 Later in the Games, the couple arrived to a wheelchair tennis match holding hands.
Markle's mom, Doria Ragland, flew from Los Angeles to Toronto to attend the 2017 Invictus Games closing ceremony, where Harry delivered a speech.
Harry and Markle's visit to Bath came just days after Markle returned to London from Los Angeles, where she flew to update her mother on the couple's wedding plans.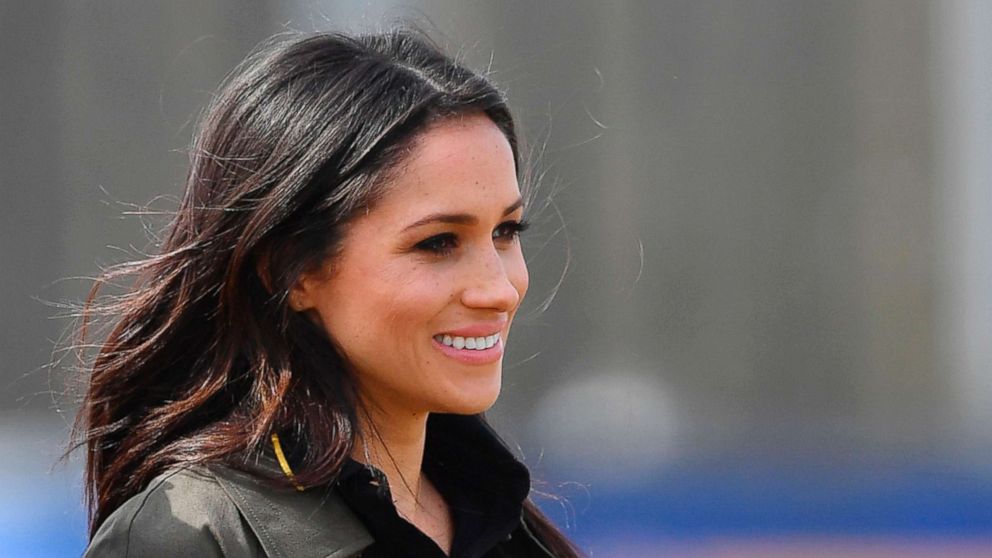 "Meghan left London last Thursday, with a rare break in her calendar, to fly to Los Angeles to spend time with her mother, Doria," ABC News royal contributor Omid Scobie said in an interview that aired Wednesday on "Good Morning America." "It was in Los Angeles that she arrived equipped with sketches from the wedding and of the wedding dress itself so that she could really give her mom some insights into how the big day will look."
The trip home for Markle, a California native, came as she and Harry finalize details of their May 19 wedding at St. George's Chapel at Windsor Castle.
Markle's wedding dress designer, whose identity remains a secret, has been making visits to Kensington Palace for fittings with Markle, according to Scobie.
Harry and Markle also recently announced their choice of Philippa Craddock, a notable London florist, to design the flowers for the church service and the reception at St. George's Hall.