"The Simpsons" is facing backlash online after the iconic show addressed criticism around one of its longstanding characters, who is now considered a stereotype that is out of touch with the current climate in America.
Apu Nahasapeemapetilon has been a staple of the show since it began in the late 1980s, but his character, an Indian-American who owns a Kwik-E-Mart, and who is voiced by an actor, Hank Azaria, who is not Indian, has been considered by some an offensive stereotype.
In Sunday's episode, Marge Simpson is reading a book to her daughter, Lisa, and the two talk about changing times and perceptions.
Not directly, but in what can be perceived as references to Apu, Lisa says, "It's hard to say. Something that started decades ago and was applauded and inoffensive is now politically incorrect. What can you do?" The camera then zooms in on a picture of Apu by Lisa's nightstand that reads, "Don't have a cow - Apu."
Marge then says, "Some things will be dealt with at a later date," while Lisa says, "If at all."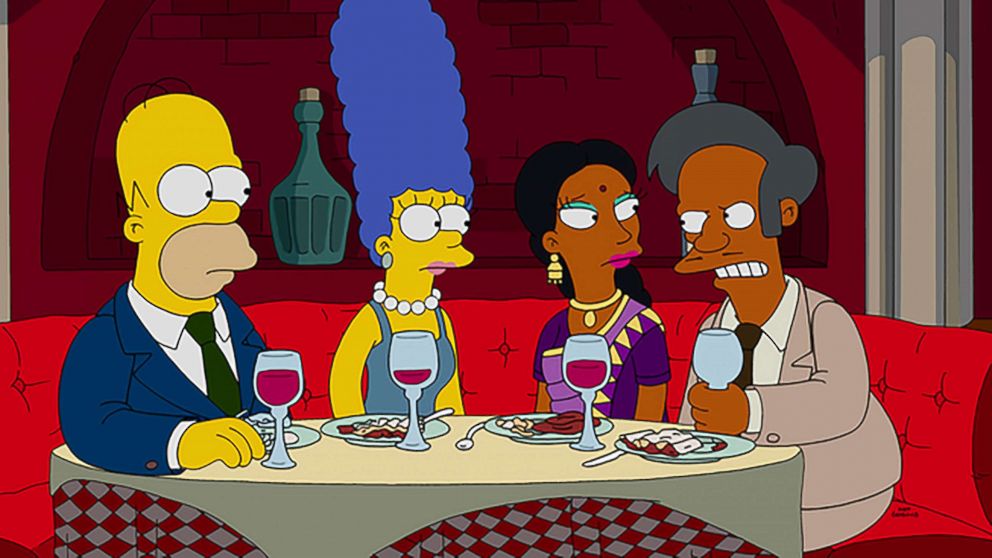 Some of the show's fans, comedians and critics spoke out after the moment and were not happy with how it was handled.
Comedian W. Kamau Bell said on Twitter, "I think the fact that they put this 'argument' in the mouth of Lisa's character, the character who usually champions the underdogs and is supposed to be the most thoughtful and liberal, is what makes this the most ridiculous (as in worthy of ridicule) and toothless response."
Hari Kondabolu, a comedian who made the documentary, "The Problem with Apu," about this very issue with the character, also took to social media to comment.
"Wow. 'Politically Incorrect?' That's the takeaway from my movie & the discussion it sparked? Man, I really loved this show. This is sad," he wrote.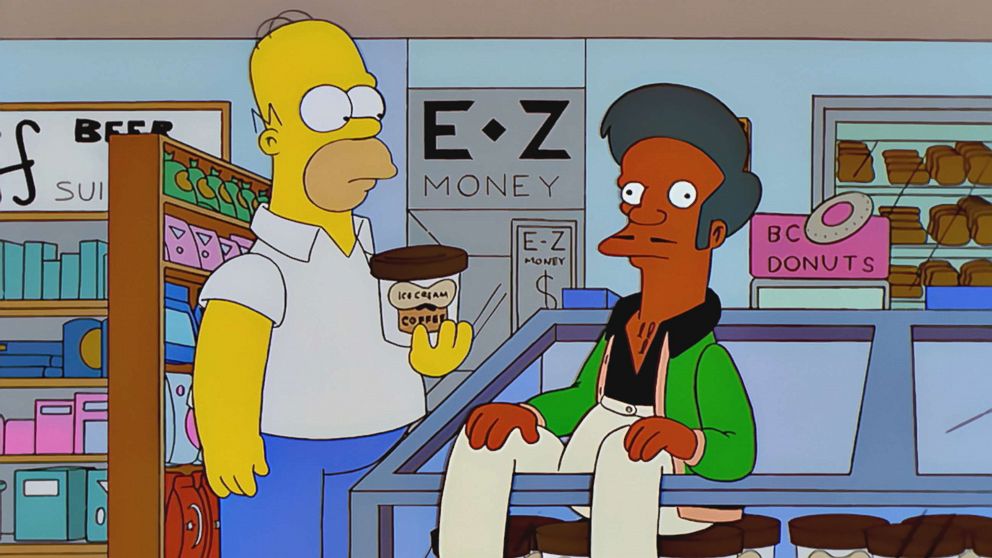 He later added, "In 'The Problem with Apu,' I used Apu & The Simpsons as an entry point into a larger conversation about the representation of marginalized groups & why this is important. The Simpsons response tonight is not a jab at me, but at what many of us consider progress."
In an interview with ABC News last year, Kondabolu commented on how far this country still has to go when it comes to civil rights, saying, "The idea that the civil rights movement is a living thing. It's not just a period of time. There's something to be said for ignoring something, allowing something to happen. You're aiding and abetting in racism even if you're not actively taking part in it."
"Simpsons" producer Al Jean was also active on Twitter Sunday night, anticipating that online dialogue would happen after the show's approach.
".@TheSimpsons New Simpsons in five minutes. Twitter explosion in act three," he wrote. "New Simpsons today! They'll be talking about this one tomorrow."
When a fan later wrote to Jean, "You failed. Seriously who applauded Apu in the past? We let that crap slide and I honestly didn't take much offense to it until you wanted to pretend you did us all some service," the producer replied, "Respectfully Hank won an Emmy for voicing the character in 1998. Only 20 years ago ... I'm just saying Lisa's statement was factual."
In a statement to ABC News, the network that airs "The Simpsons," 20th Century Fox, said simply, "The episode speaks for itself."
Some fans on Twitter stood by the show, calling out those who had issue with Lisa's comments.
"EVERY CHARACTER IS A STEREOTYPE. Homer is a stereotypical fat American, Marge is a stereotypical house wife, bart is a stereotypical young boy, Lisa is a stereotypical young girl," one fan wrote.
Another added, "The Simpsons has been on the air over thirty years, so why is Apu suddenly so controversial? Maybe it's because this political correctness, social justice, offence taking culture has gone too far. He's a cartoon character."
Azaria, who voices Apu and several characters on the show, did not tweet about it last night, but spoke to TMZ late last year about Kondabolu's documentary, saying, "I think the documentary made some really interesting points and gave us a lot to think about and we really are thinking about it ... it's really upsetting that it was offensive or hurtful to anybody."