— -- Every year many Americans make a New Year's resolution to lose weight, but finding ways to drop pounds and keep them off is difficult.
Today, U.S. News and World Report released its annual list of the best diets, according to nutrition and medical experts. The diets were chosen by a panel of nutritionists, dietary consultants, physicians and other experts convened by U.S News and World Report. A full list of all 38 diet plans can be found here.
Lisa Cimperman, a clinical dietitian at the University Hospitals Cleveland Medical Center, said many of the top-ranked diets have similar features, such as eating a variety of healthy and filling foods to lose weight over time, not all at once.
"There are more commonalities among these best diets than there are differences," said Cimperman.
We've broken down the top overall diets from the U.S. News and World Report's list below: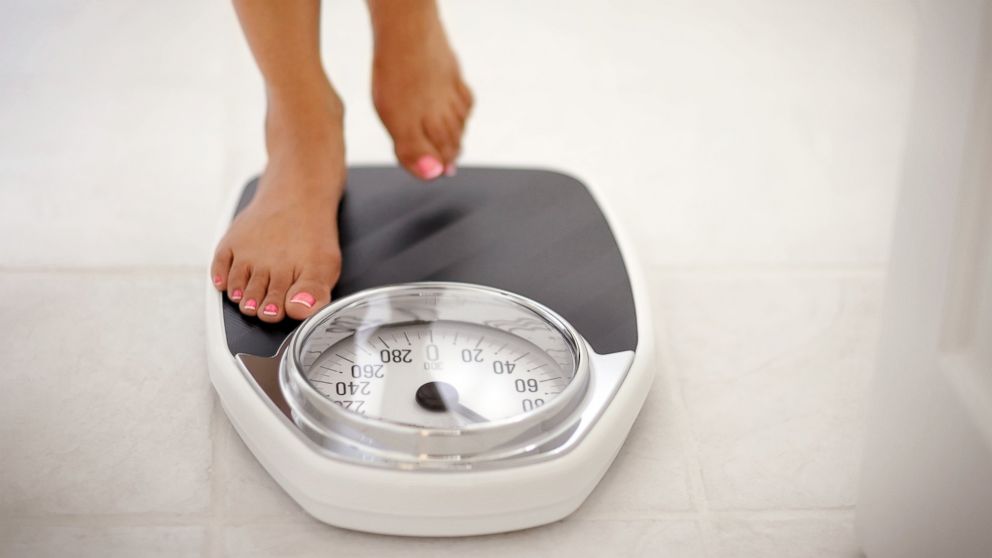 This year, four diets tied for fourth place. Among them is the Weight Watchers diet, which focuses on assigning points based on the nutritional value of foods.
This system isn't about counting calories; instead Weight Watchers program assigns a SmartPoints value to foods to encourage dieters to pick healthful foods that will "fill" you up. The points are higher for foods high in saturated fats and sugars, and lower for foods with high levels of protein.
4. Mayo Clinic Diet
This diet is broken into two parts. The first part requires no calorie counting, but dieters are stuck with meals made up of healthy foods including whole grains, fruits and vegetables, and healthy fats, as well as at least 30 minutes of physical activity a day.
The second part of the diet starts two weeks later. During this period, the dieter continues to lose weight at a slower pace and starts eating a wider variety of foods. However, they have to keep track of calories and watch portion size to maintain weight loss. The program is designed so that dieters can keep the weight off, according to U.S. News and World Report.
The diet's slow approach is one recommended by Cimperman.
"We know slow and steady weight loss is better than rapid weight loss," she said.
4. TLC diet
The Therapeutic Lifestyle Changes (TLC) diet was designed to help cut bad cholesterol, but the healthful foods advised in diet plan can also help people lose weight.
The diet requires eating foods with less saturated fats. This means eating less red meat, whole milk and anything deep-fried. As the diet limits daily cholesterol intake, it pushes more foods with fiber in order to help dieters manage high cholesterol without medication, according to U.S. News and World Report.
The program was created by the National Institutes of Health's National Cholesterol Education Program and has been endorsed by the American Heart Association.
4. Flexitarian diet
This diet is for anyone who wants to be a vegetarian but just can't quite give up meat.
It's also moved up four spots from last year to tie for the fourth best overall diet this year. The diet encourages people to try "new meat" like tofu but leaves room for flexibility if you're really craving a steak. The term was coined by dietitian Dawn Jackson Blatner as a way to show that eating a plant-heavy diet can still result in health benefits even if a person eats meat occasionally, according to U.S. News and World Report.
If you adhere to this plant-heavy diet, your daily calorie intake should max out at around 1,500 calories. Dieters are advised to add healthy food to their diet like tofu, lentils, fruits and agave, so that they fill up on plant-based meals.
3. MIND diet
The Mediterranean-DASH Intervention for Neurodegenerative Delay (MIND) diet is a hybrid of the top-rated DASH and Mediterranean diets.
This diet aims to keep your mind healthy, but you may lose a few inches in the waistline if you stick to it.
The diet focuses on "10 brain-healthy food groups: green leafy vegetables in particular, all other vegetables, nuts, berries, beans, whole grains, fish, poultry, olive oil and wine," according to U.S. News and World Report.
The diet was the brainchild of Martha Clare Morris, a nutritional epidemiologist at Rush University Medical Center, after she and her team studied 923 seniors in the Chicago area. In this preliminary study, they found people who followed a diet high in brain-healthy foods were less at risk for developing Alzheimer's disease, according to U.S. News and World Report.
Among the diet's requirements is eating three servings of whole grains, a salad and another vegetable daily, as well as a single glass of wine if desired.
2. Mediterranean diet
This famed diet moved up a few spots this year to be the second-most recommended diet on the list.
The diet recommends emulating how people around the Mediterranean traditionally ate, with meals low in red meat, sugar and saturated fat, and high in "good" fats from olive oil or fish, and lots of vegetables, according to U.S. News and World Report.
Cimperman said that this diet, along with the others on this list, can work because they help lower intake of sodium and promote healthy foods in a variety of forms so people don't feel restricted. However, she said people need to remember they still have to think about portion size.
"Just because these diets contain healthy foods, it still matters how much you're eating," said Cimperman. "The Mediterranean diet has a lot of high-fat foods. ... You can't eat all the olive oil and nuts that you want without gaining a few pounds."
1. DASH diet
The DASH diet may not be as well known as other recommended diets, but it has consistently been found to be among the most effective diets for weight loss. This year marks the seventh time it's been rated as the No. 1 overall diet by U.S. News and World Report.
Originally started by the National Heart, Lung, and Blood Institute as a diet to help reduce blood pressure, the DASH diet is made up of low-sodium and healthful foods. If you're interested, you can check out a guide from the NHLBI, which can help give you a calorie recommendation and foods to try.
The NHLBI publishes free guides on the plan. You can take a look and see if the diet seems right for you.
BONUS: Diets to Avoid
As for the worst diets? Experts say to avoid any kind of cleanse and going gluten free, assuming you don't have celiac disease, a wheat allergy or a gluten sensitivity that makes gluten avoidance a medical-must.
Cimperman told ABC News that seeing the word "cleanse" or "detox" should set off alarm bells.
"They are typically extremely restrictive and not backed by any science," said Cimperman. She pointed out that by being stuck with an all-liquid diet or restricting yourself to only "clean" foods, many dieters will not be able to sustain the restrictive diet and quickly give up.
The National Center for Complementary and Integrative Health, which is part of the National Institutes of Health, notes that often a cleanse won't work in the long term and cautions that people may miss out on nutrients they need by following such a restrictive diet.
Addtionally, Cimperman said any cleanse that requires you to stop exercising is a "red flag."
These diets that are "typically so low in calories that [it] would be dangerous" if a dieter worked out, she explained. Cimperman explained that without working out a dieter risks losing muscle rather than fat.
And while going gluten-free craze has been a fad for years now, Cimperman that simply giving up gluten, a protein found in wheat, isn't going to magically help people lose weight.
"I hope that we're coming to the tail end of that," said Cimperman. "If they lose weight, it's because they're cutting out a pretty big food group."
Dr. Peter H.R. Green, director of Columbia University's Celiac Disease Center in New York, said in a previous interview with ABC News that gluten-free diets probably won't help people lose weight if they simply substitute their favorite treats with gluten-free versions. A gluten-free cookie may have even more sugar and fat to counteract the loss of gluten, he warned.