HONG KONG and LONDON -- China on Monday accused the United States of flying spy balloons into its airspace without permission more than 10 times since the start of 2022, further escalating tensions between the two countries.
"Since last year alone, U.S. high-altitude balloons have illegally flown over China's airspace more than ten times without the approval of relevant Chinese authorities," Wang Wenbin, a spokesperson for the Chinese Ministry of Foreign Affairs, said at a regular press briefing in Beijing. "It is not uncommon for U.S. balloons to frequently take the opportunity to carry out close-up reconnaissance against China."
When asked by reporters how Beijing had reacted to the alleged U.S. incursions into Chinese airspace, Wang said the responses were "responsible and professional." He did not offer any additional details about the incidents.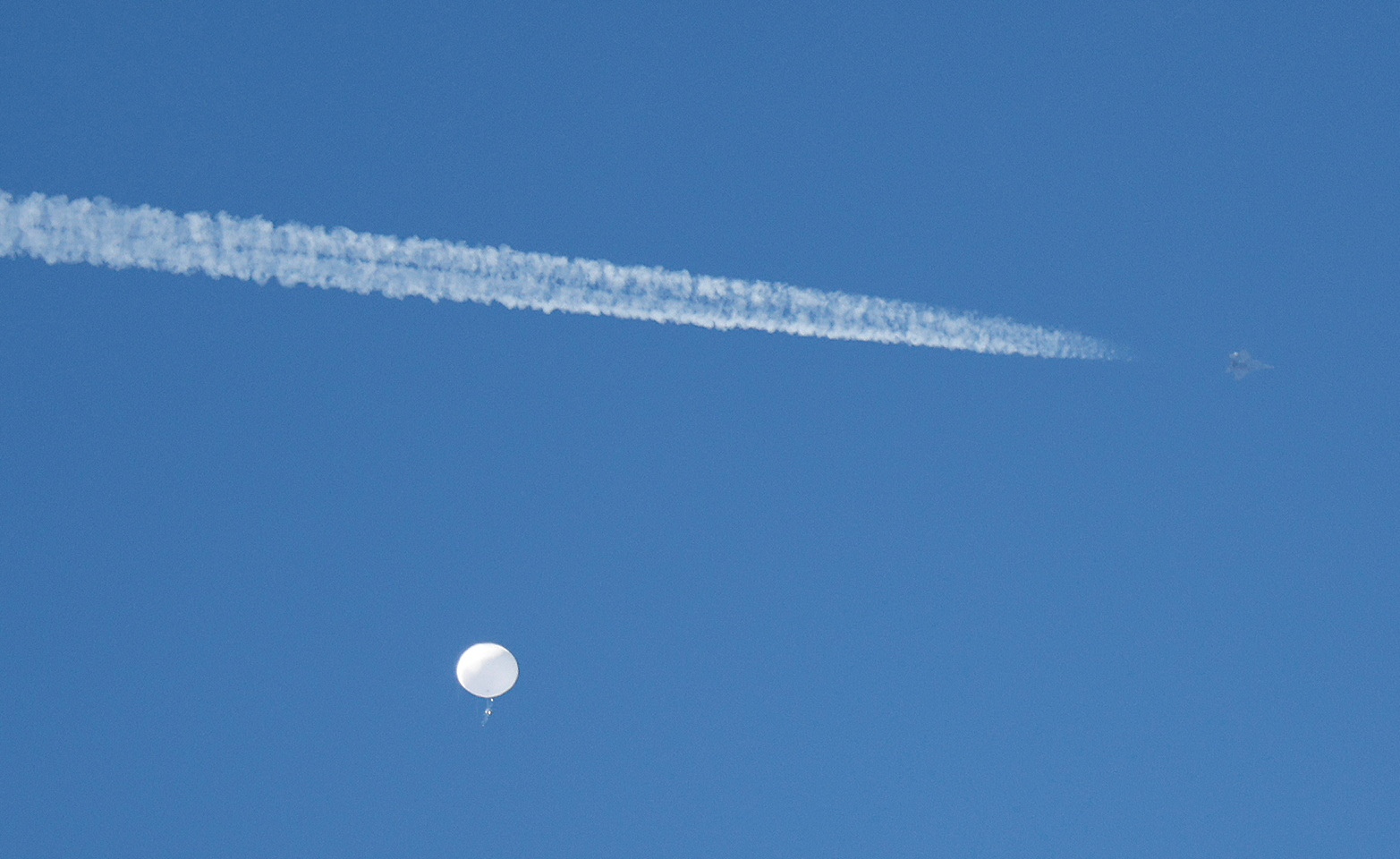 White House National Security Council spokesperson John Kirby told MSNBC on Monday that the allegation is "absolutely not true."
"We are not flying balloons over China," Kirby said.
The remarks came after the U.S. military shot down what it said was a Chinese spy balloon off the coast of South Carolina on Feb. 4. The massive high-altitude object had drifted across the continental U.S. for several days, adding new tensions to the already strained U.S.-China relationship and prompting U.S. Secretary of State Antony Blinken to postpone a high-stakes trip to Beijing just hours before he was set to depart. Blinken called the balloon a "clear violation" of U.S. sovereignty and international law.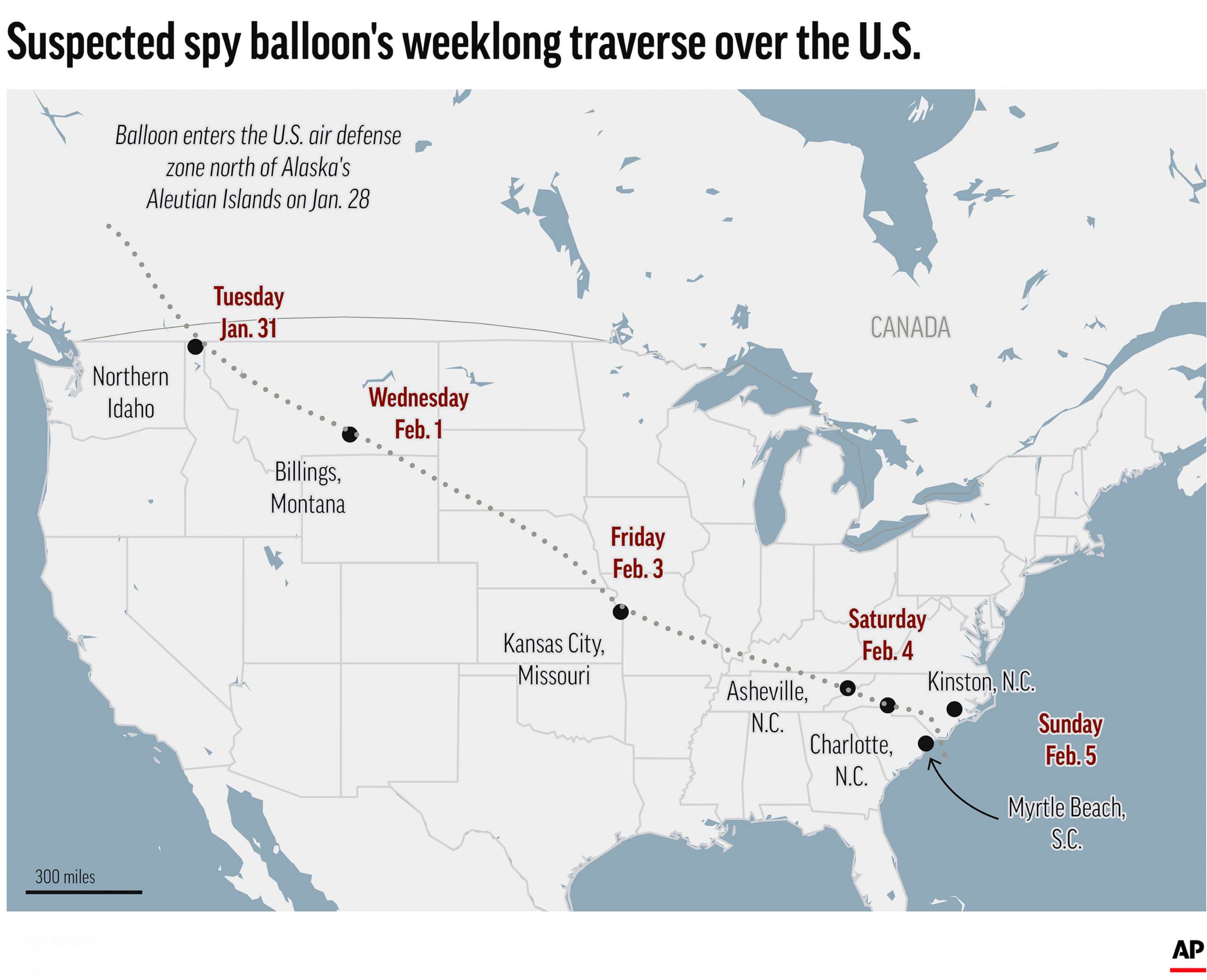 During a press briefing earlier this month, Pentagon press secretary Brig. Gen. Pat Ryder said the suspected Chinese surveillance balloon didn't pose a physical or military threat and that, once it was detected, the U.S. took steps to protect against foreign intelligence collection of sensitive information. Ryder later disclosed that China had conducted four balloon surveillance missions over "sensitive sites" within U.S. territory during recent years, but did not disclose exactly where or when the incidents took place.
Speaking at a joint press conference with NATO's top official last week, Blinken revealed that the U.S. had assessed the alleged Chinese spy balloon was part of an expansive surveillance program aimed at gathering intelligence from targets around the globe.
"Senior administration officials are on the Hill this week, and we already shared information with dozens of countries around the world, both from Washington and from our embassies," Blinken said. "We're doing this because the United States was not the only target of this broader program, which has violated the sovereignty of countries across five continents."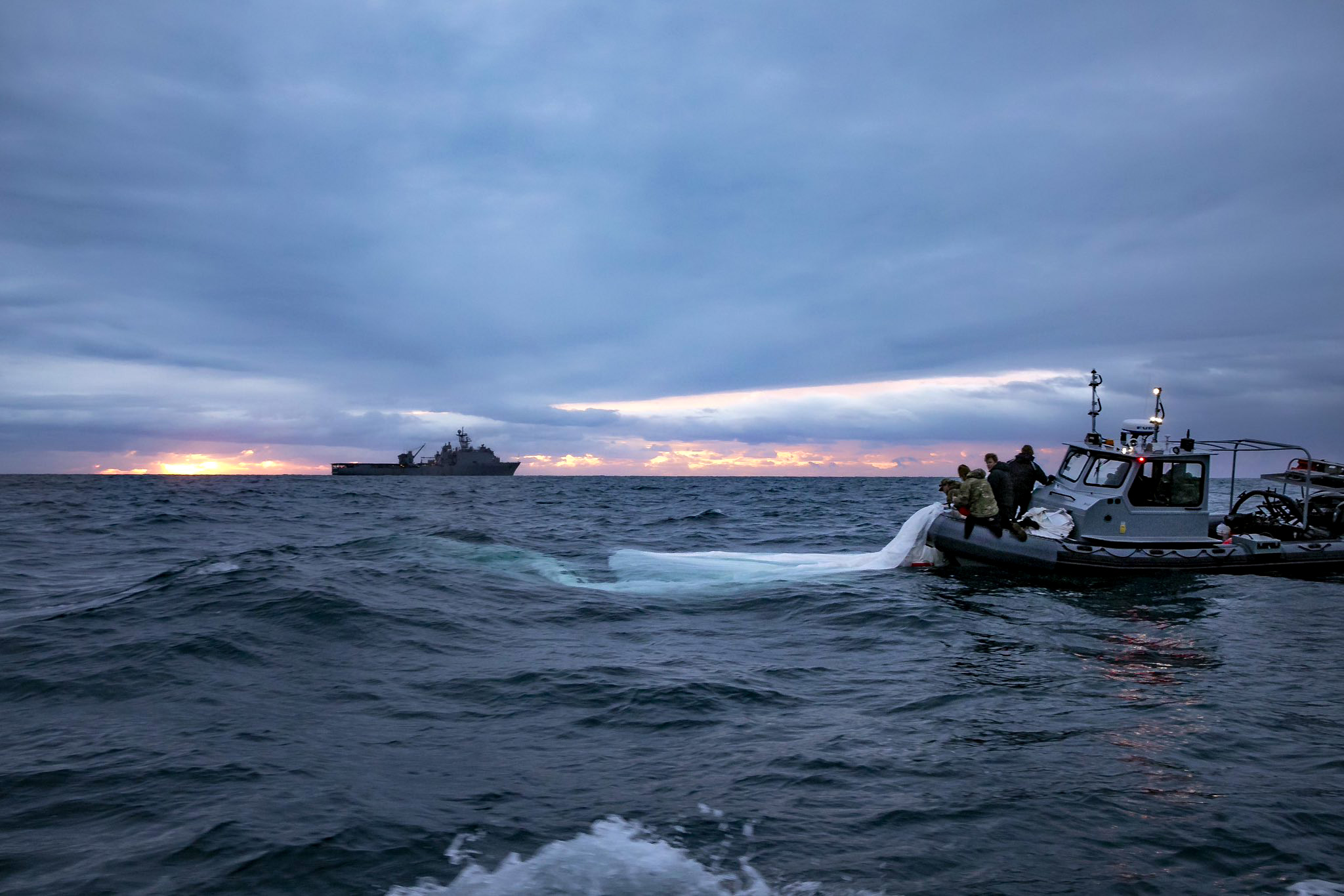 Meanwhile, Beijing has accused Washington of overreacting and insisted the aerostat was a weather balloon of "civilian nature" that had accidentally blown astray, though Chinese officials have refused to name the company involved.
The U.S military has since shot down three other "flying objects" over North America. An official with the U.S. Department of State told reporters last week that Washington is looking into "taking action" against Beijing over the alleged Chinese incursions into U.S. airspace.
"The first thing the U.S. should do is to reflect on itself and change its course, instead of slandering and inciting confrontation," the Chinese foreign ministry spokesperson told reporters on Monday.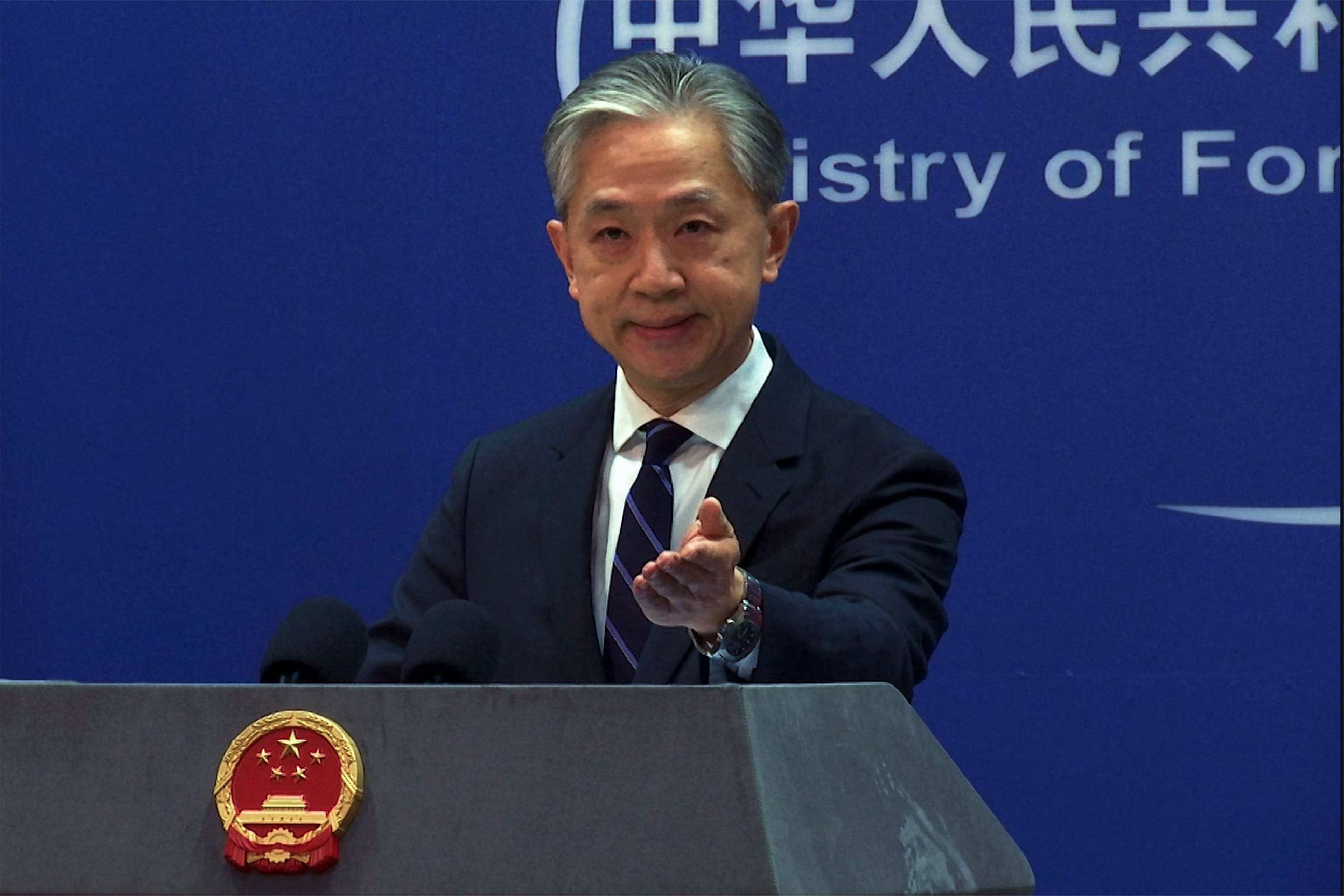 White House National Security Council Spokesperson Adrienne Watson said China had violated "the sovereignty of the US and over 40 countries across 5 continents."
"Any claim that the US government operates surveillance balloons over the PRC is false," Watson said on Twitter.
Wang sidestepped questions over reports that the Chinese military was also preparing to shoot down a flying object off the coast of Qingdao in China's eastern Shandong province.
"As for the other so-called UFOs you mentioned, I don't know much about them," he said. "What I want to tell you here is that the United States frequently launches advanced missiles to shoot down unidentified flying objects. This is an overreaction with too much force."
ABC News' Shannon Crawford and Luis Martinez contributed to this report.