EXCLUSIVE: Under World Cup spotlight, Qataris crack down on LGBT news coverage
The censorship stokes concerns about press freedoms and human rights in Qatar.
The New York Times' recent coverage of gay and transgender rights has been censored in Qatar, stoking dual concerns about press freedoms and human rights in the tiny Arab nation as it prepares to host millions of visitors for the 2022 World Cup.
In several pictures shared with ABC News, entire articles published from April to July were excised from the Doha edition of the New York Times International Edition, leaving in their places large swaths of empty newspaper and a small note explaining that the offending pieces had been "exceptionally removed."
Among the nine pieces that appear to have been fully censored, all of which can be viewed below, eight of them pertained to issues affecting the LGBT community, suggesting that the Qatari government or, at least, those loathe to run afoul of it, are attempting to suppress discourse around sex and gender.
According to Minky Worden, the director of global initiatives for Human Rights Watch, that censorship could put Qatar in violation of its agreement with FIFA, soccer's international governing body, to uphold certain minimum human rights standards — including press freedom and zero tolerance for discrimination based on sexual orientation — as a condition of hosting the upcoming World Cup.
"As the next host of the World Cup, Qatar should be responsible for implementing FIFA's human rights policies as an example to the participating countries," wrote Worden, whose May 29 column in the Times arguing that anti-gay laws "clash with FIFA statutes" was among those censored, in a formal complaint filed earlier this month through FIFA's human rights reporting mechanism. "The censorship of the media has also been noticed by the LGBTQ community as a sign that they are not welcome in Qatar."
Censored stories in The New York Times Doha edition
"Sex and Shame: What Incels and Jihadists Have in Common" by Simon Cottee was removed from the Doha edition of the May 2, 2018 International Edition of The New York Times.
Following publication of this report, the Government Communications Office for the State of Qatar issued a statement pledging to investigate the matter.
"The New York Times International is printed by a local distributer in Doha. The government will examine the issues around the local distributor and take corrective action if needed," the statement reads. "Qatar is a welcoming and hospitable country. We view the 2022 World Cup as a precious opportunity to bridge cultural divides and to serve as a unique platform for bringing people together. We look forward to people from all over the globe converging on Qatari soil – of different ethnicities, languages, religions, and cultures – uniting through a shared passion for football."
In FIFA's formal response to Worden's complaint, a copy of which can be read below, FIFA human rights manager Andreas Graf tells Worden the governing body is already investigating claims of censorship but notes that "Qatar as a host country is not subject to FIFA's Statutes, nor is it bound by FIFA's Human Rights Policy and related FIFA regulations."
In response to questions from ABC News, FIFA issued a statement affirming its commitment to press freedom as a "cornerstone of FIFA's human rights efforts" and noting that FIFA has "launched an assessment of the processes" that led to the censorship.
"FIFA is aware and closely following up on the two recent opinion pieces discussing LGBTI issues linked to the FIFA World Cup that were not printed in the Doha edition of the New York Times," a FIFA spokesperson said. "As part of our ongoing activities in Qatar, we have already in early June 2018 launched an assessment of the processes that led to that. We will decide on appropriate further measures based on the results of this assessment and the engagement with our Qatari counterparts."
The censorship also raises interesting questions for the New York Times, Worden said, which began publishing in Qatar in 2007, about the balance between profits and principles: Would pushing back against the censorship jeopardize the Times' ability to continue publish in a region where critical coverage is already scarce? Or does quietly acquiescing to the censorship send a troubling message that authoritarian governments can bully even the world's most powerful publication into silence?
"If you let the Qataris pick and choose what will be printed, don't be surprised if you have an ever narrower field of what can be published," Worden said. "The Times has taken of strong stance on press freedom around the world, but this could set a troubling precedent."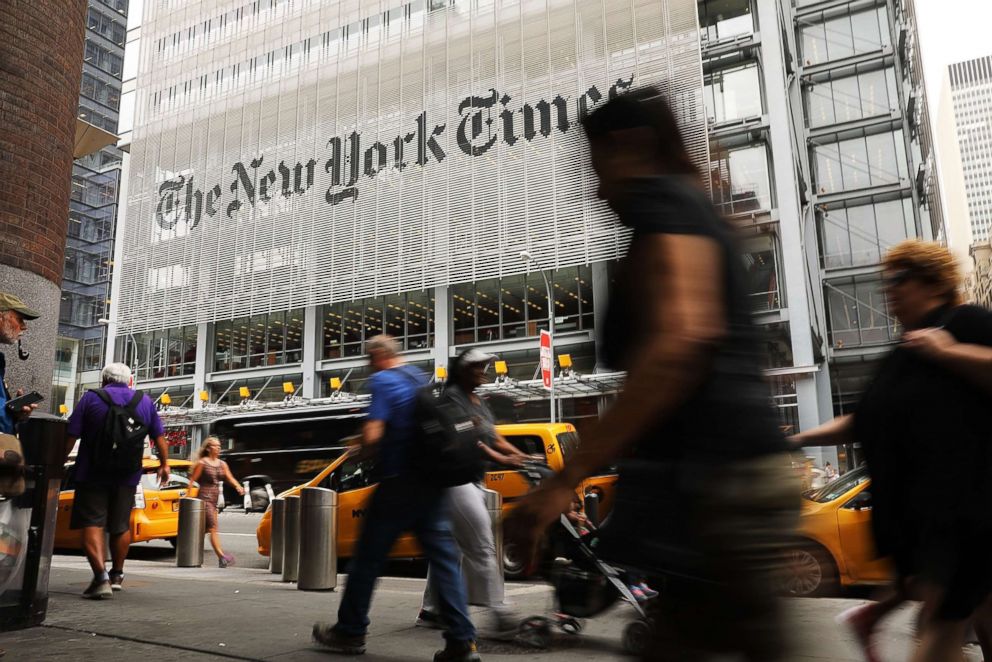 In response to questions from ABC News, the Times acknowledged that about a dozen pieces have been "altered or exceptionally removed" since April due to references to alcohol, sexuality, and even (in an advertisement) a Delacroix artwork. The decision to censor, the Times said, was made not by the Times but by either the government or the independent printing and distribution vendor in the region, and in those cases the Times requires the publisher to include a citation referencing the uncensored title of the piece and a reference to its availability online.
It is a decision, a spokesperson said, the Times "fundamentally disagree[s] with."
"While we understand that our publishing partners are sometimes faced with local pressures, we deeply regret and object to any censorship of our journalism and are in regular discussions with our distributors about this practice," a spokesperson for The New York Times told ABC News.
The fully censored stories cover a range of topics around a common theme, including a discussion of L.G.B.T. rights in Africa, criticism of the U.S. military's transgender ban and, most recently, a retrospective on a 1973 fire that killed 32 people at a New Orleans gay bar, which referenced a recent ABC News documentary about the event.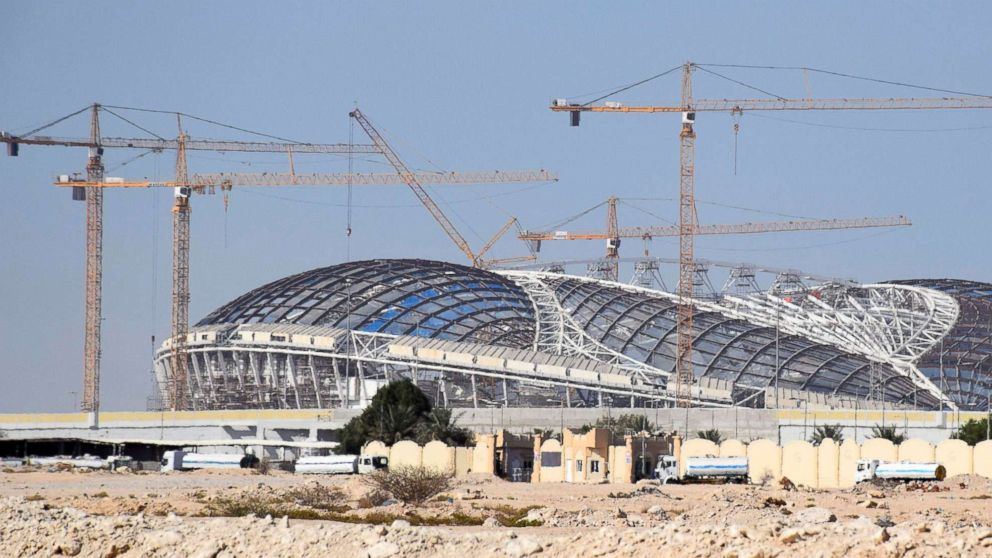 Homosexuality is illegal in Qatar, and the government closely monitors and regulates printed publications under the terms of its 1979 "Press and Publications Law," which permits the government to revoke a publication's license if its policies are perceived to be "not in the national interest."
It is unclear precisely when the censorship started and exactly who might be responsible for it. According to Justin Martin, a local subscriber and professor of journalism at Northwestern University's Qatar campus, this development is a relatively recent one.
"For years, they've been censoring 'sensitive' images, like Kim Kardashian's neckline, though more recently they started deleting words (usually 'sex'), and very recently whole articles," Martin told ABC News. "I've never seen this kind of censorship before."
Sherif Mansour, who has served as the Middle East and North Africa program coordinator at the Committee to Protect Journalists for the last five years, told ABC News that he wasn't surprised to learn Qatar could be stepping up its censorship of foreign journalists.
He called Qatar's press laws "draconian" and noted that it has one of several governments across the region that enforces "redlines" on the media, topics that cannot be discussed without risk of arrest or imprisonment. The policy has resulted in what he calls "self-censorship," in which publishers or printers preemptively remove potentially controversial content rather than risk drawing the ire of a watchful government.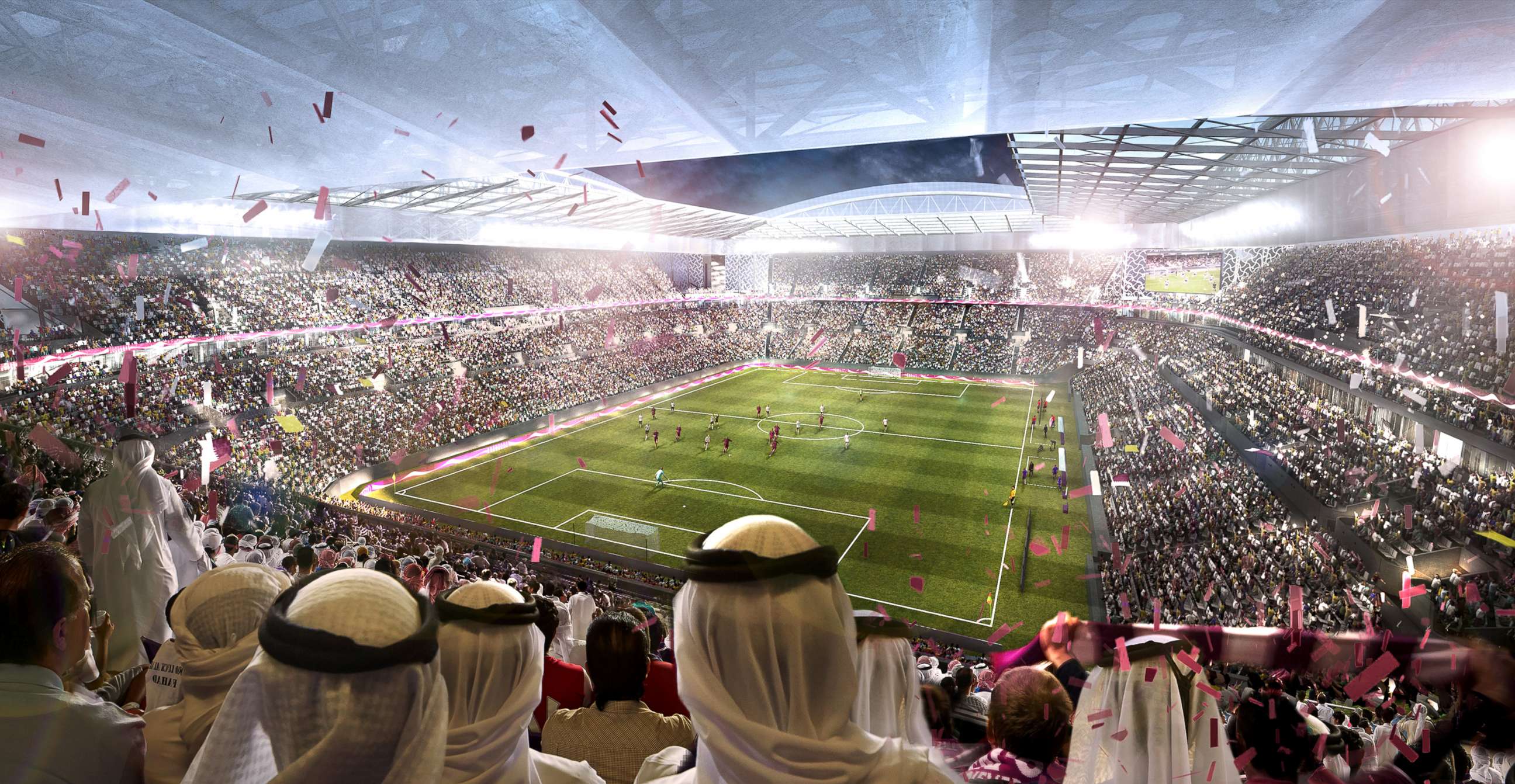 The consequences of censorship, Mansour said, can be serious and far-reaching.
"Any form of censorship is limiting not just exposure for citizens in Qatar to different perspective, but it's also limiting their ability to influence their own government on different issues," Mansour said. "And that is precisely what is so dangerous about censorship. People start censoring themselves based on what the government thinks."
Worden echoed that sentiment.
"This violates the right of people in Qatar," she said. "No one there has the right to know about LGBT rights?"
For one local reader, these empty spaces speak volumes.
"For years, I grabbed my New York Times early in the morning, and I flipped through to see what was in it," Martin said. "Now I flip through it to see what's not."