TRONDHEIM, Norway -- NATO has held its largest military exercises since the end of the Cold War.
Called Trident Juncture, the war games are being held over two weeks in Norway and involve 50,000 troops, 10,000 vehicles, 250 aircraft and 65 ships from 31 nations.
NATO officials say that the defensive exercises are not directed at any country in particular, but it is clear the intended audience is Russia. With tensions high with Moscow following its invasion of Crimea four years ago and confrontations in Syria and over Russian meddling in U.S. and European elections, the exercises are a show of force intended to demonstrate the alliance's ability to deter Russia.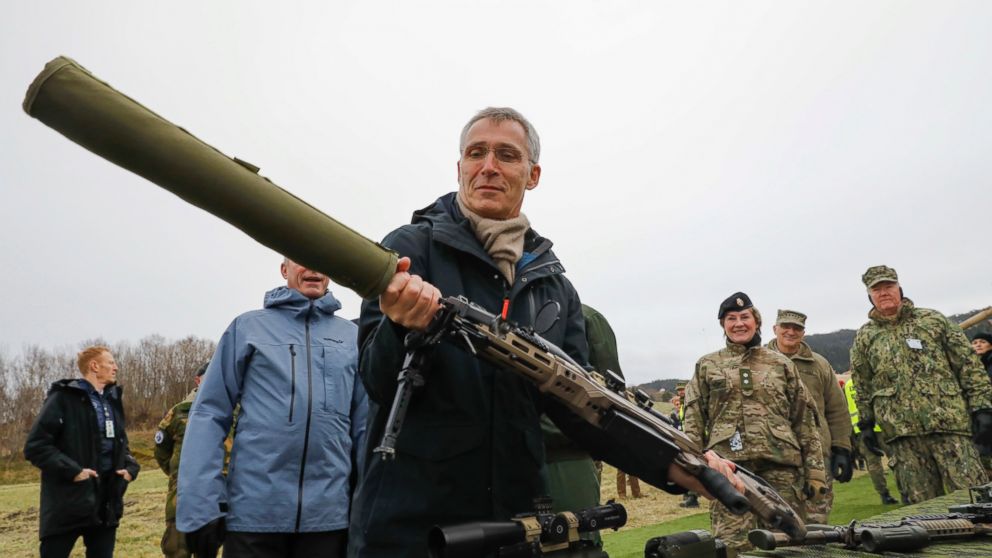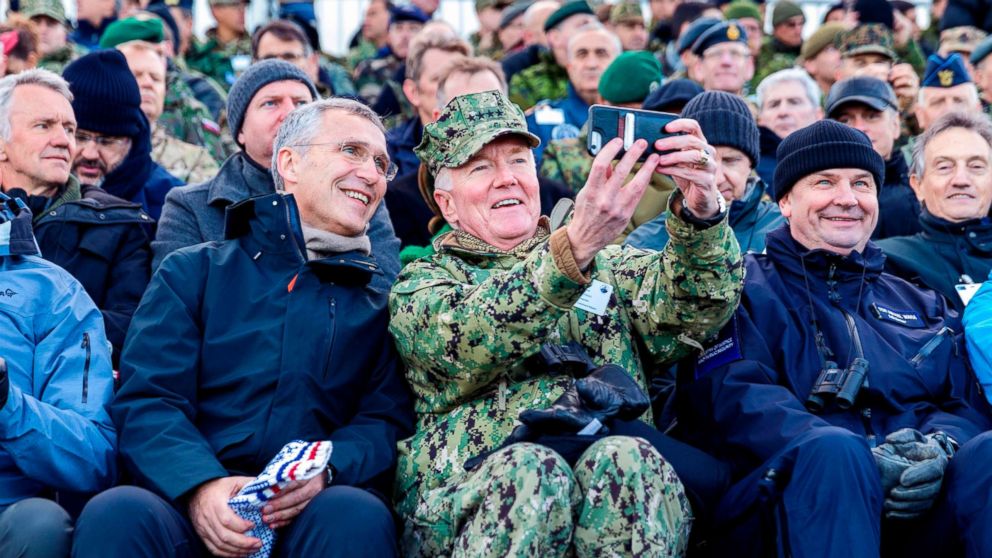 Russia has responded by calling the exercises "anti-Russia." It announced it would hold its own missile drills in international waters off Norway's coast, close to where the exercises are being held. The country already held the biggest war games in its history back in September.
Among the troops taking part are 7,500 U.S. Marines. The Marines shipped hundreds of tons of tanks, armored vehicles and aircraft to Norway for the exercise.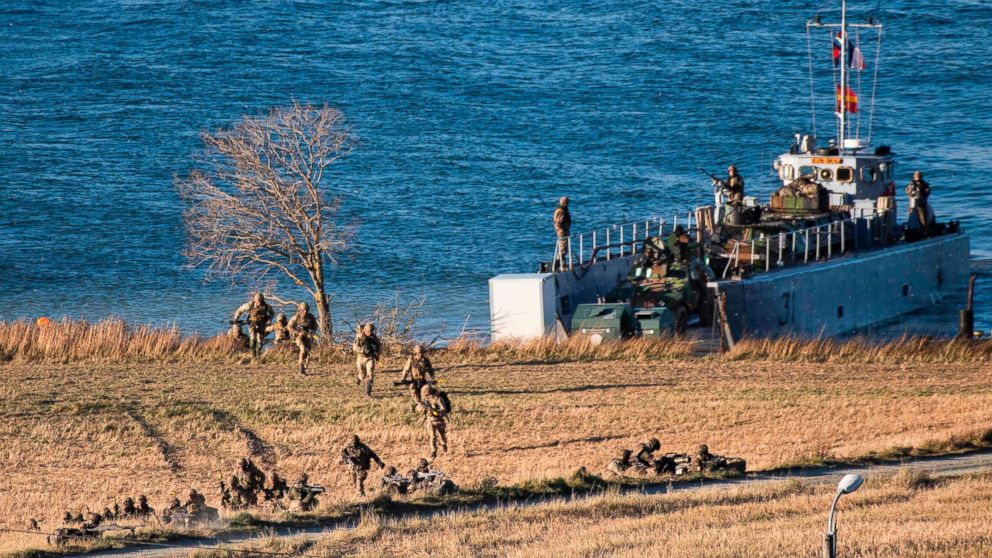 A rotating force of 300 Marines has been carrying out winter training in Norway since 2017 and this year the country requested that number be more than doubled to 700 in 2019.
The U.S. also maintains a small number of armored vehicles and other equipment stored in caves in Norway, which the Marines made use of during Trident Juncture.