— -- A 7-year-old girl with a 3-D-printed prosthetic hand will toss out the ceremonial first pitch at tonight's Game 4 of the World Series at Minute Maid Park in Houston.
"We're absolutely excited," Hailey Dawson's mom, Yong Dawson, told ABC News of the game between the Los Angeles Dodgers and Houston Astros. "She's just a bundle of energy right now. She's been practicing for it. We want her to treat it like any other pitch; no pressure."
The Nevada girl has Poland syndrome, a rare birth defect that caused her to be born without three fingers on her right hand. She uses a special 3-D-printed hand that was developed by engineers at the University of Nevada, Las Vegas.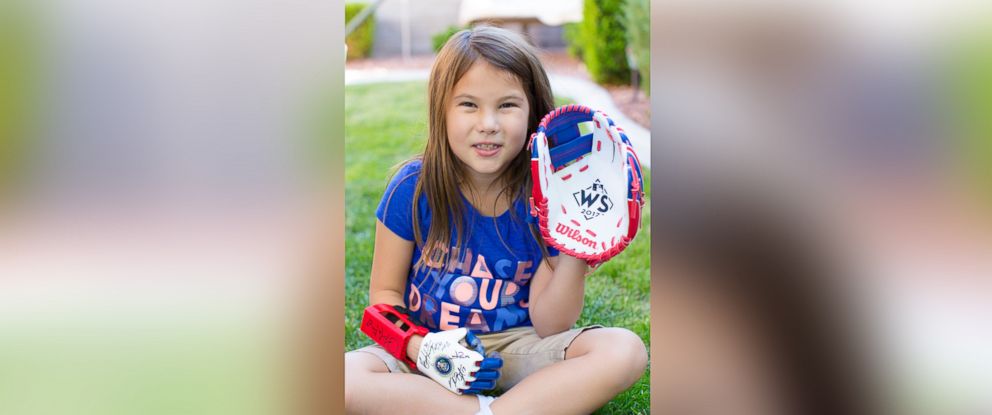 Hailey, a big baseball fan who's neutral on tonight's game, threw the first pitch for a minor league team in Las Vegas in 2015. She threw the first pitch that year at Baltimore's Camden Yards for her favorite team, the Orioles. She also threw the first pitch this year for the Washington Nationals at Nationals Park in Washington, D.C.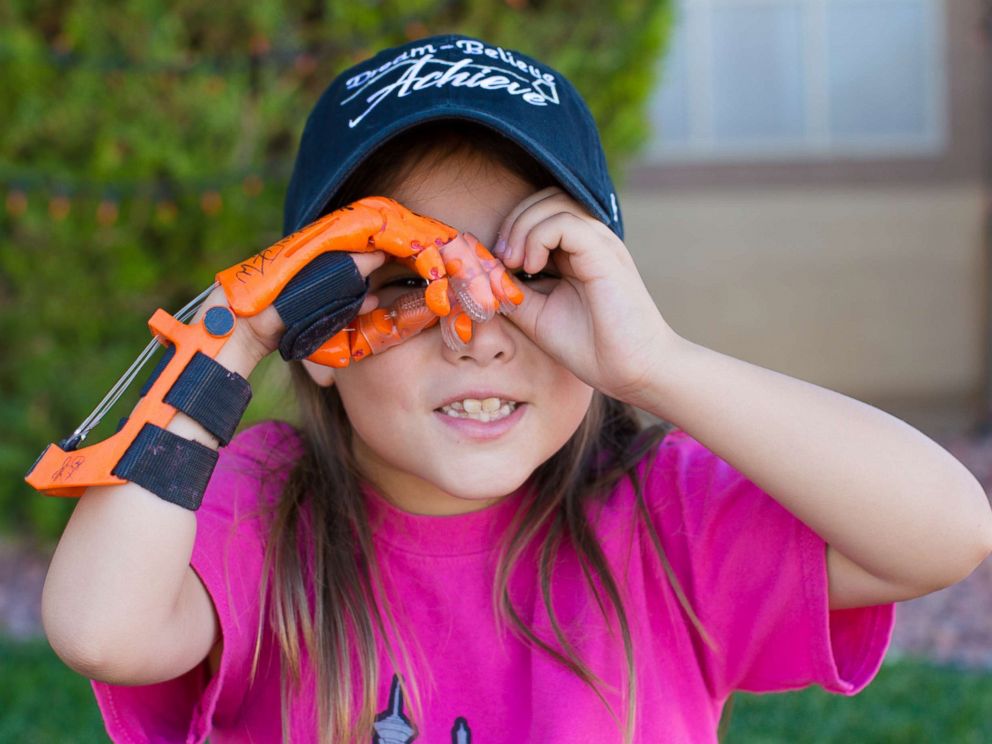 Hailey's main goal is to pitch at all 30 Major League Baseball stadiums and someday break the world record for the most first pitches thrown at separate, major league ballparks, Dawson of Henderson, Nevada, said.
The MLB was inspired by her story after many teams responded on social media that they would love to have her throw out a first pitch. The organization last month offered her a chance to pitch during its biggest event: the World Series.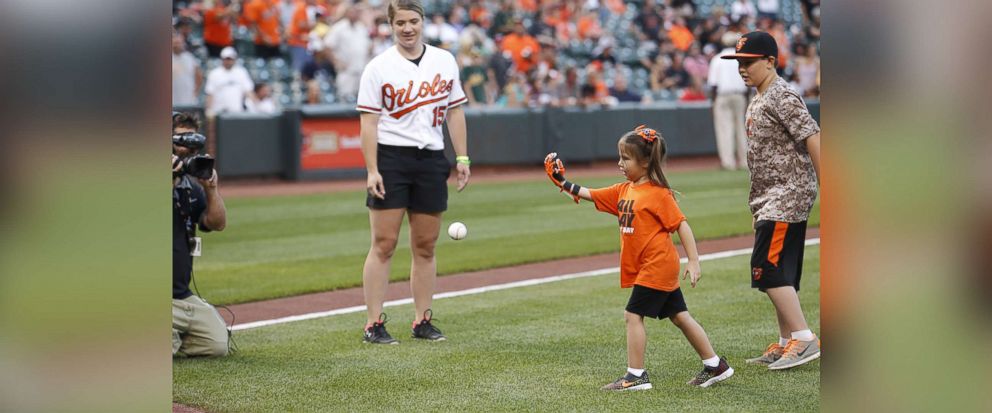 "We're all looking forward to Hailey throwing out the first pitch at Game 4," MLB Chief Operating Officer Tony Petitti said in a statement. "We've already had some memorable first pitches during this Series so far and we know that Hailey's will also be very special."

At 5 p.m. CT today, Hailey will be escorted out to the pitcher's mound by her brother Zach, 12. She will also be revealing her new, specially designed prosthetic hand that has a World Series theme, Dawson said.
Hailey will then watch the game with her family.