Does Massachusetts Senator Elizabeth Warren really have Native American blood running through her veins?
It's scientifically impossible to know for sure, according to a collection of leading geneticists, industry experts, research scientists with expertise in indigenous genetics and Native American leaders who spoke with ABC News.
The process of tracing one's ancestry is still evolving, geneticists told ABC News, and efforts to establish genetic affiliation with an indigenous group like Native Americans are at best thorny and uncertain, and, in the extreme, offensive.
Some experts were critical of Warren's press conference this week and her latest declarations.
Numerous experts also said that the Native American gene databases are too thin to make definitive conclusions about ancestry as far back in a person's lineage as Warren laid claim to again this week.
One leading Native American anthropologist -- Dr. Kim Tallbear -- characterized Warren's Monday press conference and declarations as just the latest incidence in a decades-old practice of white Americans co-opting the Native American identity when it suits them.
Finally, critics said, using DNA to claim an ancestral affiliation with Native Americans contravenes contemporary notions of Native American identity, and, to some in the Native American community, is simply insulting.
Some experts, including Tallbear, saw Warren's DNA test as an affront to Native Americans' spiritual heritage, which is based on long and deeply-held tribal beliefs that the tribes have for centuries occupied the land on which their reservations sit.
Warren's renewed claims to Native American heritage touch on an extremely delicate subject among U.S. geneticists who study indigenous genomics. Several of a dozen scientists and experts interviewed by ABC News asked to talk on background in order to speak frankly and avoid any political blowback.
As genealogy databases have grown in recent years, Native American tribes have been inundated by DNA test result-toting Caucasians seeking tribal certification for everything from eligibility for school scholarships to sought-after tax relief, genomics experts and geneticists said.
Neither Warren nor anyone on her staff has responded to multiple requests for comment from ABC News.
'I am just very proud of it'
Warren has been dogged by her assertions that she descended from Native Americans ever since her successful 2012 Senate run, during which a 1996 article surfaced that quoted a Harvard Law School spokesperson as saying Warren is Native American.
The future U.S. senator -- who changed her ethnicity from white to Native American at the University of Pennsylvania Law School, where she taught from 1987 to 1995, and at Harvard Law School, where she was a tenured faculty member beginning in 1995, according to a 2012 Boston Globe investigation -- defended herself on the campaign trail that year.
"Being Native American is part of who our family is, and I'm glad to tell anyone about that," she said at the time, describing her understanding of her heritage as having come from stories her mother told her as a child. "I am just very proud of it."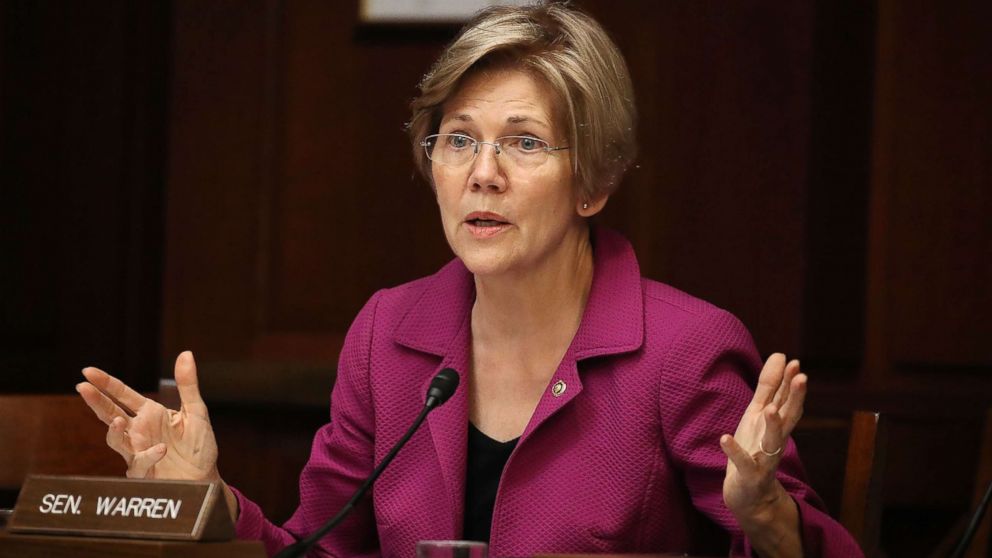 In a subsequent campaign ad, Warren doubled-down on the claim.
"I never asked for documentation from my mother when she talked about our Native American heritage," she said in the ad. "What kid would? But I knew my father's family didn't like that she was part-Cherokee and part-Delaware, so my parents had to elope."
"Let me be clear," she continued. "I never asked for, never got any benefit because of my heritage. The people who hired me have all said they didn't even know about it."
This week, Warren held a press conference revealing conclusions of a DNA test she took that was overseen and analyzed by Stanford University geneticist Carlos Bustamante.
The test determined with "high confidence" that she is likely somewhere between 1/64th and 1/1024th Native American, adding that Warren "absolutely [has] a Native American ancestor in [her] pedigree...likely in the range of 6-10 generations," according to the report and videos released by Warren's office this week.
Let me be clear. I never asked for, never got any benefit because of my heritage. The people who hired me have all said they didn't even know about it.
Warren has stressed repeatedly that she's not seeking membership in or direct affiliation with any U.S. tribe.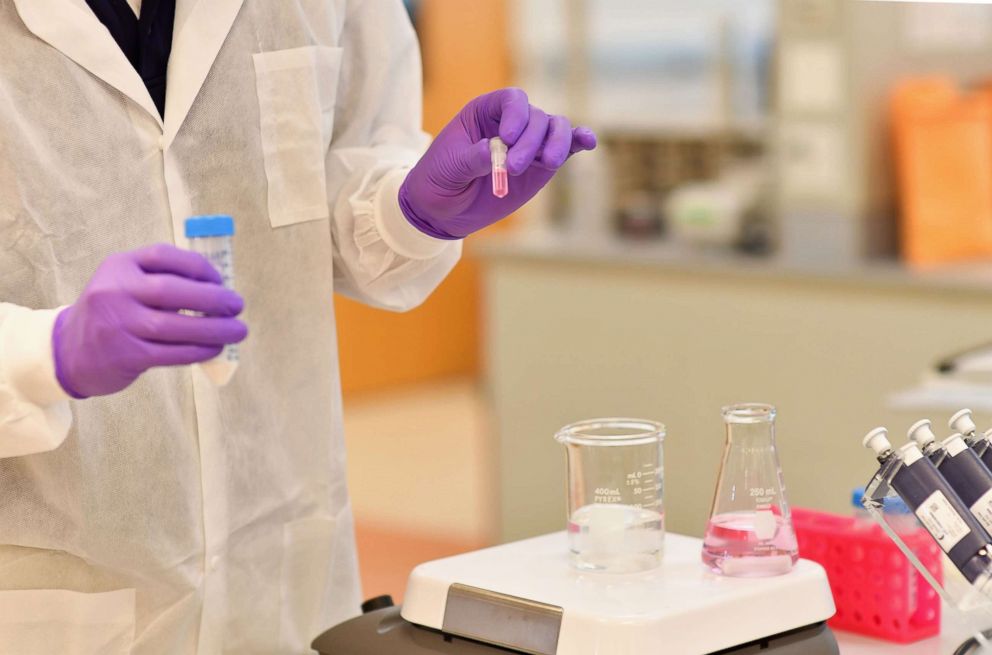 When the National Geographic Society was trying to recruit Native Americans for their project 13 years, they had a very, very hard time obtaining DNA samples in the U.S. So, quite often, the DNA samples that have been obtained are either Canadian, Mexican or South American.
The revelation sparked near immediate political backlash from President Donald Trump, who called the Massachusetts politician a "total fraud." Earlier this year, Trump had challenged Warren, whom he often refers to derisively as "Pocahontas," to take a DNA test.
'Inappropriate and wrong'
Tallbear, an assistant professor of Native Studies at the University of Alberta, has long been one of the most strident critics of Warren's genealogy claims.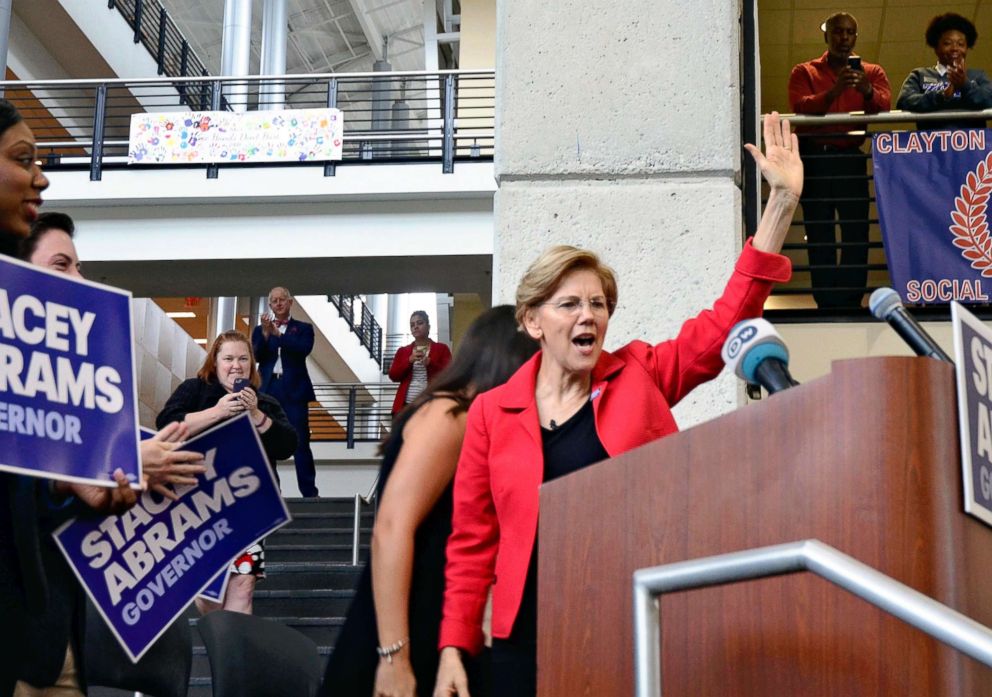 Tallbear, who recently authored "Native American DNA: Origins, Ethics, and Governance," assailed Warren's DNA test campaign this week, contending that her strategy is a cynical one, though consistent with Tallbear's experience in recent years as gene-testing technology has evolved.
She said she objects to how Warren maintains she's not seeking tribal membership or affiliation while simultaneously touting scientific evidence about her bloodline.
"Elizabeth Warren and genome scientists ... get to have it both ways," Tallbear said in a statement pinned to her Twitter feed on Tuesday. "They know very well that the broader US public will understand a DNA test to be a true indication of Elizabeth Warren's right to claim Native American identity in some way."
"The broader US public knows nothing about tribal citizenship and histories of settler-colonial meddling in our laws. The broader US public is also invested…in making what are ultimately settler-colonial claims to all things Indigenous: our bones, blood, land, waters, and ultimately our identities."
Cherokee Nation Secretary of State Chuck Hoskin, Jr. released an equally embittered statement about Warren's press conference this week.
"Using a DNA test to lay claim to any connection to the Cherokee Nation or any tribal nation, even vaguely, is inappropriate and wrong," Hoskin Jr. said.
"It makes a mockery out of DNA tests and [their] legitimate uses, while also dishonoring legitimate tribal governments and their citizens, whose ancestors are well-documented and whose heritage is proven. Senator Warren," he added, "is undermining tribal interests with her continued claims of tribal heritage."
Tallbear said she has long been frustrated by Warren's claims.
In 2016, Tallbear published a 47-tweet thread decrying the notion that DNA has nearly anything to do with Native American identity.
Tallbear said the Cherokee Nation has been asking Warren since 2012 to stop affiliating herself with them.
Not all Native American leaders, however, have been publicly critical of Warren's DNA testing.
"Senator Warren has not tried to appropriate Cherokee or Delaware culture," Eastern Band of Cherokee Principal Chief Richard Sneed said in a statement sent to ABC News. "She has not used her family story or evidence of Native ancestry to gain employment or other advantage. She has not tried to claim a treaty or trust obligation, or seek the protection of the Indian Child Welfare Act."
"On the contrary," he continued in the statement, "she demonstrates respect for tribal sovereignty by acknowledging that tribes determine citizenship and respecting the difference between citizenship and ancestry."
Sneed went on to note that Warren has sponsored legislation to help prevent suicides in Native American populations, identify missing and murdered Native American women, and help tribes reacquire land they once occupied.
'Not a yes or no answer'
None of the experts and industry executives who spoke to ABC News -- including scientists who have worked with Bustamante -- directly refuted his conclusions.
Instead, they contended that the underlying science is apt to be flawed because the Native American gene databases for tribes in the U.S. are so thin –- making conclusions like Bustamante's all but useless from a scientific perspective.
"It's hard to say that there is a definitive conclusion, especially if someone has such small amounts of Native American ancestry," said Dr. Nanibaa' Garrison, a faculty member in the Treuman Katz Center for Pediatric Bioethics at Seattle Children's Research Institute.
"When you're testing someone who might have an ancestor more than four or five generations back, that's when it becomes very hard to piece out that ancestor from all the other ancestors that the person has," Garrison added. "It's not a yes or no answer."
There are a number of different DNA tests that examine a person's genes, and they generally fall into two broad categories: paternity or maternity tests, which compare a child's genes to those of a possible parent, and genetic ancestry testing, which looks at numerous genes from an individual and compares their sample to a broader database.
Warren took a genetic ancestry test, which the National Congress of American Indians notes "is based on probabilities and can provide information about how different or similar an individual's DNA is to that of most people within a larger group of people."
Industry executives like Bennett Greenspan, founder of Family Tree DNA and Gene by Gene, concurred.
Greenspan said definitive conclusions on ancestry stretching as far back as Warren's purported lineage are harder to stand by than tests for other races because the indigenous databases are too limited.
That in turn has forced geneticists like Bustamante to draw from databases of tribal ancestry from north and south of U.S. borders.
"All of us -- at Ancestry, Family Tree DNA, My Heritage -- we all strive to obtain the fullest, most complete Native American databases simply because Native Americans have historically been unwilling and uninterested in participating in this game of identification," Greenspan said.
"When the National Geographic Society was trying to recruit Native Americans for their project 13 years ago," Greenspan added, "they had a very, very hard time obtaining DNA samples in the U.S. So, quite often, the DNA samples that have been obtained are either Canadian, Mexican or South American."
Bustamante has said that due to limited Native America databases, he compared Warren's DNA sample to recent samples from indigenous populations in South America rather than Native Americans in the U.S.
"He [was] not comparing markers to populations that lived in what is now the United States," said Dr. Michael Hammer, a biotechnology research scientist at the University of Arizona.
Neither Bustamante nor his staff at the scientist's eponymous lab responded to numerous requests for comment from ABC News.
Defining Native American identity
While multiple independent geneticists explained why Native American gene databases are far less reliable measuring sticks for ancestry than other Western races, they also stressed the more subtle, underlying damage that efforts like Warren's do to the Native American psyche.
Several leading geneticists told ABC News that the whole issue of gene-testing is a particularly sensitive one to Native Americans.
"As a geneticist, I don't want to be telling an indigenous people like Native Americans where they come from," said one leading genetic scientist who requested anonymity in return for speaking frankly. "They really don't appreciate that. Their origin story is where they live now -- so who am I to tell them that's not true?"
Hammer, the University of Arizona research scientist, explained that Native Americans' concept of their ancestry is built less upon gene tests than tradition, including oral histories passed down through generations.
"That's the way they were raised and brought up, and that information was transmitted from generation to generation," he said. "It's their legacy, their heritage. It's the spiritual side of their origin."