Rev. David Fleenor, a chaplain at Mount Sinai Hospital in New York City, visited a nearby morgue Wednesday morning and called the son of a recently deceased COVID-19 patient.
"We had the morgue attendant pull out the body of this beloved mother," Fleenor told ABC News. "And we had the son on the telephone. He asked us to say some prayers and to bless the body. So we did that. He asked for a rosary to be placed on her body. We did that."
For a variety of reasons, the son was unable to make it to New York, the state hit hardest by the pandemic, to say goodbye to his mother in person before she passed away. But through the powers of technology and the presence of a chaplain, he was still able to be there -- virtually -- to share his last words with her.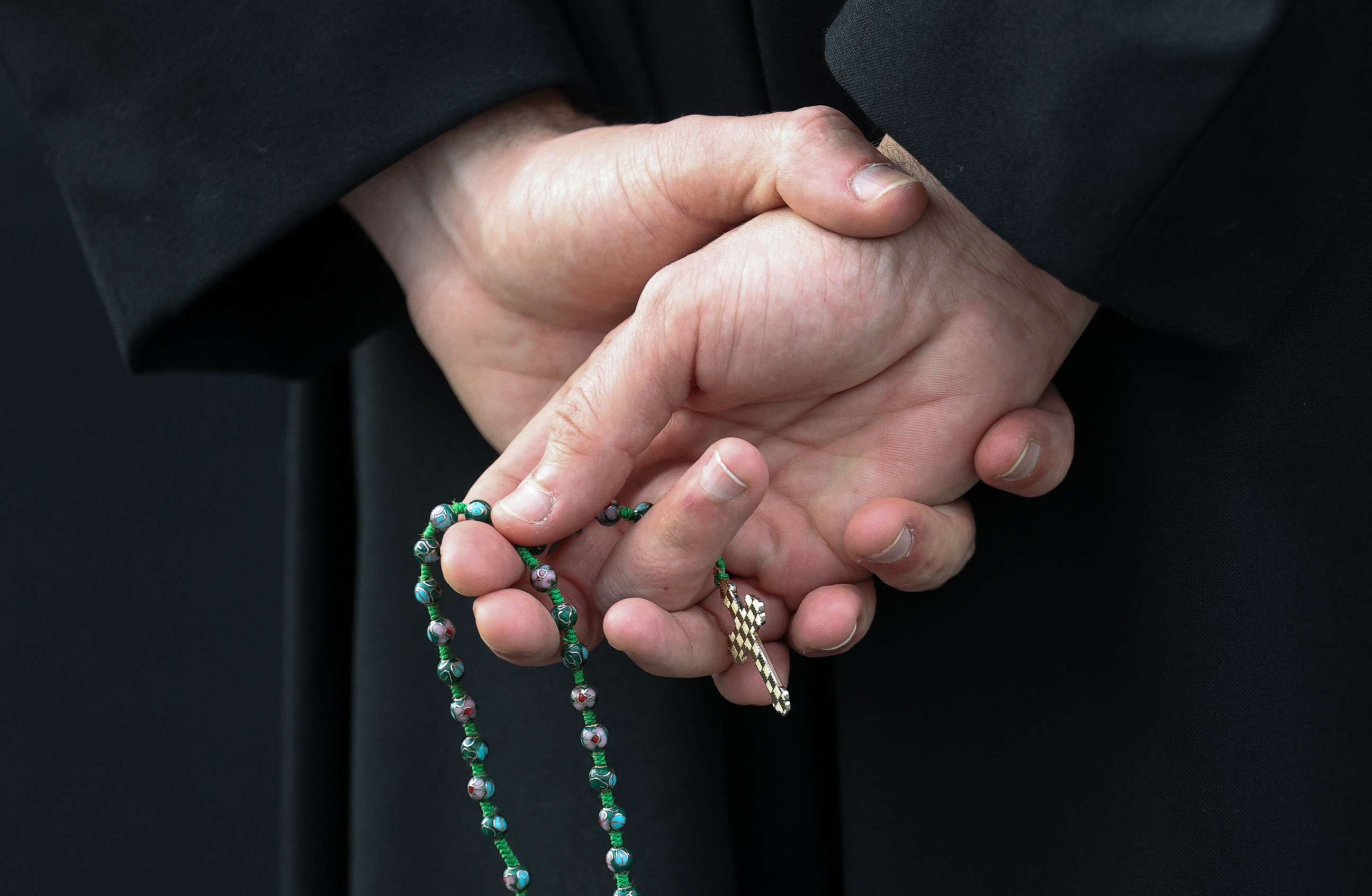 "He's saying the things to his mom that anybody would say," Fleenor said. "'I'm so sorry that I can't be there. I love you.' All of these heartfelt, heartbreaking kinds of things. And we got the privilege -- that's how we think about this -- it is a privilege that we got to be his proxy."
Fleenor is one of the thousands of chaplains across the U.S. working in health care facilities to ensure patients, family members and hospital staff all feel "spiritually and emotionally supported" during the COVID-19 outbreak. While some hospitals have deemed chaplains as non-essential workers, Fleenor said his hospital sees his position as a "critical component" to its ability to run, emphasizing that the demand for chaplain services is higher than it's ever been.
"One of the big challenges in chaplaincy under non-pandemic circumstances is how do we get to the neediest patients first?" he said. "There's no hospital in America that has enough chaplains to actually see every patient. Now that we're flexing up and adding beds, we certainly can't get to 100% of the patients."
Given the oftentimes rapid decline in health after an individual tests positive for COVID-19, Fleenor said his team must give priority to patients who are "nearest to death." But he said it's his mission to ensure the virus's victims are more than just a number.
"It's really about personalizing," he said. "We're going to have a lot of dead bodies. And as a society, we can't let it just be refrigerated trailers full of bodies. It's people with favorite colors, favorite foods, histories and all that sort of thing."
As health care professionals continue to learn more about the contagiousness of COVID-19, chaplains are having to adapt the way they do their jobs.
Rabbi Hillel Fox is the Director of Chaplaincy Care for North Shore University Hospital in Manhasset, New York. He helped spearhead his hospital's efforts to set up "tele-chaplaincy" for patients in isolation rooms, as well as for their family members in quarantine. The type of hotline service allows anyone to call in and speak with a chaplain over the phone. There is also the ability for patients to video conference with a chaplain from their rooms.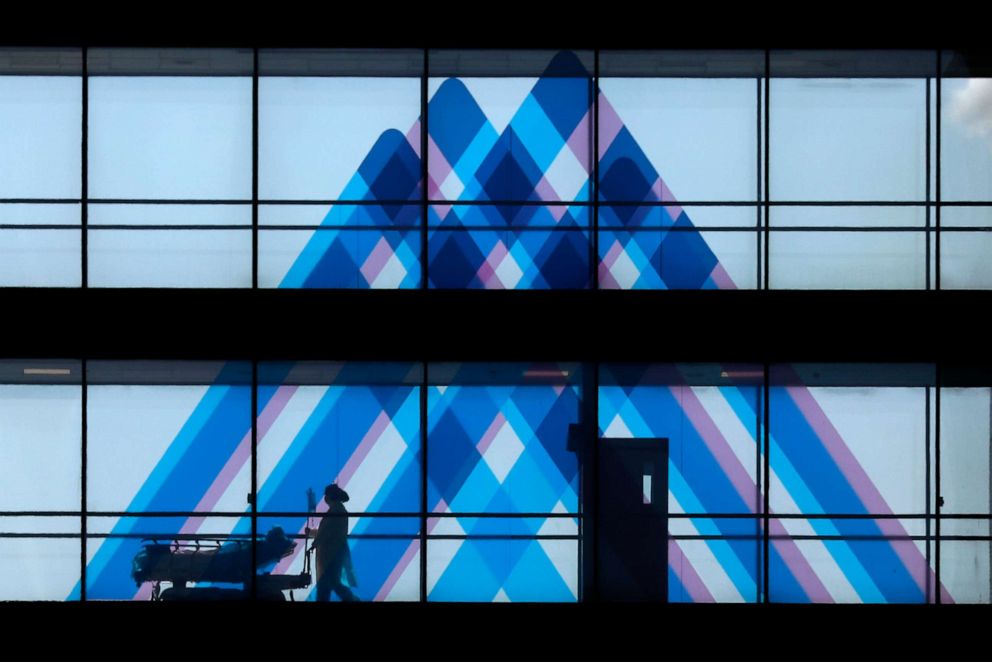 "It's not the same as in-person for sure," Fox said. "Nothing replaces human touch. But 10 years ago, who would have thought that we can have these kinds of communication?"
Tune into ABC at 1 p.m. ET and ABC News Live at 4 p.m. ET every weekday for special coverage of the novel coronavirus with the full ABC News team, including the latest news, context and analysis.
The hospital where Fleenor works has set up a similar tele-chaplaincy service. In addition, they've partnered with two chaplain certification bodies to extend the support they are able to give.
"Over the course of a week, we've had at least 500, if not more, board-certified chaplains around the country who have said, 'I'm willing to help offer tele-chaplaincy support to your patients in New York City. Just let me know what to do,'" he said.
Rev. Karen Swiderski has worked as a chaplain at Edward Hospital in Naperville, Illinois, for more than 25 years, and said she feels like she's "walking in history" every day since the virus's first case in the state was reported on Jan. 21.
Her team has started doing chaplain calls, and although it's been difficult to lose "the connection and intimacy" that comes with an in-person conversation, she said it's been a cathartic experience for patients in isolation.
"We're not able to hold their hand in prayer," she said. "So while it's a challenge, it's been an incredible gift. The stories, the examination of one's life, talking about their families … it seems to be very helpful for them."
The concept of providing comfort through technology has extended into the military as well. In a statement to ABC News, a spokesperson for Naval Medical Center Camp Lejeune in Jacksonville, Florida, said the base's chaplains are "prepared to visit via phone and use voice or Facetime by the patient's request."
"It seems especially important for patients to have access to their spiritual resources in situations when family and visitors are restricted since these people often provide a significant role in a patient's spiritual support system," the spokesperson said.
But tele-chaplaincy doesn't work for every COVID-19 patient. Those who are put on ventilators are unable to verbally communicate. In such cases, Swiderski dresses in personal protective equipment, or PPE, and pays a visit to their rooms from a distance.
"However that can be framed -- not speaking -- maybe just looking into someone's eyes, a facial expression of saying 'fight,' or 'you are not alone,'" she said.
"It's hard," Fox said, reiterating the difficulty of getting through to patients on ventilators. "I can't lie. It's a challenge, you know, how do we help people not die alone? We're still trying to figure that out."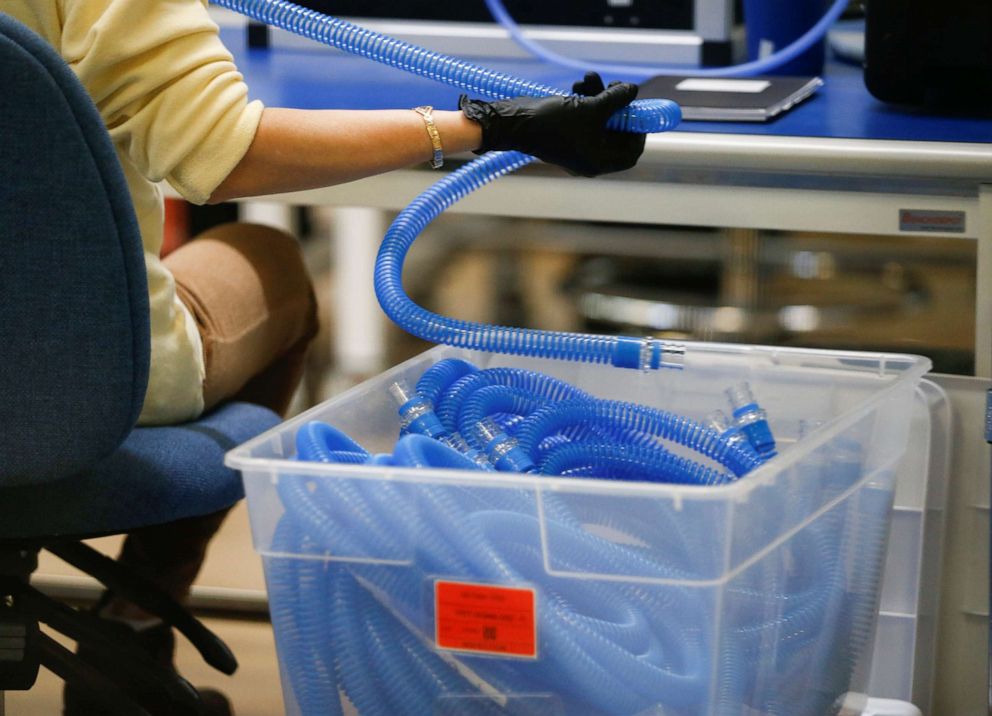 Fox said that fear of dying alone is pervasive in patients, family members and hospital staff alike, even when it's "not articulated." Rabbi Kara Tav, a chaplain at NYU Langone Hospital in Brooklyn, New York, said her team is constantly praying for the sick.
"Spiritually alone, they are not," Tav said. "Because we are with them. Their families are with them."
"You can't have someone come with you when you die. In some ways, we all die alone," she added.
Tav said her biggest concern about COVID-19 is the lack of a timeline for how long the virus may persist.
"It just has invisible bookends," she said. "We don't know where it began. We don't know where it's going to end. We don't even have a real middle. Normal stories have a beginning, a middle and an end. And we don't know what any of those things are yet."
The necessity for chaplains extends beyond patients -- something that Rev. Heidi Greider, the manager of spiritual care at Seattle Children's Hospital, understands well.
"When you're in a children's hospital, it's not just the patients," she said. "It's oftentimes the parents that you're caring for."
Greider told ABC News that her chaplains have found creative ways to cater to children, explaining how they will slip a drawing under the door of isolation rooms.
Health care workers have looked to chaplains for guidance during the pandemic, too. Fox said the scariest part for hospital workers during the pandemic is what happens when they leave.
"They're willing to put the patients' lives before their own, but what they're nervous about is having to go home," he said. "Are they bringing something with them? Are they affecting their spouse or their children?"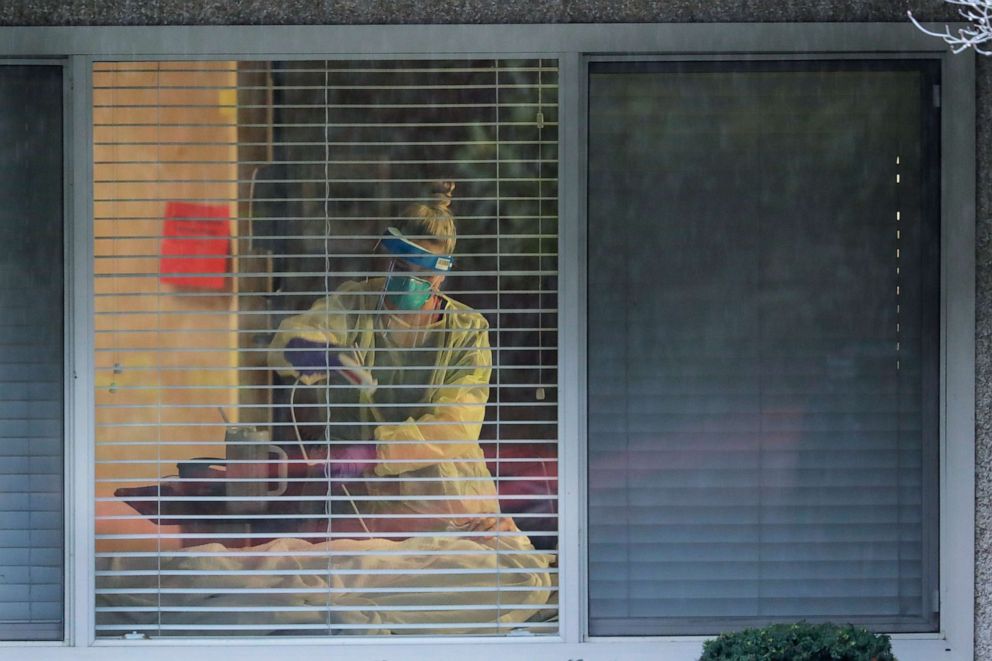 To provide a moment of relief during the long days, Swiderski said her hospital's administration implemented a new policy this week. Three times per day, the entire staff is encouraged to take a moment for a deep breath or quick prayer.
"They [hospital staff] are incredible people that are there to care for these patients," she said. "And I'm very proud to say that I've worked with them over the years -- and to see them resilient and strong. Yet they need support; they need a lot of support."
Fox said he's trying to remember that throughout history, there have been "plagues," and "humanity has survived." He's said despite all the loss, there is something to be gained from COVID-19 -- and it's helped him find comfort in the uncertainty ahead.
"There is a silver lining opportunity available to strengthen our relationship with members of our family and strengthen our personal relationship with the creator of the universe," he said. "If we could do that, then when this is all over, we really come out stronger. We could grow from this experience."
What to know about coronavirus: