House Intelligence Committee Chairman Mike Turner on Sunday indicated both chambers and both parties in Congress will seek to "force" the Department of Justice to let lawmakers review the classified documents that Joe Biden and Donald Trump retained while out of office.
In an appearance on ABC's "This Week," Turner criticized DOJ's decision not to let Congress see the documents because of the ongoing special counsel investigations of Biden and Trump's conduct.
"They have no ability to prevent us," Turner, R-Ohio, told co-anchor Martha Raddatz, calling Congress' subpoena power on the matter "absolute."
"We were told that we were going to have these documents available to us to review. ... I think it only makes everybody concerned about what are they hiding and why are they trying to keep it from Congress?" he said.
Turner predicted "bipartisan, bicameral support to force Attorney General [Merrick] Garland to make these documents available to Congress so that we can take a look at what happened, what's in these documents and what does Congress need to do to protect America's secrets."
His comments come days after former Vice President Mike Pence's lawyers said they found he retained some classified materials after leaving office -- just as Biden and Trump did (in Biden's case, after he was a senator and vice president).
The Pence documents were undergoing review by the DOJ's National Security Division and the FBI, sources previously told ABC News. The attorney general has also appointed special counsels to investigate the handling of documents recovered from Biden and Trump.
Pence -- who told ABC News' David Muir in November that he didn't bring any classified documents home with him -- said Friday that he was "not aware" the materials were at his house in Indiana but said he took "full responsibility," calling it a mistake.
An attorney for Biden has said much the same, contending after some of the materials were found that they were "inadvertently misplaced."
Trump has denied wrongdoing.
On "This Week," Turner said the three cases pointed to broader issues.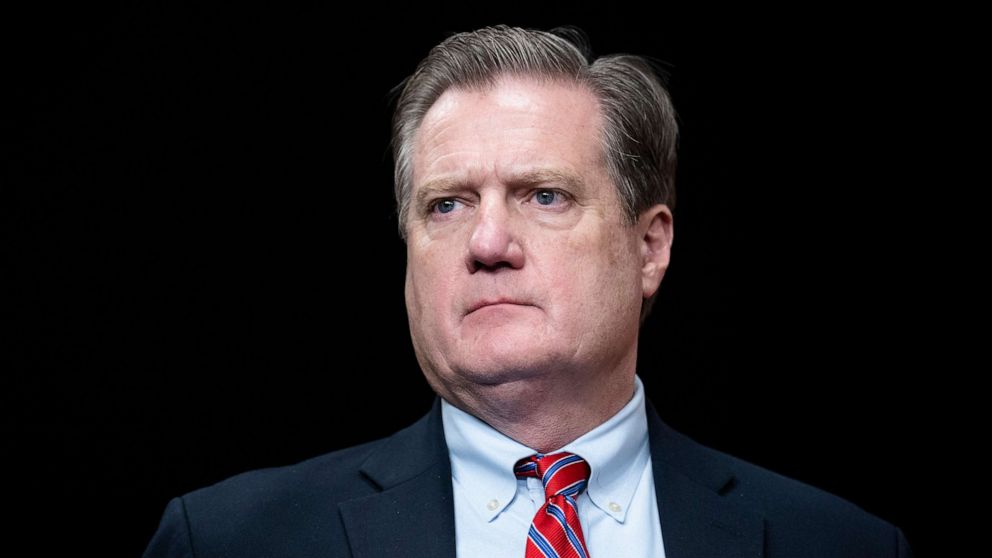 "It's just really astounding because it shows there's really a systemic problem here on the administration handling side, of both the vice president's office and the president's office," he said.
"I can't imagine a circumstance where anyone would believe they need to have them [classified materials] in their home," he said, later adding: "The chain of custody in each of these issues is going to be important. It certainly should be part of the Department of Justice's investigation."
"How did these documents get where they were going and where we ultimately found them, but also what happened to them in the interim?" Turner asked.
The Republican congressman singled out Biden's conduct, noting that some of the documents in Biden's home dated back to his time as a senator at least 14 years ago. Turner declined to specifically address the Pence case when pressed, other than noting Pence said he'd been unaware of the materials.
"Last week, you called President Biden a serial document hoarder and said he would only have classified documents at his residence to show them to somebody. Do you have the same concerns now about Mike Pence?" Raddatz asked.
"Well, in all these instances, the concern is that this information would be given to someone else, and would be accessed by someone else. That's why it's classified," Turner said. "That's why it's a grave concern as to the manner in which this is handled."
"These classified documents contain information that we don't want anyone else to see, that we don't want anyone else to know, because they put at risk our country," he continued.
Even so, Turner said, he had a broader concern that there were too many classified documents.
"I think things are overclassified. Unfortunately, Congress doesn't have the ability to declassify. There are things that I think need to be out in the public discourse," he said.
He said he was heartened by a recent "shift in policy" in which the government began disclosing some information regarding Russia's invasion of Ukraine and the U.S. response.
"I think it's incredibly important for allies of the United States to openly discuss the information that we have," he said.