Donald Trump's one-time lawyer and fixer Michael Cohen arrived Wednesday at the Manhattan District Attorney's Office to meet with prosecutors investigating the former president's role in alleged hush payments to a porn actress before the 2016 election.
This is Cohen's 15th interview with the district attorney's office but the first since a recently convened grand jury began hearing evidence about the $130,000 payment to Stormy Daniels to keep her quiet about a long-denied affair with Trump.
Cohen helped arrange the payment with David Pecker, then-publisher of the National Enquirer. Pecker appeared before the grand jury on Jan. 30.
The hush-money case was rejected by former District Attorney Cy Vance, but revived under current District Attorney Alvin Bragg, whose office has been fending off criticism of a decision not to charge Trump earlier.
"I thought it's important not only to shed light on the evidence but also the back and forth that took place," said Mark Pomerantz, a former special assistant district attorney who co-led the investigation until his resignation last year and the author of a new book, "People vs. Donald Trump: An Inside Account."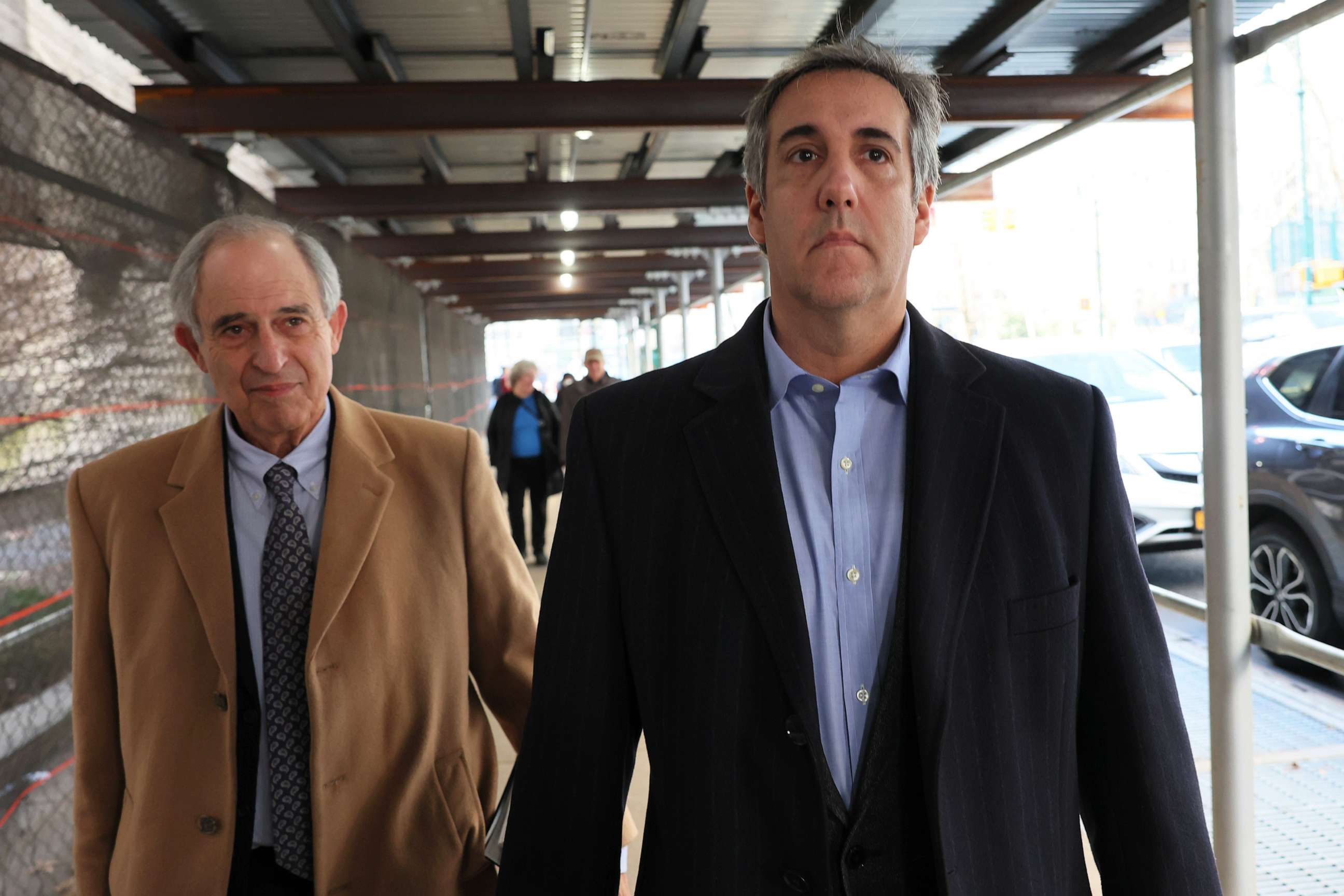 "The underlying question of guilt was not one that divided people," Pomerantz told GMA3 in an interview airing Wednesday. "I think there was a fear that if you go forward with the case and don't win, you shake public confidence in the legal system."
Bragg has said the case Pomerantz wanted to bring, that centered on Trump's allegedly fraudulent statements of financial condition, was "not ready" and he expressed concern the book's publication could hurt the ongoing investigation.
"I didn't write the book to try and help Donald Trump avoid prosecution. The message of the book is the evidence was there," Pomerantz said.
Trump has always denied having an affair with Daniels and has called Bragg's investigation a "witch hunt."