It will be a showdown that could define a generation -- in politics and well beyond.
When Brett Kavanaugh and Christine Blasey Ford appear before the Senate Judiciary Committee on Thursday morning, the issues probed and how the witnesses and their questioners come across could have lasting repercussions for all three branches of government.
At stake is a lifetime appointment to the swing seat on the Supreme Court.
Also potentially on the line is the control of Congress, with midterm elections in just six weeks, as well as the credibility of President Donald Trump and his Republican Party, and the political futures of a bipartisan array of potential presidential hopefuls who are front-and-center on the committee.
The stakes are even broader for a nation that has grappled with a reassessment of the realities of sexual harassment over the past year.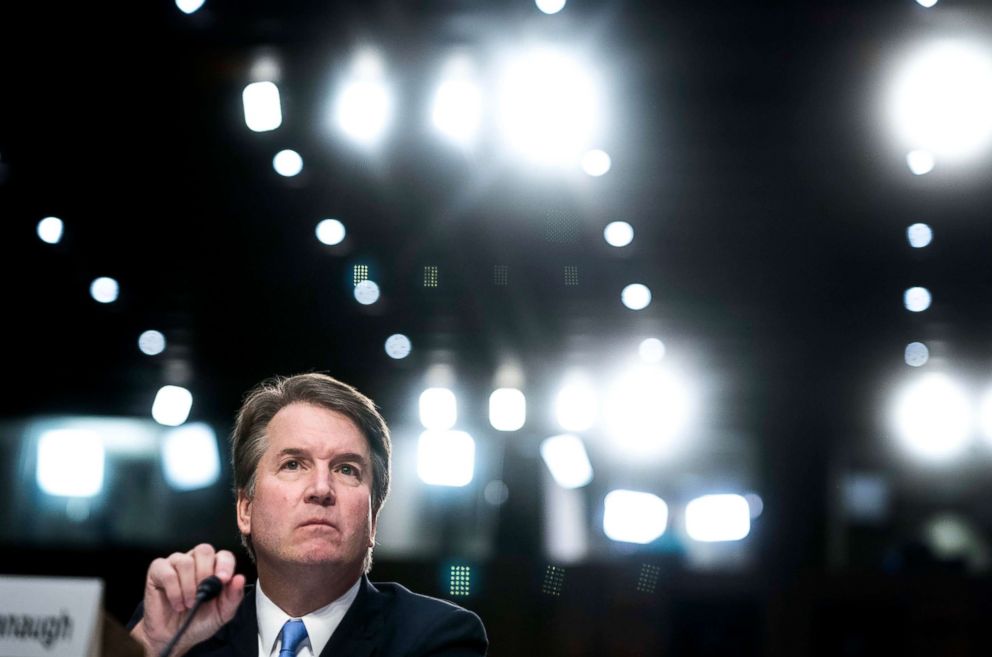 The only other time anything remotely comparable took place was when the testimony of Clarence Thomas and Anita Hill broadcast the concept of sexual harassment to a wide audience back in 1991.
Now, a generation later, Washington is being tested on how it has and hasn't absorbed those lessons.
The memories of the Thomas-Hill hearings linger.
Three senators return from the 1991 committee -- including now-Chairman Chuck Grassley -- remembered for its awkward nature and sometimes derisive treatment of Hill.
The then-committee chairman, future Vice President Joe Biden, continues to be asked questions about those hearings played out, though he ultimately voted against Thomas.
As if to underscore the political stakes and risks, Senate Republicans have taken the extraordinary step of hiring an outside lawyer with experience investigating sex crimes to question Ford.
Now, as in 1991, all of the Republicans on the Senate Judiciary Committee are men. Senate Majority Leader Mitch McConnell referred to the hiring of Arizona attorney Rachel Mitchell as bringing in a "female assistant" -- an inelegant, if not inaccurate, turn of phrase.
It's as if GOP senators don't trust themselves not to say something offensive.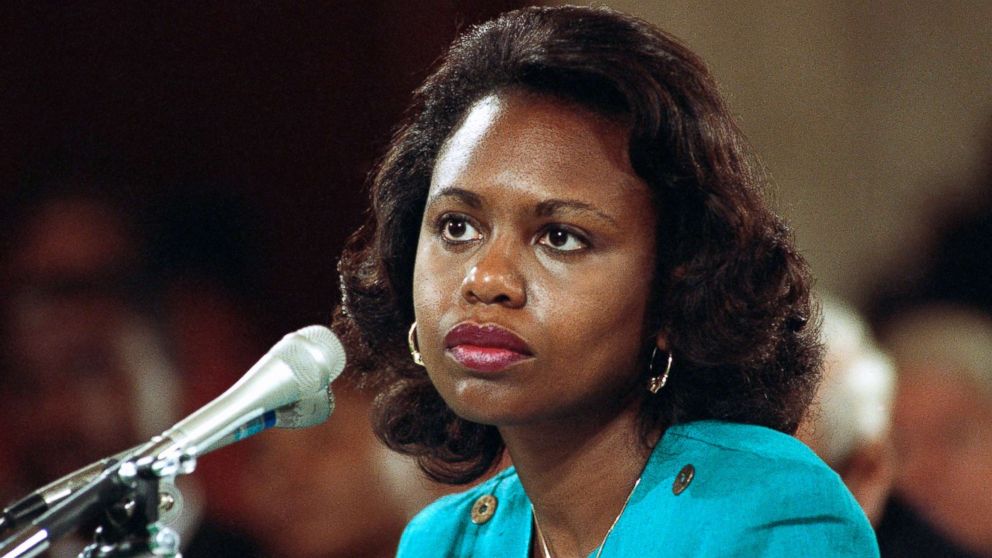 "Inadvertently, somebody will do something that's insensitive," Sen. Bob Corker, R-Tenn., who is not a member of the committee, told reporters in supporting the idea of outside counsel's participation. "I would not be wanting to ask questions about something like this."
These types of questions, of course, are being asked with increasingly regularity in all lines of work. But that doesn't make them comfortable or make any answers necessarily clear.
Ford's allegations regarding Kavanaugh are wrapped inside decades of foggy memories and conflicting accounts, with no independent witnesses having come forward. Questions of class and privilege have also surfaced, particularly after another accuser, from Kavanaugh's time at Yale, emerged publicly.
Then, less than 24 hours before the hearing, another accuser from Kavanaugh's high-school days went public -- courtesy of lawyer Michael Avenatti.
It has all mixed uneasily in a Senate where resentments linger over the treatment of nominees past, from Robert Bork through Thomas and the fact that no hearings were ever held for President Barack Obama's final Supreme Court pick, Merrick Garland.
Then there's Trump, a president with his own history of allegations of sexual improprieties. In the space of the 10 days since Ford went public, the president morphed from responding in a relatively evenhanded manner to questioning why she didn't come forward sooner to accusing Democrats of playing a "con game" to block Kavanaugh.
Republicans have largely followed Trump's messaging lead. McConnell, whose decision it was to not hold a hearing on Garland in 2016, is angrily denouncing Democrats for threatening to hold up Kavanaugh's nomination. He called Ford's allegations "nowhere near grounds to nullify someone's career or destroy their good name."
"Everyone deserves better than this," McConnell said.
McConnell and his colleagues know that their voters are watching. From their point of view, the promise of a conservative majority on the Supreme Court is close to being fulfilled. Backing off of Kavanaugh now, they fear, would demoralize their base and potentially squander a once-in-a-generation opportunity to shape the court's future.
There's another side, of course. Kavanaugh's nomination was becoming as a galvanizing issue on the left before any of his accusers came forward. The retirement of Justice Anthony Kennedy opened up a range of precedents -- starting with Roe v. Wade -- to possible reversal.
It's all become bigger -- even more directly relevant to women in particular -- in recent days. #Metoo has spawned #WhyIDidntReport, with women sharing stories of incidents from their pasts that they felt unable to talk about publicly until now.
Democrats sense the potency of this moment, particularly against the backdrop of a campaign where they've made respect for women a central issue. At the same time, many Democrats, including some whose votes on Kavanaugh are undetermined and who are running for reelection in Trump-carried states, would just as soon move on and talk about other issues entirely.
The hearing seems likely to be awkward, even cringe-worthy. At the end of the day Thursday, the truth of what happened between Kavanaugh and Ford is still likely not to be known with any sense of certainty.
Yet, as colossal forces are set to clash in a highly partisan setting, the real power in Thursday's hearing may lie in the broader truths that are revealed about this moment.