Bipartisan outrage continued following the Friday release of graphic footage of police officers beating Tyre Nichols after a traffic stop in Memphis, Tennessee, earlier this month -- with lawmakers saying such a brutal reaction was "unconscionable."
"Justice for Tyre Nichols must be swift and complete," House Minority Leader Hakeem Jeffries, D-N.Y., wrote in a tweet, calling Nichols' death "brutal and violent."
"A dangerous culture of violence has permeated far too many police departments in this country. Time and time again, it is lethal," Rep. Jim Clyburn, D-S.C., said in his own statement. "Tyre Nichols should still be here today. We must change the culture that perpetuates these tragedies and bring those accountable to justice."
Sen. Tim Scott, R-S.C., a past negotiator in Congress on potential policing reform, called for punishments for those involved.
"We have been here too many times before. We cannot continue down this path. America cannot stand silent," Scott said in a statement. "This was a man beaten by the power of the state. We must unite against this blatant disregard for human life especially from those we trust with immense power and responsibility."
Nichols, who was 29, died three days after being attacked by police. Seven officers have since been fired or relieved of duty and five of those officers have been charged with second-degree murder and other crimes. Attorneys for two of them have said they will plead not guilty.
The video, from both police and area cameras, showed officers deploying pepper spray and a stun gun on Nichols and repeatedly hitting him. One officer was heard on his body camera video saying twice, "I hope they stomp his a--."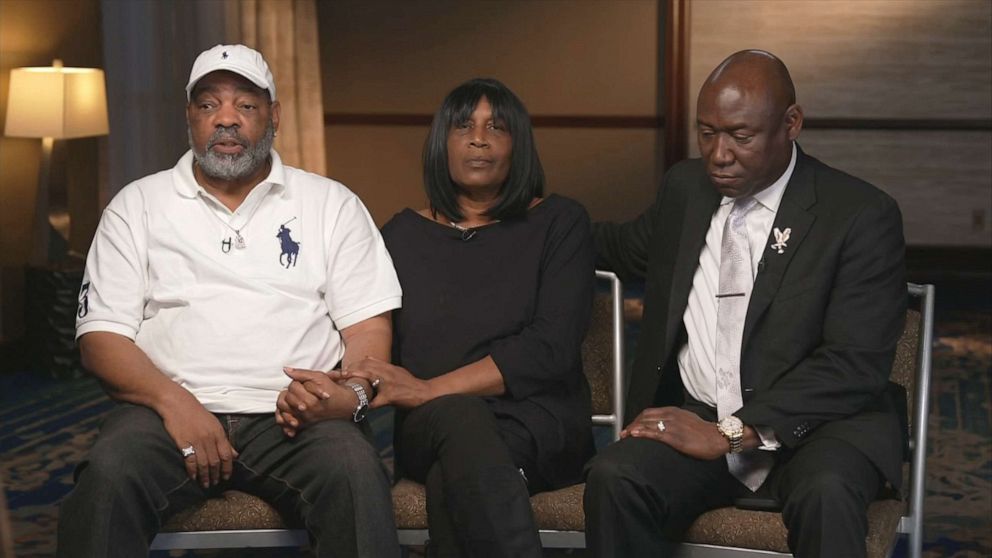 The video has also renewed discussions on Capitol Hill about a compromise on federal legislation to change policing in America -- a goal lawmakers in both parties have sought since George Floyd's murder in 2020 in Minneapolis.
The Congressional Black Caucus is in talks about a meeting with President Joe Biden at the White House as early as this week to discuss reform, two sources familiar with the matter confirmed to ABC News.
Senators have also reignited negotiations, but there's little optimism from either side that any solution could garner the necessary support to pass.
Nonetheless, Biden has urged Congress to act.
"I think we should do it right now. We should have done it before. As you know, I did it by executive order for the federal side, but I can't do it otherwise without the help of the rest of the Congress," he said Monday.
The House in the last Congress passed the George Floyd Justice in Policing Act and the president has said repeatedly that he would sign it, though it never made it through the Senate -- and neither did similar proposals.
Negotiations among Sens. Scott and Cory Booker, D-N.J., and others faltered over qualified immunity, which shields police from lawsuits, and how officers should be prosecuted, ABC News reported at the time.
"We need a national conversation about policing in a responsible, constitutional and humane way," Senate Majority Whip Dick Durbin, D-Ill., said on ABC's "This Week" on Sunday. "These men and women with badges put them on each day and risk their lives for us. I know that. But we also see, from these videos, horrible conduct by city officers and unacceptable situations. We've got to change."
Durbin, the Senate Judiciary Committee chair, called the discussions between Scott and Booker the "right starting point."
Durbin said Monday that he's entering into talks with Sen. Lindsey Graham, R-S.C., on a proposal that could change the laws that protect officers from lawsuits. Graham, in a tweet on Sunday, proposed changing the qualified immunity statutes so that officers remained protected but departments could be sued.
According to Durbin, Graham planned to reach out to Scott, and Durbin said he would bring in Booker.
"I want to rekindle this conversation," Durbin said Monday. "And if others want to participate, they're welcome as far as I'm concerned.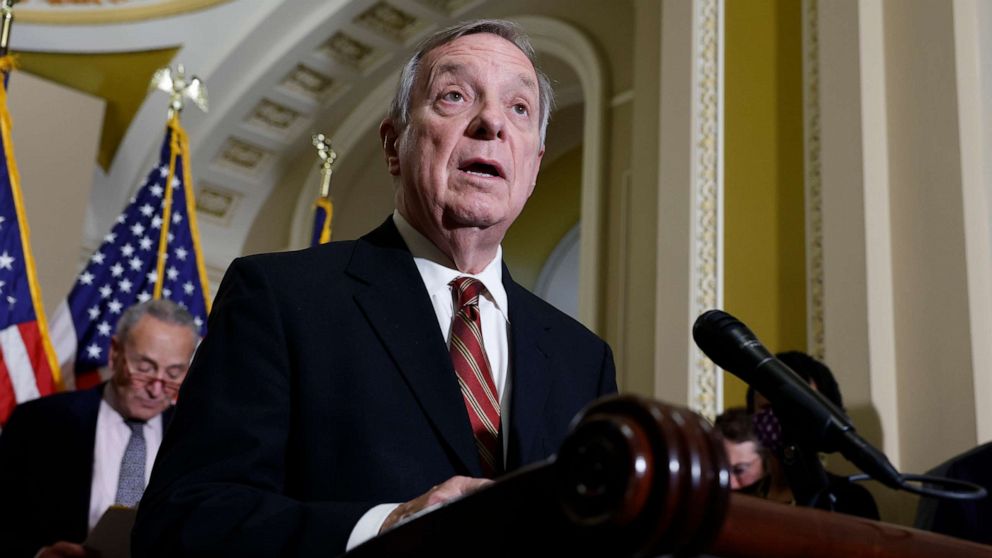 Scott, who had said in his statement that America needed to act, pledged in a floor speech on Monday that he stood ready, as he always had. But he suggested partisan divides were preventing any agreement and faulted Democrats for disagreeing with his earlier plan.
"We should have simple legislation that we can agree upon that has been agreed upon in the past, but too often too many are too concerned with who gets the credit," he said. "I know that when a conservative Republican starts talking about policing in America some people seem to just turn the channel. That's wrong."
However, some other leading Republicans have said new legislation is not necessarily the answer.
"I'm not sure there's any law you can pass that would prevent what happened," Sen. John Cornyn, R-Texas, who serves on the Senate's Judiciary Committee, said Monday.
Rep. Jim Jordan, R-Ohio, the chair of the House Judiciary Committee, echoed that on Sunday: "I don't know that there's any law that can stop that evil that we saw."